Photo credit: Al Osboa
Since its first season, streaming service Shahid's Leeh La' (Why Not) has repeatedly addressed issues that may seem somewhat controversial to Egyptian society. From young women living alone in the first season to kafala (guardianship) in the second season, the series sparked plenty of conversations and debates since its debut in 2020.
In its third season, Leeh La' explores the story of Sherry, played by Nelly Karim, a divorced woman who falls in love with Kareem, played by Ahmed Tarek, and has to face society's judgment and her son's jealousy.
The 15-episode season addresses several issues in Egyptian society affecting teenagers, adults, and senior citizens.
The following includes spoilers.
Society's Judgment of Divorced Women
Sherry is a divorced Egyptian mother of two teenagers. When she decides to remarry, her son is furious. Feelings of jealousy or overprotectiveness, or fearing the way his friends would look at him, are all possible reasons for this rejection—stemming from society's judgment of single mothers and divorced women.
In Egypt, many perceive single mothers as women who are supposed to dedicate their lives solely to their children. As the overarching theme, the subject is addressed throughout the series through conversations between Sherry and her female friends, who advise her to live her life the way she prefers.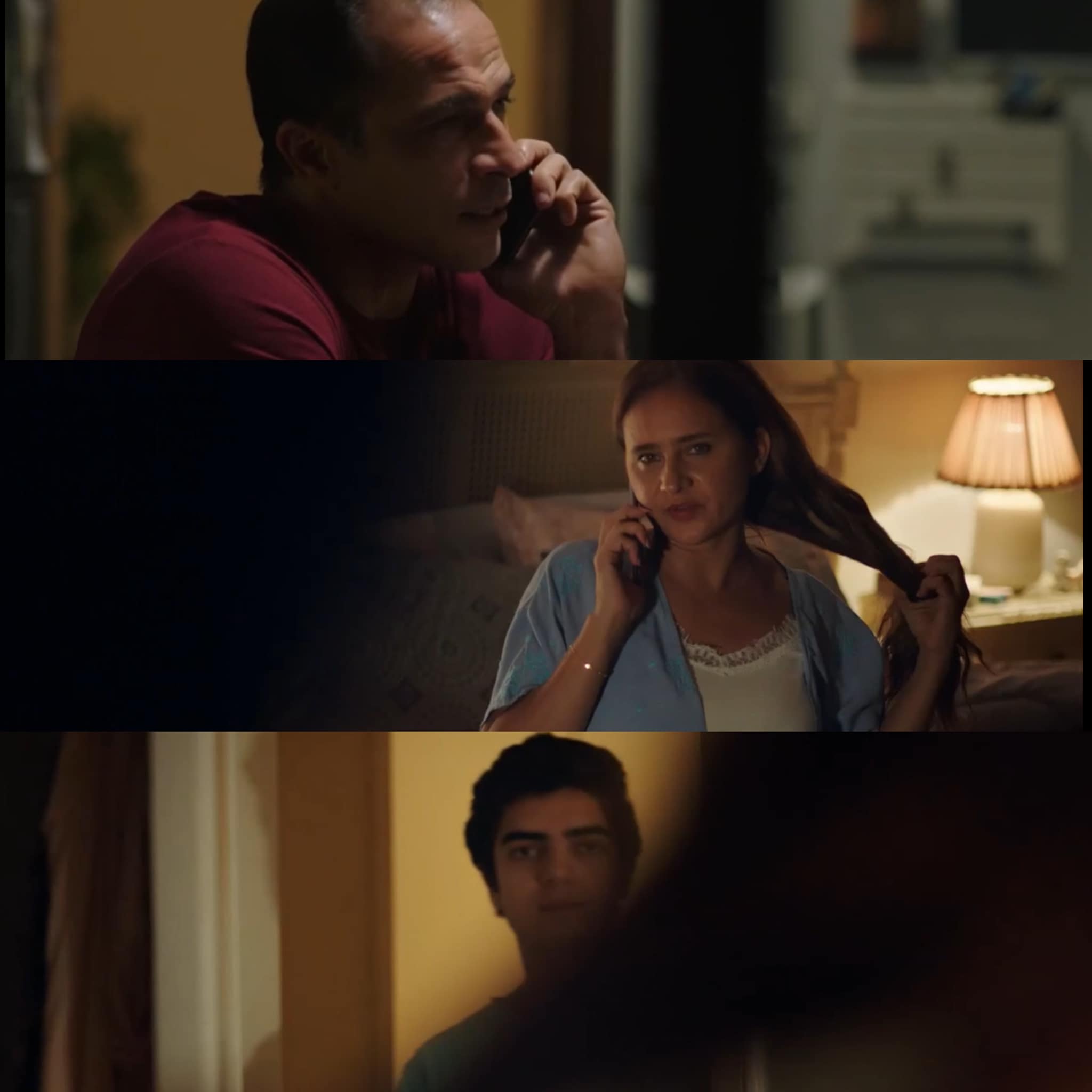 Toxic Relationships Between University Students
The series also shows an extremely toxic relationship between university students Sherbiny (Youssef Omar) and Salma (Lara Taki). A deeply toxic partner, Sherbiny ignores Lara, yells at her, turns tables against her in arguments, is a bad influence on her, and treats her with disrespect in public. Yet, Lara continuously goes back to him, and sometimes even apologizes to him, just to get him to accept her and remain in the relationship.
In several incidents, the series shows how easy it is for young women to settle for much less than they deserve, and portrays how harmful it is to be in an unhealthy relationship.
Inequality in Upbringing Between Siblings
Throughout the series, it is clear that Sherry treats her son, Yaseen (Moataz Hisham) and daughter, Yasmeen (Farida Ragab) differently. While she considers Yasmeen a responsible young woman, she sees Yaseen as too young to shoulder responsibility, and constantly feels the need to do everything for him so he can feel comfortable.
In multiple incidents, Sherry prioritizes her son's well-being over hers and sometimes over the whole family's comfort. From the very first episode, we see that, despite both being university students, Sherry's daughter works a part-time job, while her son gets daily pocket money.
Only towards the end of the series, when her daughter confronts her, does Sherry actually rethink her parenting strategy and the different upbringings her children experienced.
Society's Outlook on Falling in Love at an Old Age
Dorriya (Aida Riyadh) is a lonely grandmother who lives with her son, Kareem, and occasionally visits her married daughter in her house to spend time with her granddaughter. She falls in love with Mounir (Nabil Ali Maher) who is the same age as her, but when he proposes to marry her, she is reluctant to agree because she fears the way society will judge her.
When her adult son and daughter encourage her to marry and be happy, and her only friend advises her to spend her last days with someone she loves, she agrees. Through her story, the series normalizes the relationships of those at an old age and shows that there is no harm in giving them the space to live happily and remarry, even after years without a partner.
Subscribe to the Egyptian Streets' weekly newsletter! Catch up on the latest news, arts & culture headlines, exclusive features and more stories that matter, delivered straight to your inbox by clicking here.