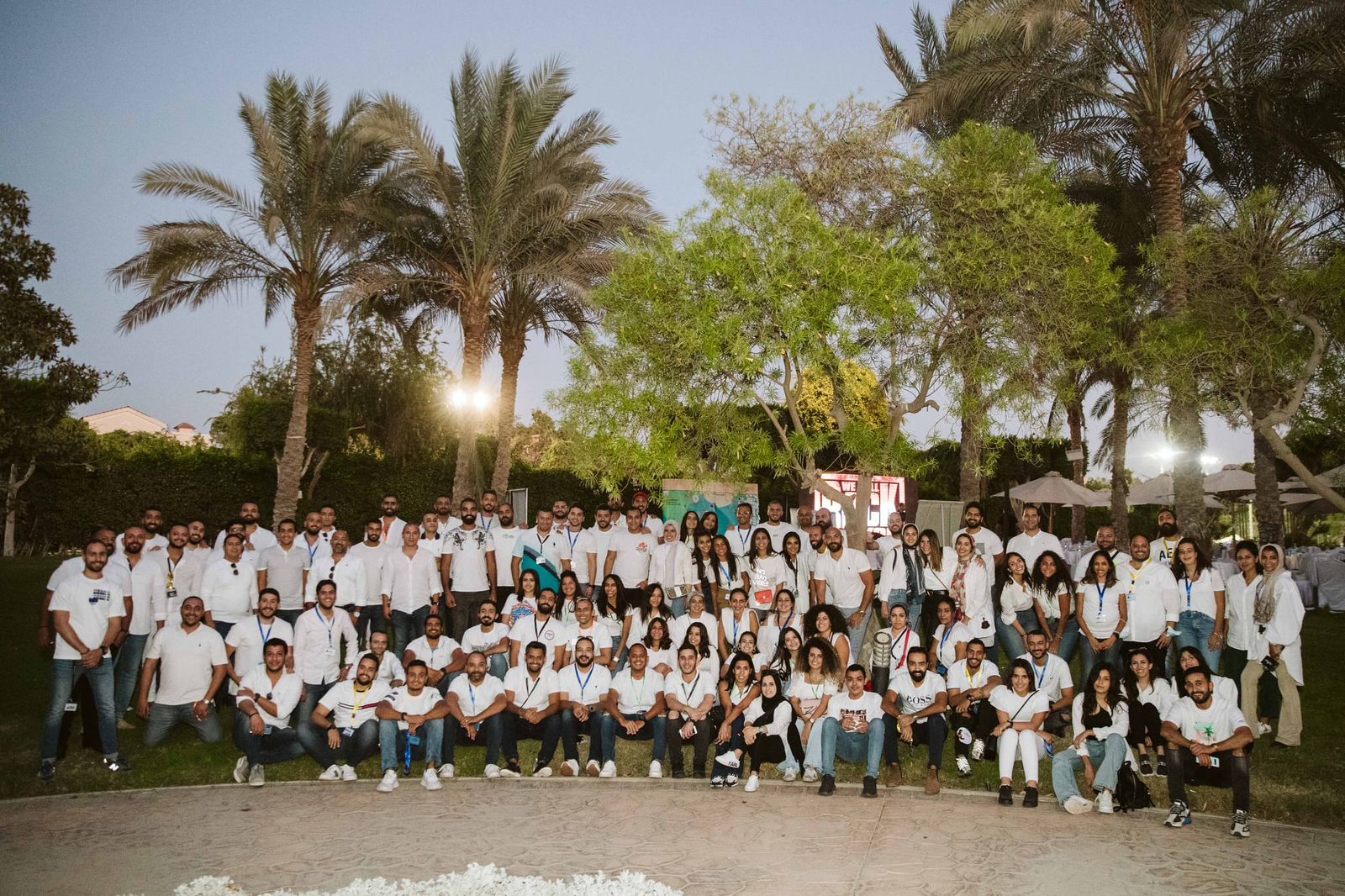 There is no doubt that real estate is an important sector in the Egyptian economy. According to the American Chamber of Commerce (AMCHAM), 20 percent of Egypt's GDP stemmed from real estate in 2021—and this was before the recent devaluations of the Egyptian pound.
After the pound lost half its value against foreign currencies, Egyptians have been increasingly heading towards the real estate market as a store of value, as high inflation rates discouraged keeping money in the bank or investing in financial instruments such as bonds, bills, and certificates.
Nevertheless, committing large sums of money to purchasing a house is no trivial decision; a wrong turn may risk not using hard-earned savings to its fullest potential. This is where the role of real estate consultancies comes into play, helping guide people to correct decisions and smart investments, and finding the right house that suits a client's needs.
New Avenue Real Estate Consultancy stands apart in its approach to work, client relations, and sales.
Founded in 2015 by "friends and family", according to New Avenue chairperson Ahmed El-Dessouky, the company prioritizes trustworthiness and steady growth.
A Long-Run Mindset
Seeing a market need, New Avenue, which has both residential and commercial departments, was created in a burgeoning real estate market.
"In 2015, when we started, it was very clear that the real estate market was in a period of significant growth, and it brought on the need to resort to consultants who would help people make suitable decisions whether in buying, selling, or investing," Dessouky tells Egyptian Streets.
"At that time, the idea of real estate companies, mainly franchises from the US, was widespread, so we liked the idea of starting together a company from Egypt. We were young, and we were all friends starting out," he adds.
Dessouky emphasizes the focus on steady growth, saying that maintaining clients long-term is a cornerstone of their business model.
Indeed, the numbers support his point.
In 2015, New Avenue closed EGP 500 million worth of deals, according to the company's website, with this number increasing to EGP 940 million in 2016. Growth continued in 2017 with EGP 1.6 billion worth of deals closed and hitting the EGP 2 billion mark in 2018.
The path seems to be onwards and upwards for the flourishing real estate consultancy.
"We always look, whether in the team or with our clients, at long-term relations," Dessouky says.
"It's always a nice experience to sell a house to a client and receive feedback from them saying it's exactly what they were looking for, or to sell a house to a client and hear that this sale helped ease a lot of financial difficulties," the New Avenue chairperson adds.
Sarah Essam, senior sales manager, expresses a similar sentiment.
"Even the client is part of this family. Our goal is not just to take their money,sell them a house and not answer their calls after that, but to build a relationship," Essam says.
"Clients refer friends or family members. This is even better than the deal itself, as you are seen by the client as interested in more than money," Essam continues.
"I think it's very important that the client trusts and feels comfortable with you. Then the client is assured that you want to sell them something they need, not just anything to close the deal w khalas (and that's it)," Essam shares.
She continues to say that "it's important that this person stays in my life, to call me when they want to sell something they bought […] To not be afraid to trust me with their money when they're buying."
A Unique Community and Stable System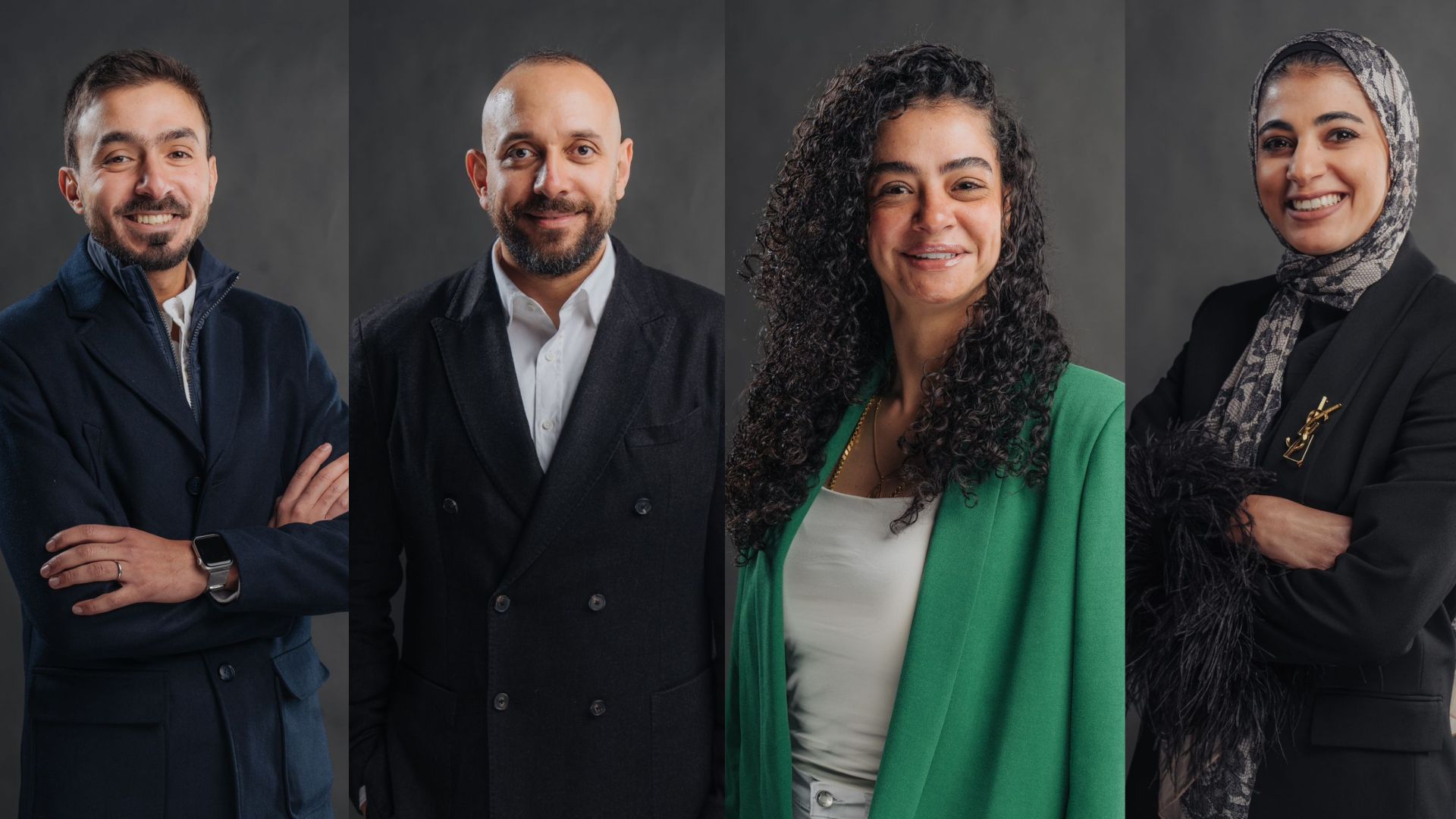 New Avenue is not like other companies as its team is largely woven of family and friends.
"At first, I was concerned about people knowing each other working together, but with time I discovered that this is actually a strength, not a weakness," says Ola El Tobgy, operations and human resources manager.
Dessouky agrees that such a model, when done right, takes work to the next level.
"When a proper system is set up where everyone knows their rights and responsibilities, everyone looks out for the other's interests as well as the company's. Everyone is happy with the other's success, and everyone wants to help out if someone has a problem," he says, adding that "this helps newcomers integrate within the community in a few months, which makes their lives easier in the company. Going to work and feeling like you're seeing friends or family members brings out a different performance than normal work."
"[Work] became a family rather than being employees clocking in and out of work," Essam, on her part, expresses.
Mohamed Gad, a team leader at New Avenue, expresses a similar sentiment, saying that "people go to work feeling like they're going home, not to work. People take care of their homes. They care for the company, from the most junior team members to the most senior managers."
"Even if someone is selling their car, they sell it to people in the company. If someone has any questions, they ask people in the company first. So, we have a different sort of community than other companies," Essam adds.
El Tobgy explains that the system and rules are followed "to the letter," even by partners. Moreover, there are regulations in place to minimize situations that may bring conflict or tension, such as the prohibition of having a person report to a first degree relative.
In terms of recruitment, there are also strict guidelines to follow. For example, New Avenue does not hire any team leaders, sales managers, or other senior positions from outside the company. Instead, it relies solely on internal promotion.
"This is so we make sure that those within the company receive adequate opportunities. It would've been easy to fill a team leader vacancy with someone outside New Avenue, but we see empowering our own people and preparing them for this position as the right way to go," El Tobgy explains.
"[The real estate] market is more focused on numbers than personal development, and that is something we wanted to avoid," she adds.
This is illustrated in the New Avenue management's stance on promotions.
"One of the most important things for promotion is attitude. We had people who closed deals with very large numbers but weren't promoted because they were told 'sorry, there is a problem with your attitude,'" El Tobgy explains.
A Resilient Sector
The economic shocks Egypt is going through have reverberated across all sectors. However, real estate in particular is in somewhat of a unique position because of its perception as a store of value.
Dessouky identifies the most difficult challenge as the outbreak of COVID-19 rather than the recent economic crisis triggered by the war in Ukraine, which led to successive devaluations of the Egyptian pound.
"We took a vacation for maybe five or six months," he says. Nonetheless, the company proved pragmatic and adaptable.
"One of the things that I love about New Avenue's journey is because we are all friends and the whole team likes each other, we held a meeting and decided that we don't want to do any downsizing, and we don't want anyone to be affected [by the COVID-19 pandemic] in terms of salaries or needing to leave. We removed our sales targets until the end of the year, so team members can be assured that they as well as the person next to them won't be negatively impacted by the circumstances. The company grew a lot the year after that," Dessouky says.
In terms of devaluations, Gad explains that it and its subsequent inflation pushed people towards real estate.
"If someone buys a certificate for 25 percent [interest] they would find that they actually lost money at maturity, while the house they were looking at increased in value."
Moreover, a weaker pound makes it easier for expats to buy houses.
"Expats are some of the most important clients to the Egyptian market, and remittances are one of the most important economic tools to Egypt in general," Dessouky states.
While some adjustment was needed in terms of responding to client needs given the new economic realities, New Avenue continued to do what it does best.
"To preserve the value of their money, [people] put it in real estate. And this is part of our work, we help people by explaining to them the best thing that will preserve the value of their money. The challenge is indeed difficult as incomes need to go up substantially [to keep up with inflation] and the company needs to do modifications on the packages offered, but we overcome these challenges and the company has grown and become more stable," the chairperson says.
Essam helps give perspective on the matter by saying that "we are forced to adapt [to the economic conditions]. This happened before and we adapted. Real estate is similar to food and drink. People won't stop getting married and searching for a home to settle in. People won't stop needing to upgrade their homes when their family expands. This is a commodity that won't end, as it is a vital one."
Whether it be a first home, second home, or any other investment, New Avenue, with its friendly work environment and desire to build long-term relationships with clients, is poised to provide excellent real estate consultancy for all housing needs.
In a country like Egypt, where finding adequate housing and investment opportunities can prove to be an arduous ordeal, the help has proved to be auspicious and life-changing for many.
This post is sponsored. Contact us here to learn more about partnership opportunities.
---
Subscribe to our newsletter
---