Before I traveled to Milan, nearly everyone I told advised me to lower my expectations — "Milan is the most boring city in Italy," they said. I was about to go and spend seven full days there, so I boarded the plane, guarded, unsure what to expect.
Yet, for what is famously described as the city of fashion, Milan represents much more than that.
It is the heartbeat of Italy's north; every corner holds a piece of history and a glimpse of modern charm. It is impossible not to lose oneself in the grandeur of its architecture or the aroma of Italian food that beckons with every step.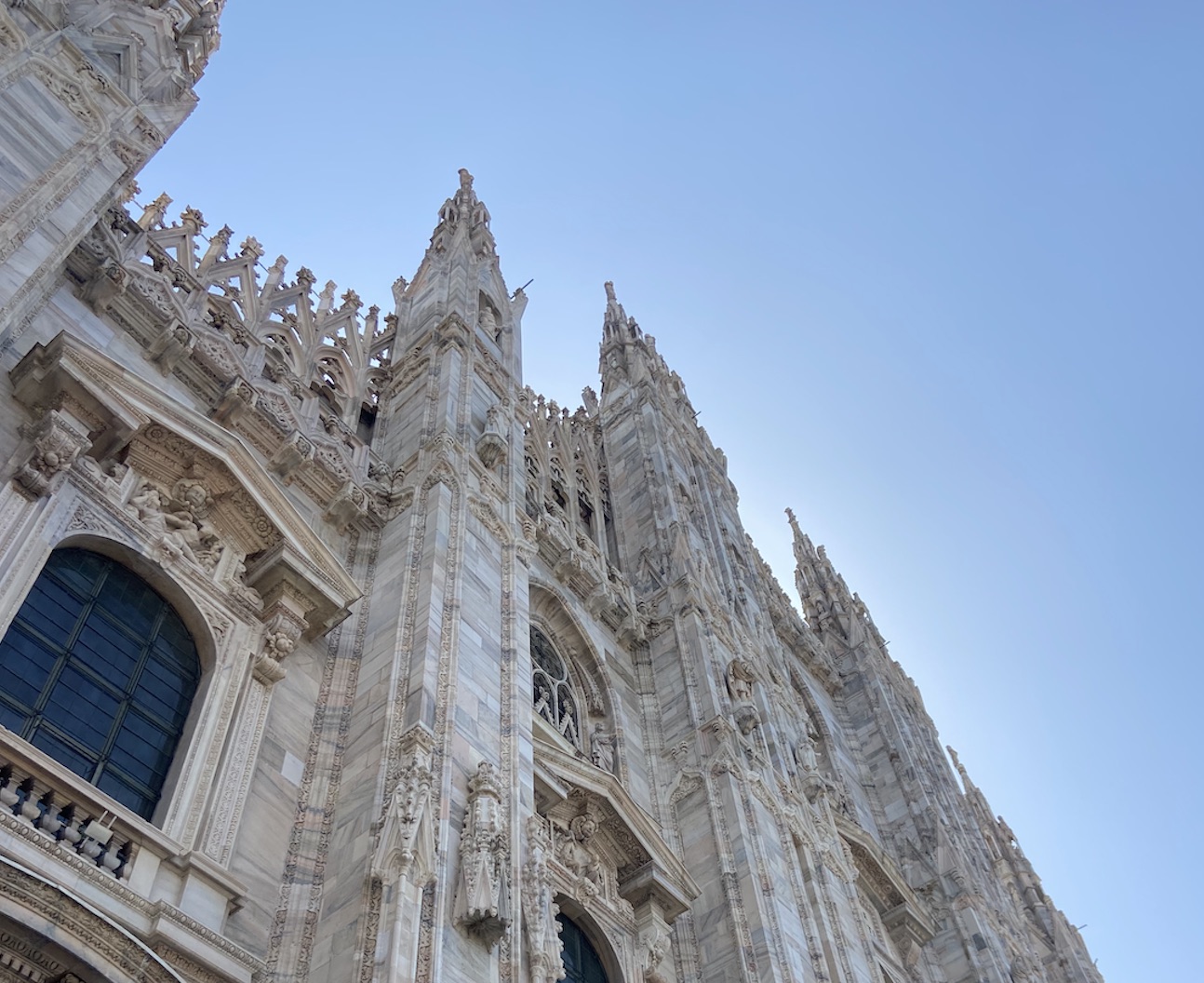 In Italy, breakfast is sweet: one would start by sipping on an authentic cup of Italian cappuccino, paired with a croissant — flavor of choice. For those who desire a true Italian experience, Caffe Napoli — a gem from the heart of Naples, Italy — is a great choice. For those visiting Italy for the first time, beware of ordering a cappuccino after noon, as Italians think it is considered more appropriate to switch to stronger, richer coffee such as an espresso or a macchiato throughout the day.
Once done with breakfast, a visit to Milan's Duomo — also known as Santa Maria Nascente (Saint Mary of the Nativity) — is a must. This gothic structure that characterizes the city's skyline is the fourth largest church in the world. One can either marvel at the church from outside or choose to go inside with a guided tour. The fast-track private tour for EUR 19-35 (EGP624-1,150) includes visits to the cathedral, the archaeological area, as well as the rooftops, where visitors can view a stunning panorama of the rising city. Tip: for those planning on visiting the church, visitors must adhere to the dress code, which stipulates that knees and shoulders are covered.
While near the Duomo, one cannot pass Galleria Vittorio Emanuele II without soaking in its charm. Although it is known as Italy's oldest shopping landmark, the place lends itself more as a cultural and historical landmark that depicts Milan's rich heritage and architectural mastery.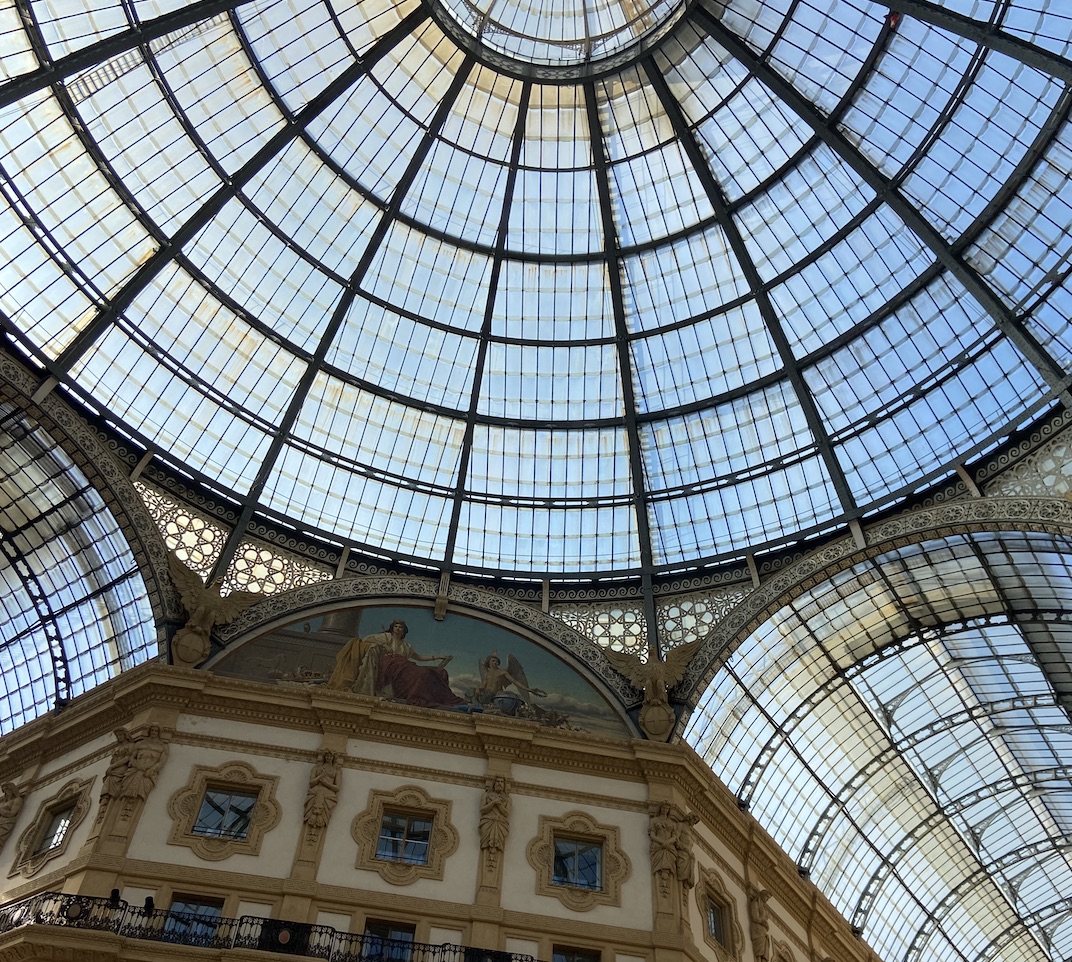 Afterwards, visitors can make their way up to Starbucks Reserve, located in Piazza Cordusio, a five-minute walk from the Duomo. For the caffeine devotees, visiting Starbucks Reserve is a Milan right of passage. The beautifully restored former post office building, also known as Palazzo delle Poste (Post Office Palace), makes Starbucks Reserve in Milan an experience in its own right. From the decor, which sees coffee tubes in the ceiling, to the alluring smell of roasted beans and baked goods that are sold in the bakeries inside — Starbucks Milan is a perfect place to go for a coffee break and snack.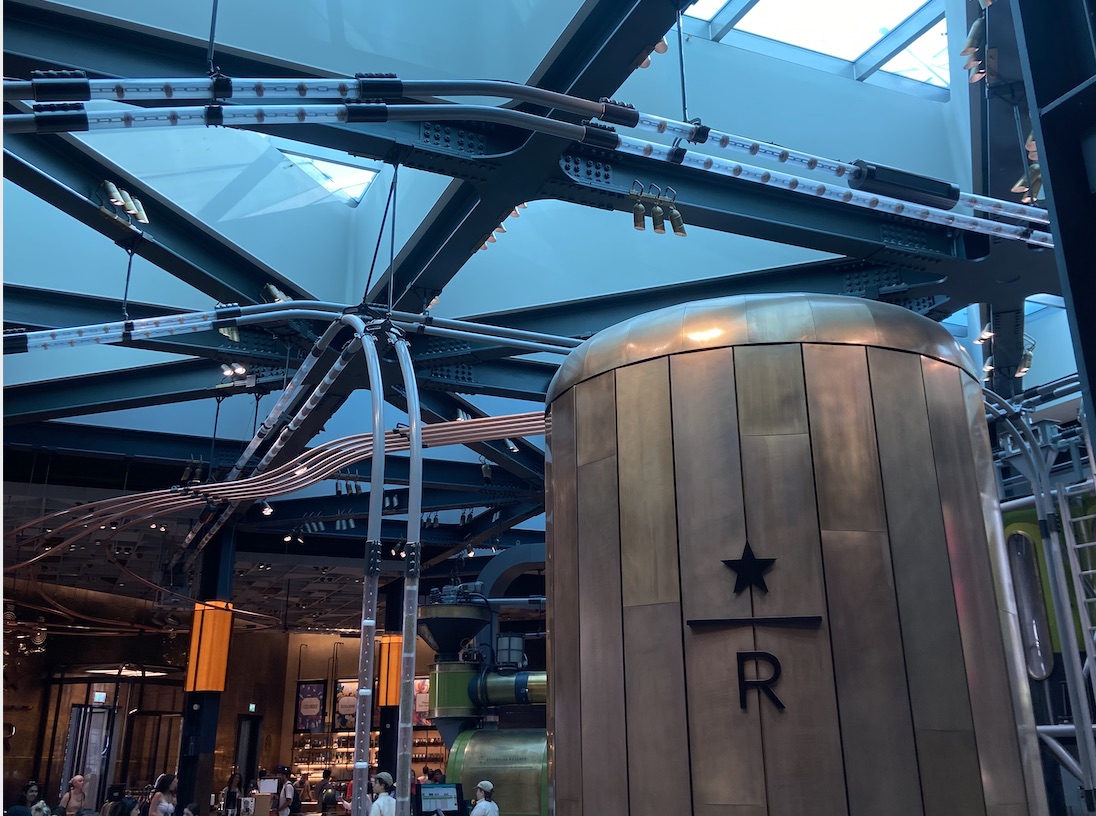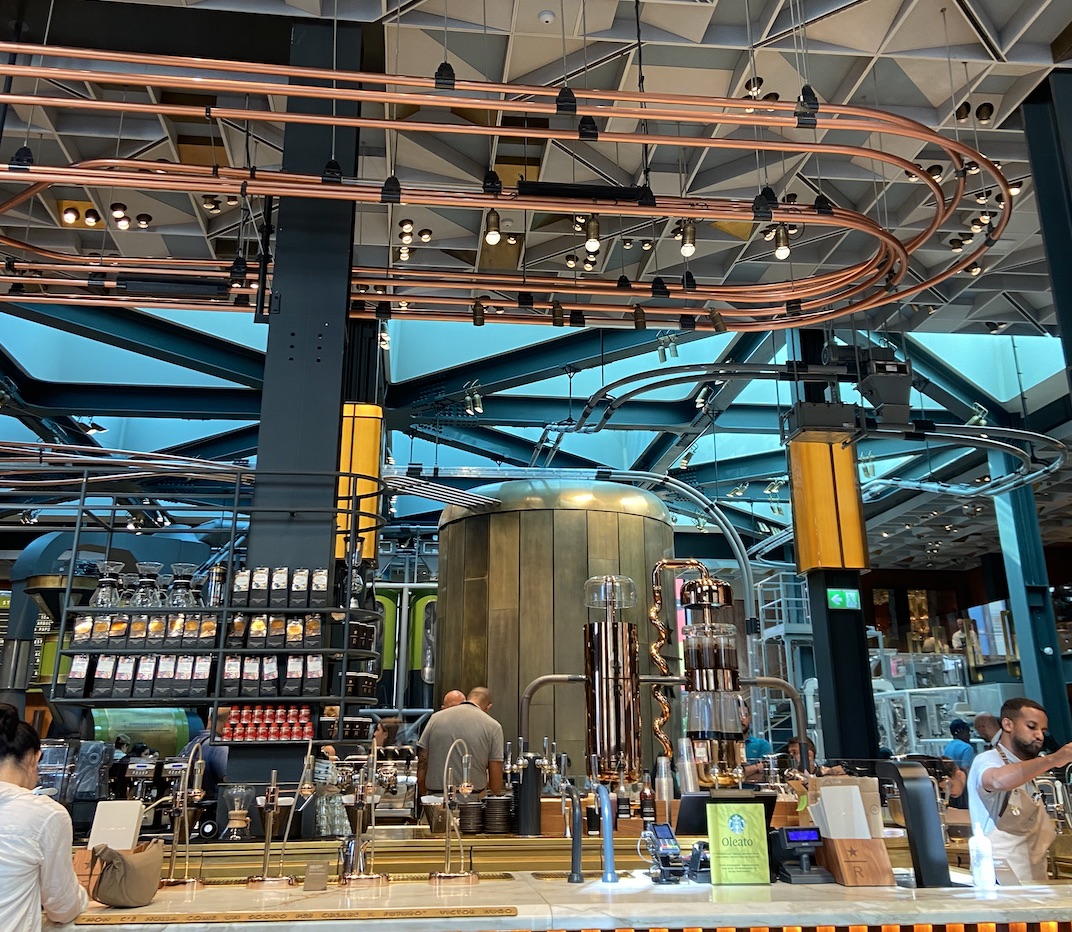 Inside this iconic Starbucks is Princi, a well-known bakery founded in Milan in 1986. The bakery offers delectable pastries and Italian-baked goods. One of the best items to get from Princi is their Focaccia bread for EUR 4-15 (EGP 165-400).
For the history lovers, Milan is home to Leonardo da Vinci's 'Last Supper' painting, located in the Santa Maria delle Grazie church. The painting is one of the most interesting attractions to visit in Milan. However, the availability of tickets is quite limited so reservation is mandatory, and can be bought online for EUR 15 (EGP 495).
When the sun begins to simmer down, aperitivo is due. In Italy, aperitivo refers to a popular pre-dinner ritual that involves enjoying a light drink and appetizers. There is no better way to enjoy a Milanese sunset than on a rooftop bar overlooking the Duomo. The Obicà Mozzarella Bar, which can be accessed through La Rinascente department store chain, is the perfect place to unwind before the hunger cues present themselves. At the bar, one can enjoy Aperol Spritz, Italy's famous sizzling orange drink, for EUR 14.5 (EGP 470), paired with buffalo mozzarella (translation) for EUR 8.5 (EGP 250) and bresaola di chianina (meat bresaola) for EUR 19 (EGP 628).
To end the day, head over to Brera, a cozy neighborhood characterized by its narrow yet lively streets. If hunger calls, Brera houses Osteria Da Fortunata, a dining spot that is famous for its homemade pasta dishes and desserts. Although there is often a long waiting line, the food is worth the hold up, especially the Carbonara which costs EUR 18 (EGP 595).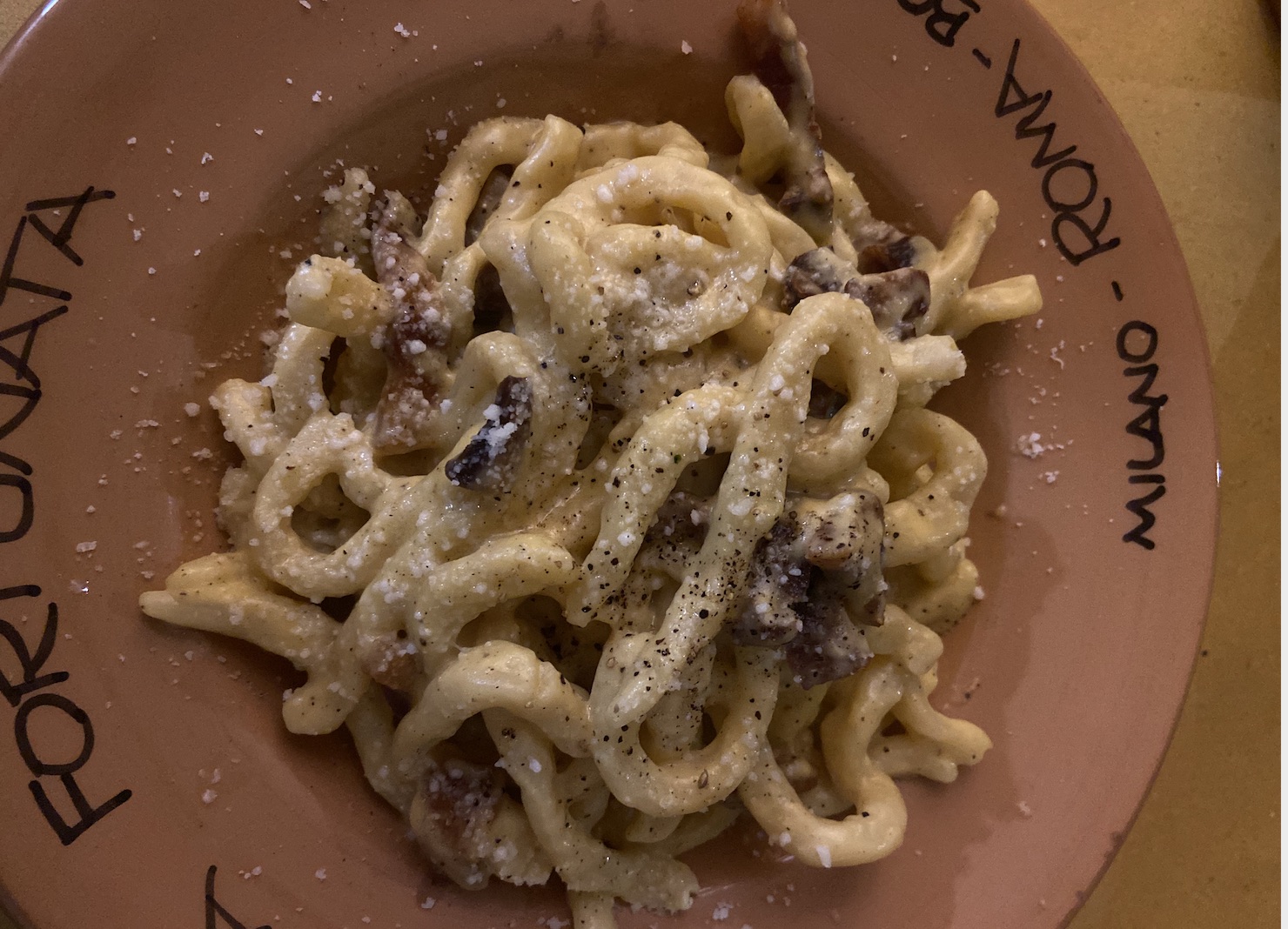 Once done with food, stroll down Brera's streets, then make your way back to Piazza Del Duomo to experience its enchantment at night. At last, one cannot end a day in Italy without gelato, so be sure to try Venchi, especially their tiramisu flavor, or Amorino, gelato that promises a true taste of Italy.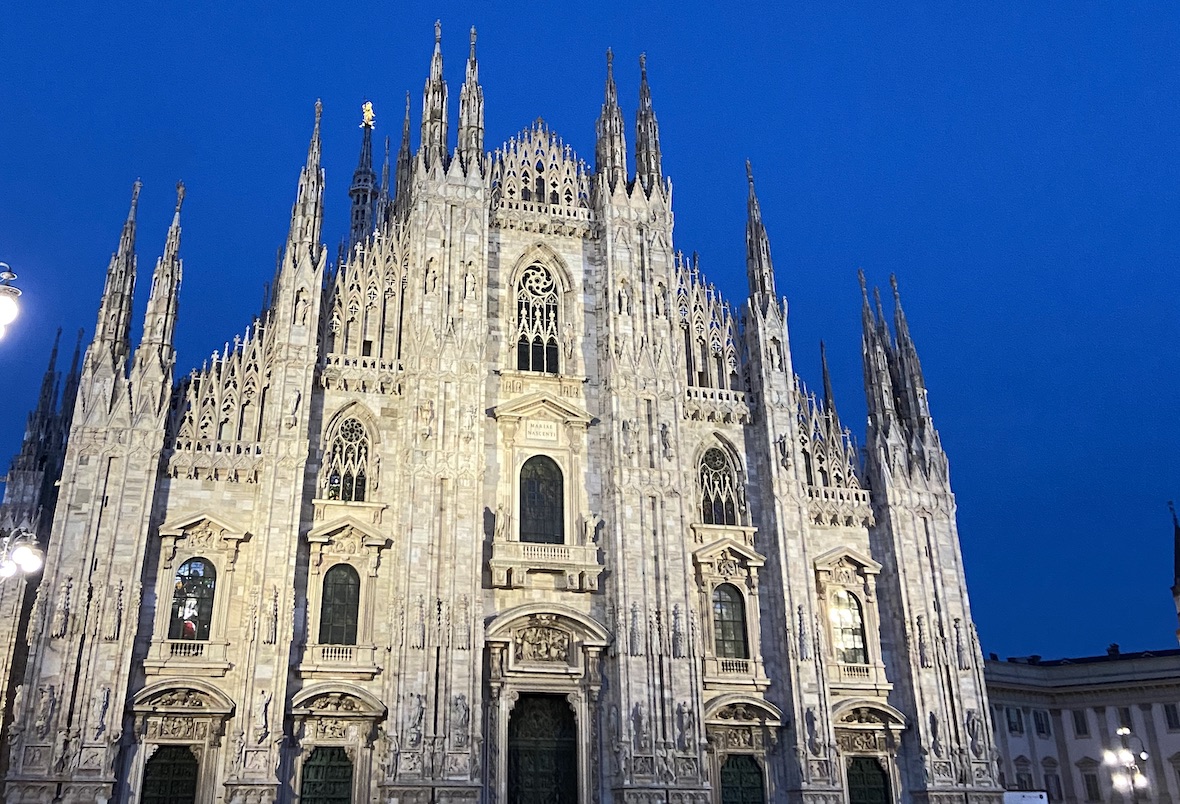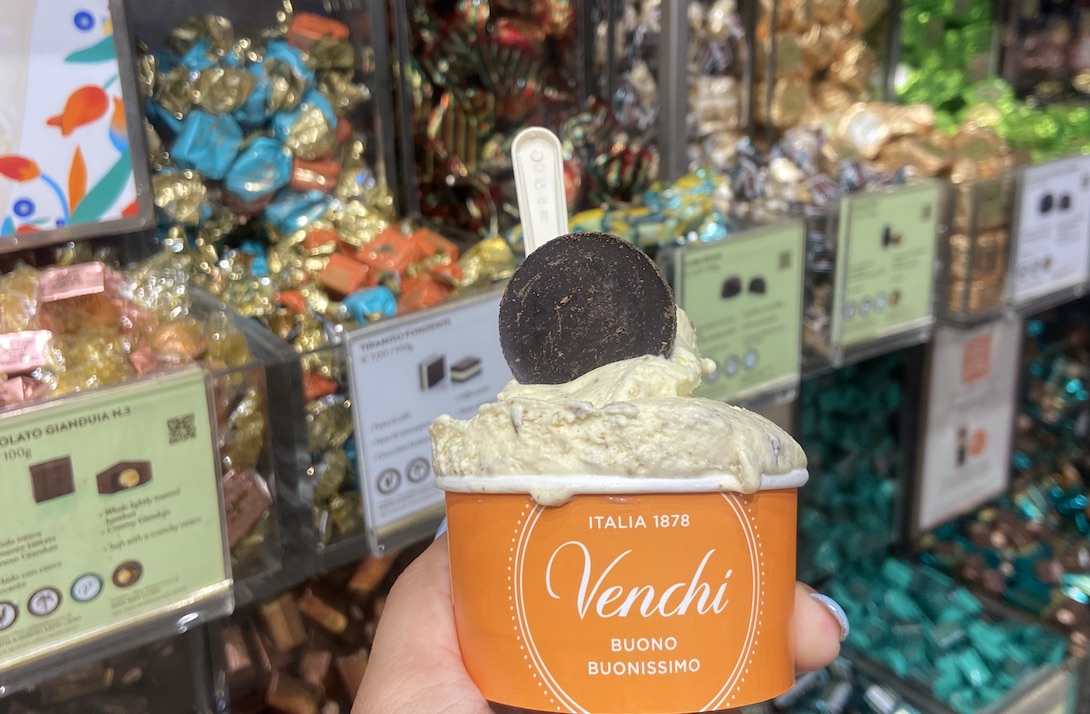 Buona notte.