With the sacking of Egypt's army chief, Field Marshal Mohamed Hussein Tantawy, the Muslim Brotherhood has established near-full control over the country – effectively creating the Islamic Republic of Egypt.
Morsy, Egypt's leader, yesterday sacked all of Egypt's top generals and members of the Supreme Council of Armed Forces, in an unexpected move. Additionally, Morsy cancelled the constitutional declaration which was aimed at curbing his presidential powers, and gave SCAF unprecedented powers.
So what is wrong? Isn't this finally allowing Egypt to enter a new phase – a phase free of military intervention?
Prior to Morsy being elected as president, the 'revolutionaries' and 'liberals' argued that the Muslim Brotherhood would never control enough of Egypt's society due to the existence of SCAF. Yet today, almost every aspect of Egyptian life is now run by the Muslim Brotherhood. The education and information ministers are both Muslim Brotherhood members – effectively leaving education and the media under their control.
Although he had promised a woman and a Copt as Vice President, Morsy has so far not acted upon this promise. Instead, he yesterday appointed Mahmoud Mekky as Vice-President. Mekky has been widely associated with the Muslim Brotherhood, and is definitely not a woman, nor a Copt.
As president, Morsy also has control over the military (especially now that he has sacked all the top generals), the police, and Egypt's secret intelligence.
Field Marshall Tantawy and his fellow SCAF members were seen as a balance for Morsy's Islamist views: they gave him some leeway, but ultimately could influence him against certain decisions. For example, after the recent killings of 16 soldiers in the Sinai, the Muslim Brotherhood blamed Israeli interference. However, the military (and thus the President) blamed Islamist insurgents – forcing Morsy to go against his party's view.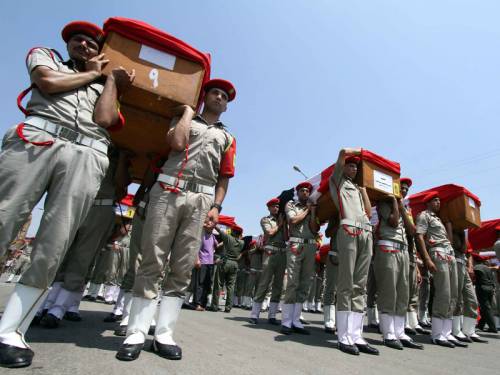 Some people have expressed that this move will be supported by many Egyptians. However, the reality is that this move has left the country split in half. Half of the population voted for former PM and Air force commander, Ahmed Shafiq, as president during Egypt's elections. The same people staunchly oppose the Muslim Brotherhood.
But don't expect a coup d'état. If the military wanted to stop the Muslim Brotherhood from gaining full-control, they would have stopped them long ago – they wouldn't have let them run for Presidency in the first place, and they could have easily rigged the results in Shafiq's favor (that is assuming they didn't rig the results in Morsy's favor).
In the words of Franklin D. Roosevelt
In politics, nothing happens by accident. If it happens, you can bet it was planned that way.
---
Subscribe to our newsletter
---