The hustle and bustle of Cairo – from the political tension that has gripped every Cairene to the incessant use of car horns by Egyptians –  can often be hard to cope with. So, it is no surprise that many Europeans and foreigners tend to avoid Cairo all-together, and instead flock to Egypt's turquoise Red Sea during the winter and summer holidays. Along the Red Sea there are many renowned resort towns.
Traditionally, tourists have chosen  Sharm El-Sheikh – arguably the oldest resort town along the Red Sea, but is well known for its stellar diving conditions – as their primary destination along the Red Sea, while other resort towns, such as Taba (popular among Israeli tourists) and Dahab, also attracted high numbers of tourists. However, with the development of a fairly new resort town by the Sawiris Family (owners of Orascom), tourists have been ditching the livelier Sharm El-Sheikh for a quieter – paradise – along the Red Sea: El-Gouna.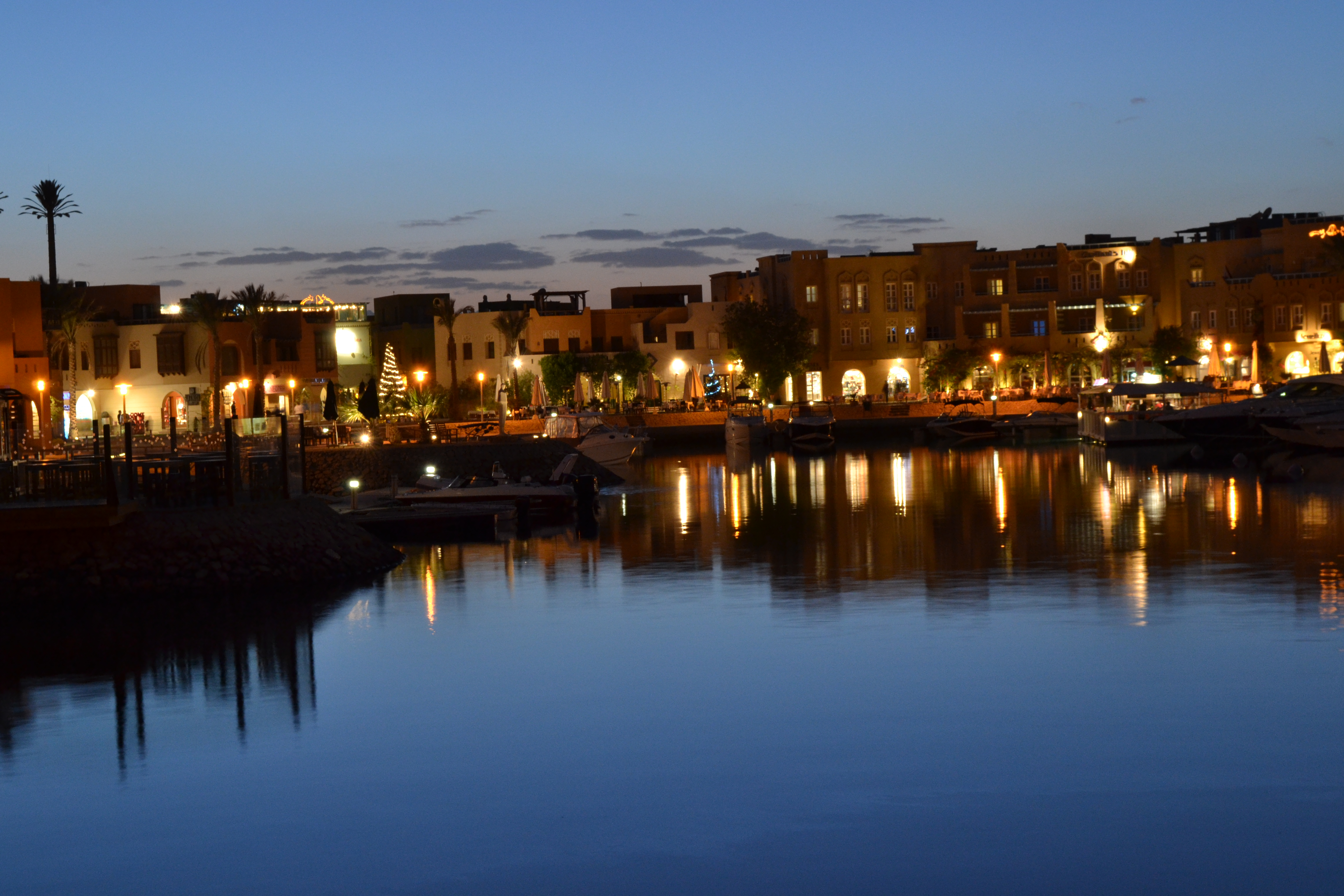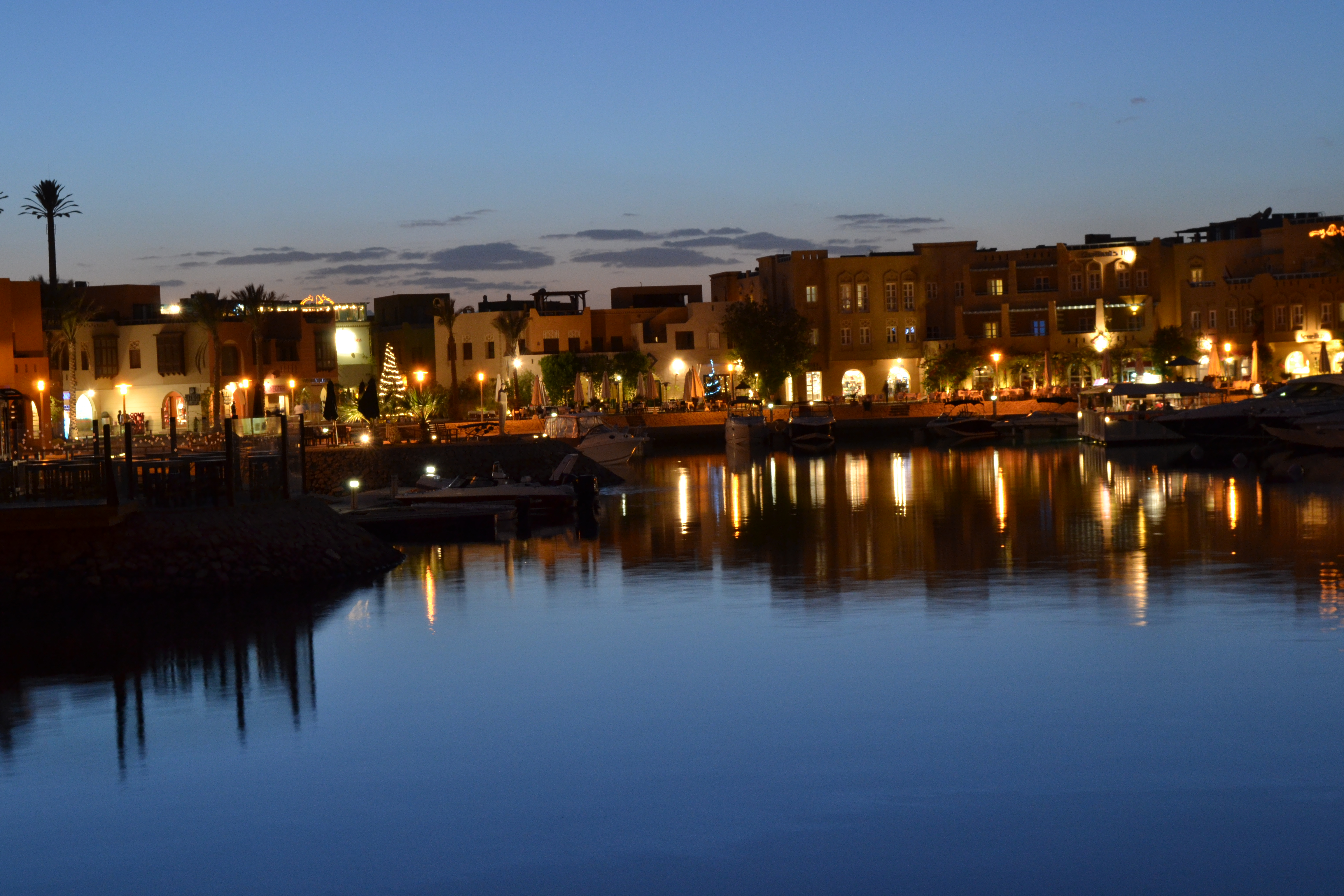 What defines Paradise? Religiously, paradise is defined as a 'heavenly' location where one experiences timelessness, peace, comfort, and an abundance of happiness. El-Gouna captures each of these characteristics of 'paradise'. Whether you spend your time at the five-star hotels, such as the Sheraton Miramar Resort (where the majority of my time was spent), the Movenpick, or the Steinberger Golf Resort, or at four (or lower) star hotels, such as Club Med, you are bound to experience 'paradise'.
The Sheraton Miramar uses the beauty of El-Gouna excellently. All rooms – including the dining areas – have spectacular views of the Red Sea"s crystal clear, turquoise water.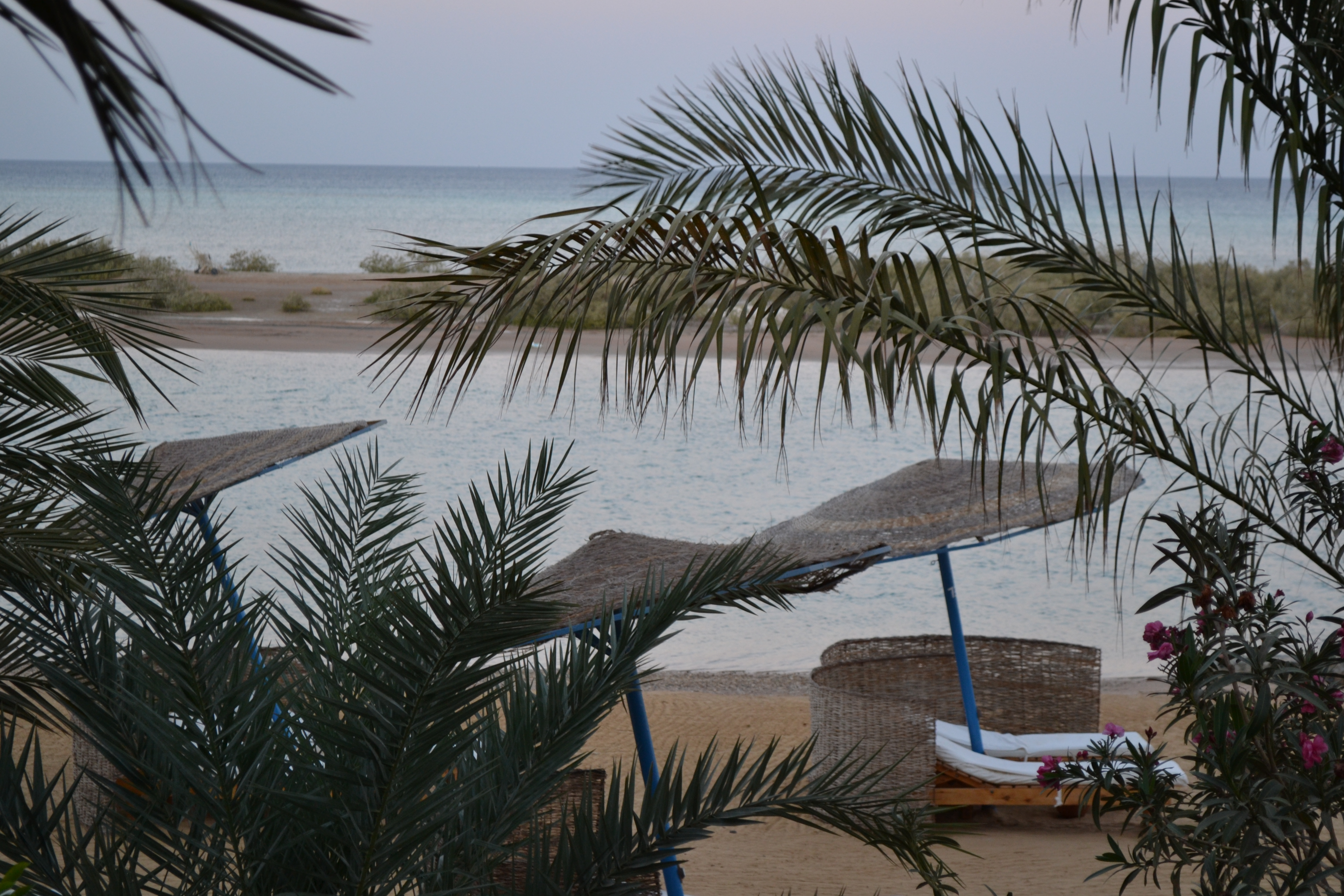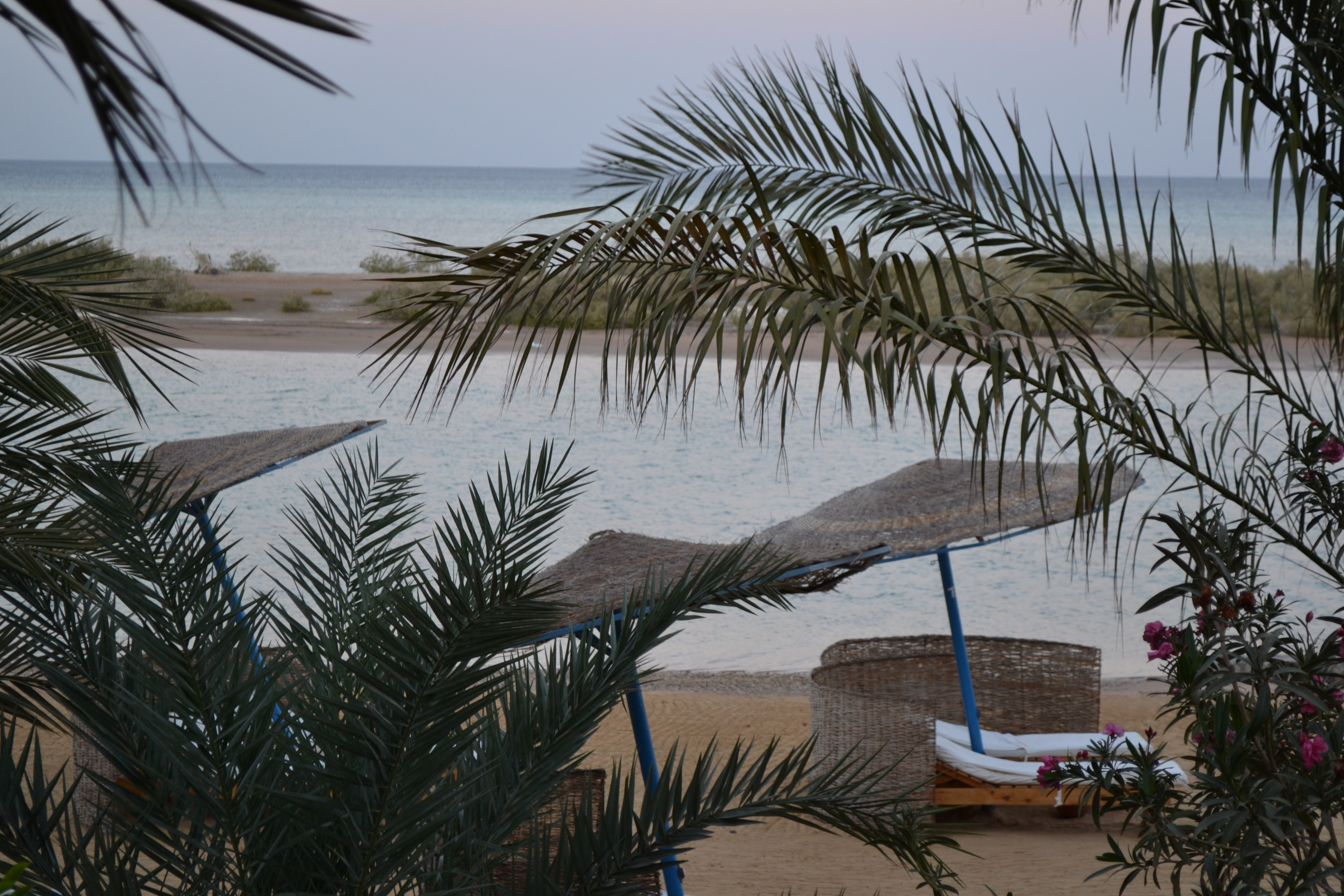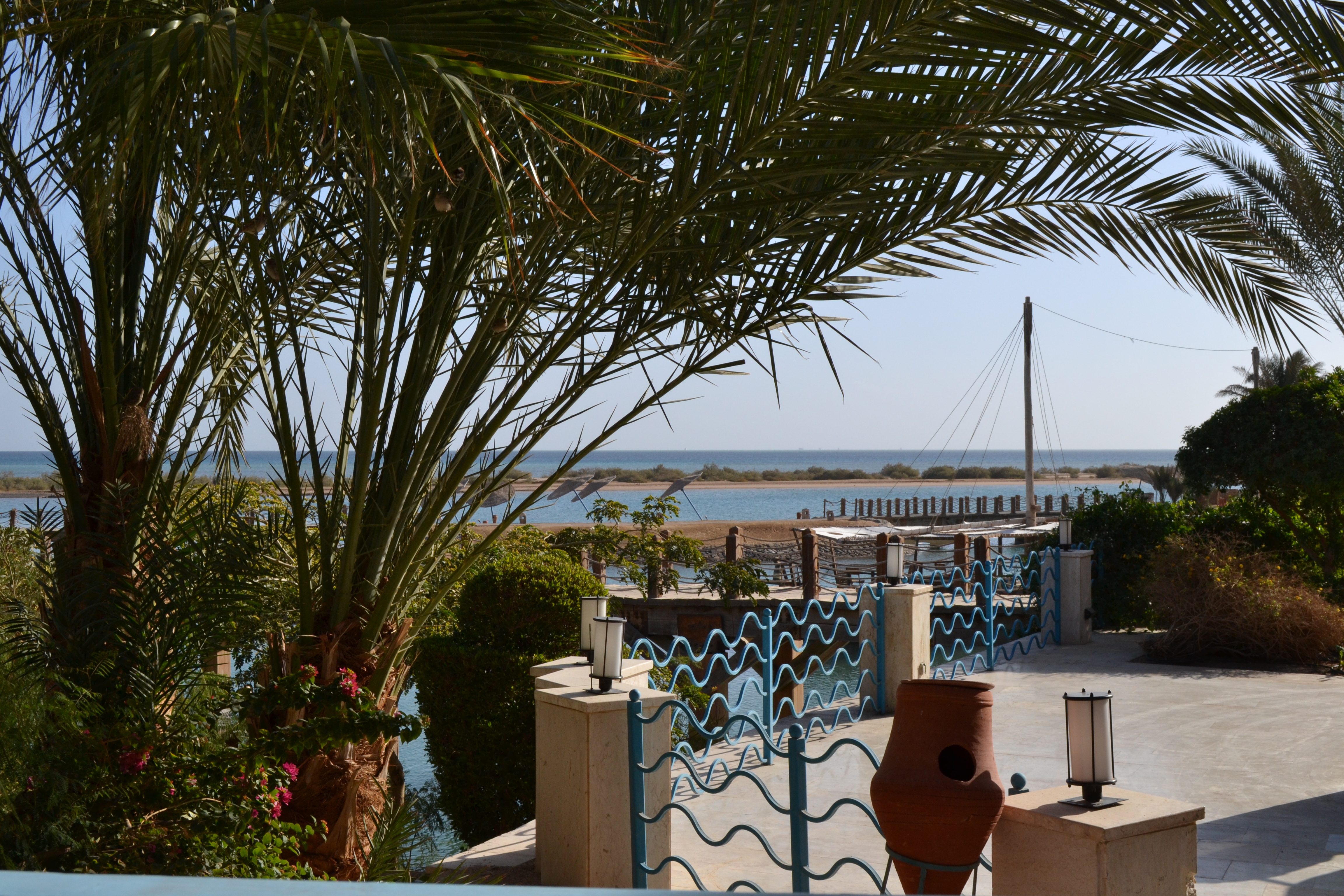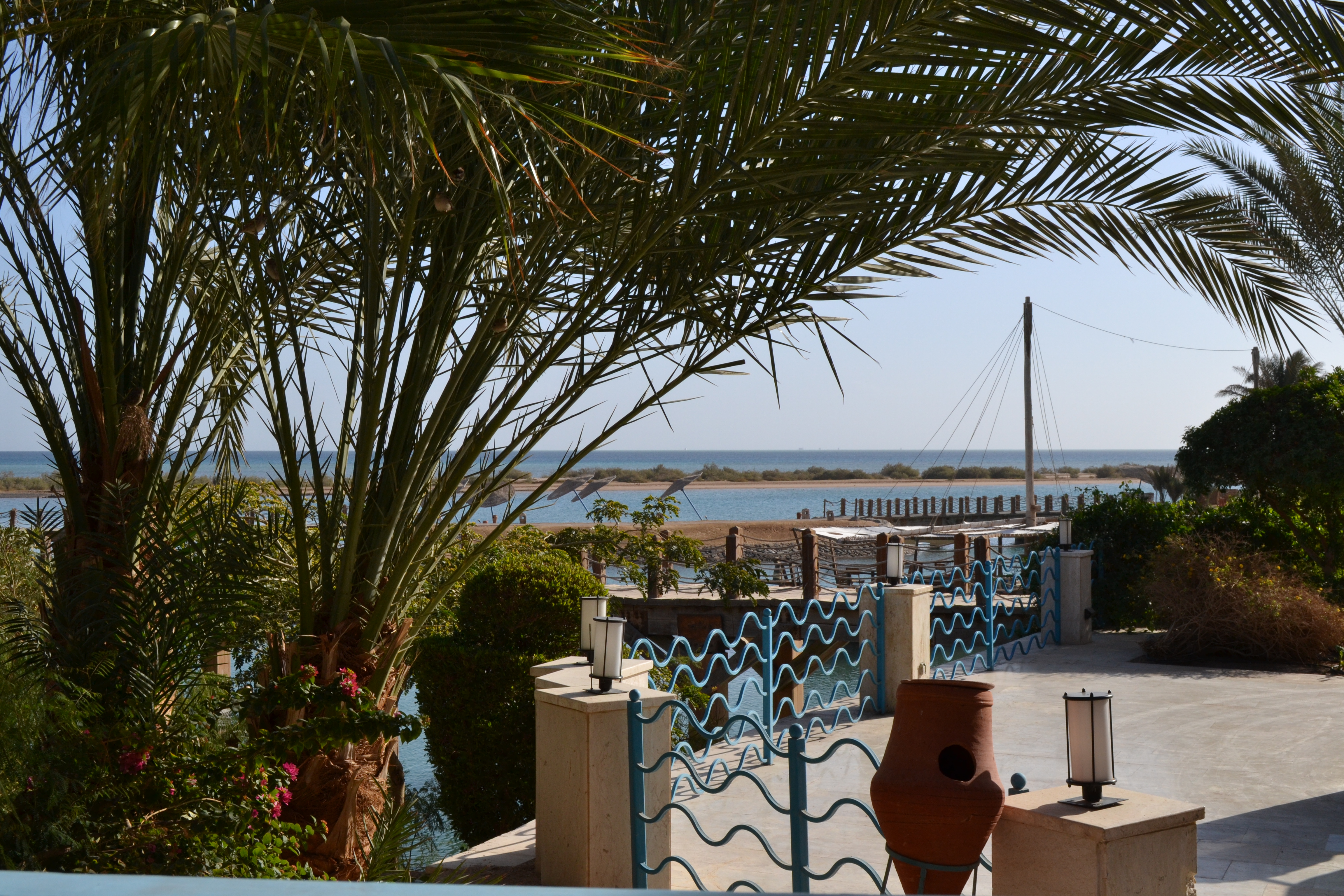 Even while simply walking from one location to another inside the large sprawling resort, visitors are treated to stunning images. The Architectural design throughout El-Gouna – regardless of the hotel – seems rather uniformed: buildings are inspired by Mediterranean and Middle-Eastern architect and tend to be characterized with specific earth and sea-color tones.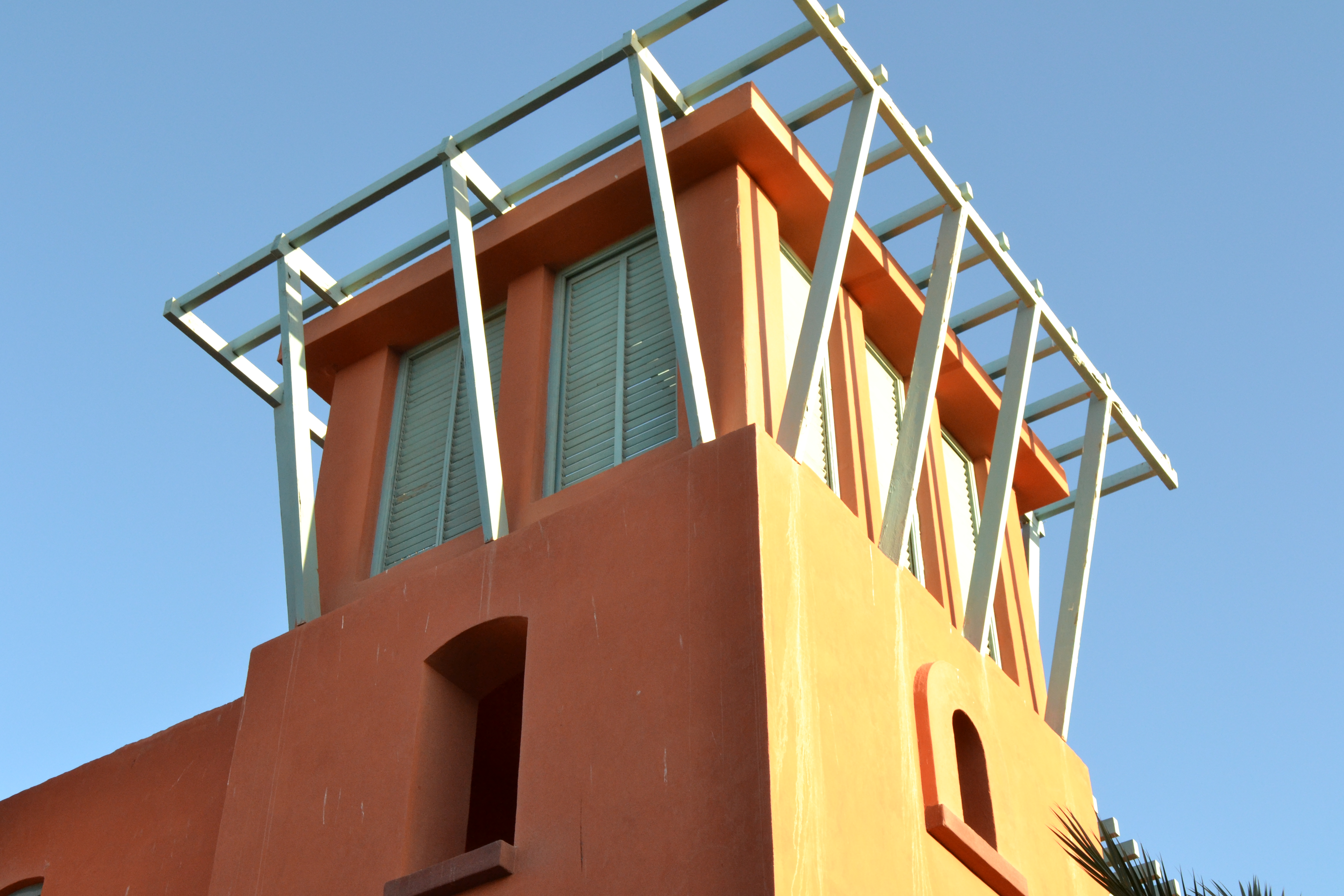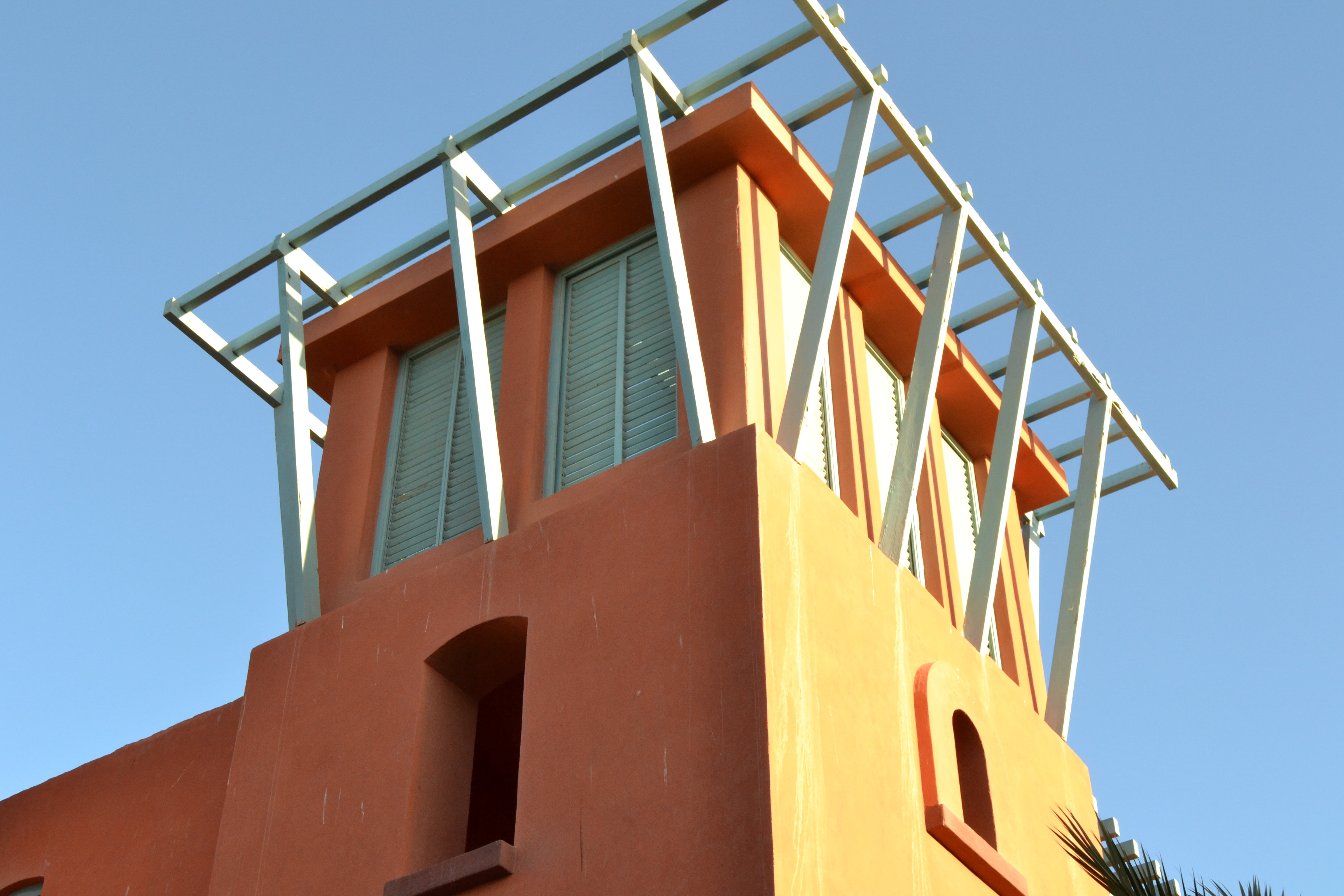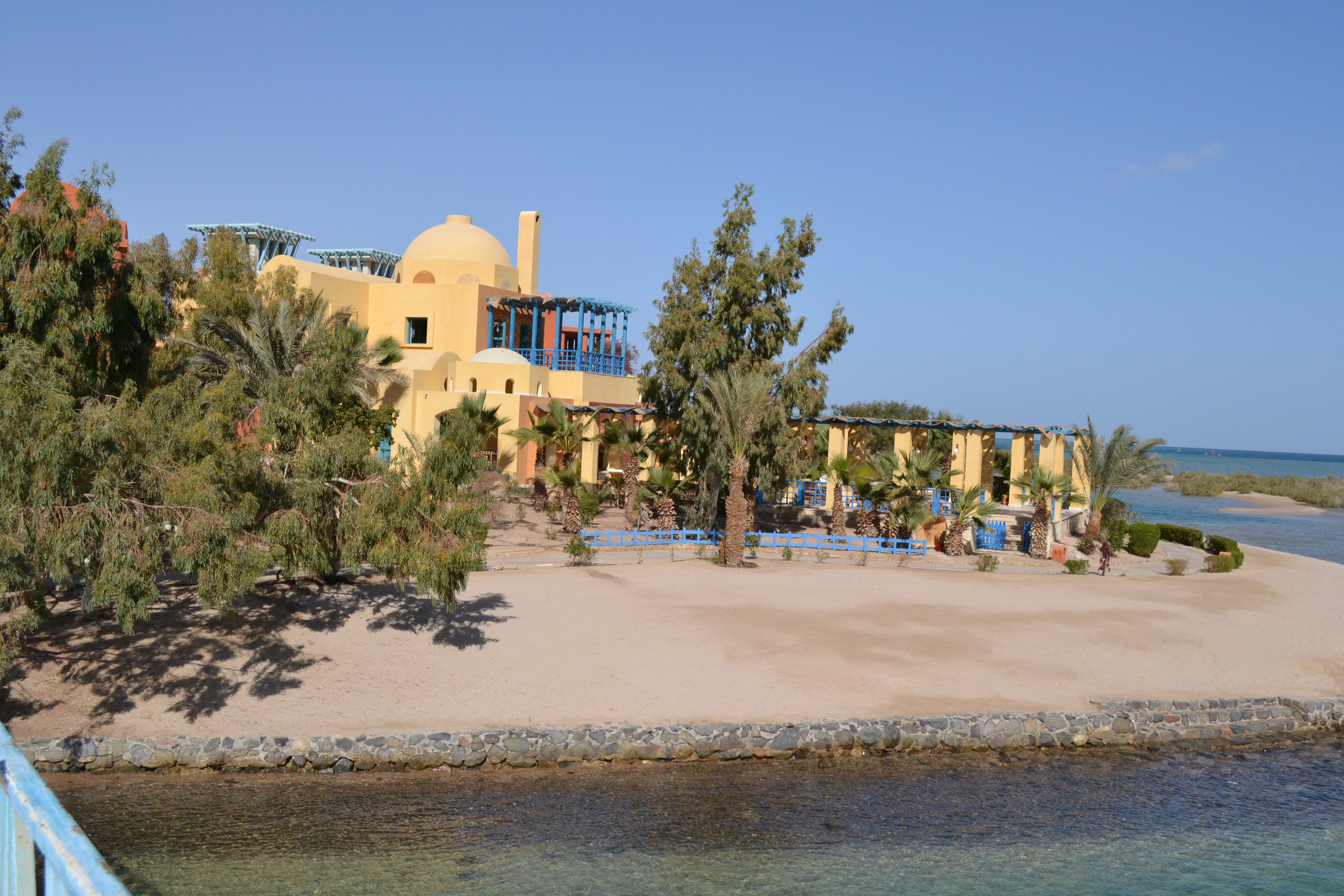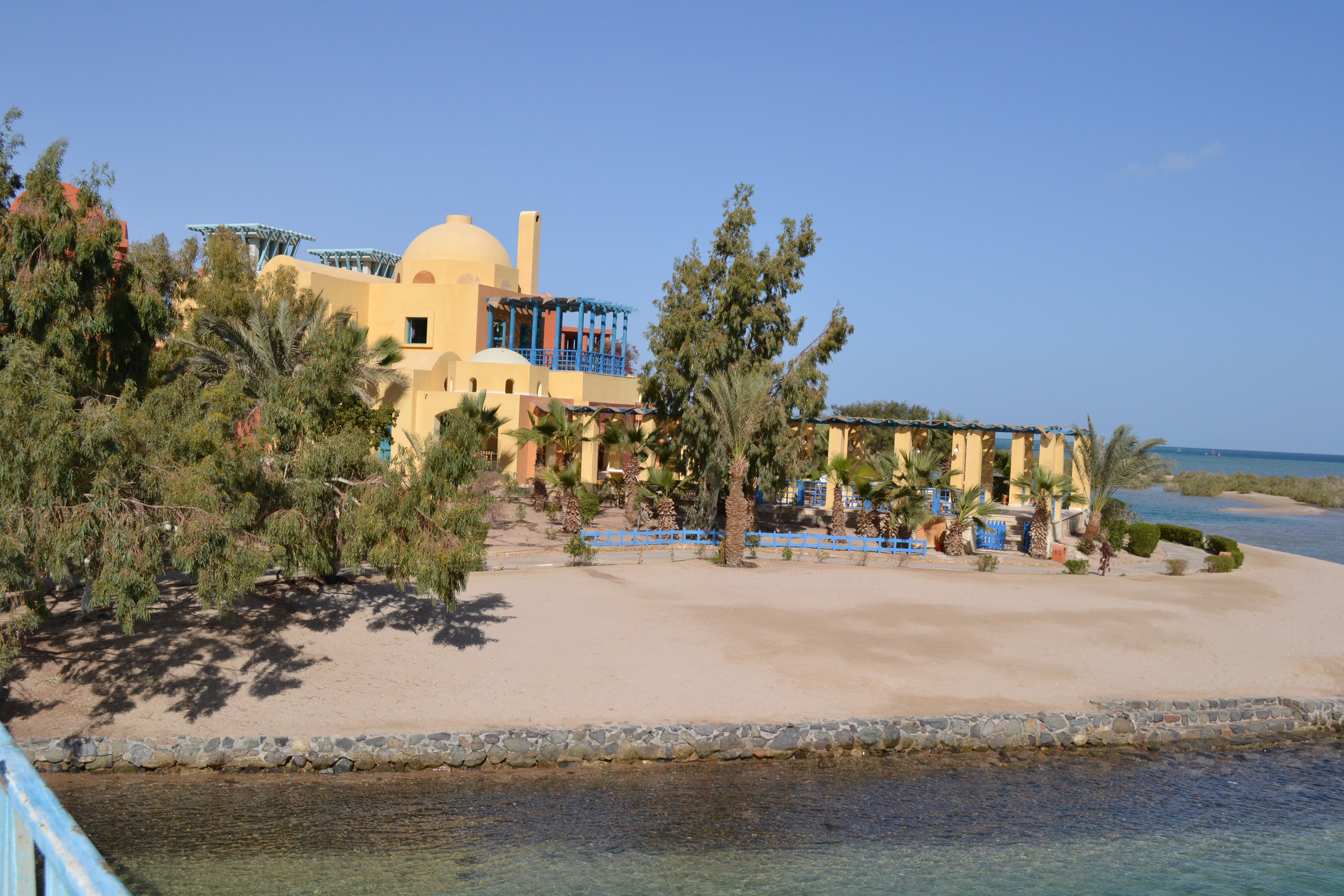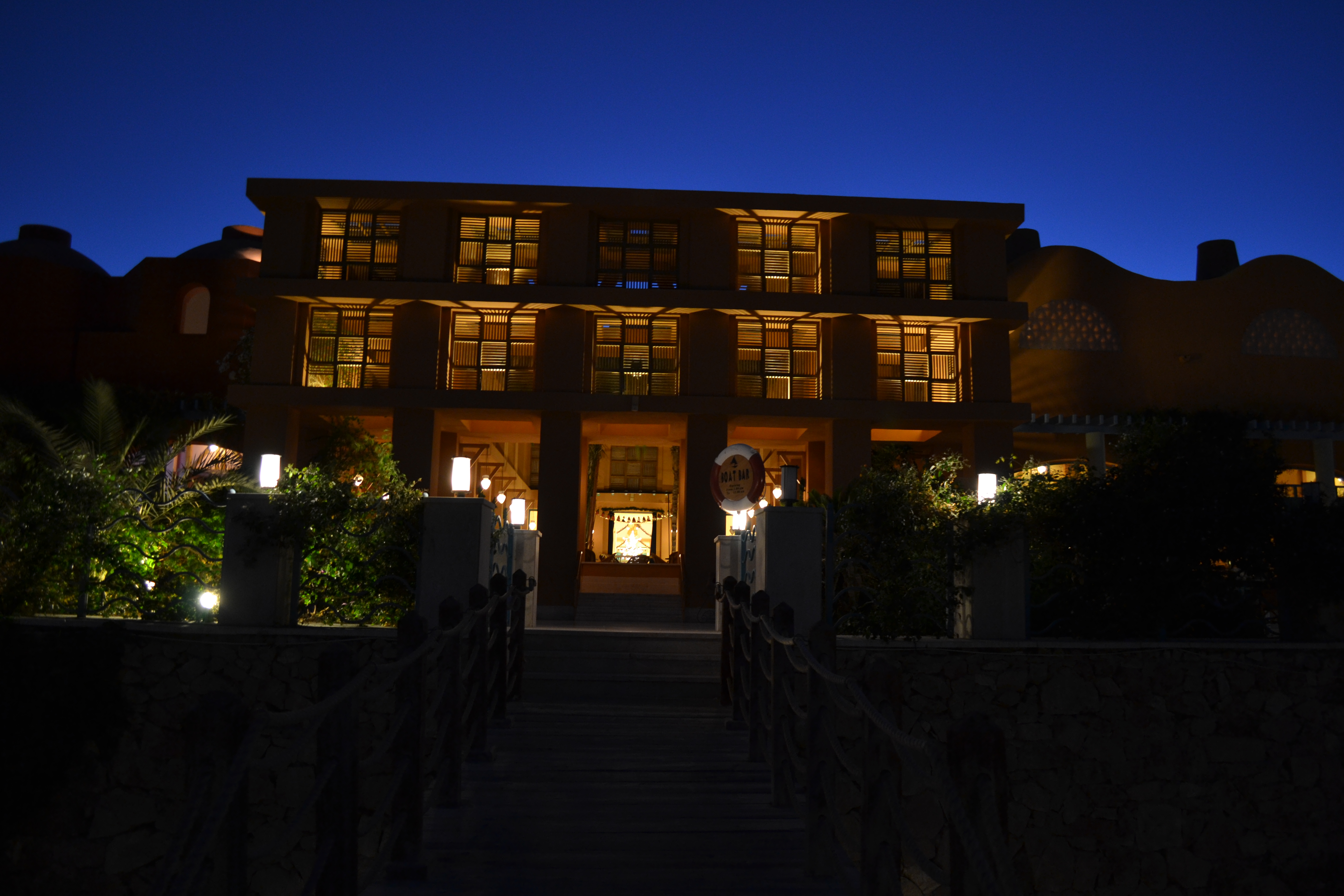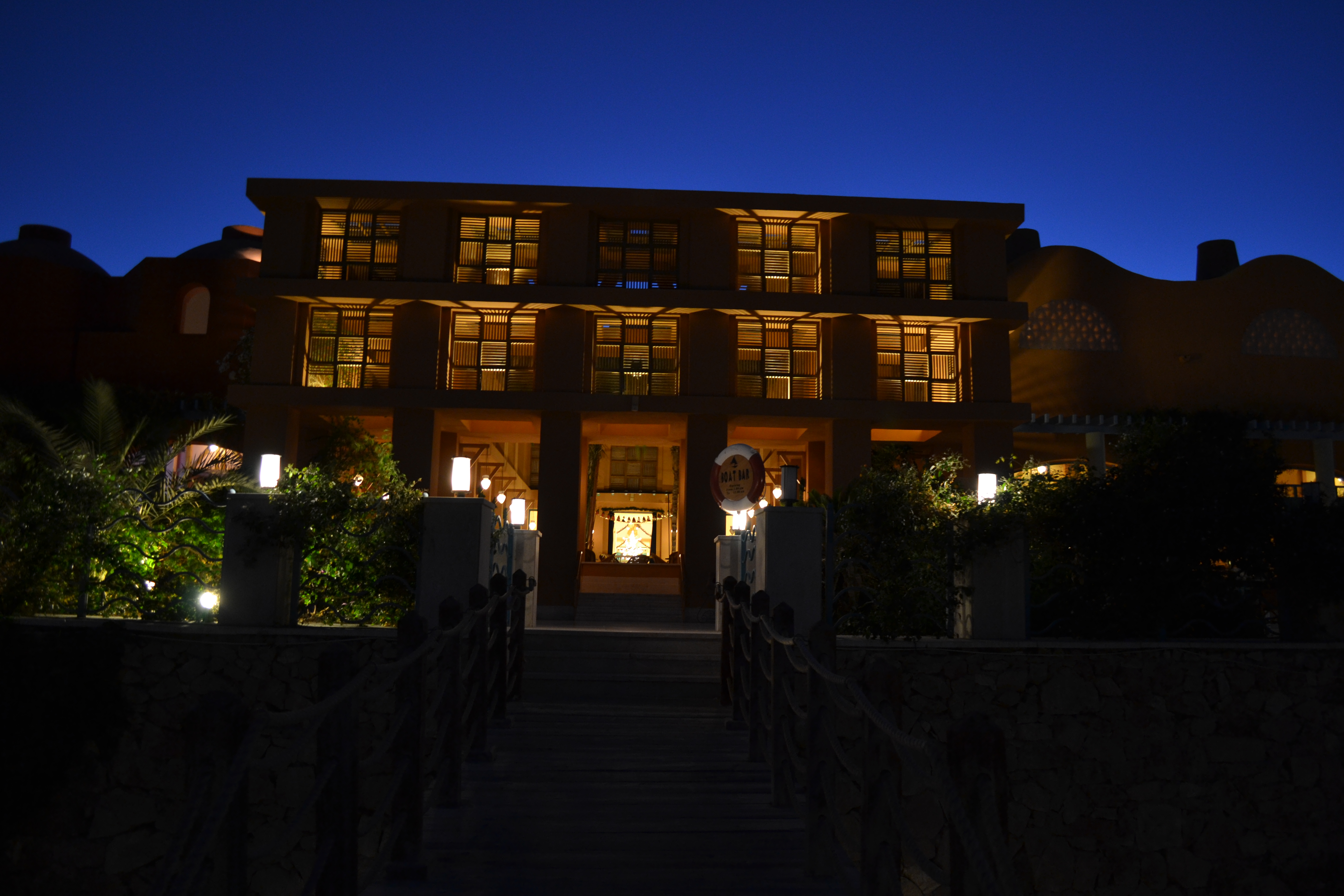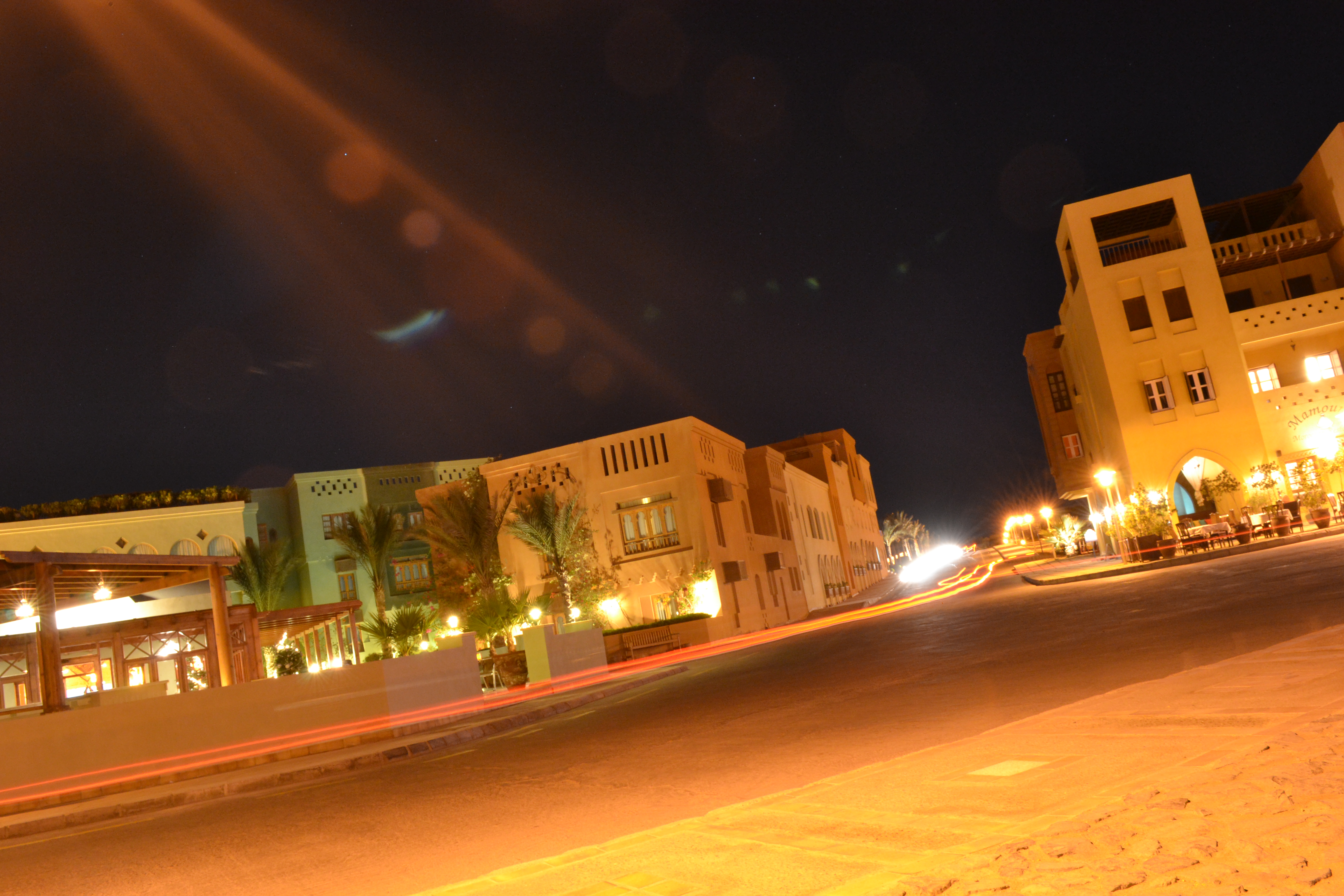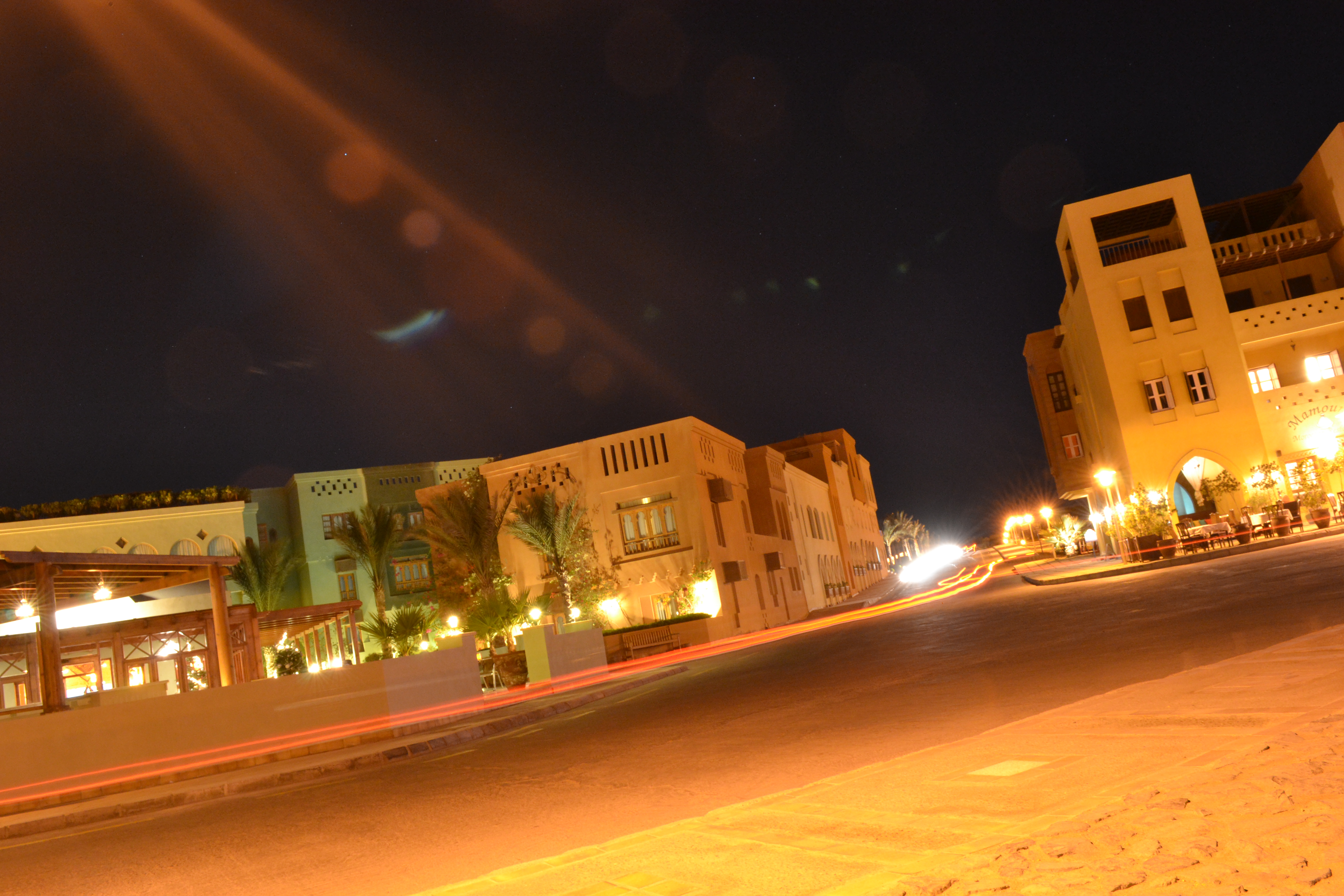 Although there is this visual-uniformity throughout El-Gouna, each hotel and area of the town provide their own unique flavor. The result:  a perfect blend of traditional and modern elements that allows El-Gouna's natural landscape to standout above other locations across the Red Sea and the globe.
At the hotels, there is plenty to do: from canoeing and snorkeling, to simply soaking up the sun on one of the many relaxing beaches or unwinding on one of the many chaises-longues that are dotted around the pools.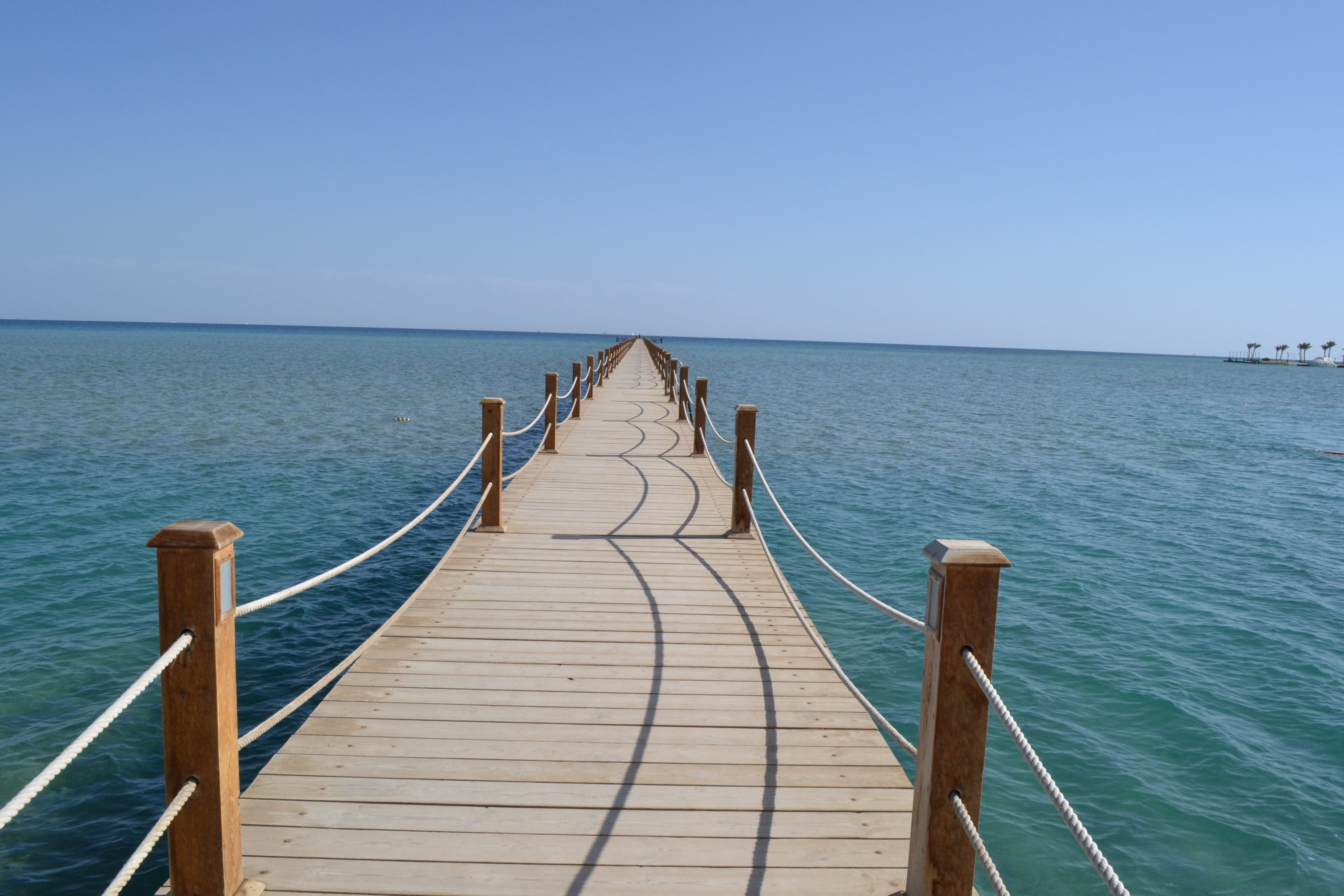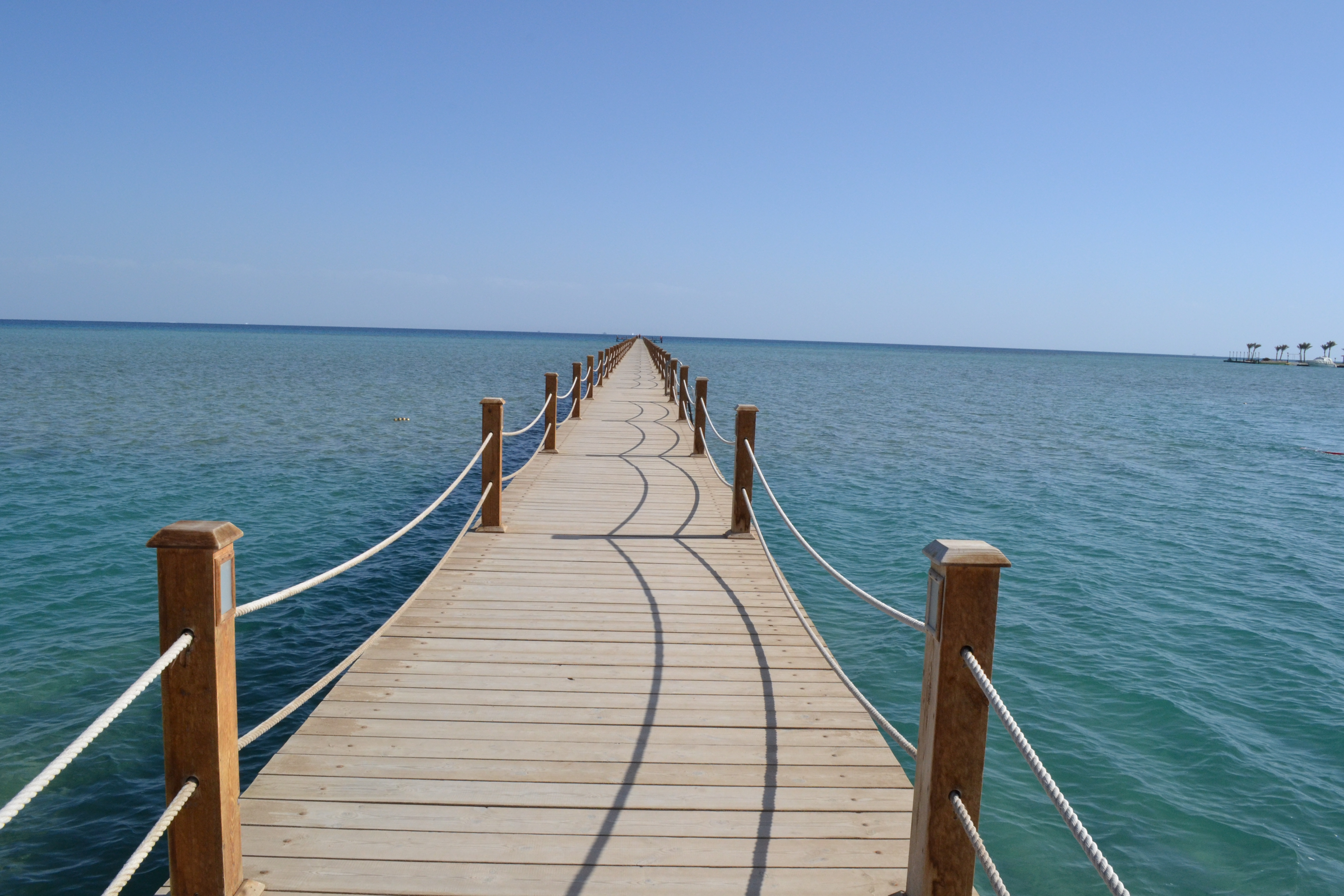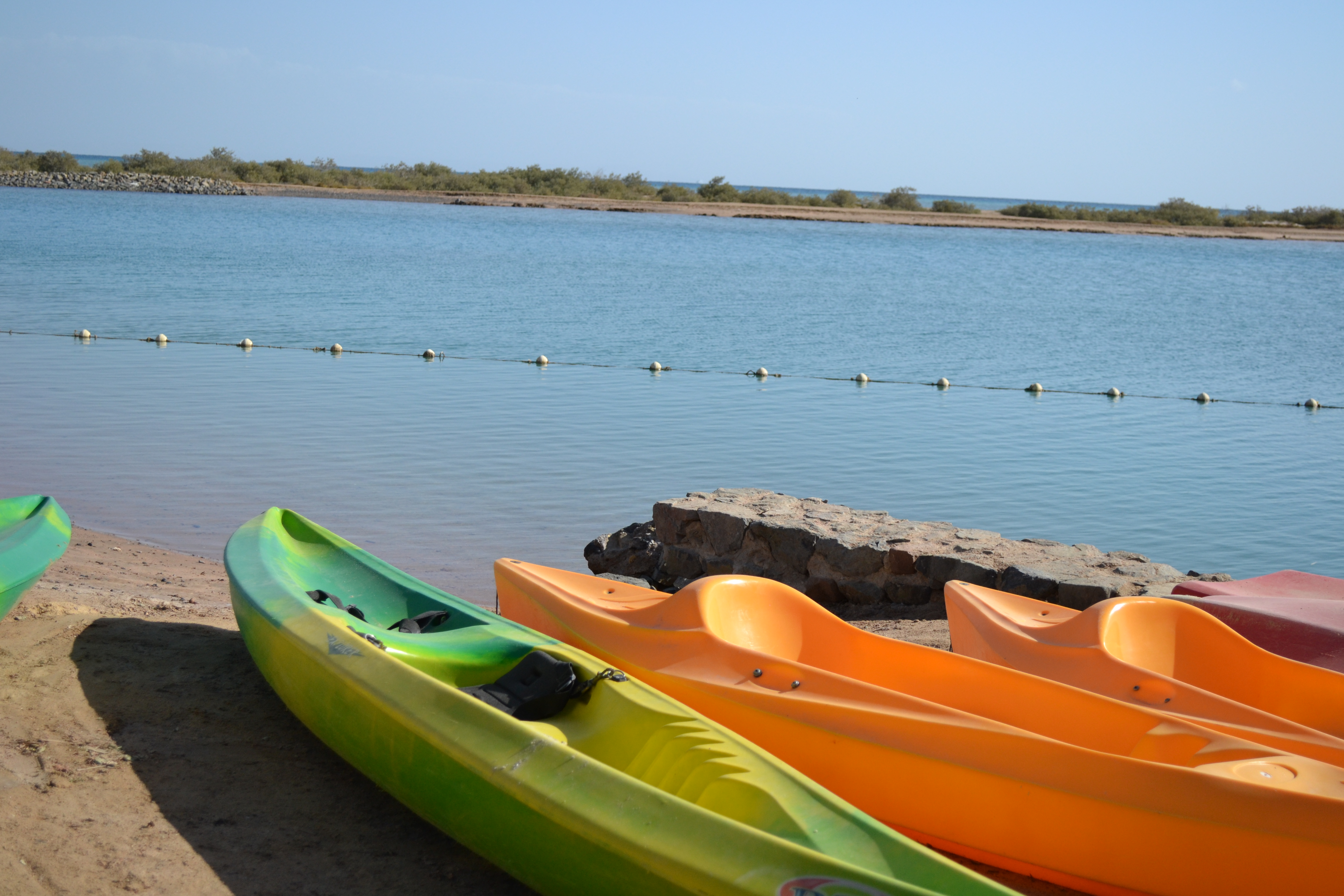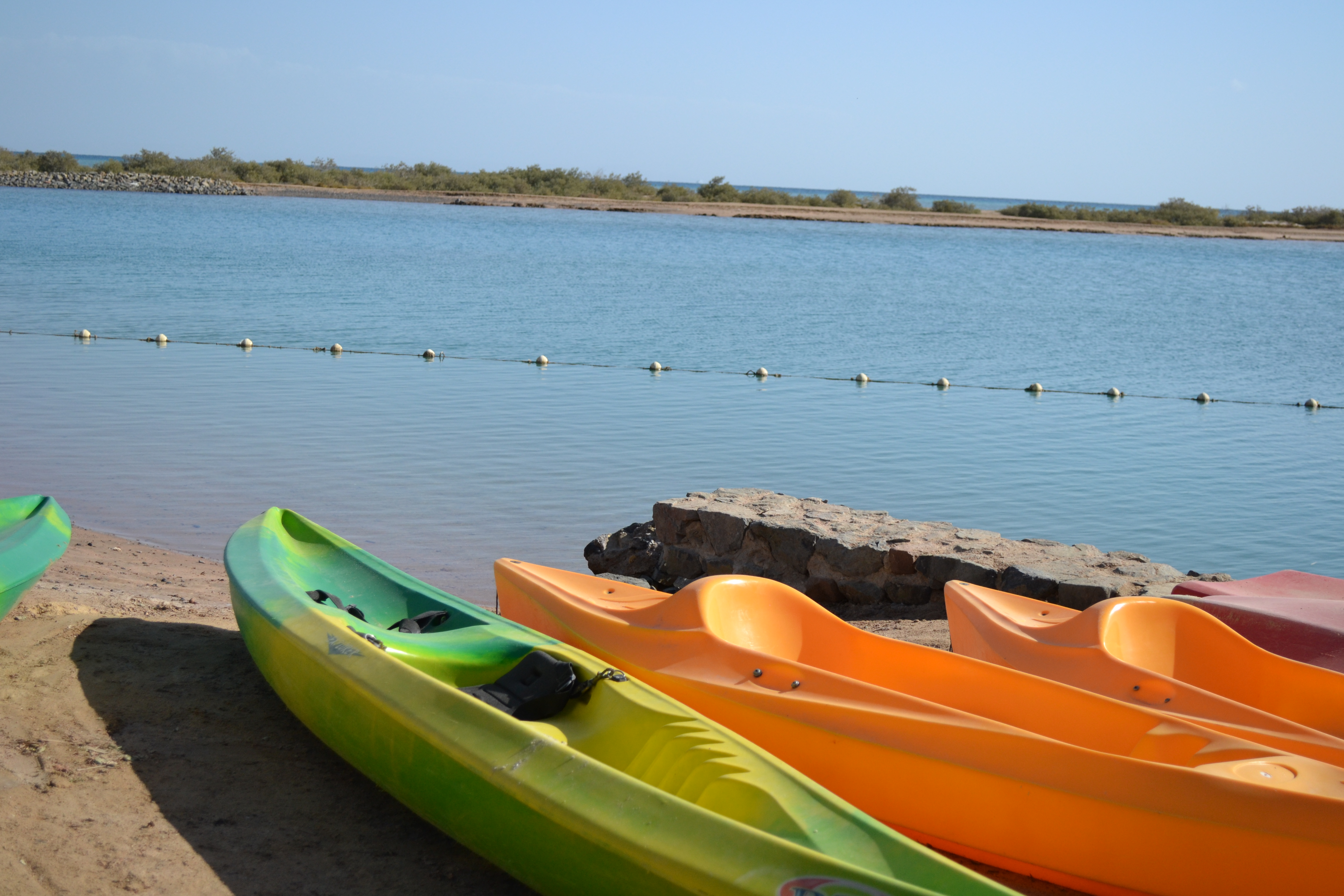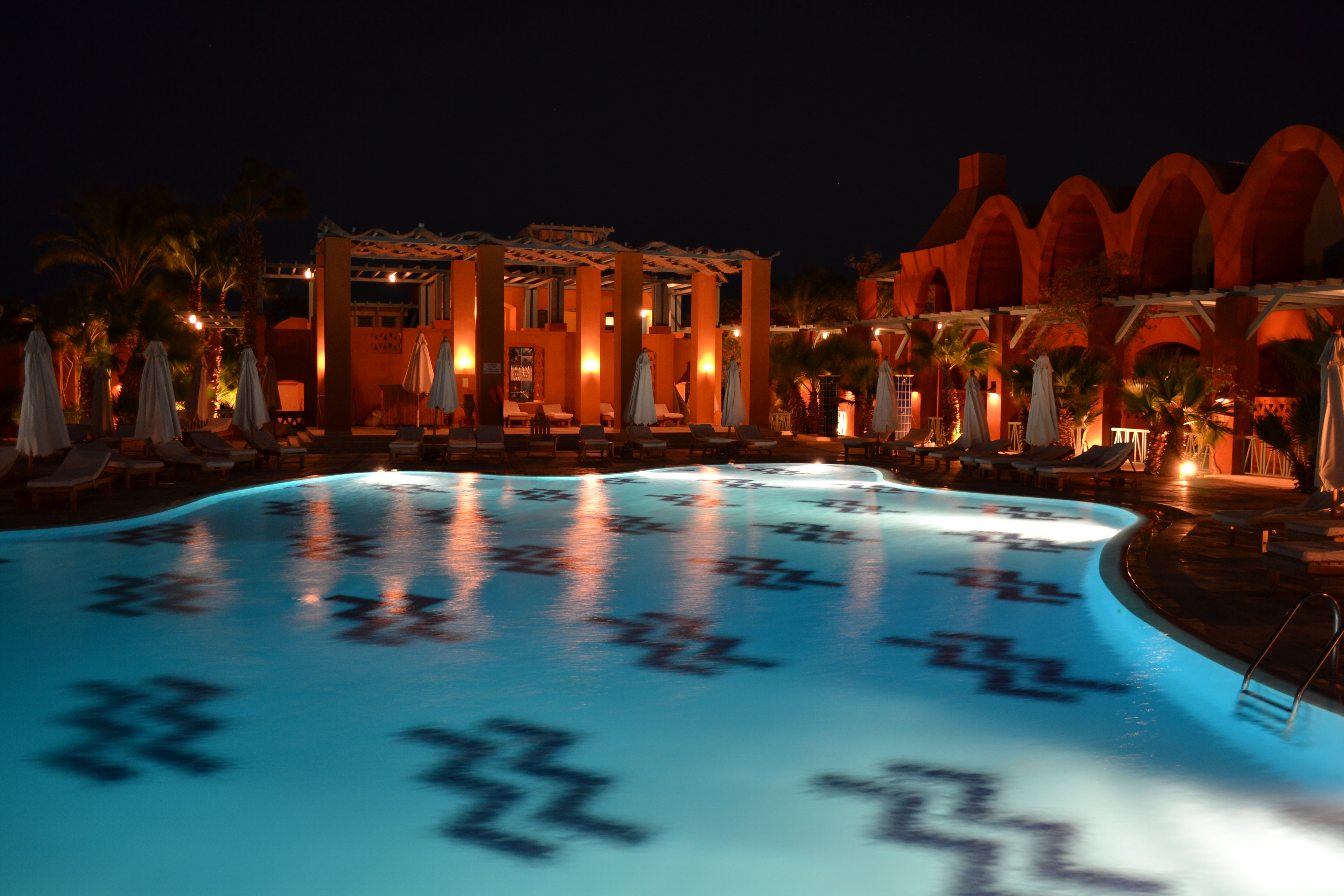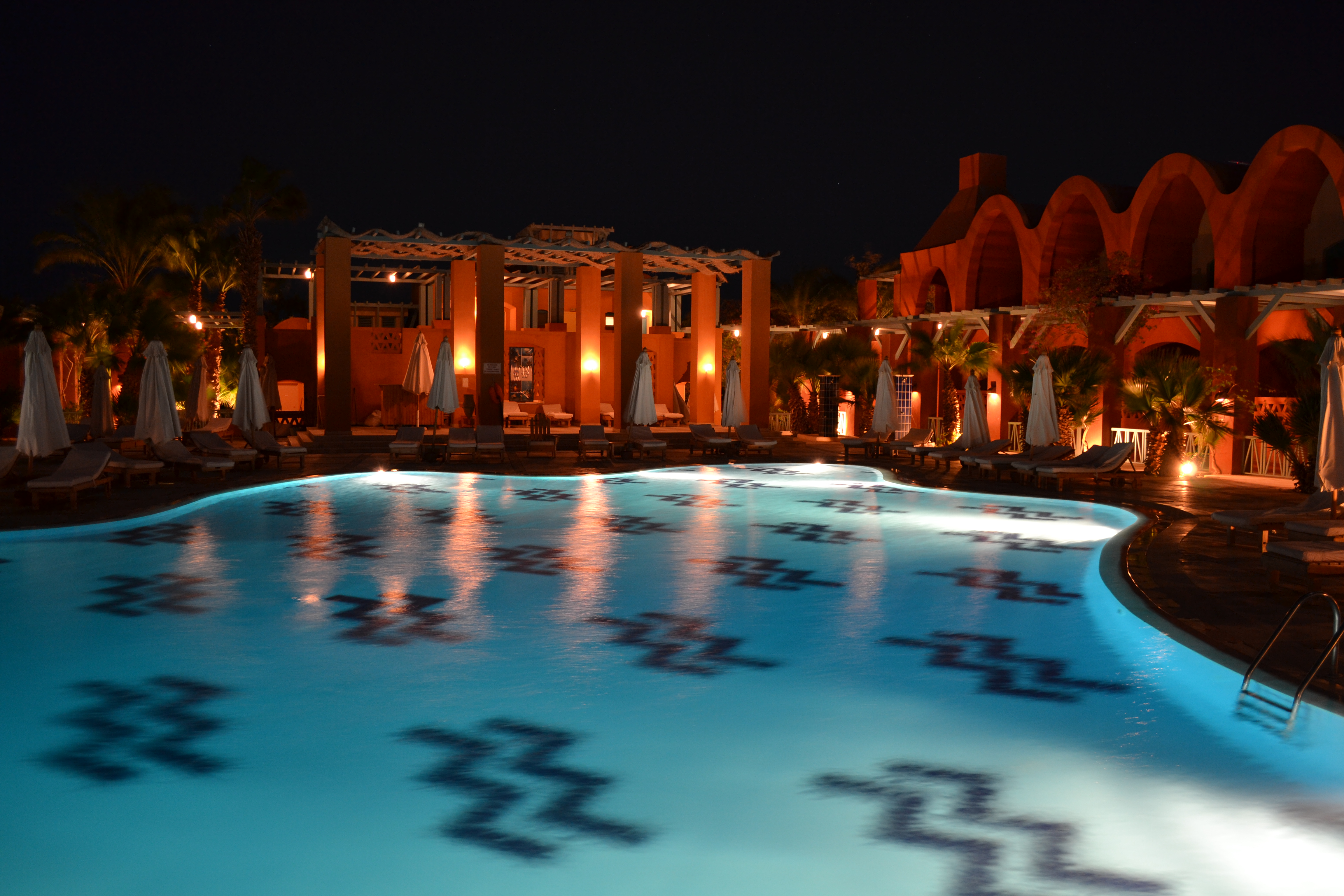 Yet, no amount of water sports or entertainment can ever replace simply spending the whole day at the beach. Services at the hotels – especially at Sheraton Miramar – allow you to spend the whole day without leaving the beach (or pool). A beach bar is conveniently located on each beach at the Sheraton, with waiters that you can call by pressing a button next to your chaise-longue. This means you can have your lunch or enjoy a snack and some drinks while soaking up the sun. More importantly, the weather each day is sunny and warm, regardless of the time of year.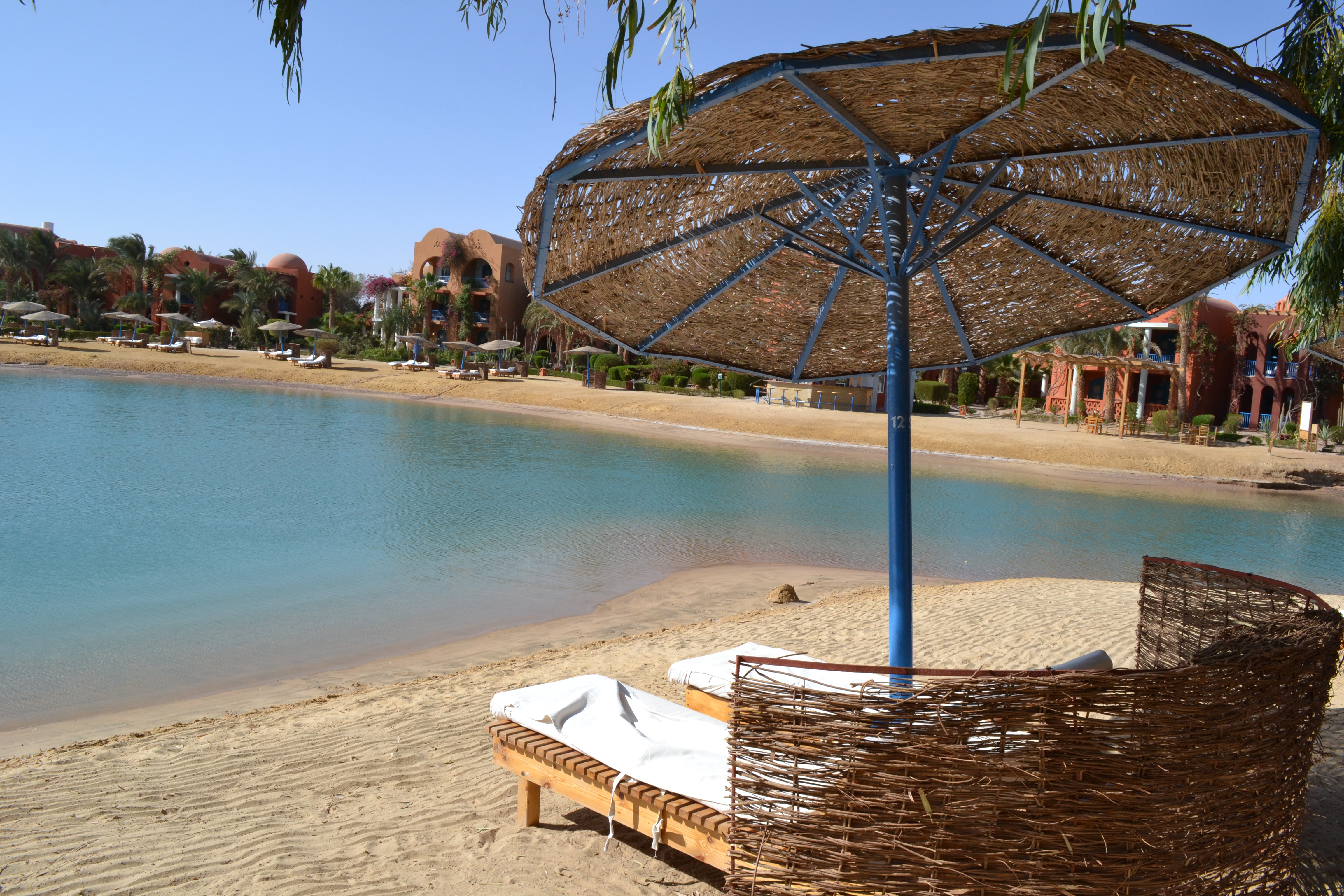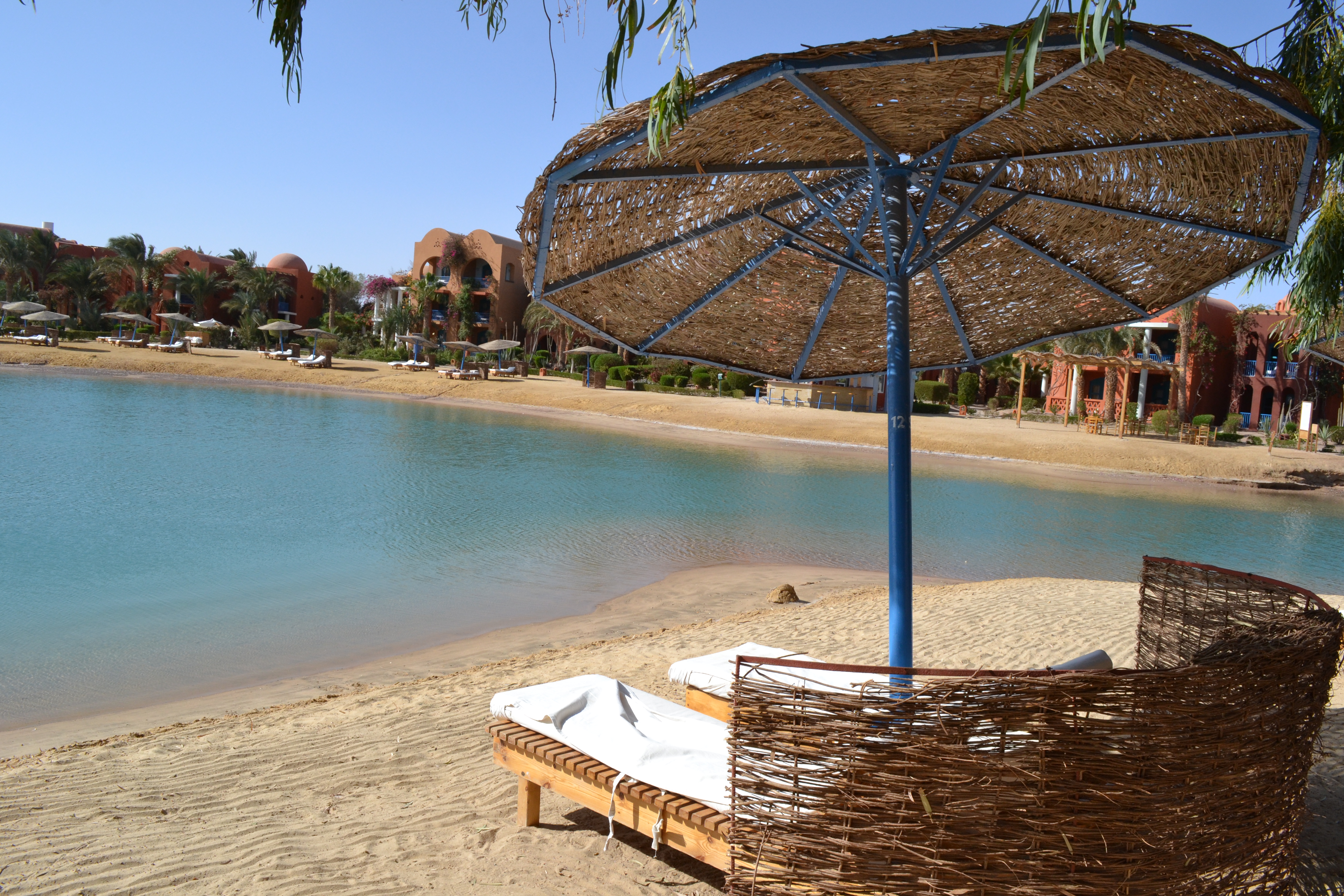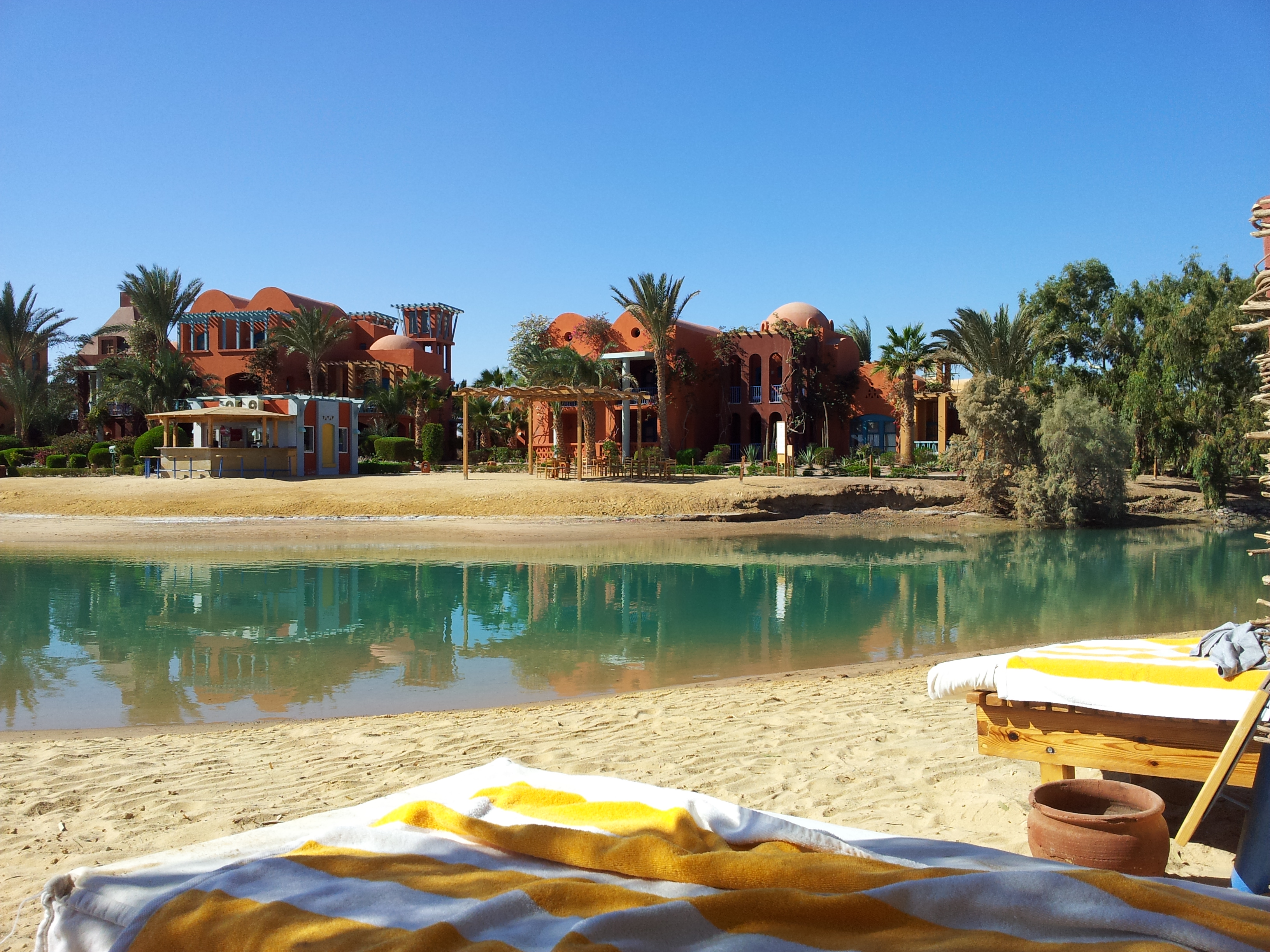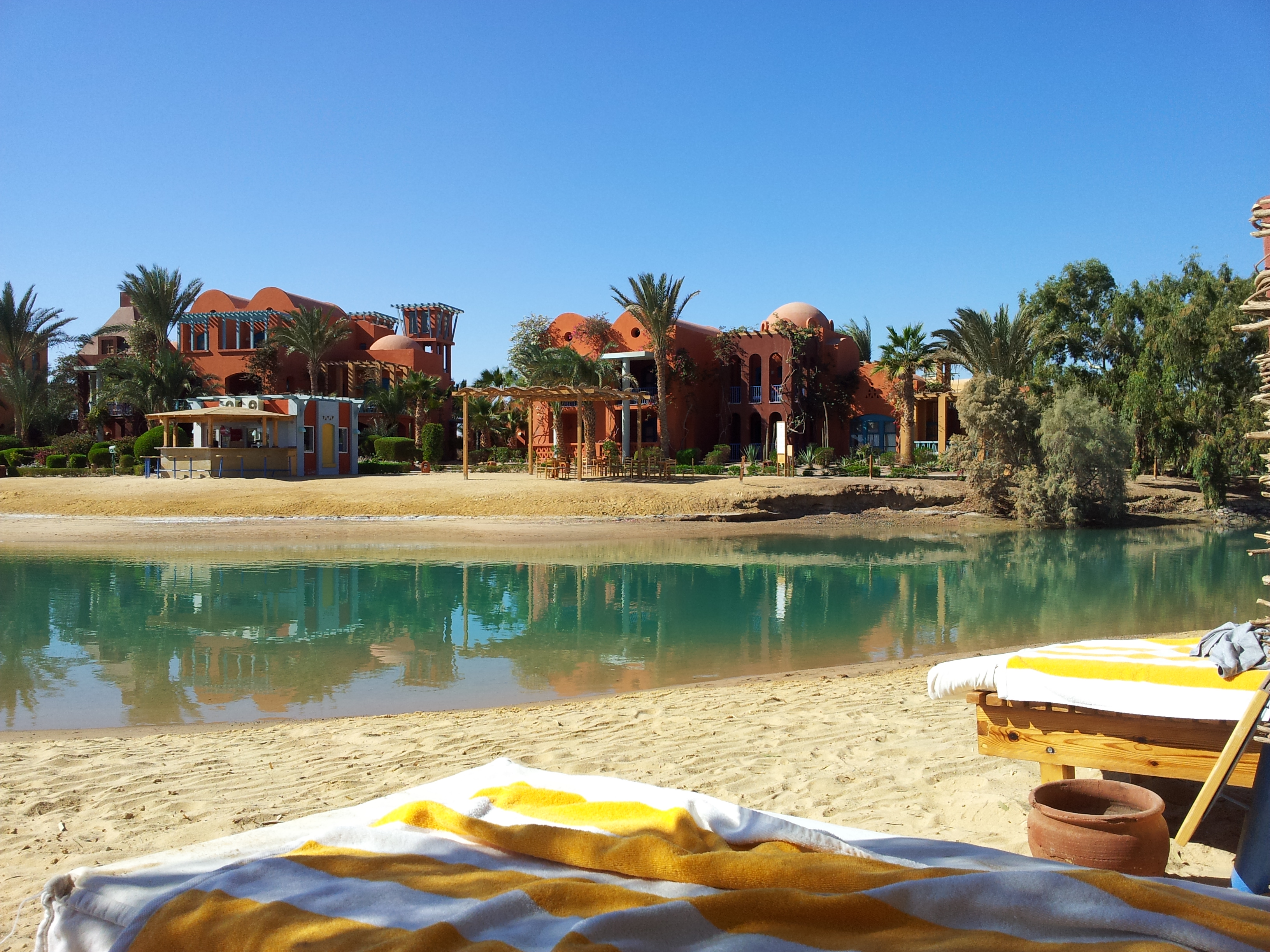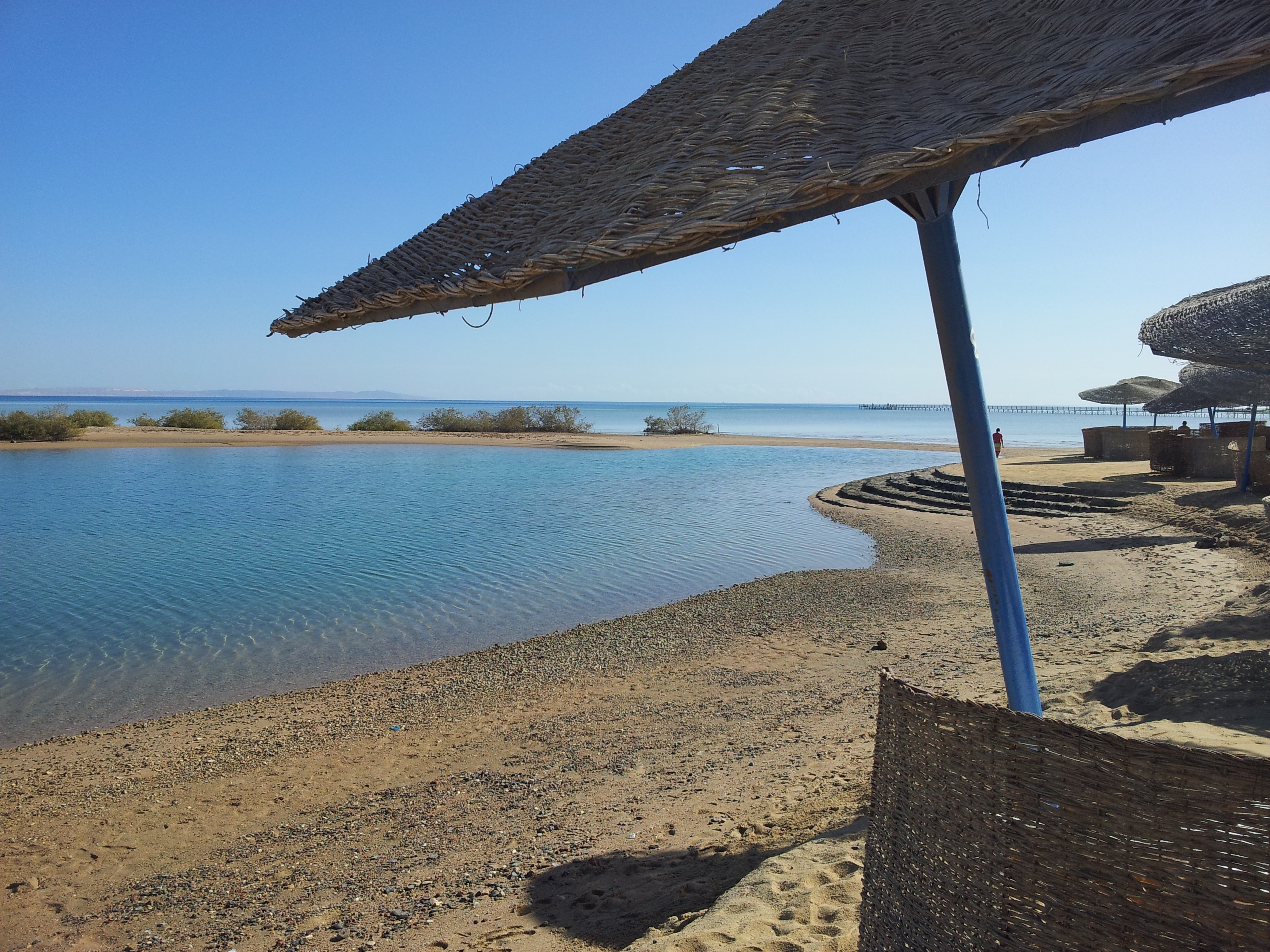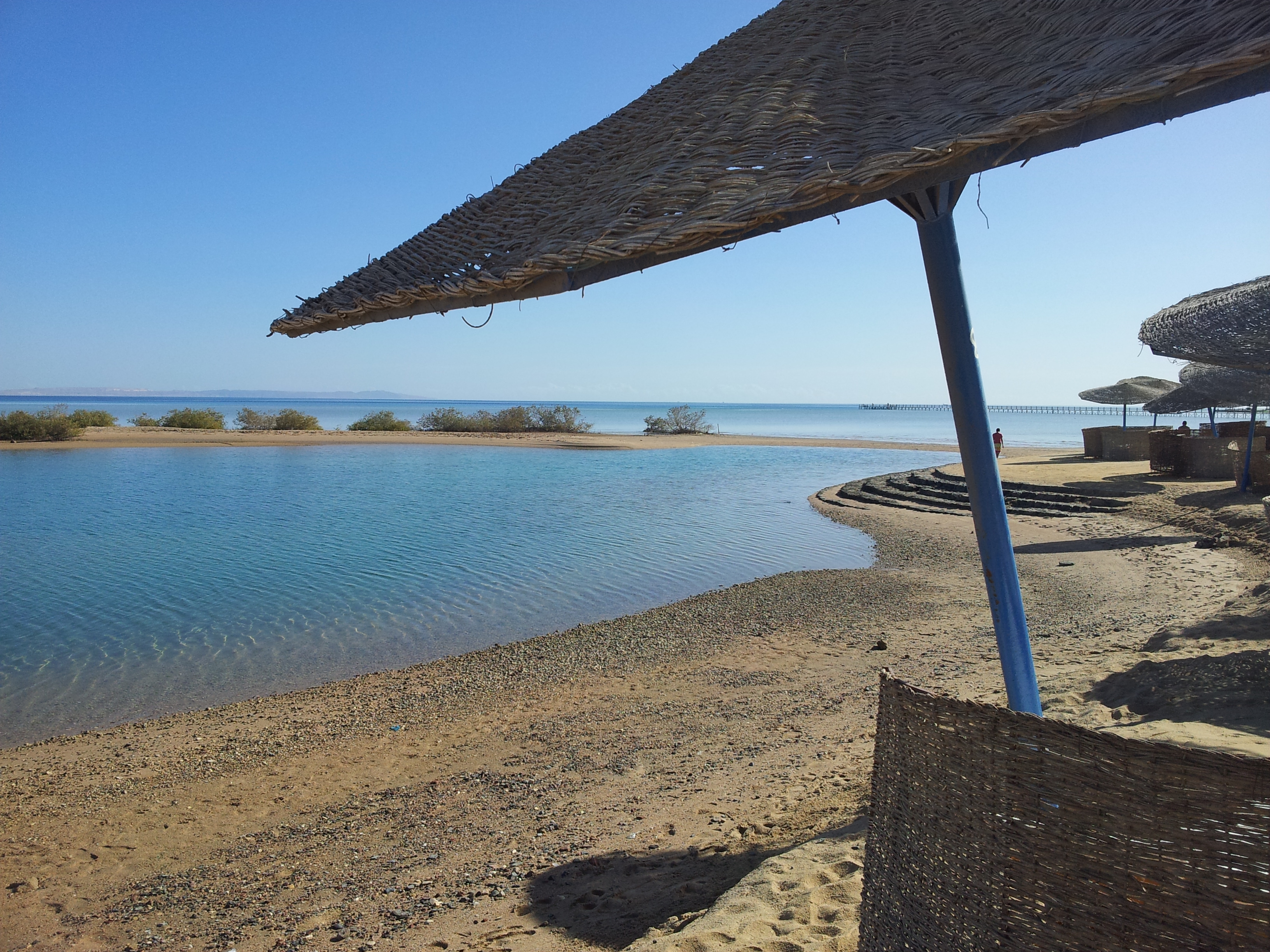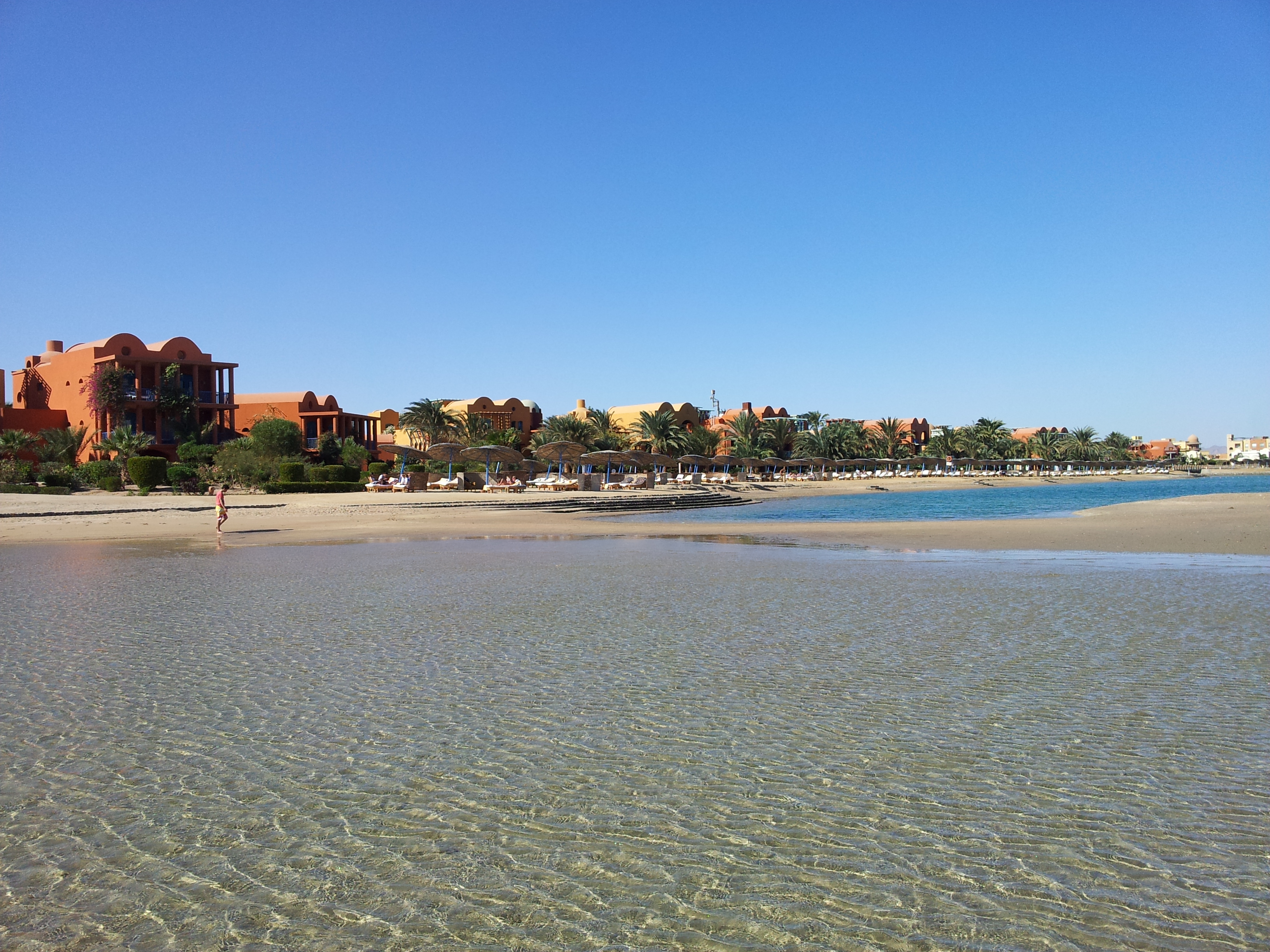 Of course spending a whole week at one resort would be ludicrous especially since El-Gouna has much more to offer. The 'downtown' area provides visitors with an authentic Egyptian experience. You can visit one of the markets selling souvenirs or go to one of the many cafes with shisha (hubbly-bubbly/hookah) and Egyptian food while Arabic music blasts through their speakers. On the other hand, Abu-Tig Marina is known as El-Gouna's hot spot: visitors can enjoy dinner or lunch while enjoying stellar views.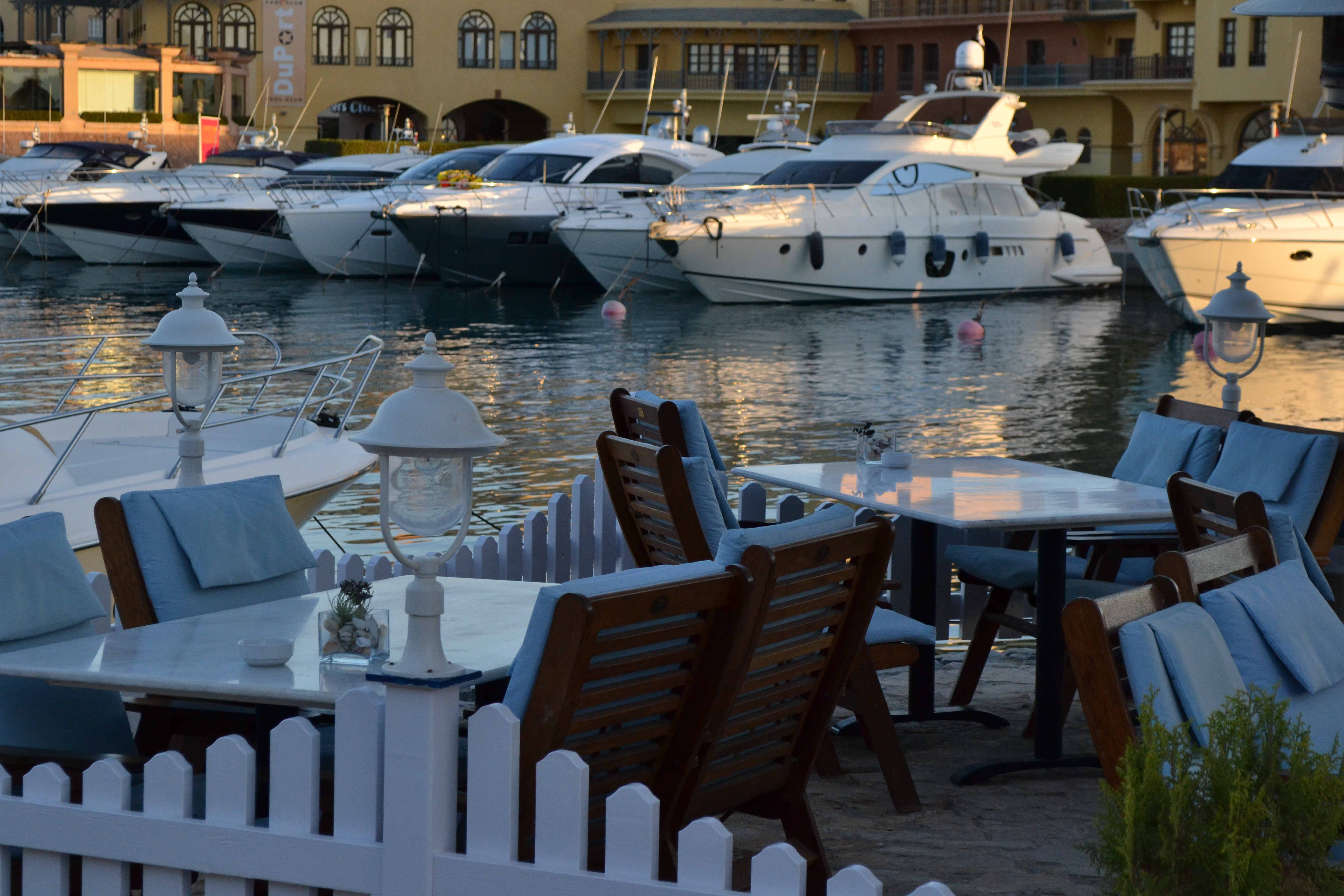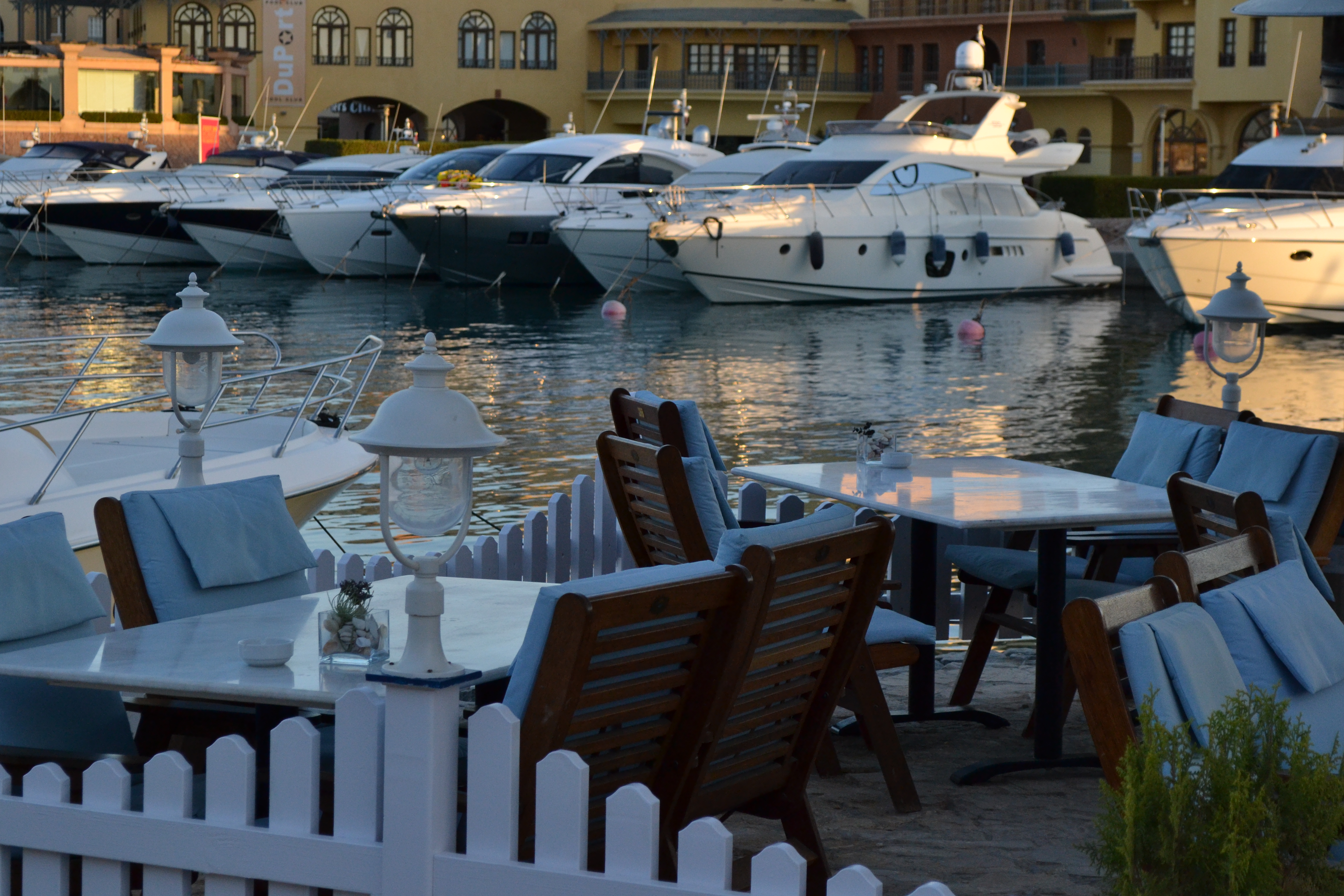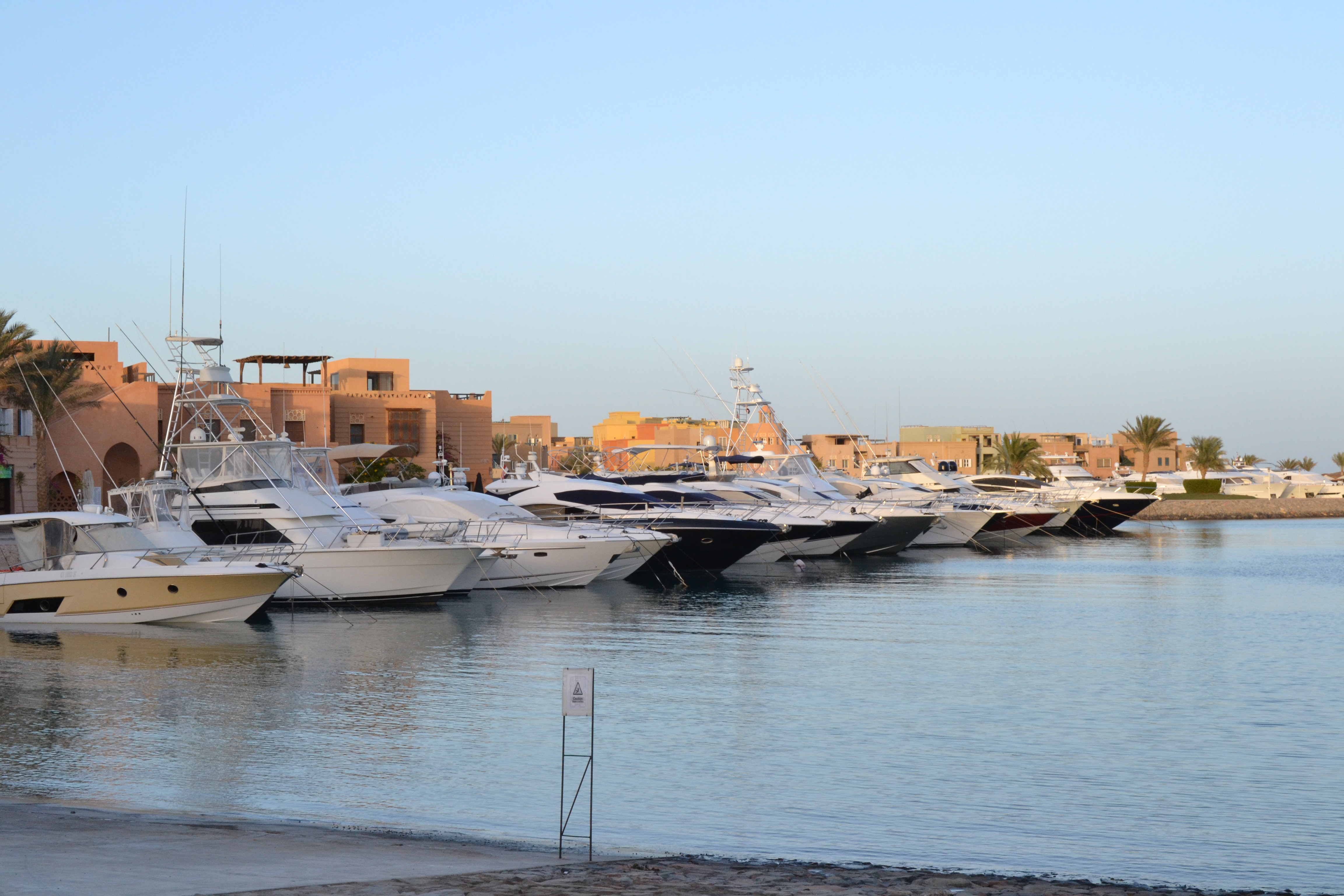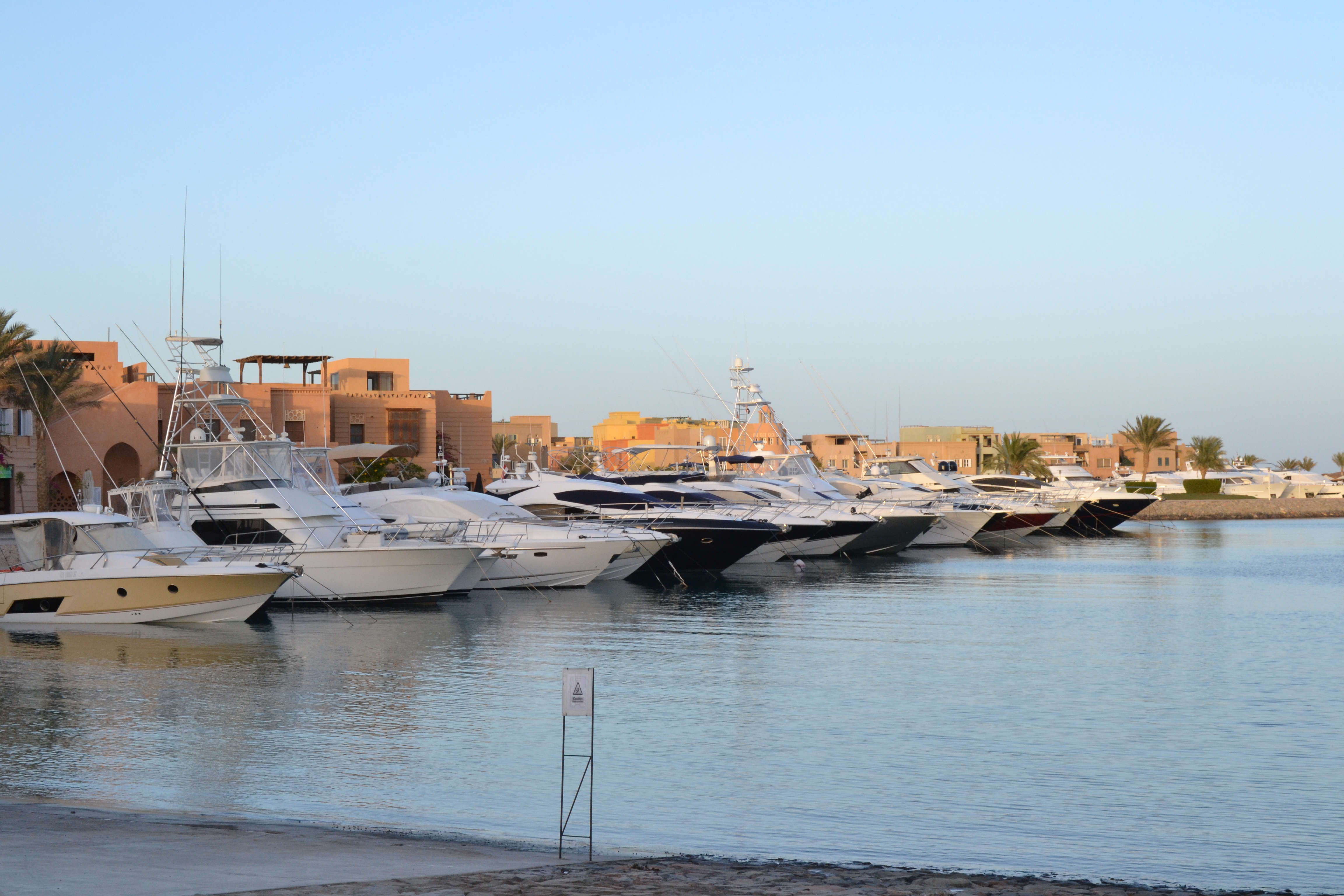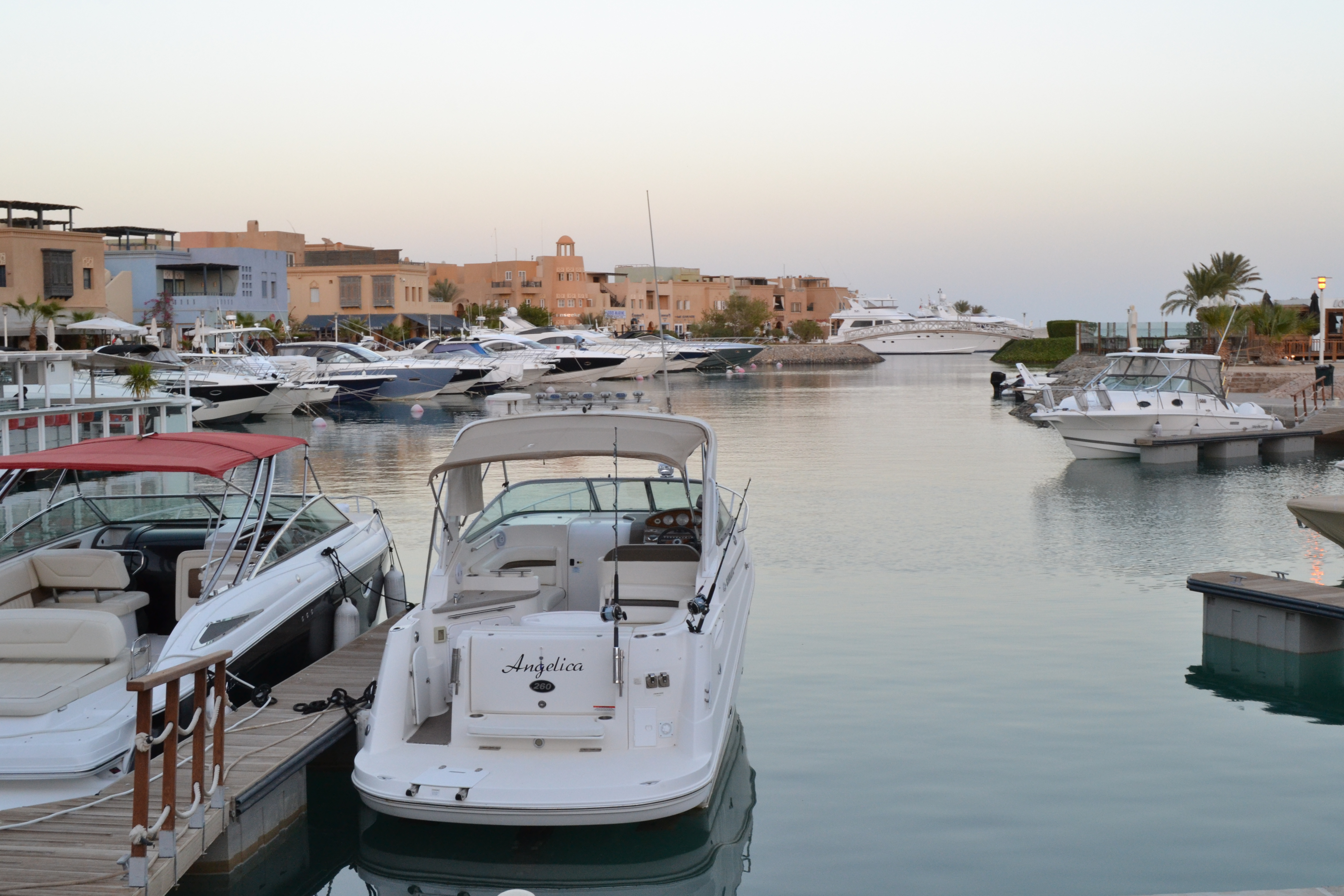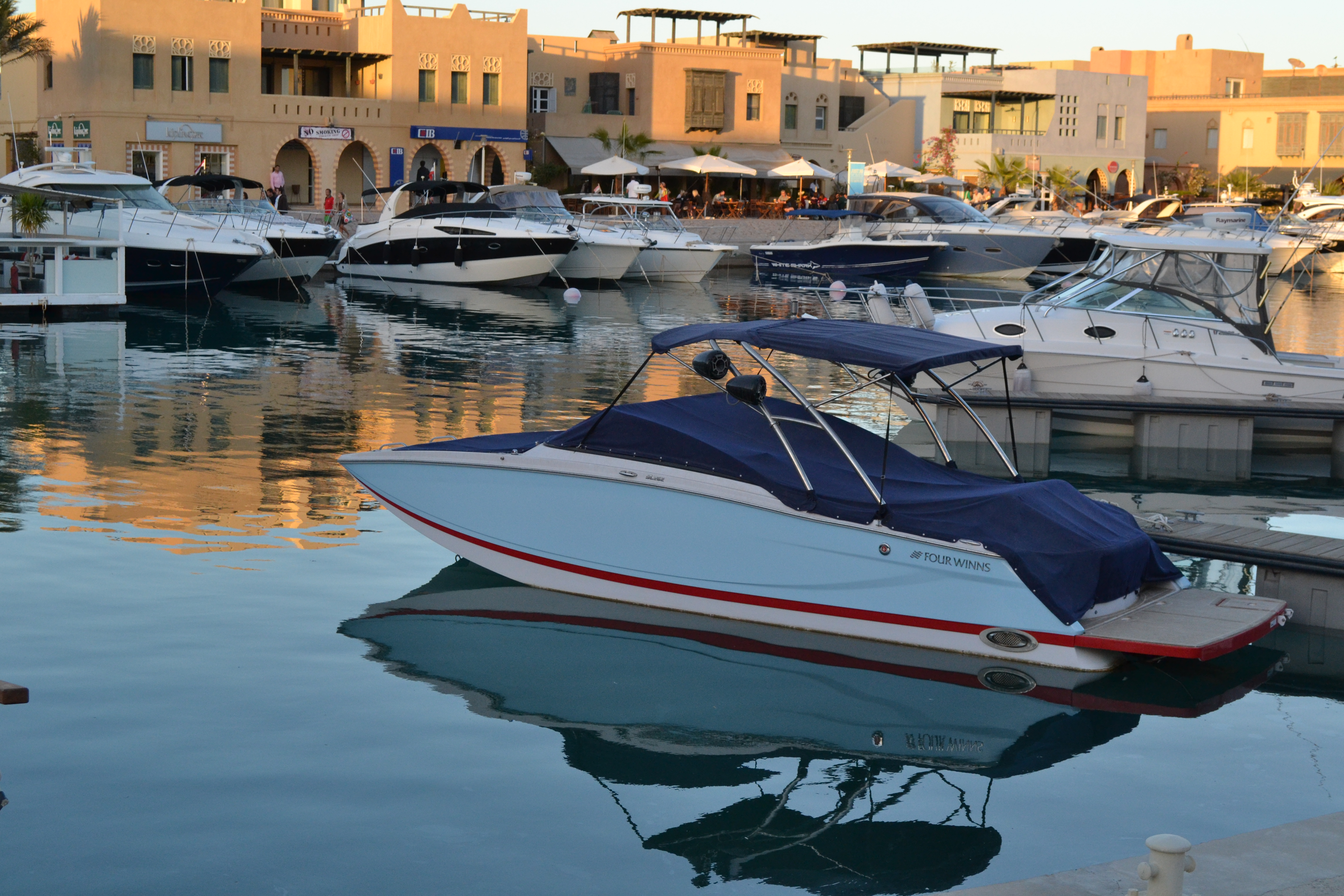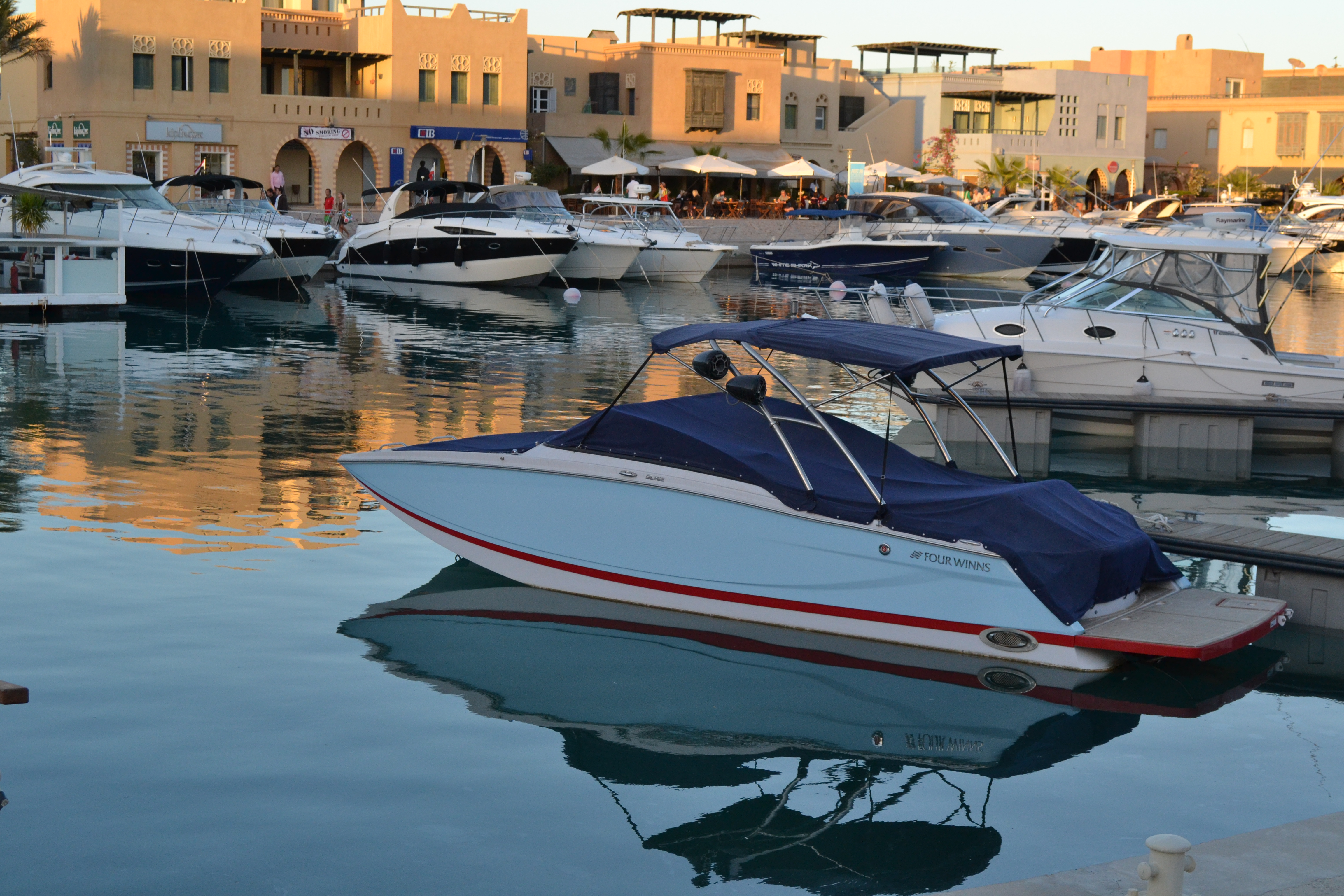 At night is when you realize that maybe El-Gouna is too much like paradise: it was unusually quiet despite the existence of numerous bars, clubs, and restaurants. This was due to a recent tourist slump that has been the result of the 2011 revolution and subsequent events. According to a hotelier, El-Gouna was at 40% occupancy. A local-taxi driver stated that normally, this time of year (the Christmas and Winter holiday period) would be the busiest, providing them with more revenue than any time of the year. This meant that all restaurants, cafes, and bars (no exaggeration) were empty throughout the night. Meanwhile, the Sheraton's "boat bar" (which operates at night) remained closed throughout the Christmas period due to the lack of visitors.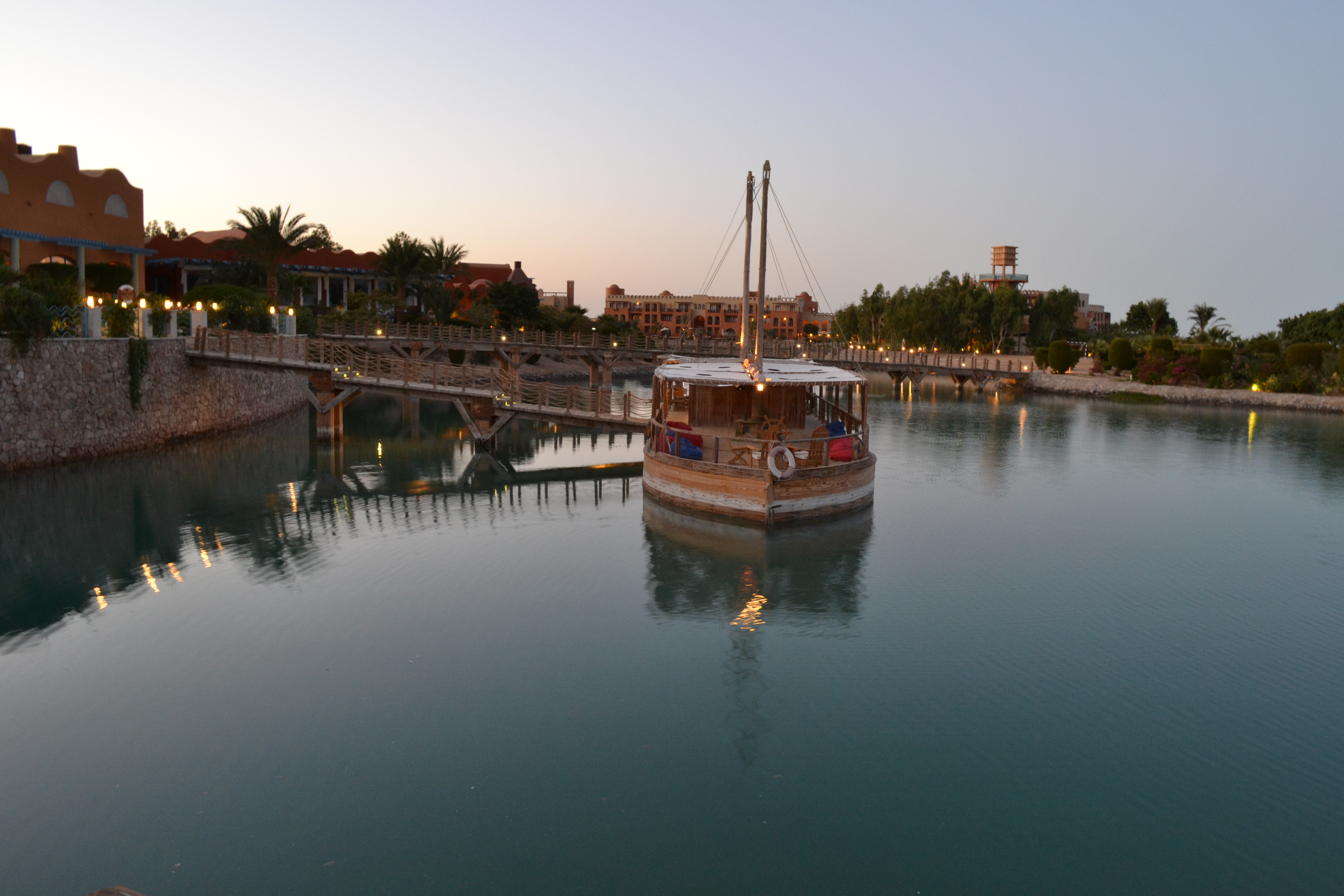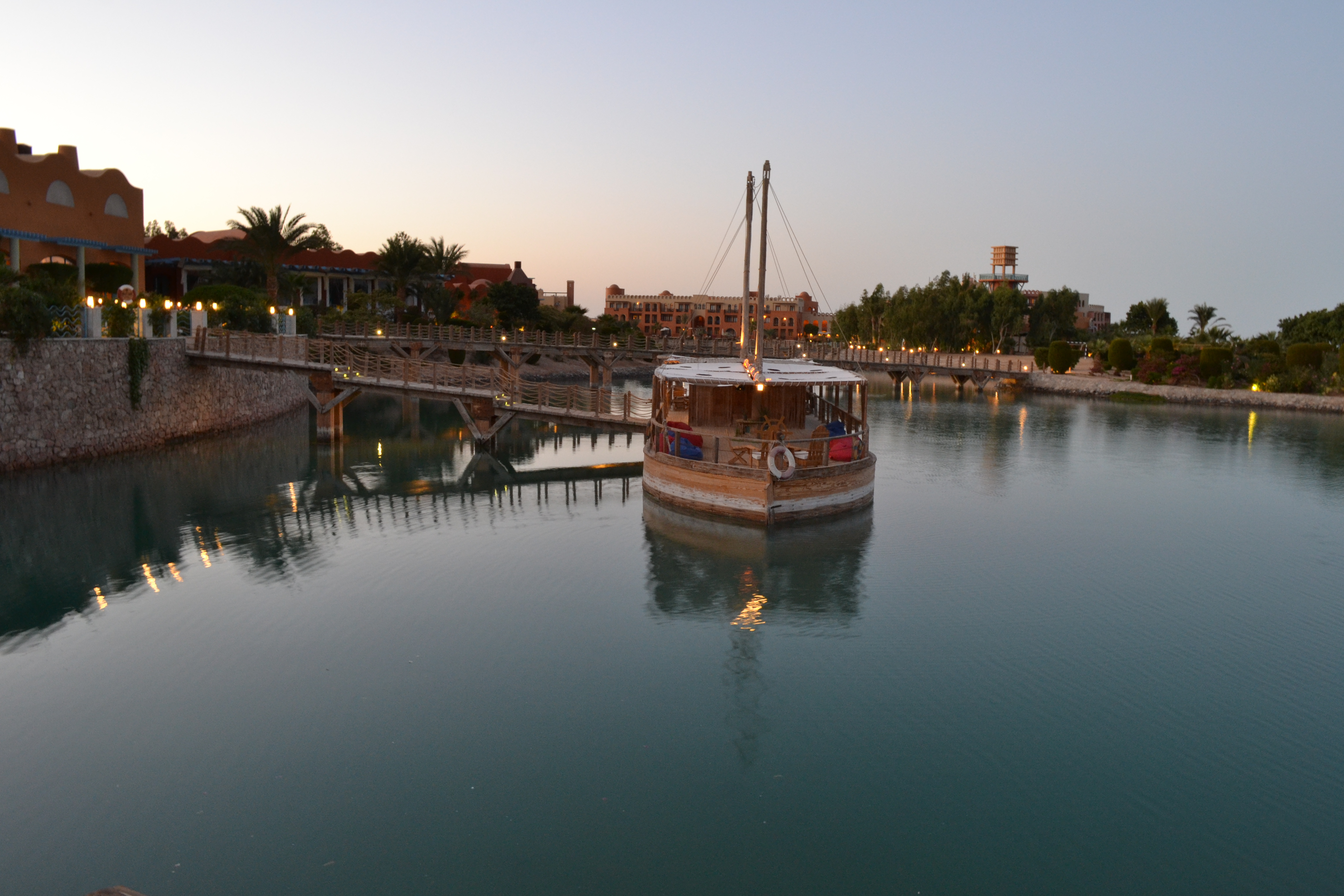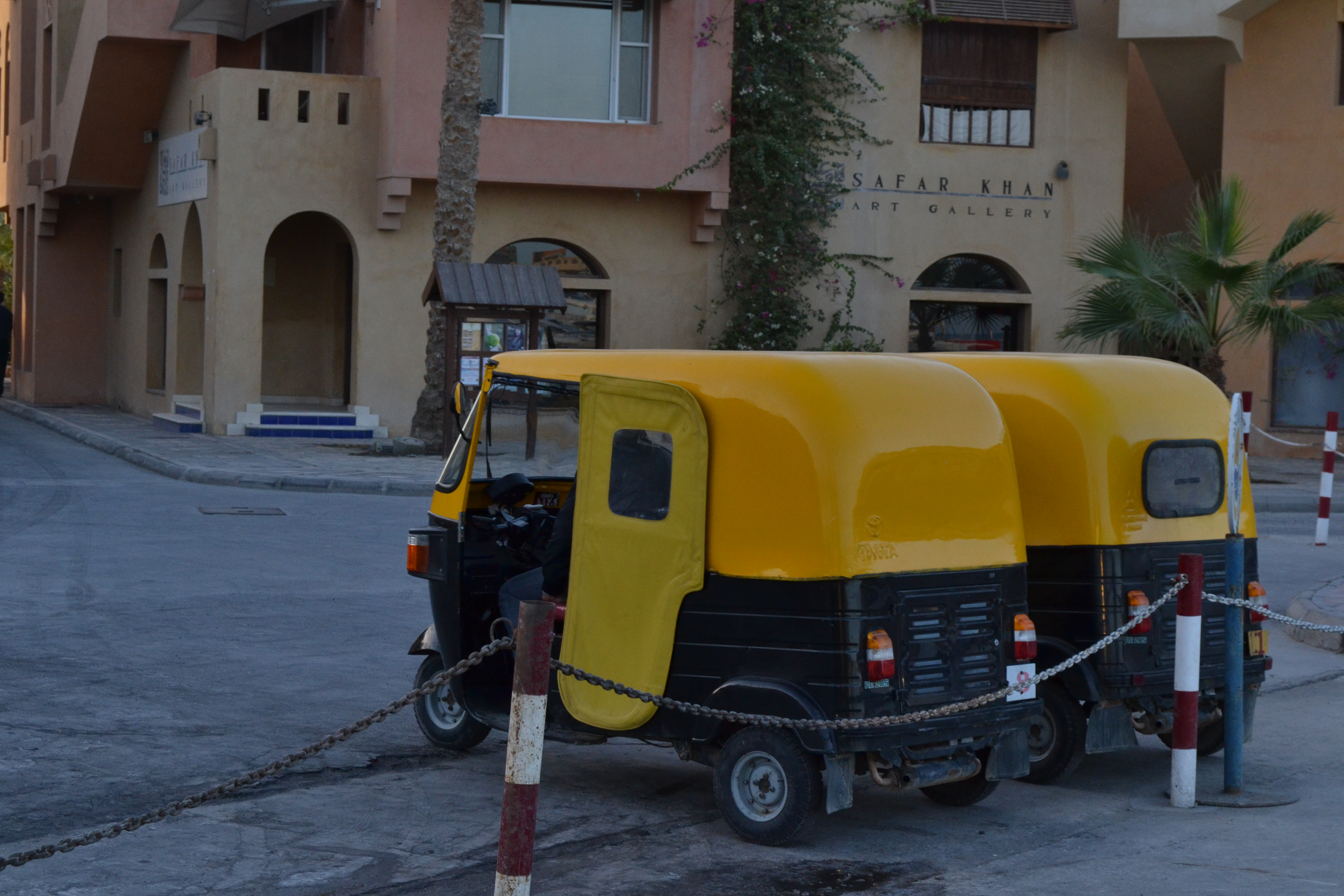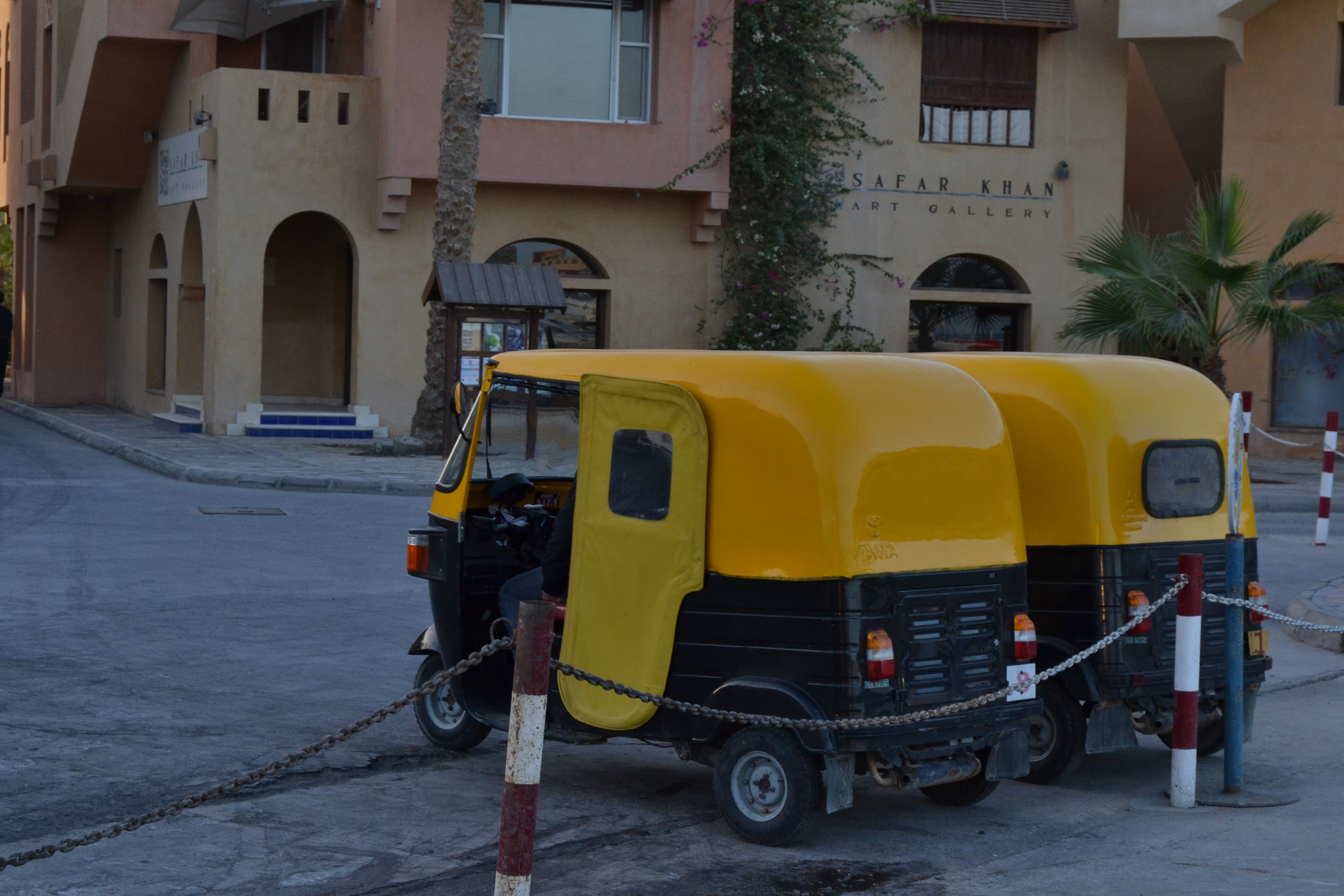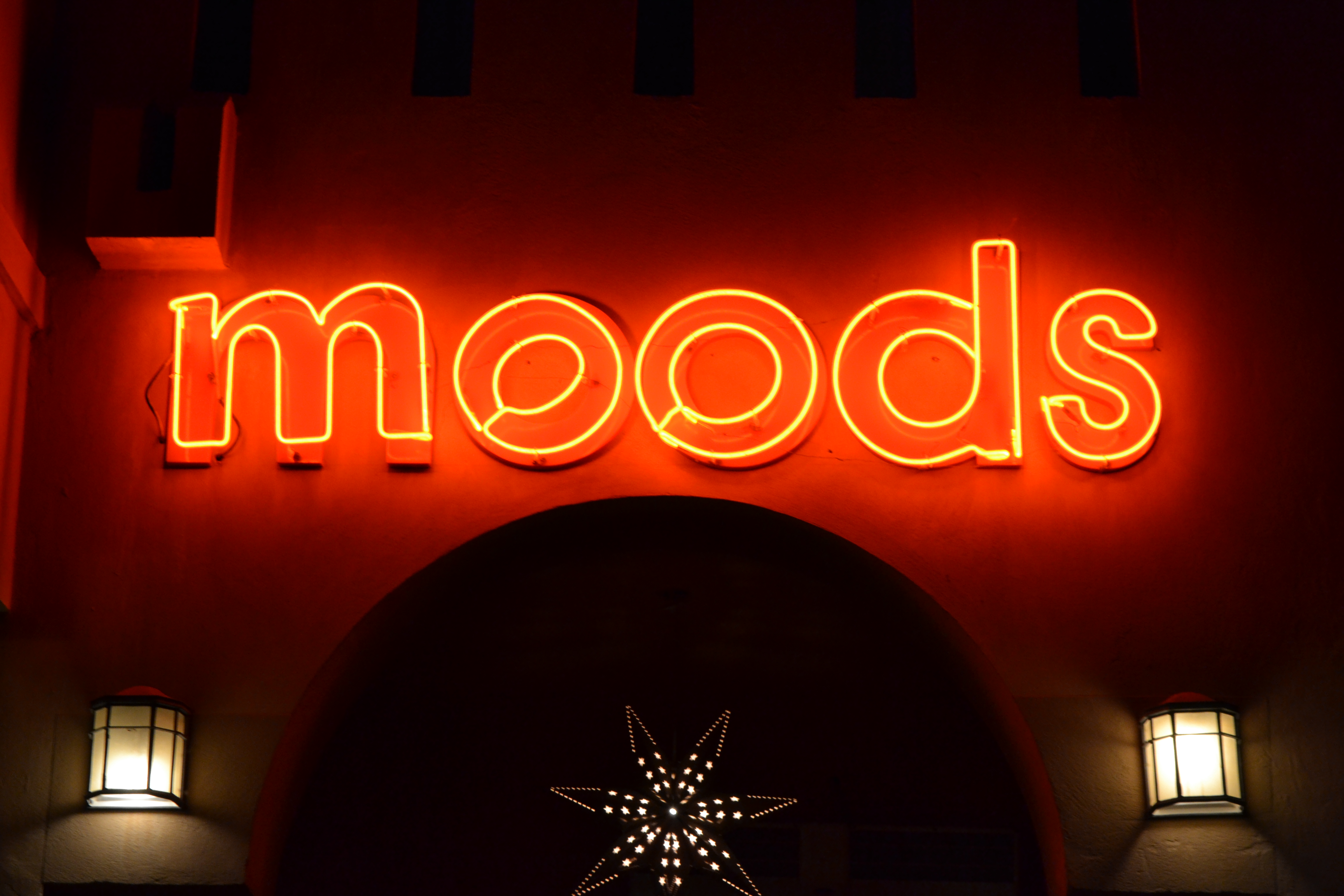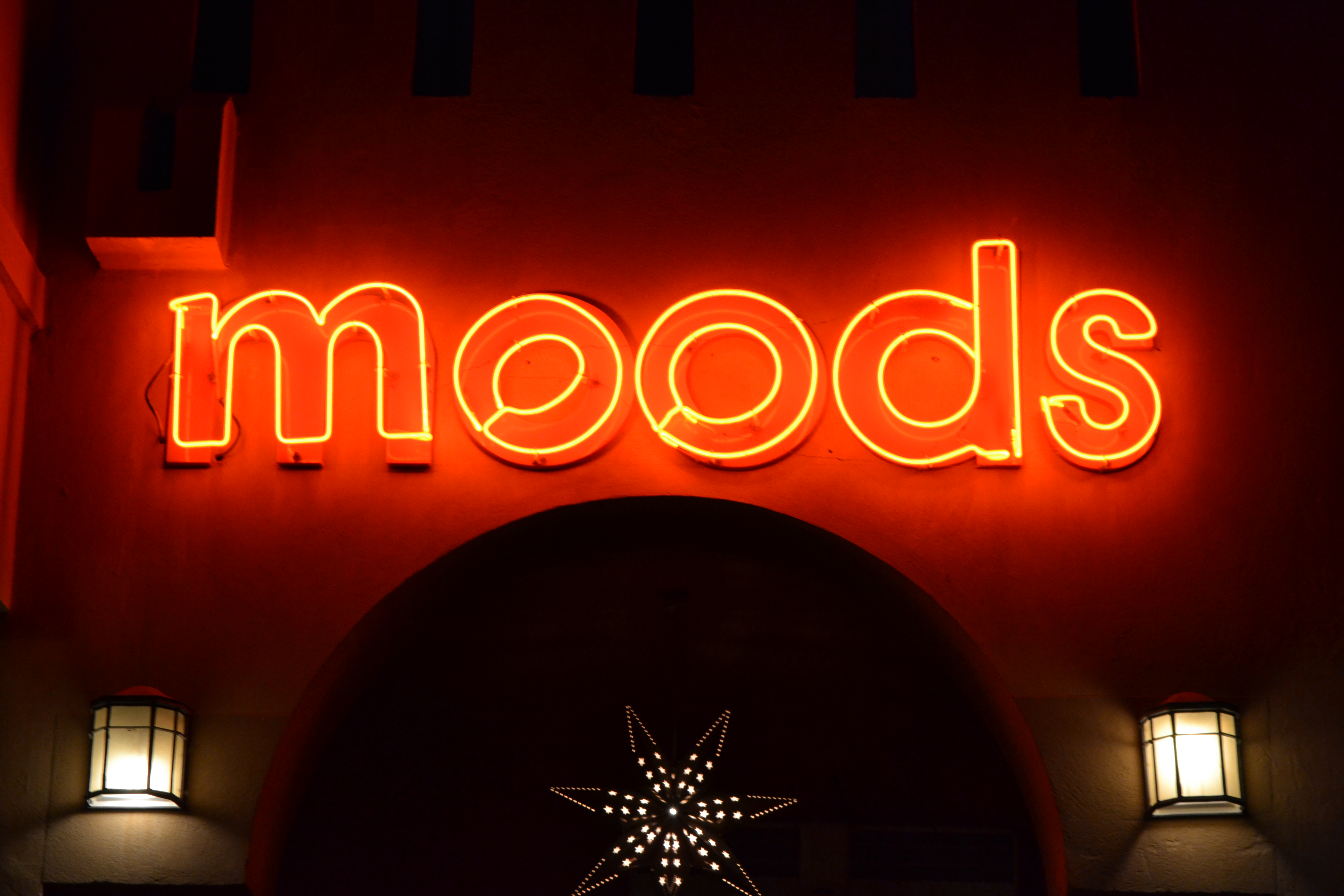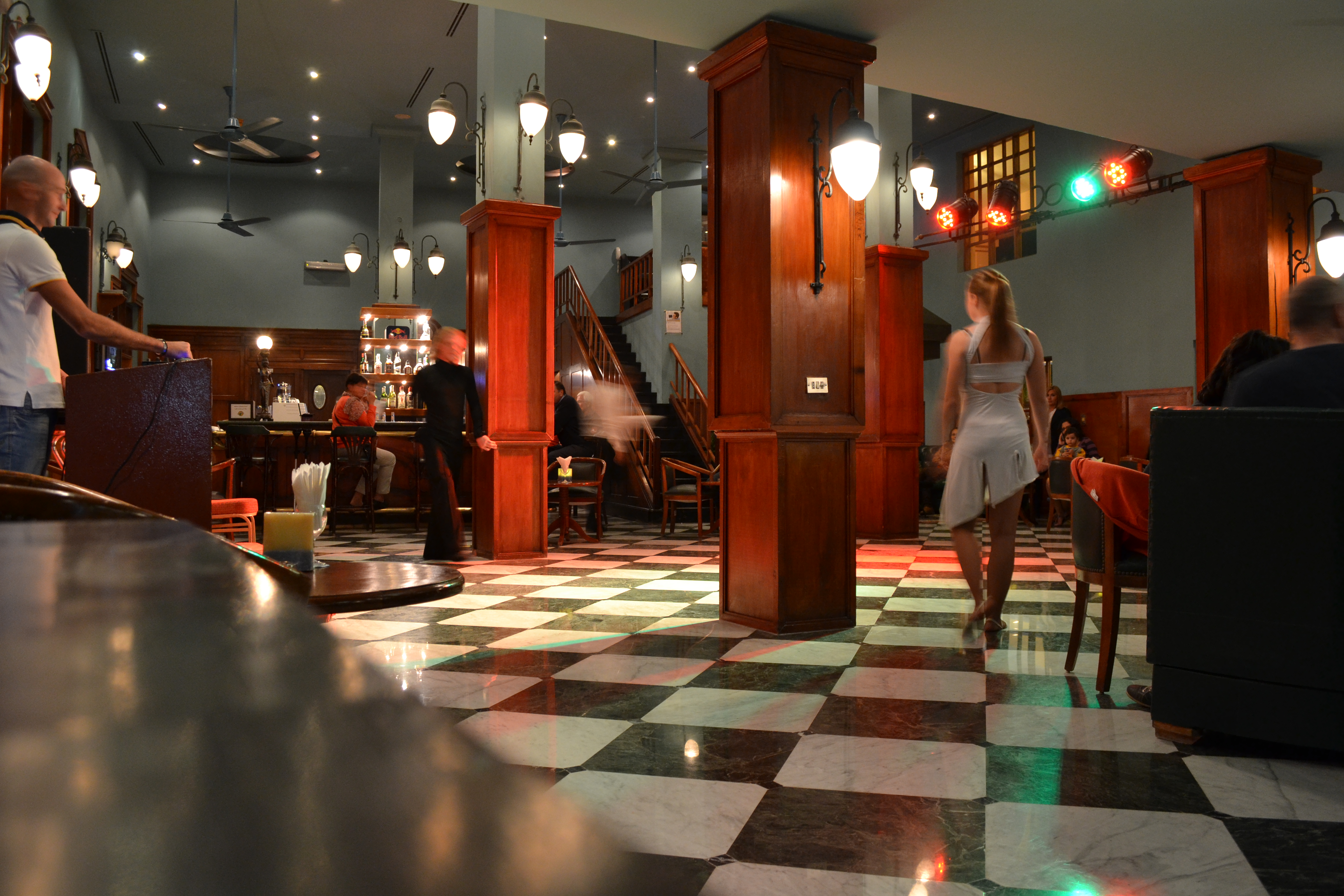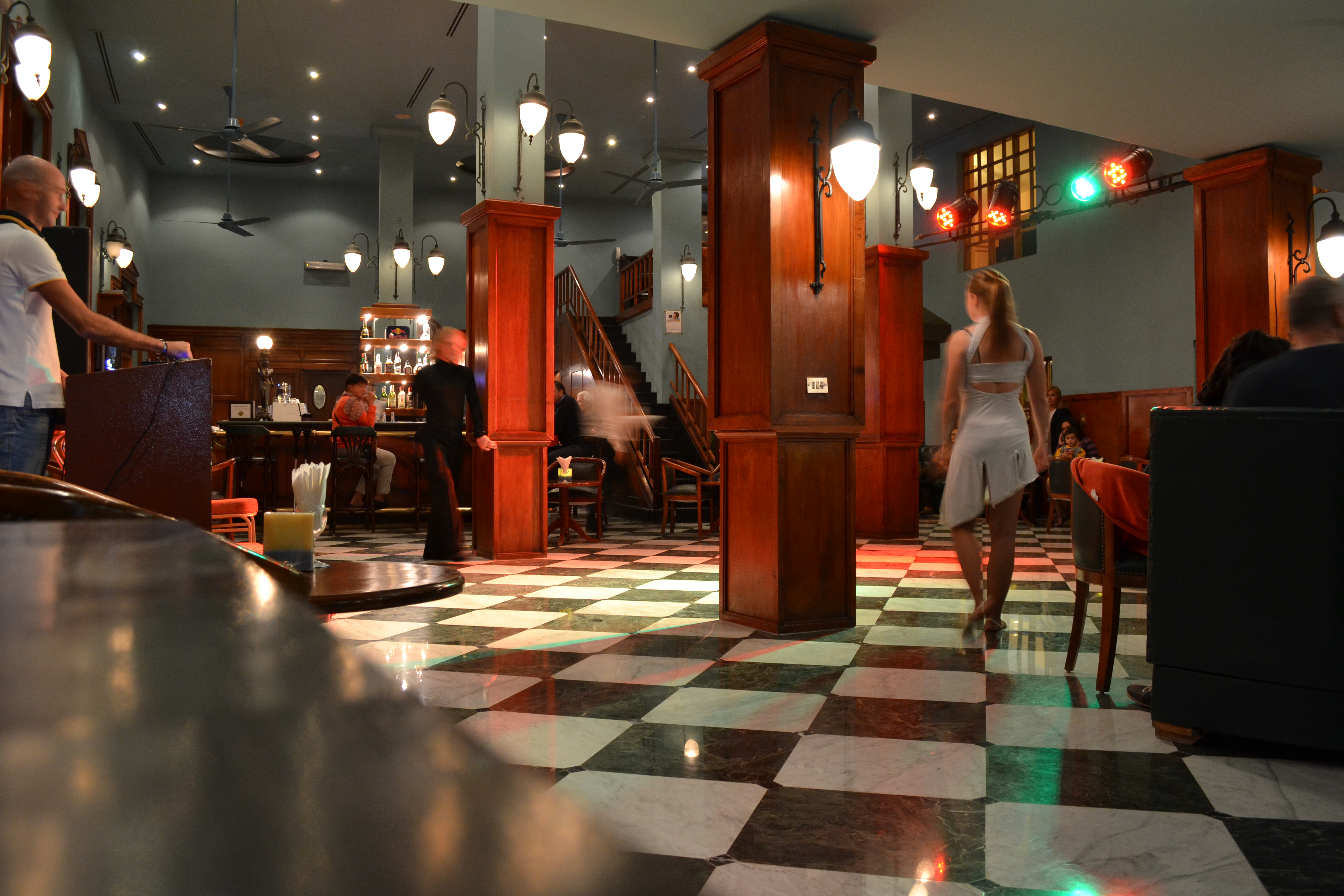 Still, despite El-Gouna's nightlife not living up to its daylight wonders, the town is a jewel along the Red Sea. For travellers looking for a truly comfortable, timeless, and fun destination then El-Gouna should be on top of your list.
For more information on El-Gouna, visit http://www.elgouna.com/. For information on the Sheraton Miramar resort, visit http://www.sheratonmiramarresort.com/.

---
Subscribe to our newsletter
---