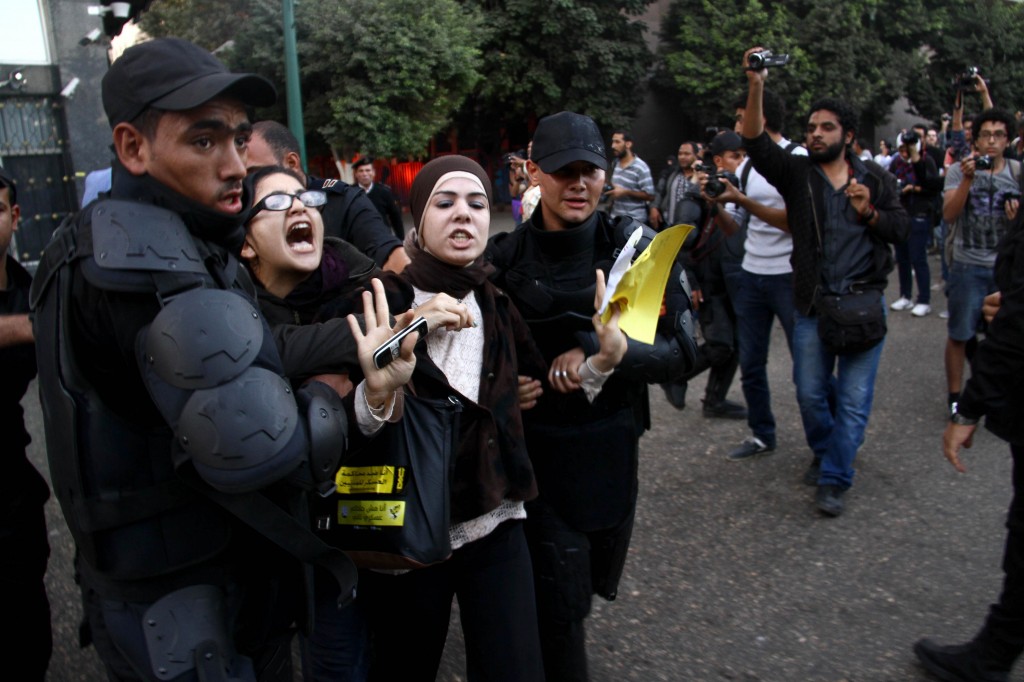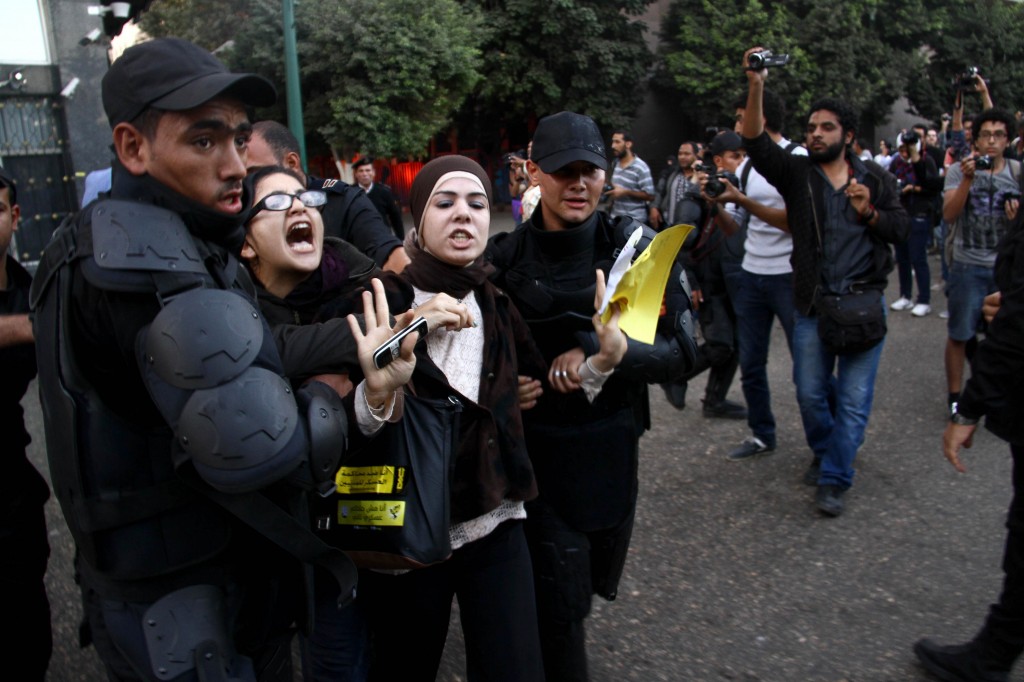 At least 41,000 Egyptians have been arrested since the ouster of Islamist President Mohammed Morsi in July 2013 said the Egyptian Centre for Economic and Social Rights (ECESR).
ECESR's statistical arm, Wiki Thawra, released the latest figures, claiming that 41,163 people have been arrested since July 3 2013 until May 15 2014.
According to Wiki Thawra, which has been tracking the number of those killed and arrested, the majority of the 41,163 people arrested were social, labour or political protesters. Others that were arrested were charged with breaching curfews, committing terror acts or belonging to terrorist organizations and involvement in sectarianism.
At least 36,478 were arrested during "political events," reported Wiki Thawra. 1,714 were accused of committing terror acts and 1,453 were detained for violating curfews. Meanwhile, 415 were arrested for involvement in sectarianism, 142 were arrested during social protests and 87 during labour strikes.
Earlier figures released in March, including those provided by government sources, had indicated that more than 21,000 languished in prison cells across Egypt.
The government's controversial anti-protest law and its ban of the Muslim Brotherhood exponentially increased the number of arrests.
Multiple prominent activists, including Mahienour El-Massry and Alaa Abdel Fattah, have been charged with violating the protest law by protesting without a permit.
Thousands have been killed, including at least 400 members of Egypt's security forces, since the ouster of Morsi in July 2013.
Read the full report in Arabic by clicking here.
---
Subscribe to our newsletter
---