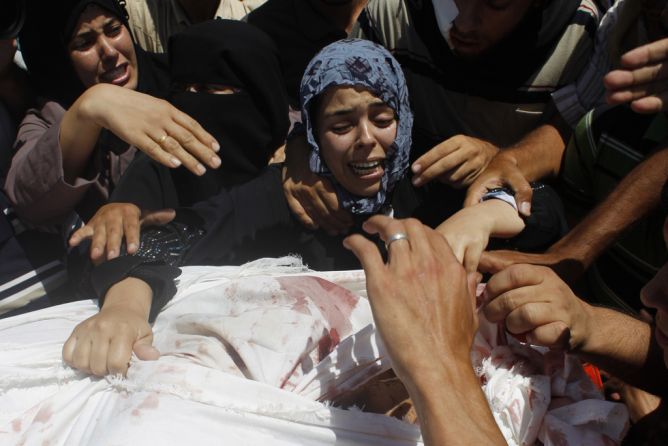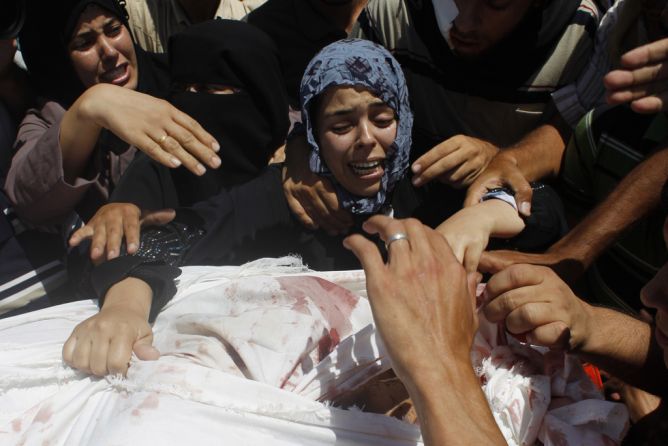 An Israeli volunteer has been killed by a rocket fired from Gaza, marking the first Israeli death since the conflict started.
The death occurred hours after Hamas had rejected a cease-fire proposal.
Israel had accepted the Egyptian proposal for a cease-fire to end the conflict in Gaza that has left at least 192 Palestinians killed.
The plan had been proposed by Egypt's Foreign Ministry on Monday and called for Israel to immediately cease all hostilities on Gaza, whether by land, sea or air.
The initiative also called on all Palestinian factions to stop all hostilities towards Israel, and to cease all firing of rockets and the targeting of Israeli civilians.
Hamas' armed wing has, however, rejected Egypt's initiative. In a statement, the Ezzedine al-Qassam Brigades declared that the truce was an initiative of "kneeling and submission."
"Our battle with the enemy will intensify," added the group, citing that the plan would amount to a surrender.
Prime Minister Benjamin Netanyahu warned that Israel will expand it's military campaign against Gaza if Hamas refuses the plan proposed by Egypt to cease-fire.
"If Hamas doesn't accept the cease-fire proposal — and that's how it seems at this point in time — Israel will have all the international legitimacy to broaden its military activity [in Gaza] in order to achieve the necessary quiet," Netanyahu said at a news conference with visiting German Foreign Minister Frank-Walter Steinmeier in Tel Aviv.
US President Praises Egypt, Palestinian President welcomes truce
The United States President Barack Obama has meanwhile supported the Egyptian initiative while calling the civilian deaths in Gaza a "tragedy."
"We're going to continue to do everything we can to facilitate a return to the 2012 cease-fire," added President Obama.
Palestinian President Mahmoud Abbas, who leads the Palestinian Authority based in the West Bank, also welcomed the Egyptian initiative and called for an immediate cease-fire.
---
Subscribe to our newsletter
---