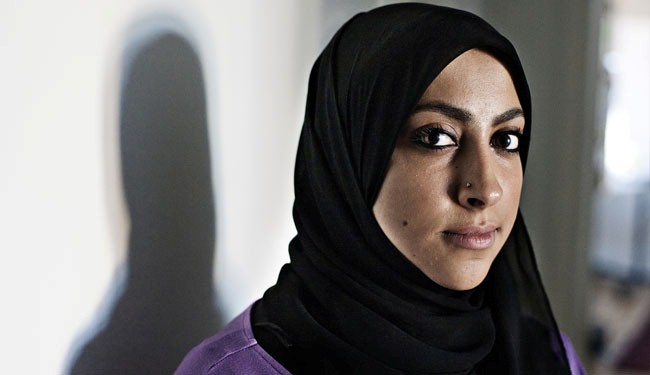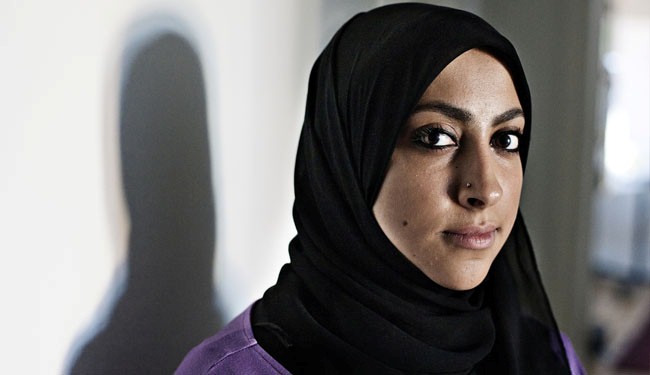 Perhaps the most touching tributes to Bahraini human rights activist Maryam al Khawaja, who was arrested last week, are on the #maryammatterstome twitter hashtag.
People from various parts of the world pay tribute to her courageous human rights advocacy but also recognize her easy approachability, her basic niceness. @Coexistor  says "#maryammatterstome bc at HRF NY film screening & talk, she inspired a group of young students to commit to something greater than themselves", and @TaraAOGrady says "#MaryamMattersToMe because the first time I met her she came to see me in hospital when Id anaphylactic shock in Peru! Friends ever since!"
I know what they mean – I went to Cairo with Maryam in May 2012 to meet with a range of people, human rights activists and others. She's great company and wonderfully impressive. Since early 2011 she's been based outside of Bahrain after she left to advocate internationally against the regime's crackdown.
The Bahrain uprising began on February 14, 2011, a couple of weeks after the Egyptian mass protests. At that time Bahrainis took to their version of Tahrir Square – the Pearl Roundabout – to peacefully call for democratic reform.
In the days, weeks, and months that followed, police opened fire and killed peaceful demonstrators, and then rounded up, tortured and convicted leading peaceful dissidents, including Maryam's father Abdulhadi al Khawaja. He's now serving a life sentence for speaking out against the Bahraini ruling family. When he began a hunger strike the week before last, Maryam told me she wanted to try and see him.
As Maryam landed in Bahrain during the early hours of August 30, she was arrested by Bahraini authorities. She has been charged with assaulting police officers when they confiscated her phone – a charge she denies. Other charges have been mentioned but not officially lodged yet, and her initial seven-day detention has now been extended until September 16.
The reaction to the arrest of one of the best-known and most loved young Arab human rights activists has been predictably strong. From Cairo to Copenhagen to Canberra and cities across the globe there have been demands for her release.
In Cairo, I heard Maryam explain persuasively that Bahrain's uprising was not about sectarianism – that although Shias were the majority of the country ruled by a Sunni elite, ordinary Sunnis were also victims of the ruling family's repression, that one of the leading dissidents in jail with her father was (and is) Ebrahim Sharif, a Sunni and the leader of a political opposition group.
She spoke too about the inspiration that Bahrainis had  experienced in early 2011 from Tunisia and Egypt, and how the struggles were not separate but were a common push from the people to end dictatorships across the region. A few months after our trip she was denied entry to Egypt "for security reasons" and turned away at Cairo airport.
She's started her second week in jail now, and it's hard to predict what the authorities will do with her – if they keep her jailed they risk a continuing international outcry just as they try to put on a good face at the UN Human Rights Council meeting this month. If they release her they know she will go back to Washington, London, Geneva and elsewhere and will continue exposing their abuses to an international audience. The authorities have put themselves in a no-win situation.
"I'm not surprised at the sort of things people have been saying on twitter," said Erin Kilbride, who orginated the #maryammatterstome tag. "You meet her and you don't forget her. Arresting her might be the biggest PR mistake the Bahrain regime has made for years".
---
Subscribe to our newsletter
---