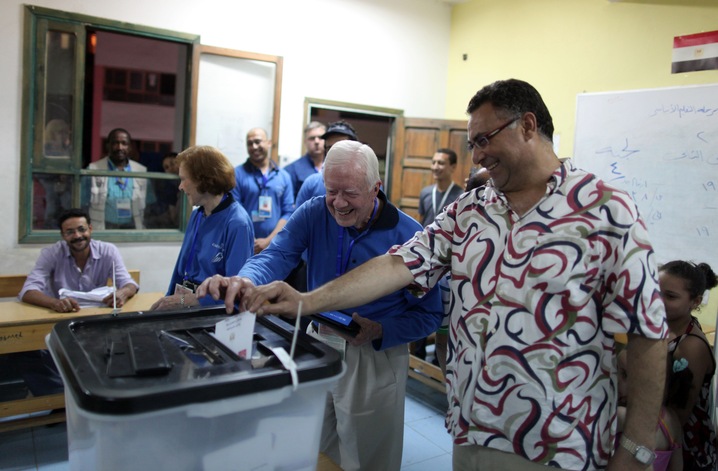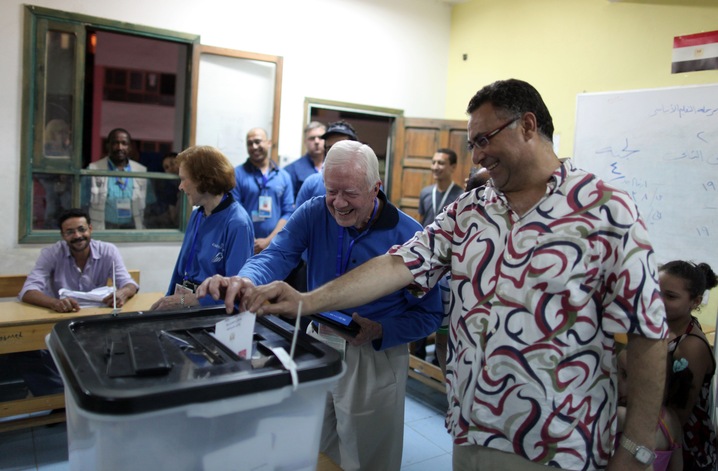 Egypt's Foreign Ministry was "surprised" at democracy watchdog Carter Center's decision to close its office in Egypt over claims of deepening polarization and narrowing political space, the ministry said in a statement on Thursday.
The Carter Center has been working in Egypt since May 2011 "to witness parliamentary and presidential elections, as well as follow political and electoral developments as the country transitions post-revolution."
In a press release on Wednesday, the center announced shutting down its Egypt office after assessing that the political environment "is deeply polarized and that political space has narrowed for Egyptian political parties, civil society, and the media."
The ministry described the decision as contradicting with earlier correspondence by the center thanking the Egyptian authorities for facilitating its mission in the past three years. The justifications provided for office closure contain "incorrect supposition and subjective evaluation", the ministry added.
The foreign ministry also criticised the center's "allegations" of clamping down on activities of civil society and political parties before the elections, adding that the Carter Center had notified the ministry of its decision in August, citing work logistics and redirecting resources as reasons behind its departure.
The center also announced it won't observe the upcoming parliamentary elections, expected to be held by the end of the current year.
"In the current context, it is unclear whether the Center and other international observation organizations would now be required to register as NGOs in order to conduct operations. Likewise, it is not clear whether electoral authorities would accredit the Center and ensure meaningful access to observe the upcoming elections. In light of these uncertainties, and in the political context of narrowed space and polarization, the Center has decided to close its office and end operations in Egypt."
Carter Center had observed six electoral processes in Egypt, with the 2014 presidential elections being the most recent.
Meanwhile, the ministry said the center was "anticipating events", in reference to remarks about registration of other international observation organisations for the upcoming parliamentary elections, adding that it raises doubts about the "true orientation, motives, and objectives of the center, which are disturbed by the climate of stability to which Egypt is progressively heading.. despite acts of violence and terrorism happening in the country."
---
Subscribe to our newsletter
---