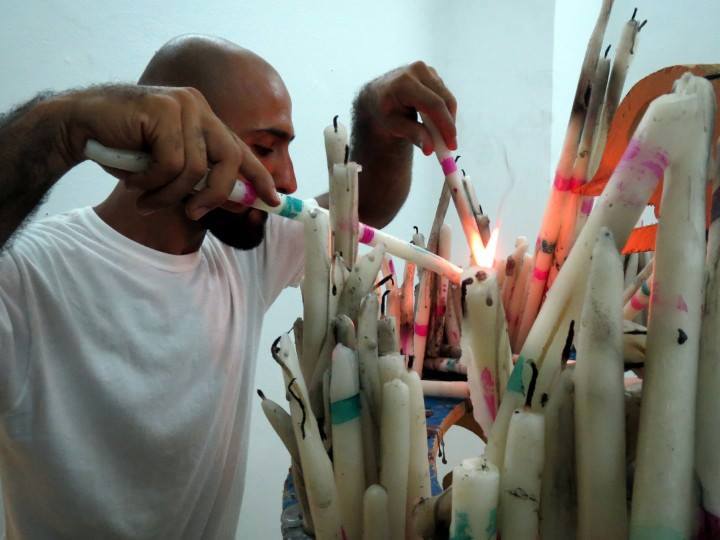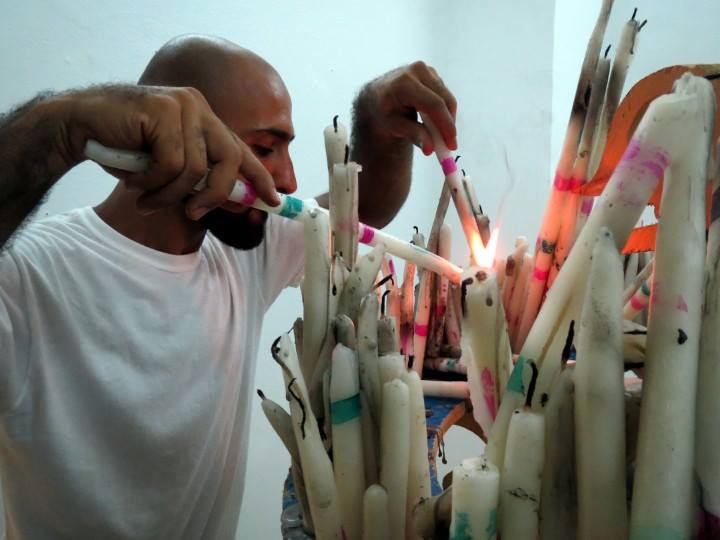 If you have been to Artellewa, you know it is an interesting independent art space and cultural center in the Ard El Lewa area. It is small but welcoming, and has a deep connection with the residents of the neighborhood it is located in.
Now the thing about interesting places is that they attract interesting people. One of them is Ibrahim Ahmed, a mixed media artist who flew in from the United States and was a resident artist at Artellewa in May and July 2014.
Ahmed is what they call a third culture kid. His roots lie in Egypt, but he was born in Kuwait, and raised in the Kingdom of Bahrain before immigrating to Freehold, New Jersey. He doesn't regret it: "The beautiful thing about being displaced, is that I'm constantly observing. It's the perfect experience to be an artist. I'm not tied to anything. I'm in between the cracks."
Although officially educated to be a writer, his passion for art was stimulated at home through his older brother, who studied art at Mason Gross School of the Arts.
"That's how I sort of learned painting. By observing my brother, although he didn't like me watching, so I had to hide while watching," the artist reminisces.
He developed his art through trial and error, and, most importantly, by engaging with other artists and reading. You could say his mind works like a sponge, which after absorbing spits out a lot of information. Then, on wood, it is time to execute the work.
"It's very similar to writing," explains Ahmed, "you just write it all out and edit it until you have a cohesive essay, paragraph, or sentence."
Showcased for the first time in 2005, his works have continued to develop: "There's a dialogue between the things I read and the things I do. It is more tangible than it used to be."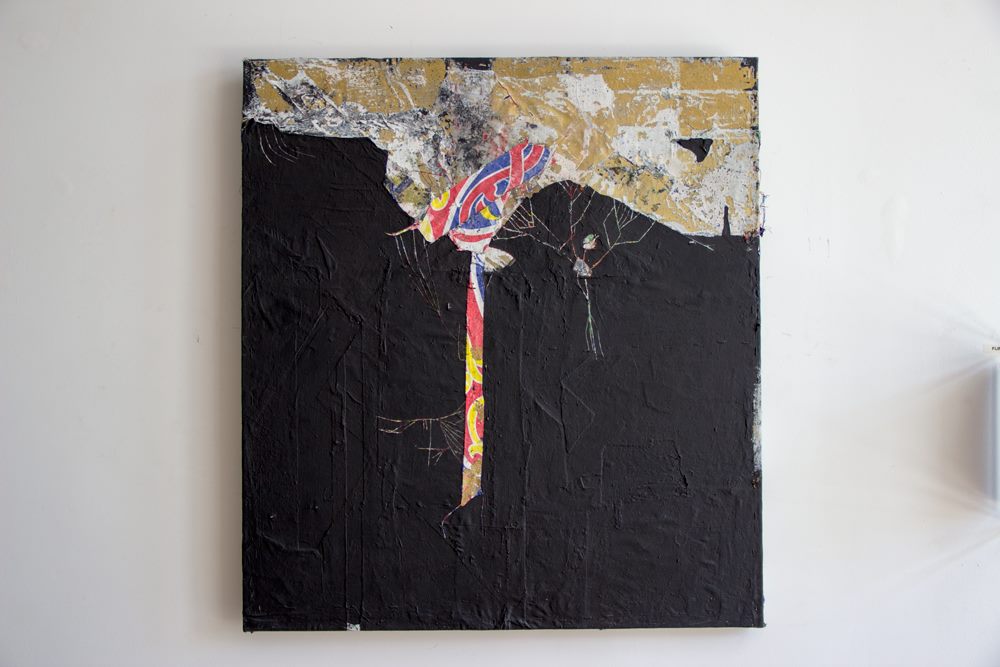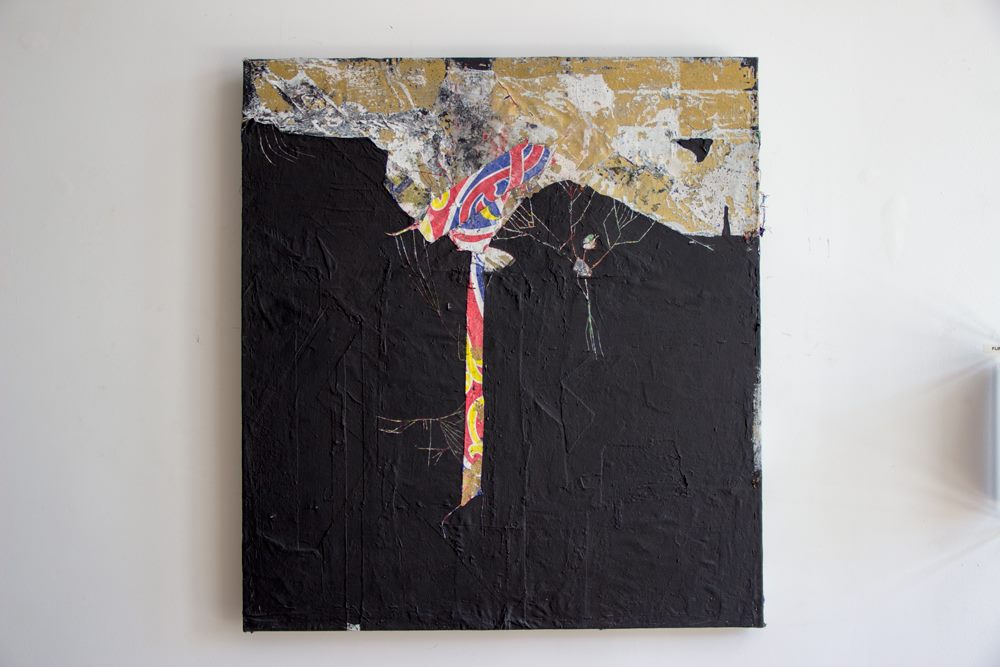 The literature he reads pushed him to travel in 2014: "Since I had a little bit of financial freedom – it made a difference in what I could focus on – I decided to take six months off to travel throughout the Mediterranean region. It's one thing to read about socio-political shifts in Africa and the Middle East, but it's another thing to see it live and speak to it. It's about bringing what I've read to a three dimensional experience, to something real that touches your senses."
Eventually this time-off turned into a residency at Artellewa, and the possibility of launching a few cultural exchange projects, which will focus on creating dialogue and exchange between local artists and international artists.
The idea behind it makes sense: "It's very hard for artists, men in particular, to travel out of Egypt due to unbalanced political power constructs, which perpetuate fear of Arabs and North Africans. So I really want artists to come out to Egypt and to engage instead of coming to Egypt, exploring and leaving without exchanging an idea or cultural gesture."
Books by Edward Said, Frantz Fanon, Audre Lorde and Chinua Achebe form the foundation of what he digests to his artwork. Through that, Ahmed likes spectators to get to these works of literature on their own terms by titling his pieces after the books he has read.
Post-colonialism and the shaping of identity in colonies are some of the main topics he is dealing with in his pieces.
"I wasn't intrigued by the books we had to read in high school in the US, like 'The Great Gatsby'. Great works, but they just didn't speak to me," says Ahmed.
"I was coming from the Middle East, and in Bahrain I went to a very international, worldly school. I learned greetings in many languages from a very young age. I had classmates from all over the world. I went from that to a homogeneous suburb in New Jersey, a school of 1500 students, majority of whom were white and a handful of people of colour. It was a culture shock. It was 1997 and people were still asking: do you guys have camels? Do you have TV? How does The Great Gatsby speak to that experience?"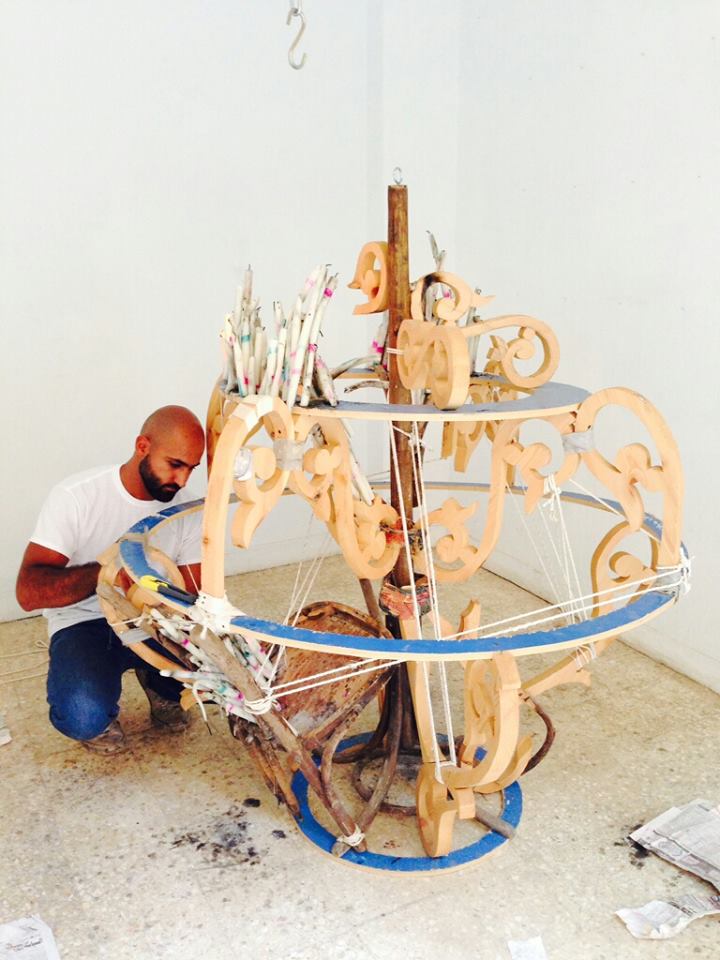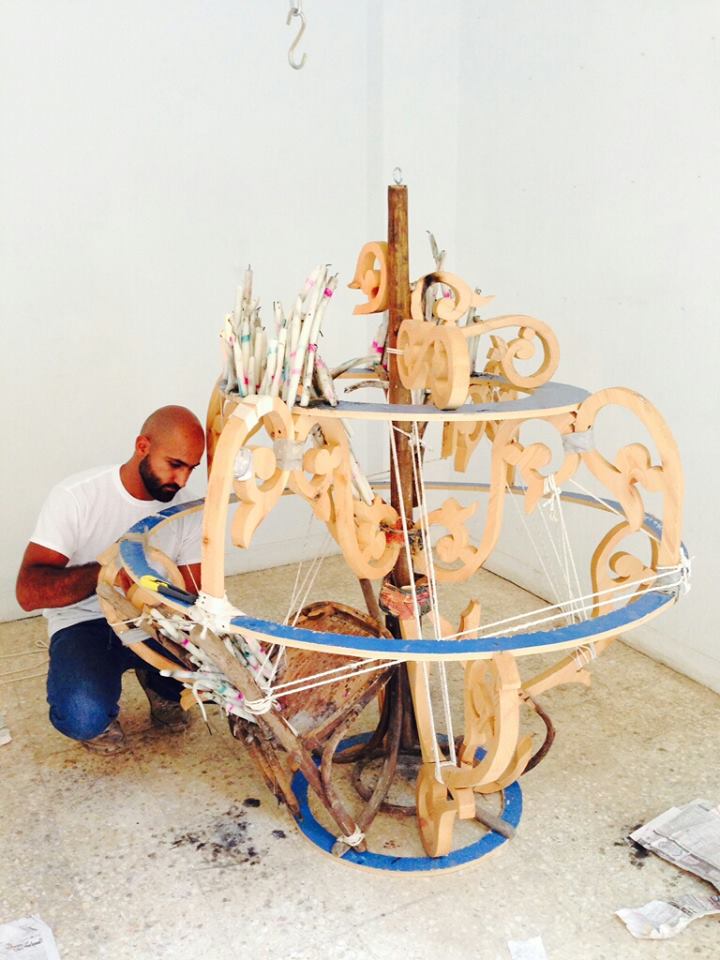 With his latest installation, 'The Beautyful Ones Are Not Yet Born', Ahmed tries to expose people to power and the attractiveness it has.
"Enough is enough. When are we going to start to put away that imagery of the 'savage' and the 'other'?" asks Ahmed rhetorically.
"Using these binary ideas of 'us' and 'them' freezes people and dehumanizes them. You don't allow people to be fluid and evolve. Human identity is fluid and is about evolving. There are so many roles we play and we are constantly switching paths and masks."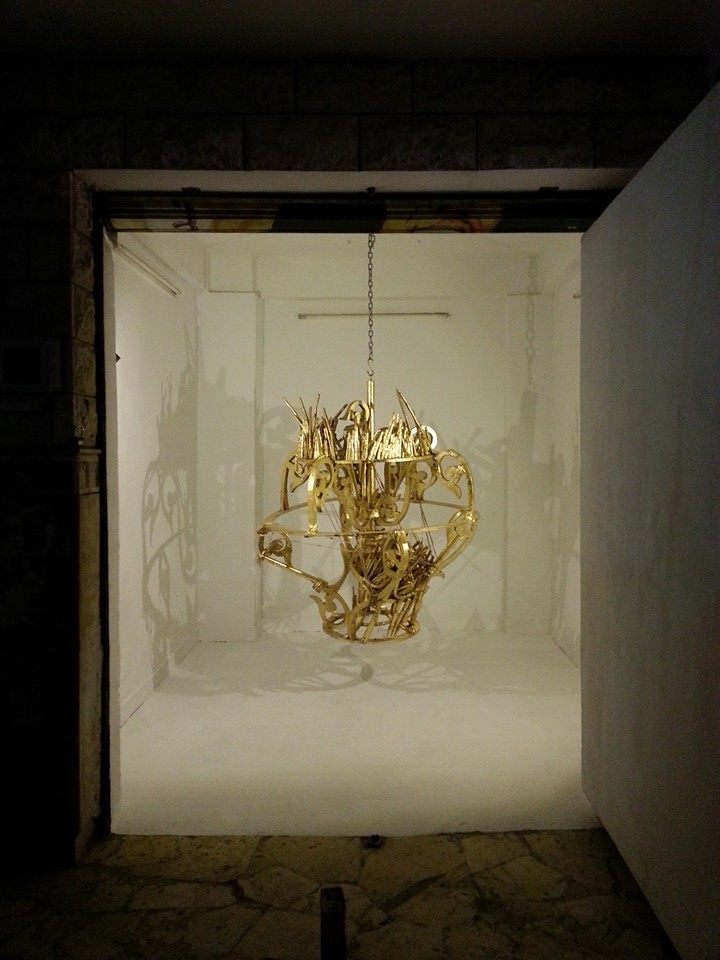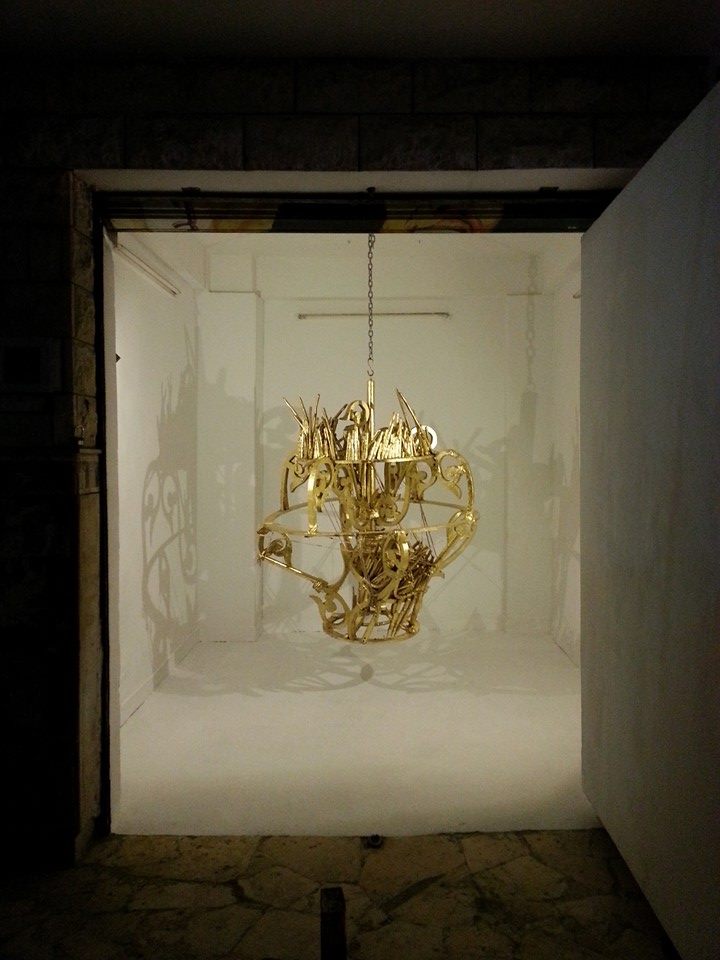 The mixed media artist is currently working on a new series of artworks, inspired by decayed walls that have been painted over and over again, and by images of peeling billboards in Egypt, New York and New Jersey. Although the initial concept stems from works he created in the US, different colour pallets and adjusted techniques will reflect the new surroundings that vary from his working environment in the USA.
"In New York, the art world is saturated. Some may say it's a big pond: either you are going to be a big fish or a small fish," explains Ahmed on the difference of being an artist in these two locations.
"Here in Egypt it's not as saturated, so there's potential to do anything, and that is more important to me as an artist. The possibilities are infinite. In New York, the main institutions are driven by market and commerce. That's fine, but it sometimes seems like the driving force. If a gallery there is going to sell your work, you better have your master's degree, and a brand of work. I'm not dismissing the way things run in a specific art scene in New York, but to me this filter has become formulated. I don't necessarily function that way."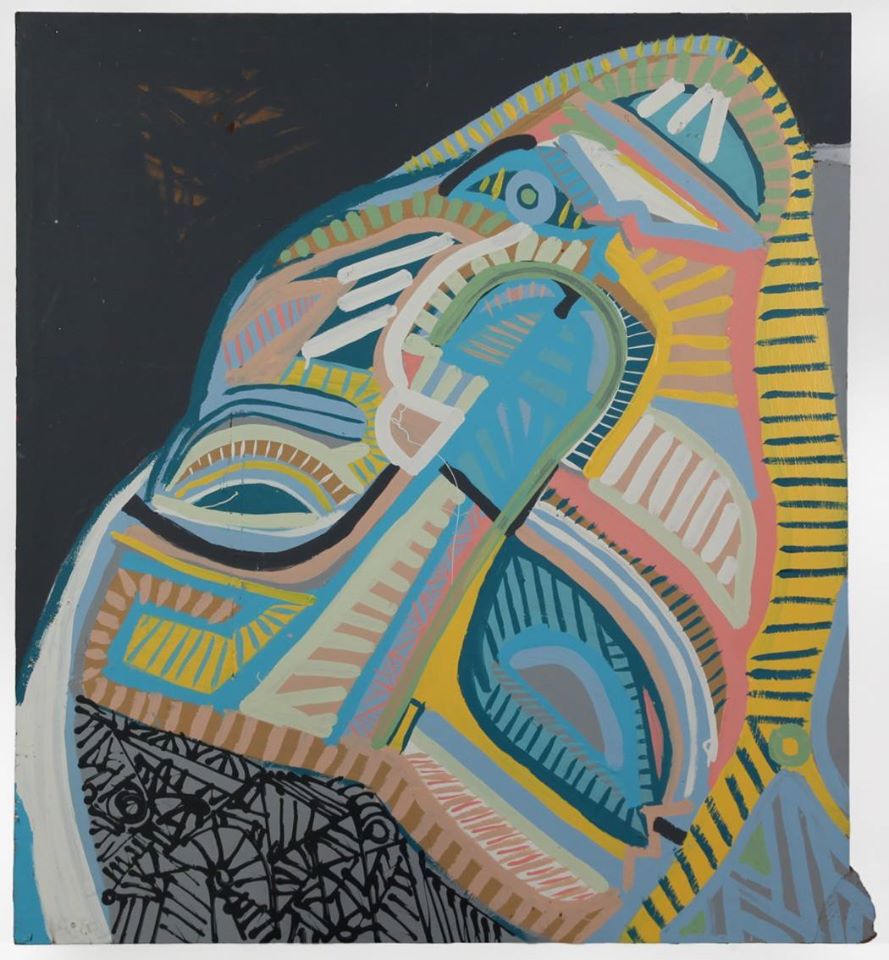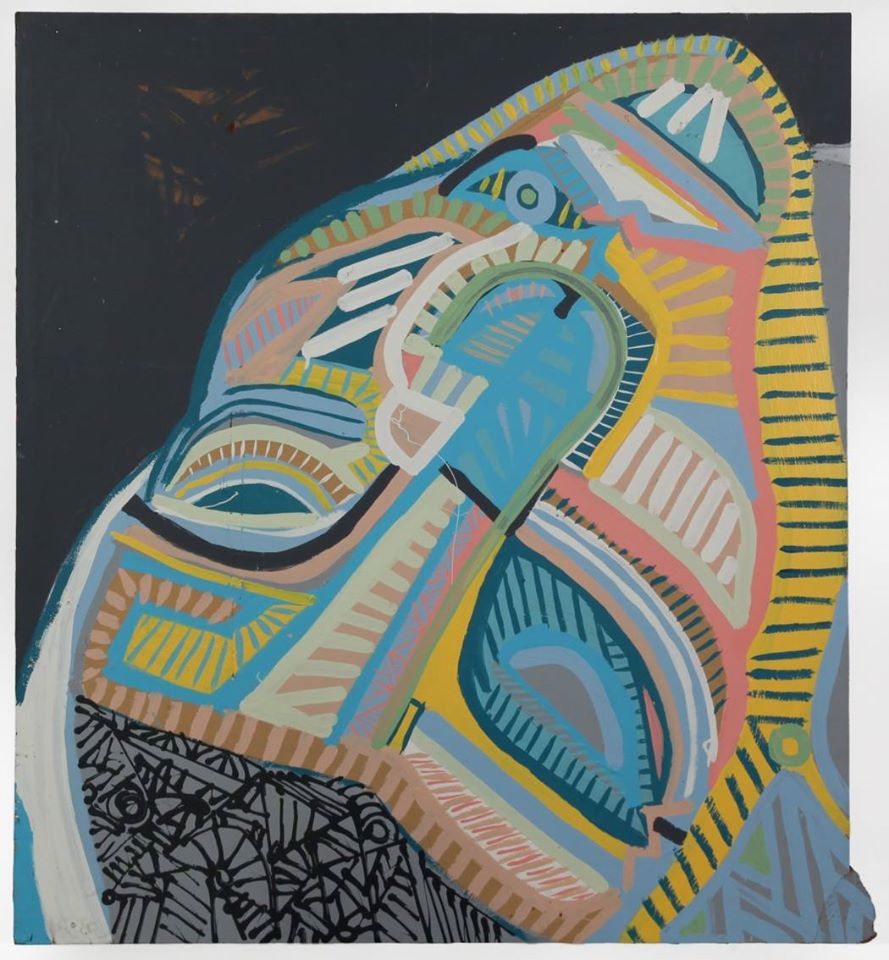 According to the artist, art has become a profession in NYC, and a lot of people are applying for the job.
For more information about what Ibrahim Ahmed is working on, you can check his Facebook page. Artellewa's website is also worth a look.
Egyptian Streets exclusive – the top 3 of artists who inspire Ibrahim Ahmed:
                Mark Bradford
                El Anatsui
                Shoshanna Weinberger
---
Subscribe to our newsletter
---