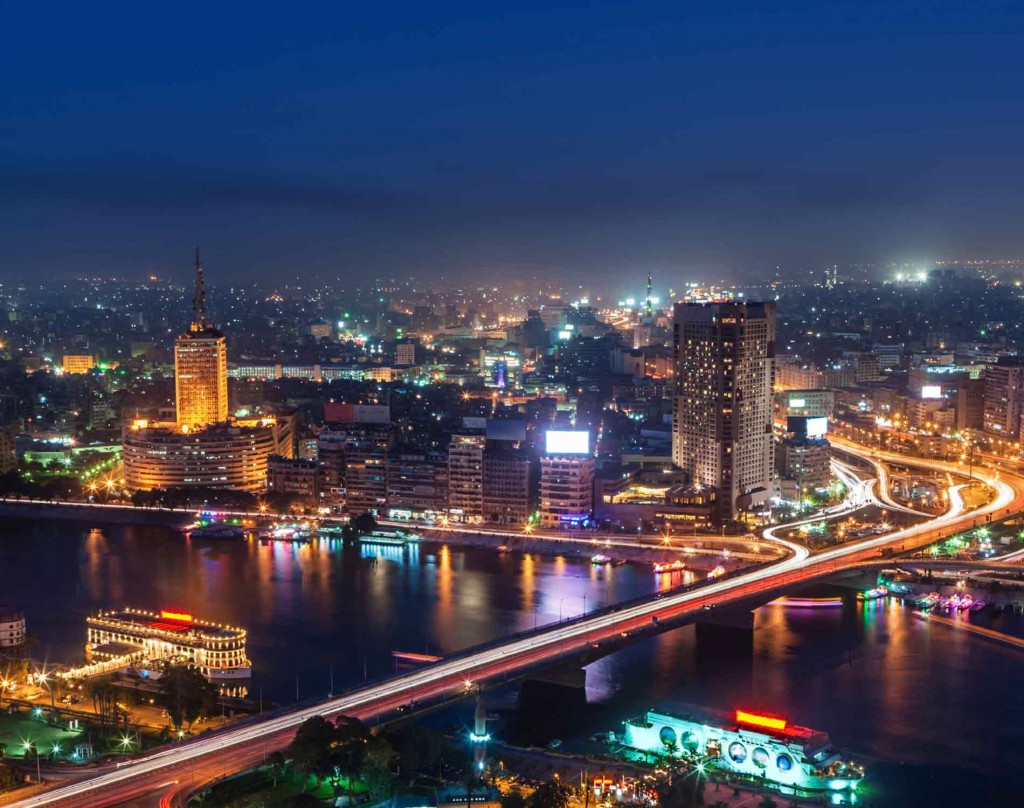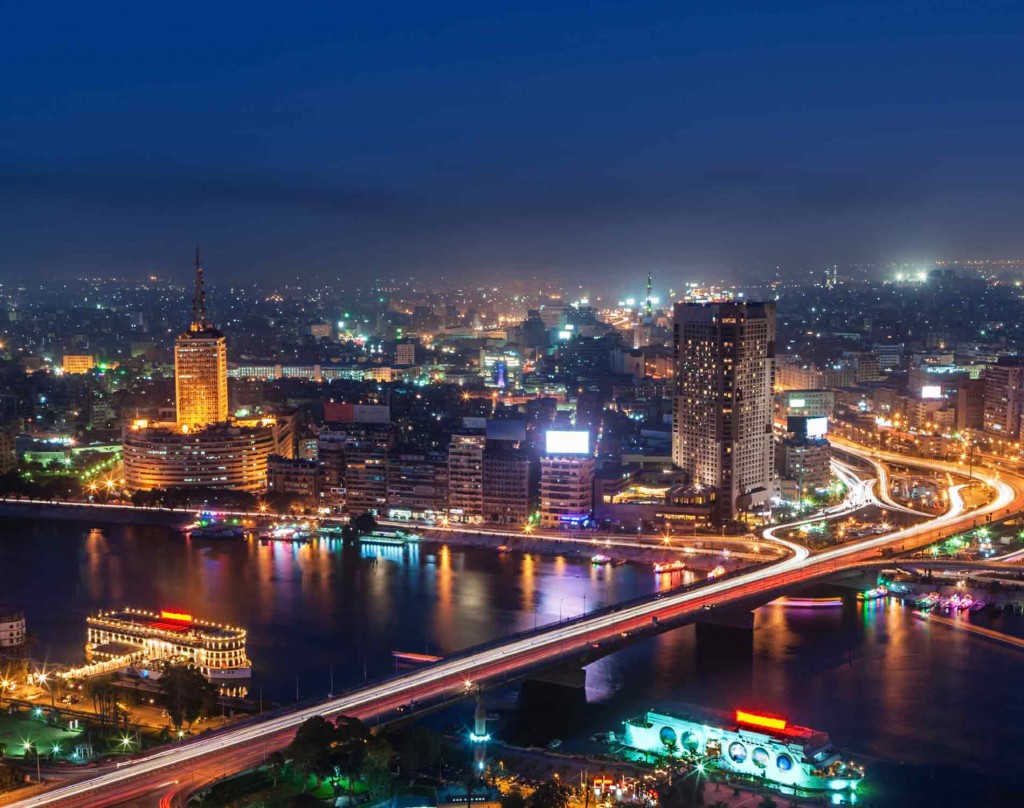 By Tanya El Kashef, Community Times
Eating at a restaurant certainly doesn't have to be a luxurious event, however, it should aim to be a satisfying and considerably nourishing one; if you're lucky, the experience may prove to be a little bit educational as well.
Setting out to discover exciting meals that come in unlikely packages, our hunt turned an impressive collection of unassuming eateries that deliver tasty, and more importantly, truly authentic meals.  Unlike many upscale restaurants that are filled with fusion and mixed menus, the following locations offer nothing but genuinely cooked meals, designed to leave your belly full, nourished, and (hopefully) content.
Desoke
Cuisine: Egyptian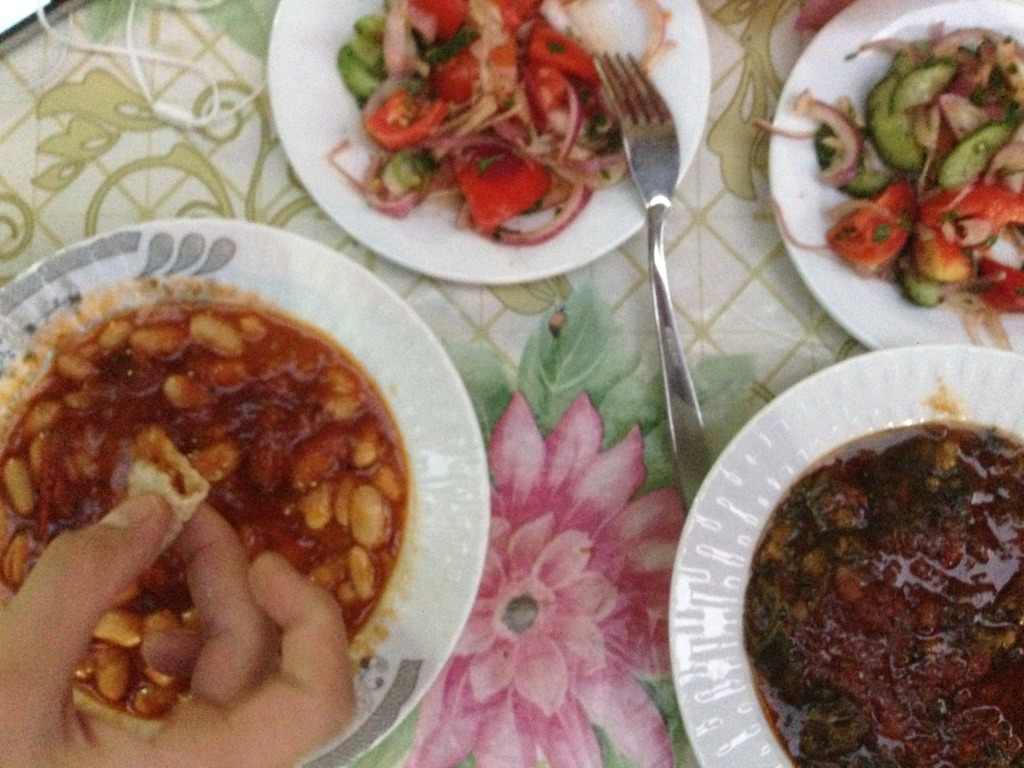 Desoke, which would be more correctly spelled, Desouky, can be found tucked away in a small alley between 26th of July and Sayed El Bakry Streets in Zamalek.  Relatively inconspicuous, the restaurant is essentially made up of a kitchen that's embedded in a wall and a few tables set up on the pavement across from it.
Laid out with simple yet pleasant flowered plastic tablecloths, the tables are laid with neatly placed water glasses and dice-shaped salt and pepper shakers, tingeing the otherwise colorless atmosphere with unexpected quaintness.  Following recipes that have been passed down over generations, the Egyptian menu offers staples such as rice, molokheya, beans in sauce, roasted chicken and salads, which all turned out to be deliciously wholesome; the rice in particular was incredibly tasty.
Verdict: Flavorsome, filling, easy-going Egyptian food.
Rating: 4.5/5
Ghenghis Khan
Cuisine: Chinese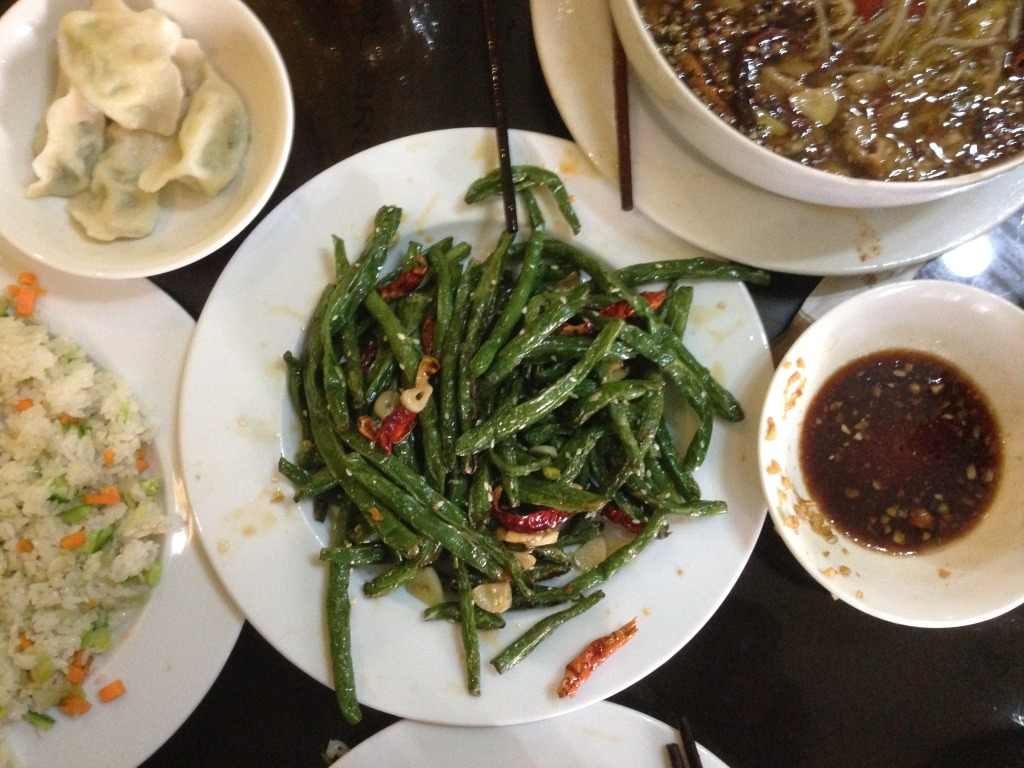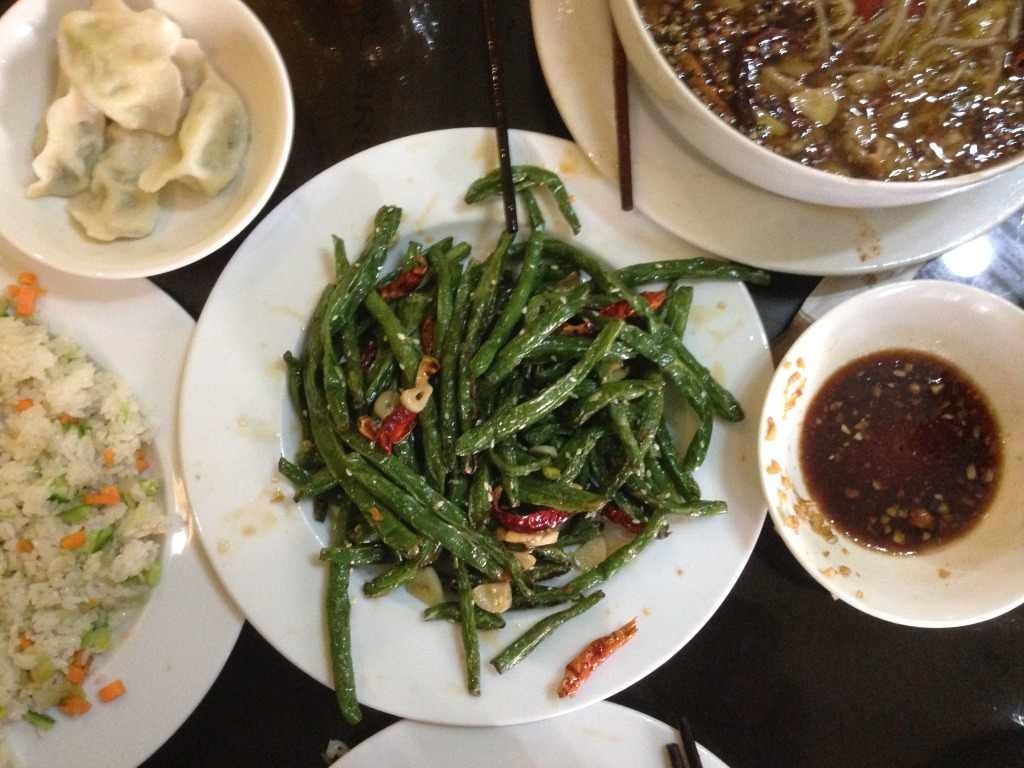 On road 233 in Maadi there seem to be quite a few Chinese and Asian eateries available, however the one with the most impressive reputation would have to be Ghenghis Khan, found towards the southern end of the street.  Owned and run by Chinese nationals, the restaurant makes no attempt to impress its patrons, and perhaps it doesn't need to.
A long menu with all the typical Chinese dishes may prove overwhelming, so asking for a recommendation could be helpful – in this case, the recommendation was the Shaolin beef, which was served in a large bowl, swimming in a sauce of spices and chilli peppers.  The management speak no English and barely any Arabic so sign language is important in facilitating the meal.  The portions are quite large, so if there was ever a time to share, then this is one of them.
Verdict: Authentic, no fuss Chinese food served at a fair price.
Rating: 3.5/5
Al Shebani
Cuisine: Yemeni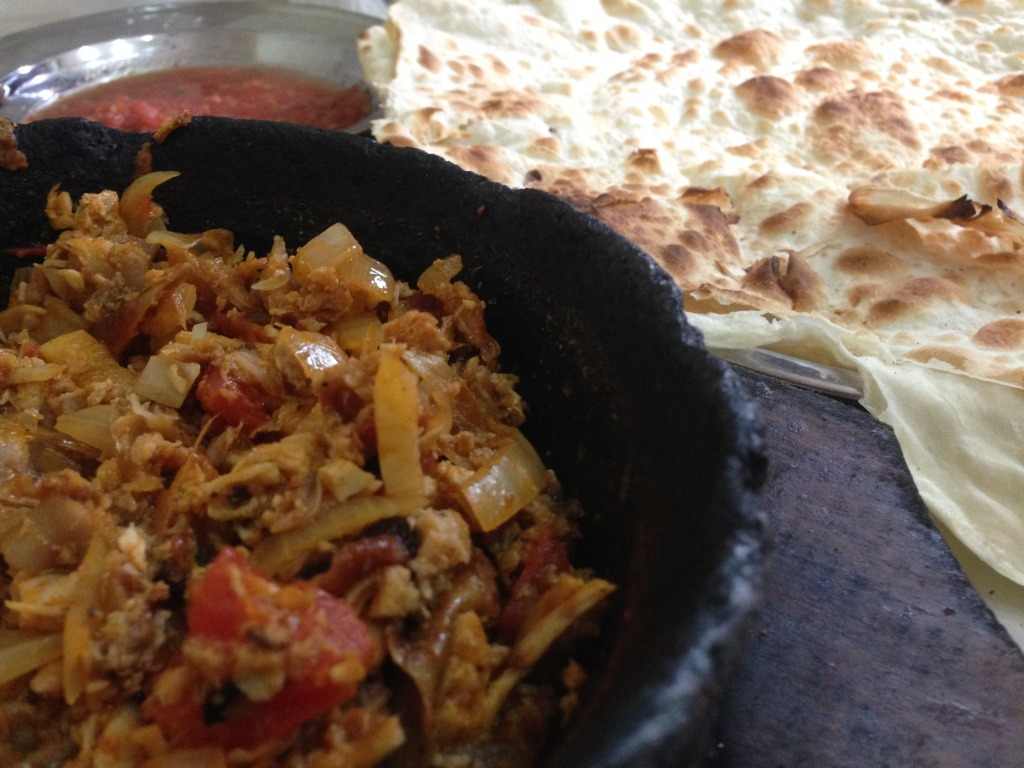 Located on Dokki Street, Al Shebani serves authentic Yemeni food in a rather strange setting.  Far from visually pleasing, the restaurant is small, with tables lined up on either side of its walls – where each one is questionably hidden behind a curtain.  Similar to Saudi Arabian cuisine, the menu includes bean, meat and chicken dishes, which come served in a piping hot pottery dish, begging to cool down before being eaten.
While the cooking technique and its bubbling cauldron-like presentation was relatively exciting to observe and partake in, the food itself seemed to suffer slightly from being over cooked, and simply being served too hot.  However, the huge piece of flat bread that is used to scoop up the meal was wonderful and served fresh, warm and crispy.
The talkative manager stood and told stories throughout most of the meal, and it turns out, the eerily empty and quiet restaurant next door belongs to an ex-partner who separated once the relationship turned sour.
Verdict: Interesting display of food and plating but the food itself was not that impressive.
Rating: 2.5/5
Gaya
Cuisine: Korean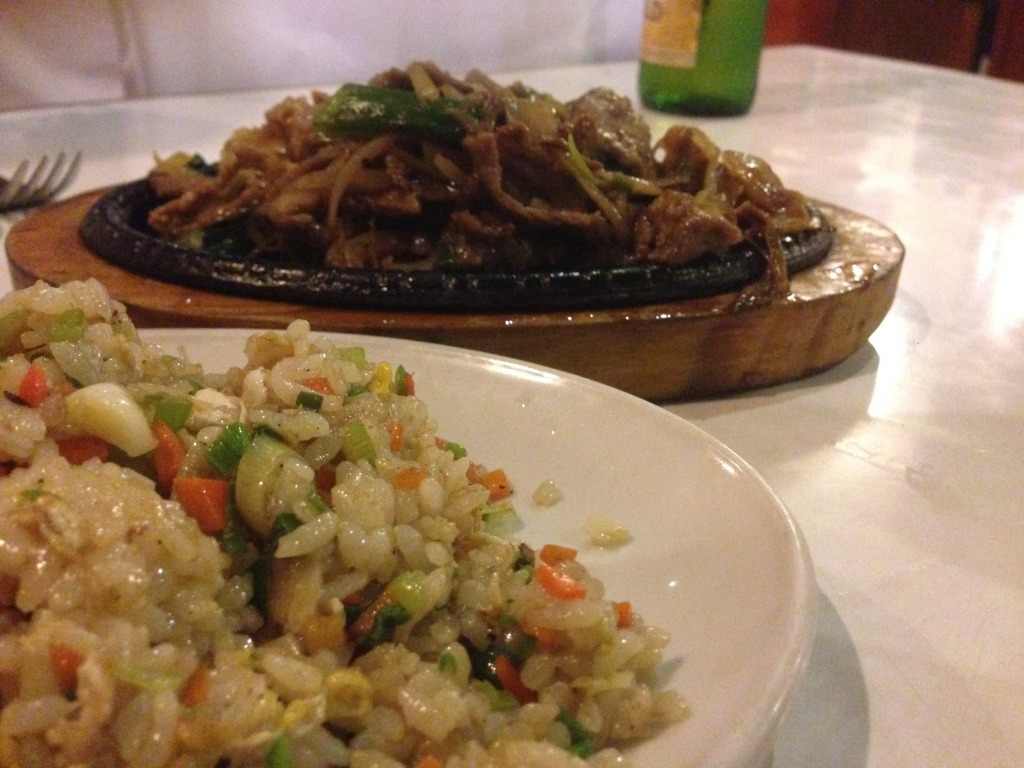 Found at the top of a few stairs on Road 218 in Maadi, Gaya comes in a considerably neat package with squeaky clean tables and a simplistic, spacious interior, albeit a rather bland one.  Owned and run by Korean nationals, the restaurant attracts many expats and the menu it offers is expansive and full of variety, including pork.
However, the prices overall are slightly high.  A selection of starter dishes is served before the meal, and these include an array of salads, one of which is the traditional Korean dish, kimchi – which is quite spicy – as well as cucumber, arugula, and eggplant dishes.  The main courses are very reasonably portioned and include pretty standard Asian dishes like noodles, sweet and sour chicken, and stir-fry beef, all of which were very good.  Gaya is also quite known for its tofu dishes.  A definite plus for some patrons would be the availability of beer, which can be the ideal accompaniment to the numerous spicy dishes available to order.
Verdict: Yummy Korean food served in a basic, no fuss setting.
Rating: 4/5
Fasahet Sumaya
Cuisine: Egyptian
Situated in an alleyway off Hoda Shaarawi Street, Downtown, this one woman enterprise serves piping hot meals that may actually put your mother's cooking to shame.  Sumaya's has become something of an iconic eatery since she opened her doors in 2011.  The atmosphere is cosy and avoids feeling cramped despite the fact that the seating is limited to four small tables with cheery turquoise tablecloths.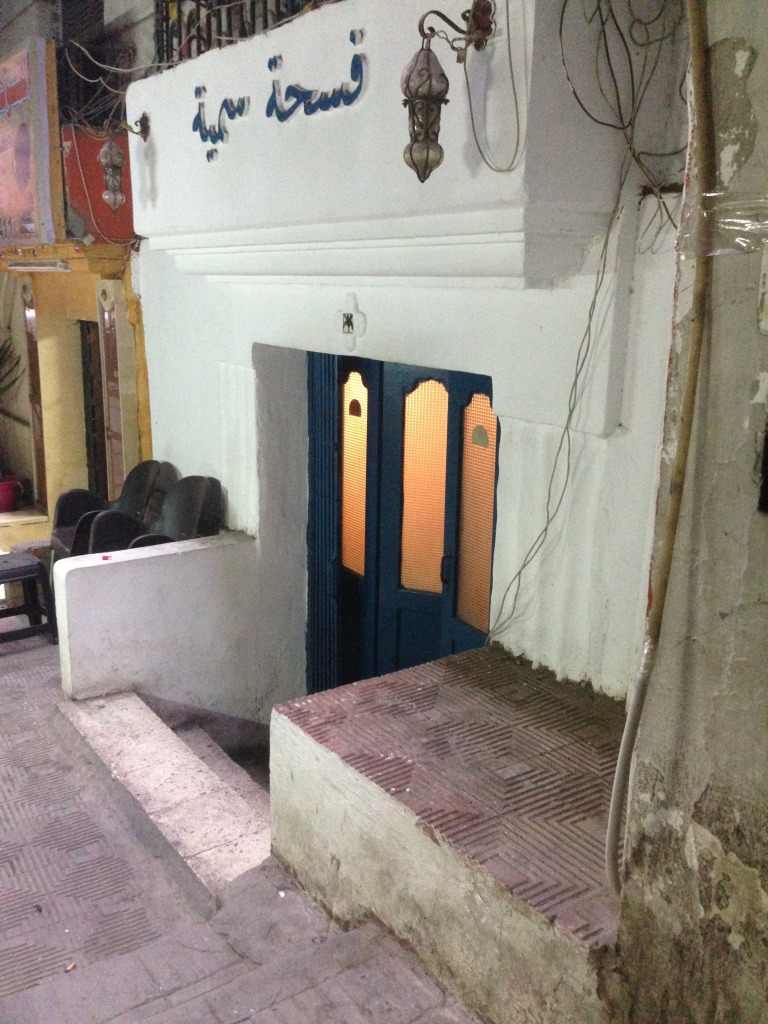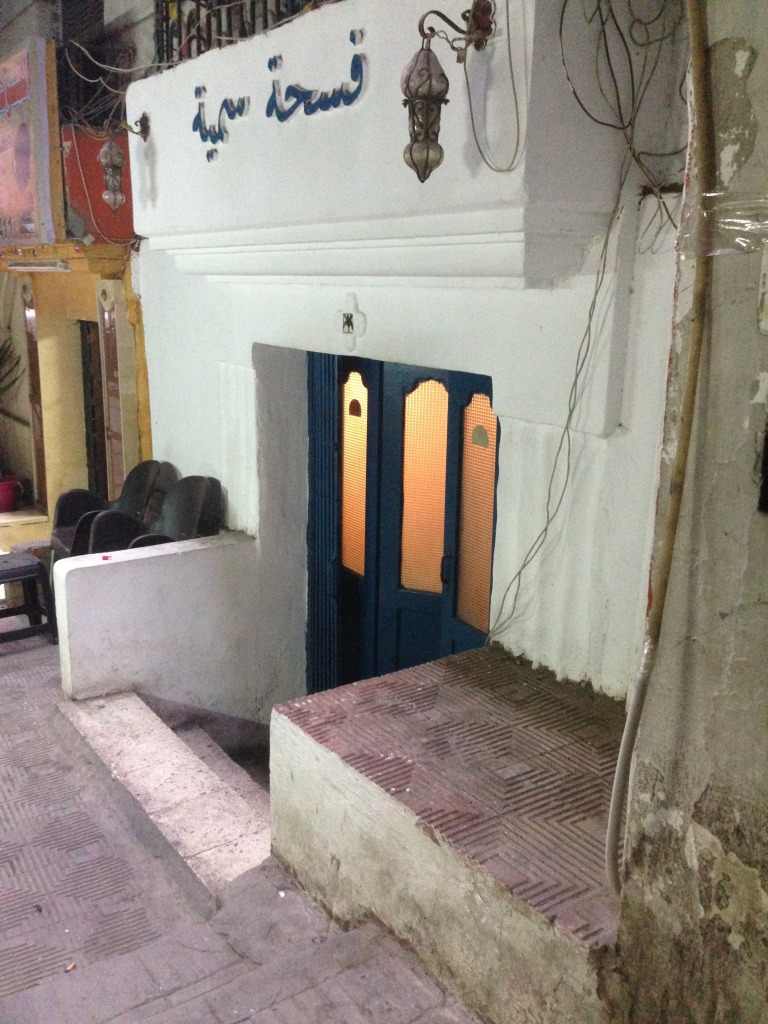 Sumaya's offers a no-frills set-menu every day, with different dishes available depending on the day you go.  The food is served relatively quickly by a lone waitress and by Sumaya herself; the overall impression is one of a charming, family-run business, which on some level, makes the food taste even better.  The roqaq (layers of filo pastry stuffed with minced meat) and her aromatic molokheya (the true test of any cook) were beyond fantastic, although the mahshi was not as impressive.  Keep in mind that Sumaya is only open from 5 PM to 7 PM, and will not serve you if you arrive at any time outside that small window, so time your visits accordingly.
Verdict: Delicious food, inconvenient opening times.
Rating: 4.5/5
Farhat
Cuisine: Egyptian Grill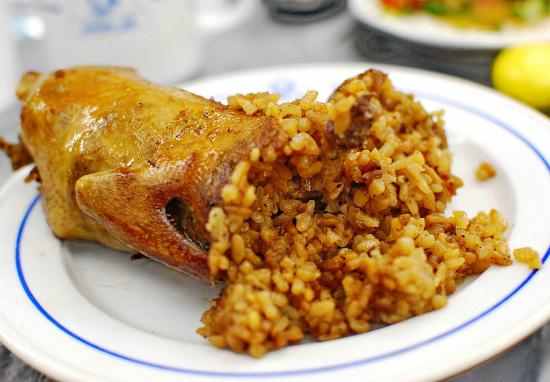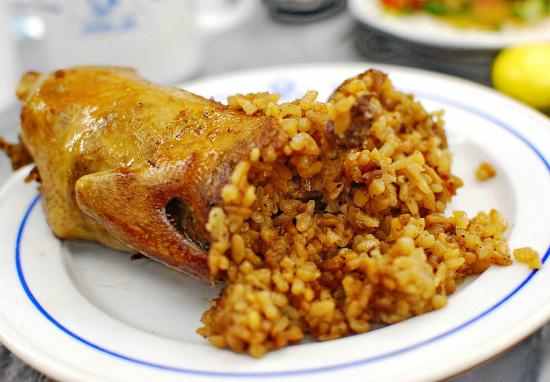 Nestled in an alleyway off of Al Azhar Street in Al Azhar, the original branch of Farhat – not to be confused with the branch in Mohandiseen – is quite well-known in the area, so finding it shouldn't be too much of a problem despite its less-than-obvious location.  The alleyway in which its tables are set up bustles with locals going about their business and is the perfect setting to enjoy what has been hailed as the best stuffed pigeon in town.  The menu consists of pigeon and mixed grill only; a couple of salads do accompany the main course, but the star is undoubtedly the stuffed bird and deservingly so.  Perfectly seasoned and cooked to sheer succulence, the cracked wheat stuffing was also very tasty, making the whole meal a quick one, albeit a very successful one.
Verdict: Great stuffed pigeon that even a picky eater would enjoy.
Rating: 4.5/5
Al Azhar Chinese Restaurant
Cuisine: Uyghur
Unofficially known as 'Al Azhar Chinese restaurant' – since it has no official name – the Uyghur style eating spot can be found on Ahmed Saeed Street in Abbasiya.  Very much a 'hole in the wall', the restaurant came to be after a bunch of Chinese students attending Al Azhar decided they'd had enough of eating westernized versions of their cuisine.  The managers speak no English but using Arabic will get you by.  With a menu filled with all sorts of dishes from soups and noodles, to meat and tofu, the portions are large and more conducive for sharing.  Though the restaurant offers little in terms of atmosphere, the fresh ingredients – like the homemade noodles in the beef soup – and value for money make it a definite must see amongst Cairo's array of hidden eateries.
Verdict:  Great food, great prices.
Rating: 3.5/5
Arij
Cuisine: Sudanese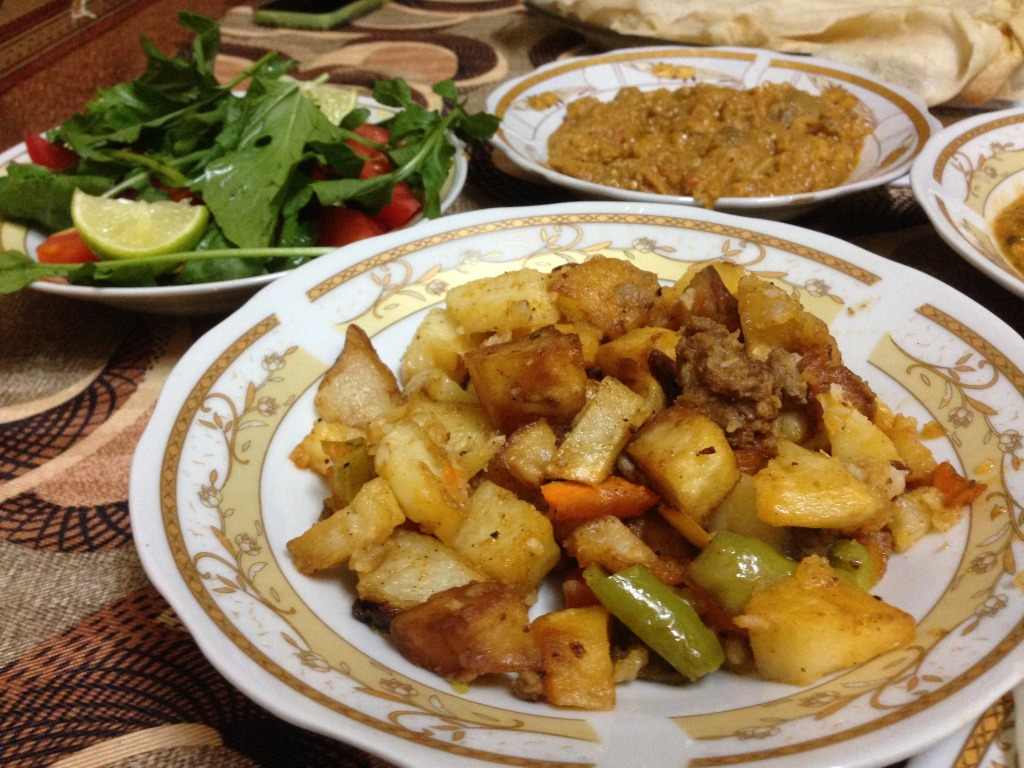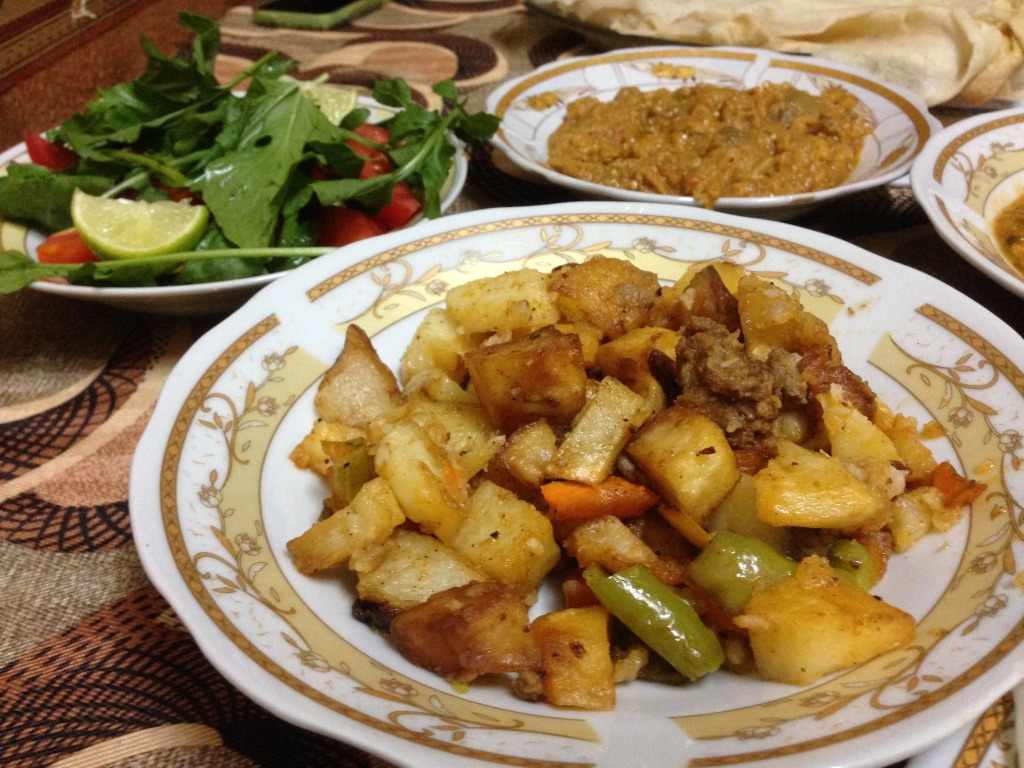 A considerably well-known spot, Arij is hidden on El Nagar Street just off Tahrir Street in Dokki.  Situated amongst car mechanics and other dusty looking establishments, Arij is owned and run by Sudanese nationals who speak decent Arabic, though not as fluidly as locals.  The menu is not very broad and more or less includes variations of meat and vegetable dishes.
With no cutlery to use, one must resort to one of the two types of pancakes that are served with the meal – one type is thin and floppy, while the other is thicker, with a firmer hold.  Though very pleasing to the palate in terms of flavor – the eggplant with peanut sauce was mouth-watering – the actual aesthetics of both the food and the restaurant itself were slightly less so.  For non-Sudanese diners, it is definitely an exotic and novel meal, but likely to be regarded as more of an acquired taste than the average person's lunch choice. p
Verdict: If you're feeling bored of the usual dishes you tend to eat, Sudanese is definitely a way to go.
Rating: 4/5
---
Subscribe to our newsletter
---