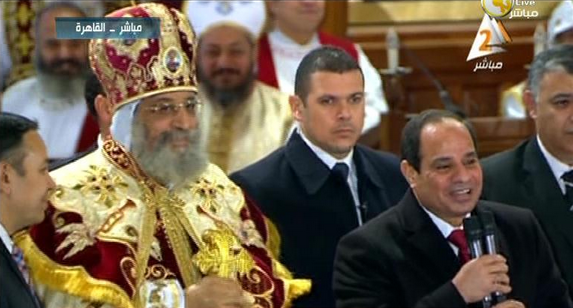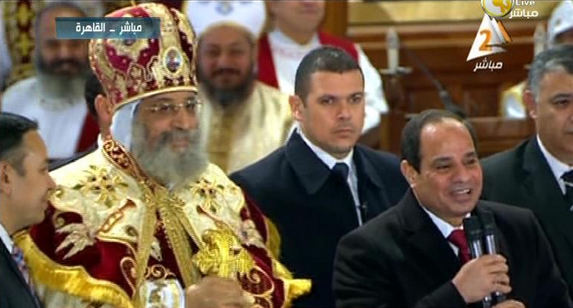 President Abdel Fattah Al-Sisi, who came to power in June 2014, has become the first Egyptian President to attend Christmas Mass.
In an unusual event, attendees were shown on television cheering and clapping as the President entered Cairo's Abbasiya Cathedral in an unannounced event.
In a short speech given during the mass, President Sisi said he was there to wish them a Merry Christmas.
President Sisi said that the world is watching at Egypt during these difficult times and urged Egyptians to remain united as 'one hand.'
Egypt's President added that 'we will build the country together…we will love each other,' and ended his speech congratulating Egypt's Coptic Community.
Coptic Christmas is held on January 7 each year. The difference in the date is the result of using the Gregorian Calendar.
---
Subscribe to our newsletter
---