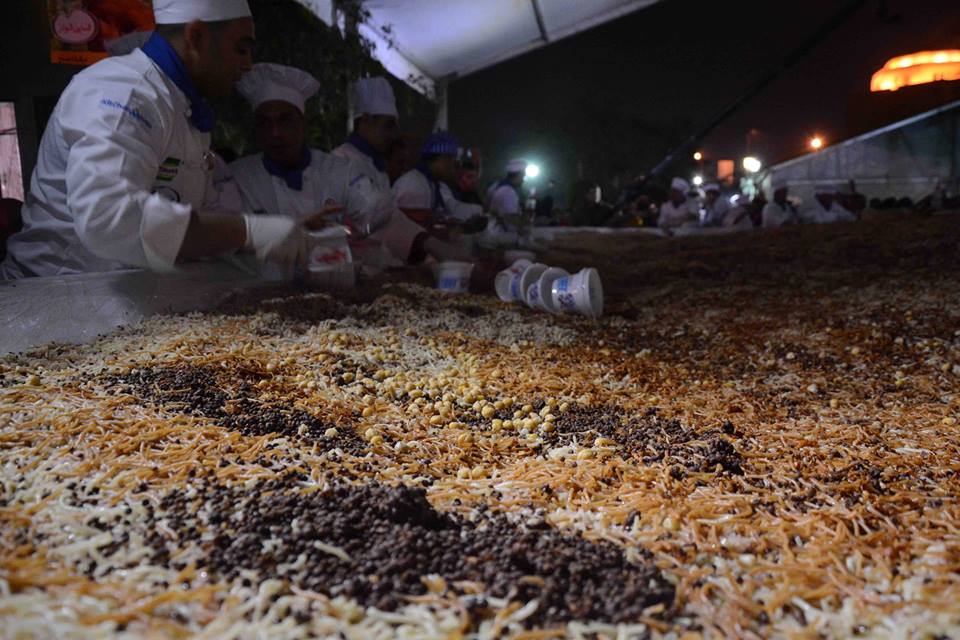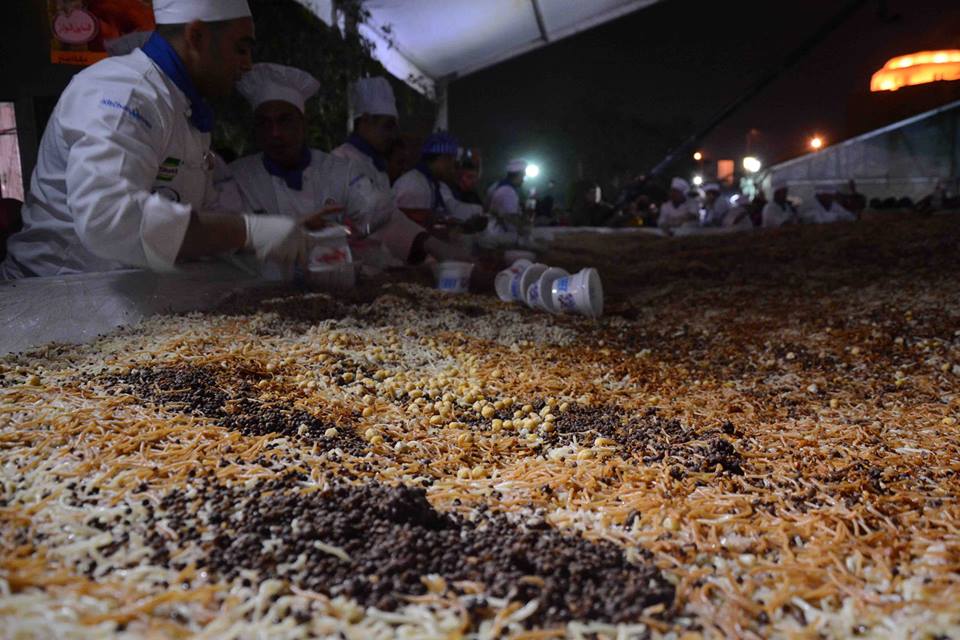 By Seif El Mashad and Ahmed Khaled. Photographs courtesy of Noha Hamdy.
All over the world, food has been celebrated by hosting festivals for the sole purpose of producing and serving food. Last Saturday, Egypt held its own version of food festival with the main theme of Koshary: an authentic Egyptian dish made of rice, lentils and macaroni served together with tomato sauce and thinly-cut fried onion rings.
Engezni, a start-up social media food network and phone application that allow its users to discover new restaurants and foods, share and order food online, launched the first Koshary themed festival in Egypt at El Horyea Garden, Zamalek, to coincide with Engezni's official launch. The aim of of the festival was to cook the biggest Koshary dish in collaboration with Cairo-famous Koshary store Abu Tarek and to break the Guinness World record.
"We just we really wanted to put Engezni out there and what better way to do it than an enormous dish of Koshary?" -Karim Ahmed from Engezni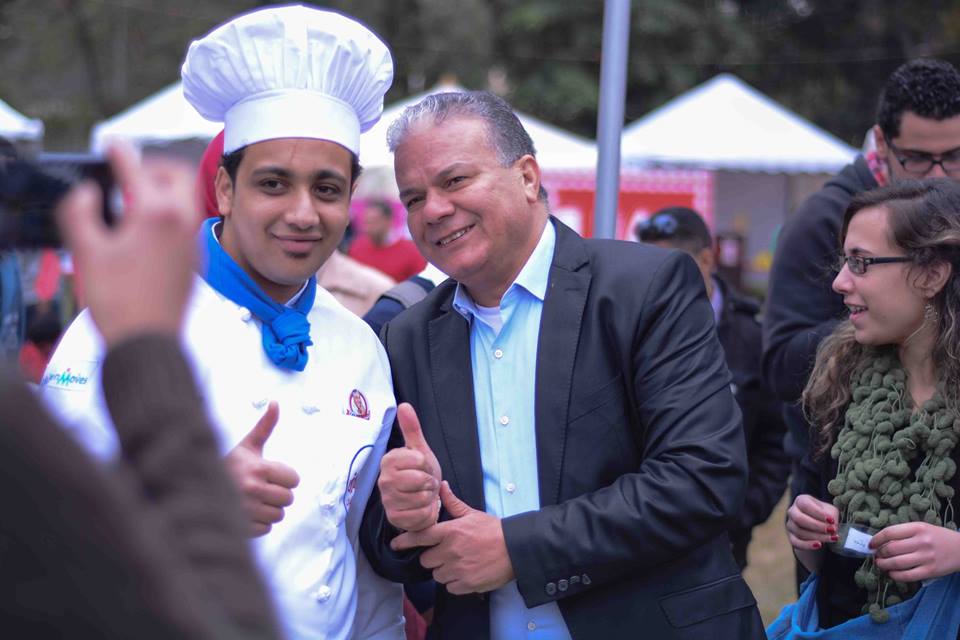 At the gates, you could easily make out two kinds of people: those who were very excited, their taste-buds waiting to be pleased by the numerous foods inside the festival in addition to Abu Tarek's special brand of Koshary.
On the other hand, there was a handful of people who complained about holding this kind of festival in front of underprivileged people who could not afford to enter, in a venue where the entrance cost does not exceed a few pounds on normal days. They were speaking to several media outlets on how unfair it was to pay money in such events, and that the money should go to help the poor.
Upon arrival at 12 pm, participant restaurants were still getting ready for the swarm of hungry people coming to eat. Several booths of multiple famous brand names were present at the festival, standing side by side around the perimeter of the garden, presenting their food in a quick eat-as-you-walk around manner. There wasn't a particular theme for these booths with Vinny's Pizzeria standing next to Costa Coffee and Auntie Anne's. Casual dining restaurants such as Studio Masr were present as well.
"I think that the Koshary festival is a new and interesting experience to all Egyptians. To break a record cooking one of the most famous dishes of Egyptian cuisine!! " – Noura Khaled, a medical student who found the festival a refreshing break from tedious college life.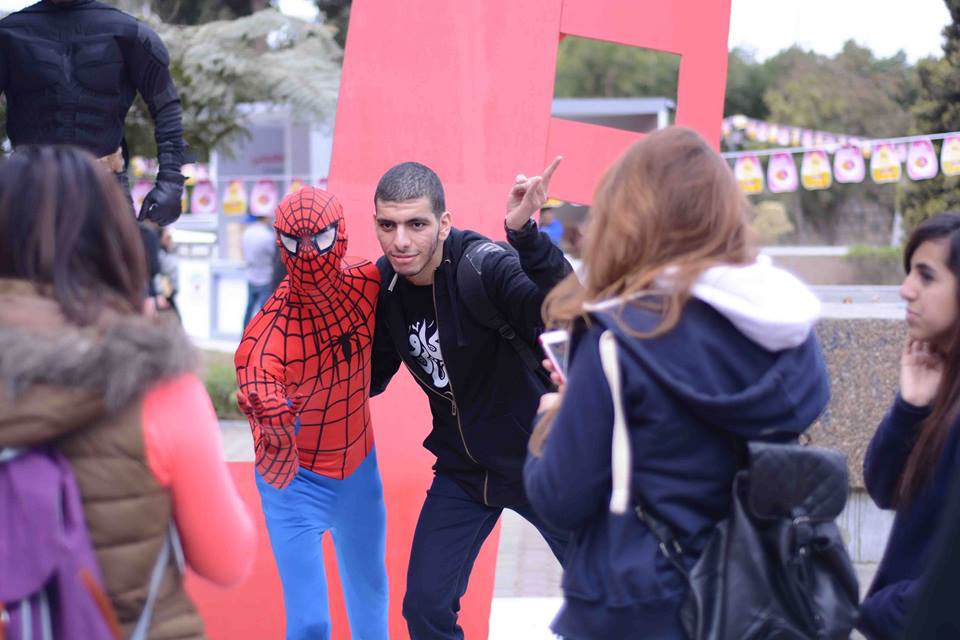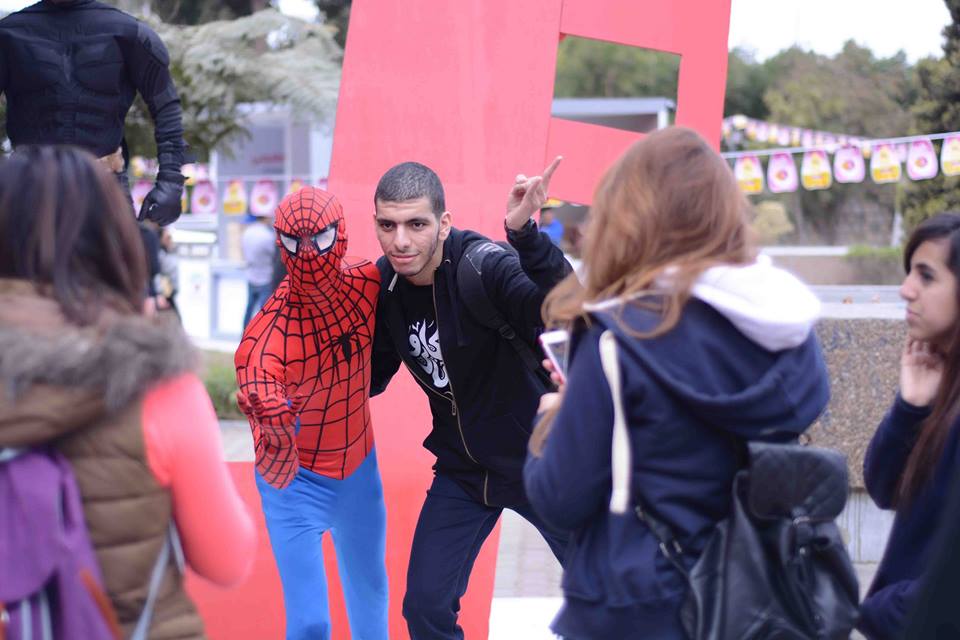 Ushers were present and, believe us, they were plenty, from both Engezni and Campaigns organisation.
There was also the odd assortment of a trio dressed as Spiderman, Batman and a French mime who entertained people, generously posed for photos and selfies and occasionally helped with the giant dish of Koshary.
A nice addition to the festival were the Clorets promoters. Grown men in clichéd pieces-of-gum costumes, hopping around handing out gum samples in a cheerful manner, were certainly a refreshing sight and a source of a few genuine smiles and laughs.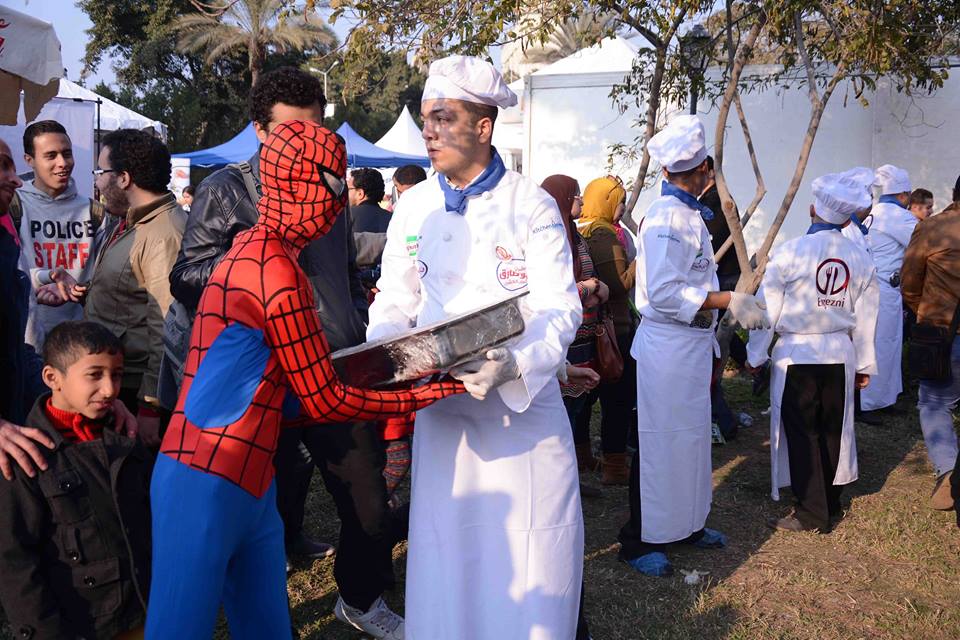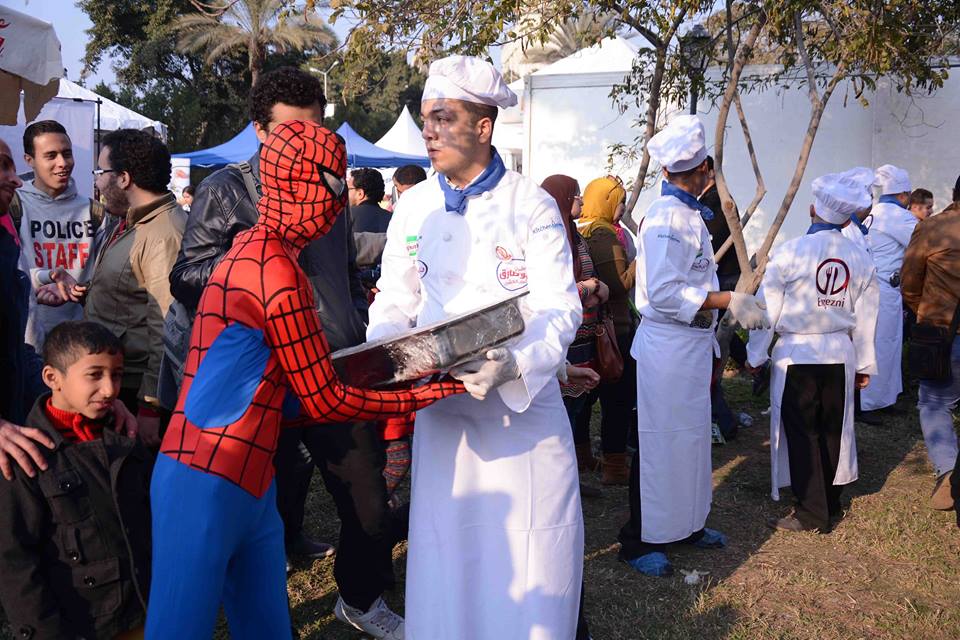 A few minor celebrities were present: Hassan El Helaly, the self-dubbed 'Man with the Largest Moustache in Egypt', who posed for selfies with the hungry masses and even lip-synced an upbeat sha3by song from his upcoming movie. Famous singer Shaaban Abd El-Raheem also made a brief appearance before being whisked away by his horde of bodyguards.
Meanwhile, a washed-up ex-member of parliament, Hassan Fahmy, walked among the crowd singing different songs and rhymes in his megaphone.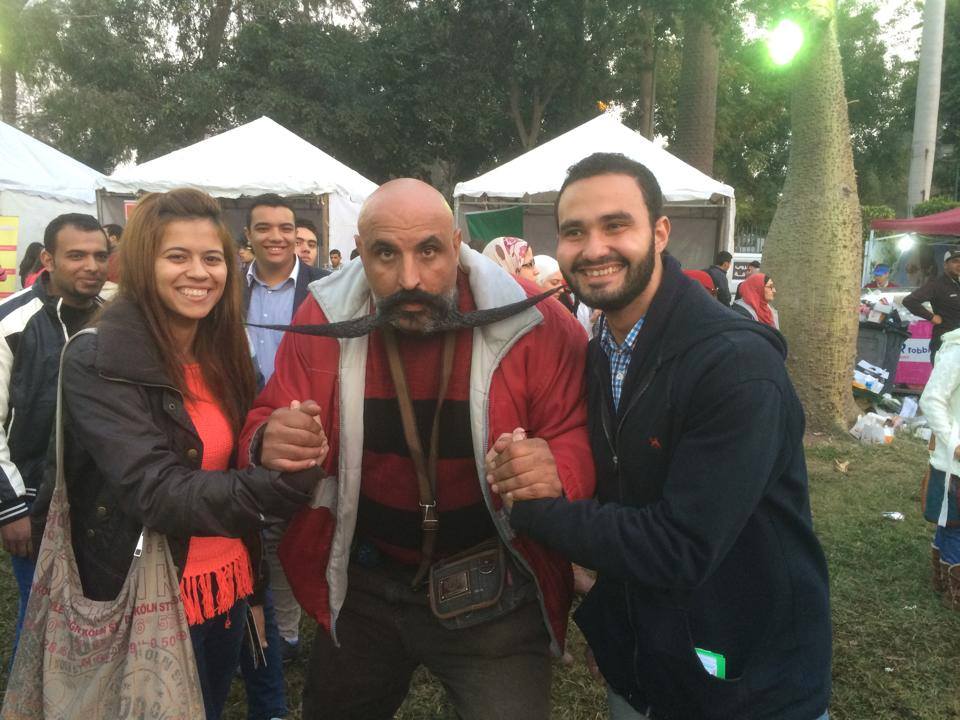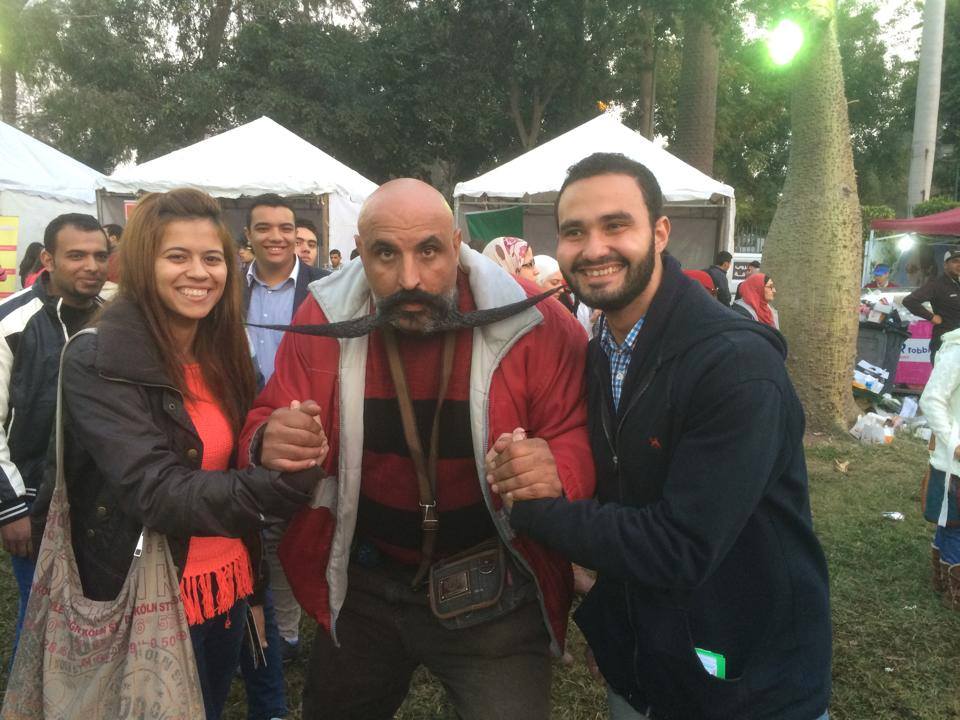 The festival also played host to one of Egypt's beloved Chefs, Chef Hassan from MBC Masr, most famous for his catchphrase: يا جماله يا حركاته ('damn, look at it go'). Chef Hassan formally introduced the event, being its all-around MC, giving out quick recipes-by-request onstage to eager housewives and managing food-making competitions between couples.
While the event was dubbed as a "The Biggest Food Festival" and "Breaking the Guinness World Record with Koshary Abu Tarek", it was surprising to see booths that did not sell food or anything related to cooking.
One of the booths that was particularly eye-catching was Fair Trade Egypt, a non-profit organisation, established in 1998, that sells many handmade crafts, from necklaces to clothing, made by 2,300 artisans across 13 different governorates.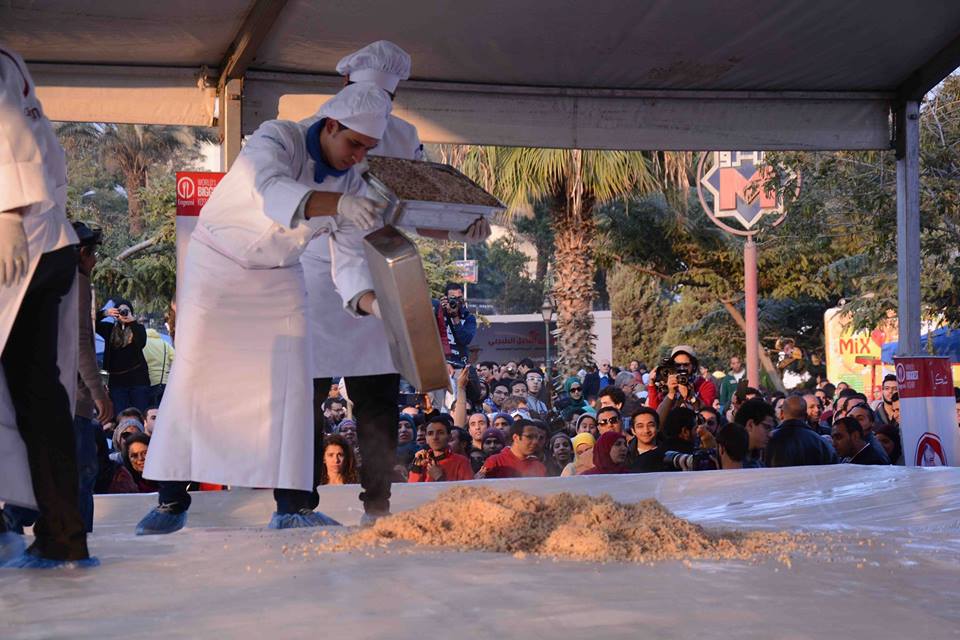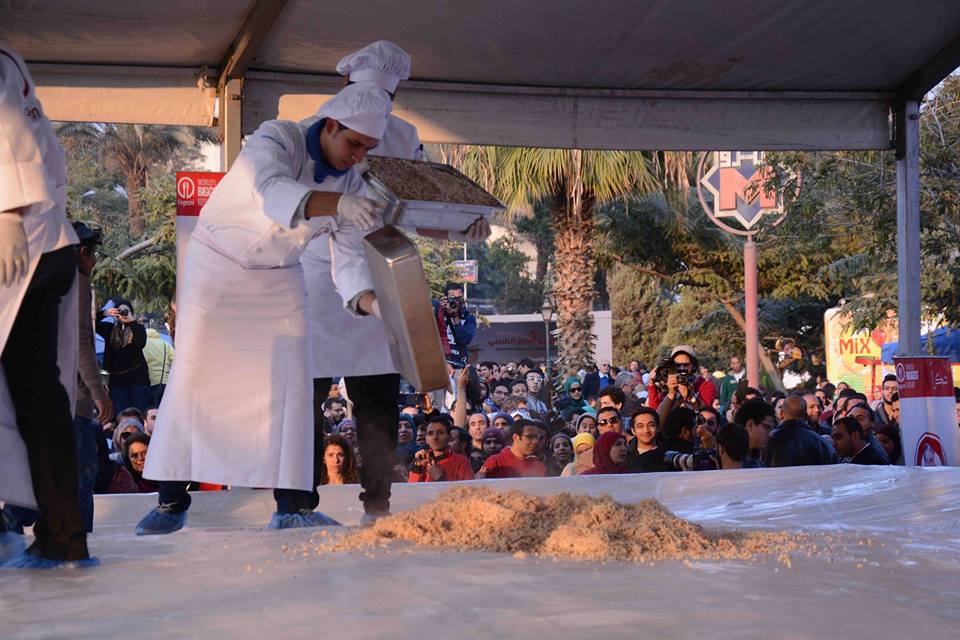 Another was Body Bakes, a shop selling cosmetics handmade from natural oils without any chemicals whatsoever; stressing on their 'natural' approach by making their products in the shape of cupcakes and sweets.
The Grand finale of festival was the actual finishing of the largest Koshary dish in the world. The dish was served in a large dish measuring about 10 meters wide and 1.20 meters high, weighed at 8000+KG, enough to feed almost 14,000 people.
"Very proud to be here in this international event. Certain that Egypt will break the record!" Samir Abu El Kheir, Head-chef.
Big buff bodyguards made a ring around the humongous dish, preventing anyone from coming close, while the Abu Tarek Chefs worked on the gigantic dish: ladling out the rice and lentils, spreading out the macaroni and a guy in a space-suit-like costume pouring a mix of Koshary condiments from a height.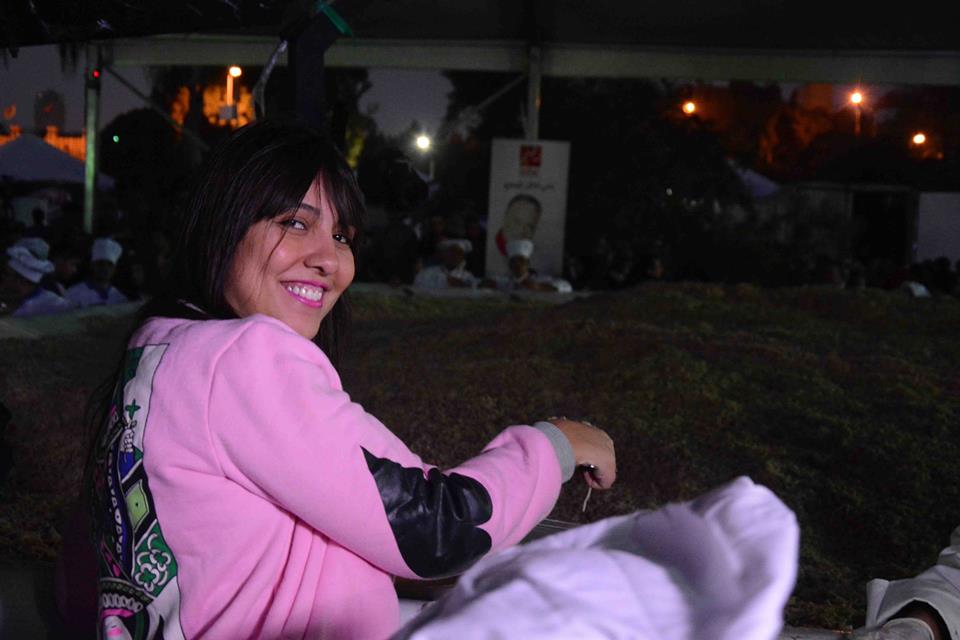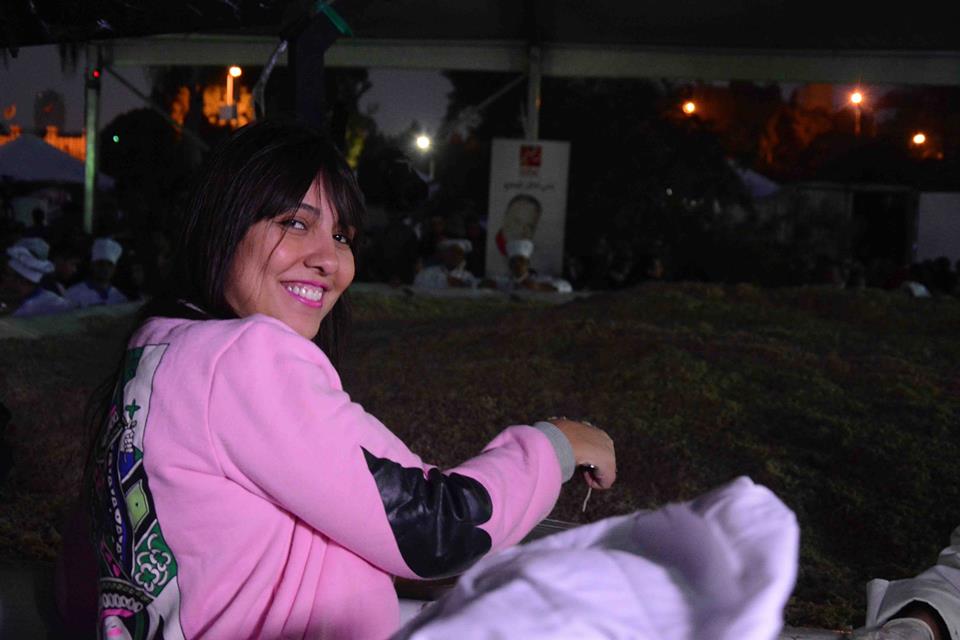 It was when the Koshary dish was completed that the real-life Abu Tarek showed up. He stood to take a large photograph with the chefs, and behind them, the grand Koshary dish stood in all its glory.
There was a considerable delay until the actual Koshary was served to the public, upon which the chefs started dishing out the Koshary in a quick and coordinated fashion to the by-now-salivating masses. Plastic bowls were filled out in memorised movements, steaming hot salsa poured over them and handed out to the people waiting for their Abu Tarek delicacy, with the rest of the Koshary being packed by the Egyptian Food Bank for charity.
"As a big fan of Koshary Abu Tarek, I really enjoyed the festival. After waiting and seeing the process of making the dish; and it tasted really delicious! Definitely worth the wait!."- Yousra Hashem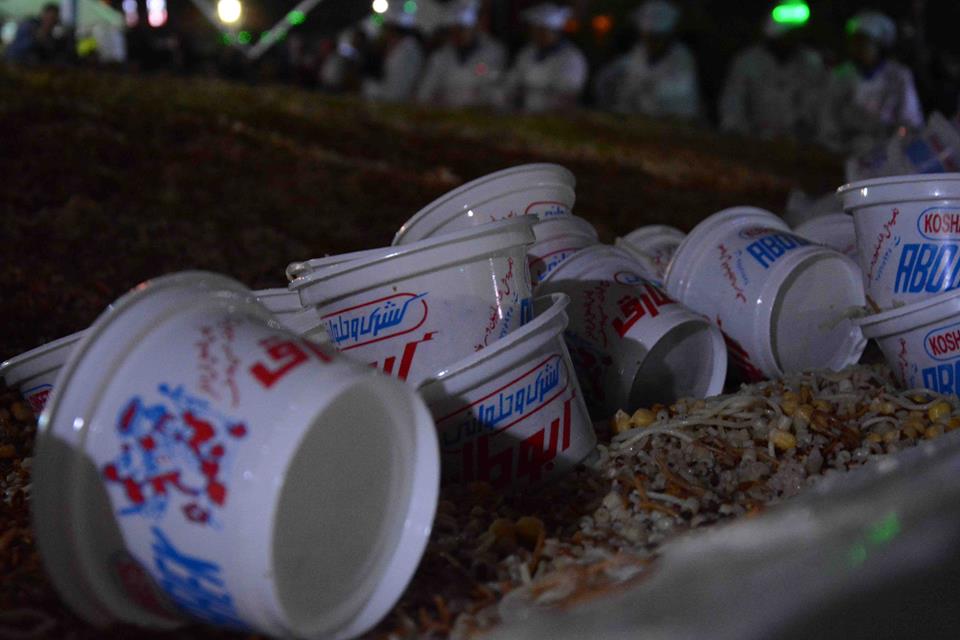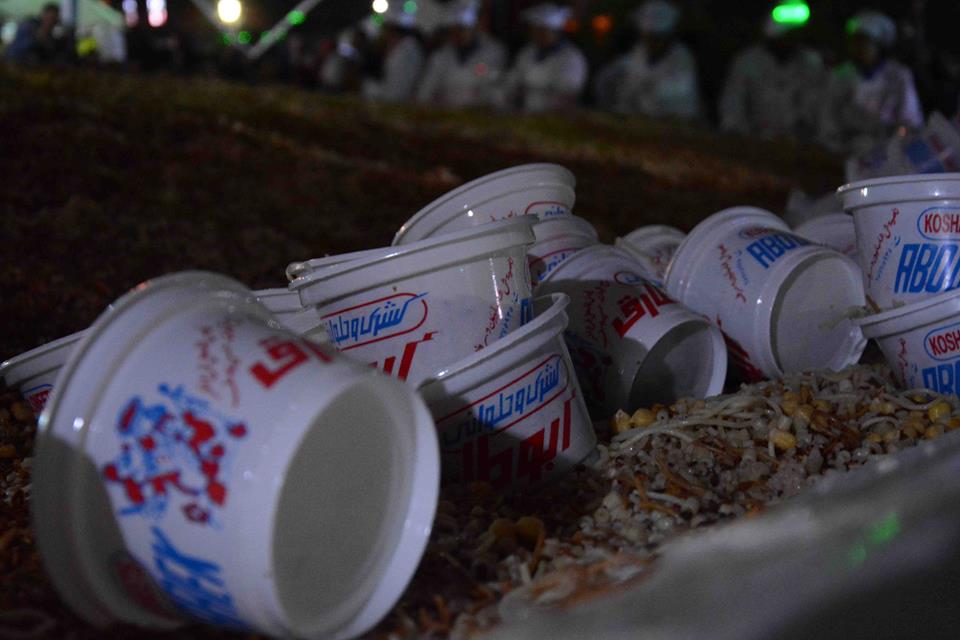 Engezni has certainly achieved its purpose. They became known for hosting the largest record-breaking dish of Koshary in the world, a grand and memorable event that was only soured by a seeming lack of organisation. But the latter is understandable considering the number of attendees (almost 6000). Engezni has carved a name out for itself in the business and is expected to keep up to the bar it has raised on that day.
---
Subscribe to our newsletter
---