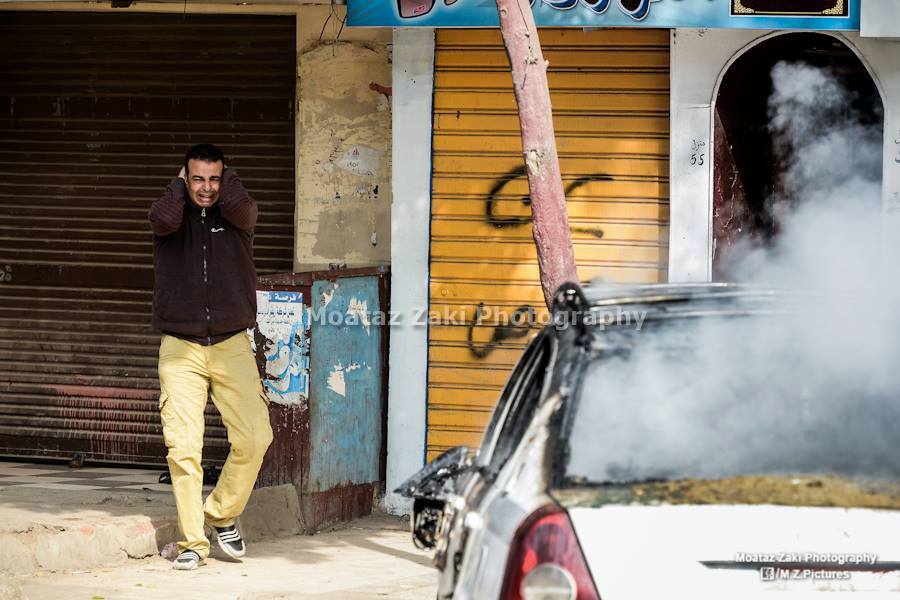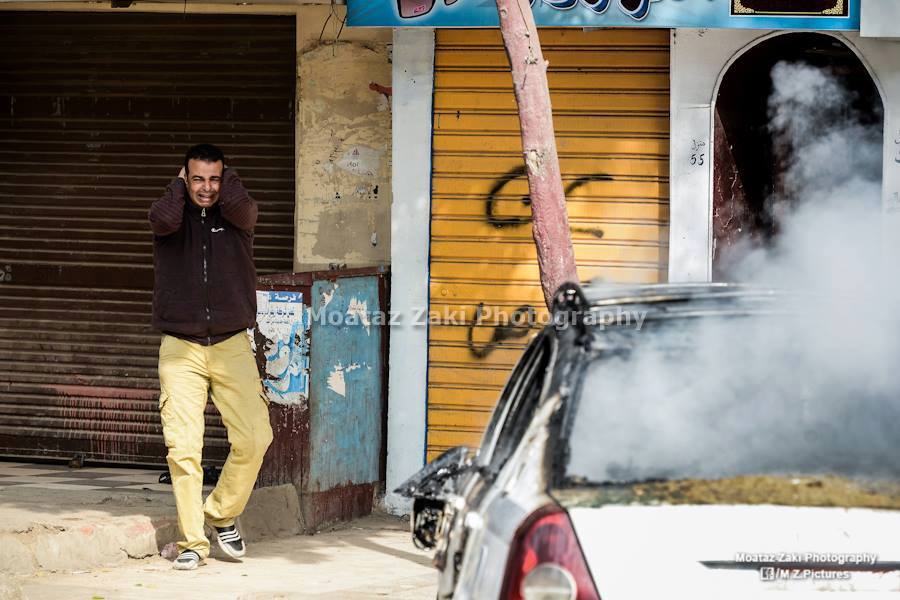 He holds his head as his face fills with grief. He stares with disbelief as his only source of income goes up in flames.
Four years ago, millions gathered at Tahrir Square to chant for bread, liberty and social justice. This man stood there watching his white taxi that provides him with the 'bread' to feed himself and his family, unable to do anything.
The heartbreaking photograph of the man crying after his taxi was torched during demonstrations marking the fourth anniversary of Egypt's January 25 revolution went viral overnight.
Social media users quickly took action to make sure the man was identified. Photographs of the man were plastered across Facebook and Twitter, and eventually, the man's phone number was found and he was identified as Mahmoud Abdelaal.
While he was likely hopeless in the moments of watching his taxi fill with thick black smoke, Mahmoud today received the news everyone on social media had been hoping for.
According to Moataz Zaki, the photographer of this heartbreaking photograph, Mahmoud was contacted by a government representative who had "very good news". The representative invited him to meet with Egypt's Prime Minister later on Monday.
It is not yet clear whether the man will receive financial compensation, but earlier reports had said that the Prime Minister Ibrahim Mehleb, after hearing of Mahmoud's story, had ordered the government to purchase the man a brand new white taxi.
While this is just an example of the struggle many in Egypt endure in being caught in the middle of violence, it is just one inspirational example of Egyptians rallying to help a person in need.
Can 'bread, liberty and social justice' be achieved by taking small steps? Perhaps.
---
Subscribe to our newsletter
---