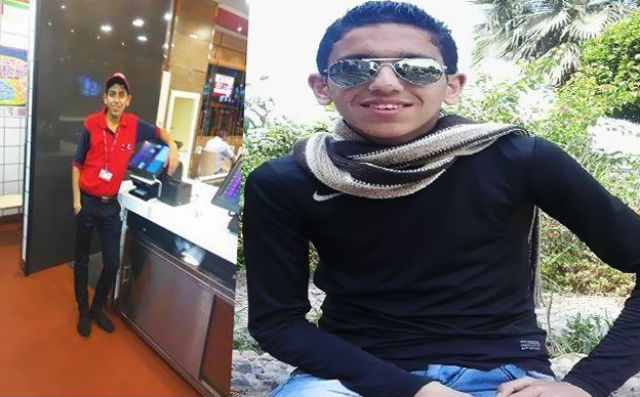 His name was Paula Mansour Fawzi and he was an 18-year-old working part-time at Kentucky Fried Chicken to make a living for himself and his family.
On the 5th of February, Paula's life ended after armed men fired live ammunition at the KFC store before setting it on fire.
Paula, like the Jordanian pilot brutally killed by ISIS members two days earlier, burned to death in the store located in Menoufiya, a city north of Cairo. However, unlike Moaz al-Kassasbeh, Paula's story remains largely unheard of in Egypt.
Paula leaves behind his sister and two parents. According to his mother, the young man graduated from high school recently and had been working at KFC to help with family expenses, including treatment for his father who is suffering from kidney failure.
Following Paula's death and the torching of the KFC, one group dubbing itself the Giza Popular Resistance apparently praised the attack in Menoufiya and called for similar attacks across Egypt.
It remains to be seen whether those inciting violence on the group will be apprehended by the relevant authorities.
On Egyptian television, Paula's mother called on the perpetrators of the Menoufiya attack to be brought to justice.
However, as recent incidents show, including the death of a 10-year-old child who was shot dead while saving his friend, assailants are often difficult to identify.
---
Subscribe to our newsletter
---