"Catastrophic" was the word Monica Hanna used to describe the current situation of the Egyptian heritage.
Egypt has always been boasted as being the cradle of civilisation and 'Om El Donya'. But does the care given to our heritage live up to that reputation?
The Heritage Taskforce was formed after the 25th of January revolution as a front that documents losses of and violations against Egypt's heritage and antiquities and raise awareness about the danger Egypt's heritage is under.
Monica Hanna, an archaeologist and one of the three founders of the taskforce, tells Egyptian Streets that, in spite of the group's best efforts, they are only able to document about six percent of the vast amount of violations perpetrated against this nation's heritage.
The taskforce, which is best known for mobilising the social media community to draw attention to the severe violations in Dahshur in 2013, which later led to the deployment of the Egyptian army on site, maintains that there are much more violations against heritage that remain undocumented, unabated and unaccounted for.
"Save Egypt's legacy…for its future" was a quote that dominated the group's Facebook page.
The Heritage Taskforce was founded by three heritage-conscious women: an antiquities conservator, an archaeologist, and an Islamic architecture expert. The group relies purely on a full-time volunteering effort.
When it came to the government's conduct regarding our antiquities, Hanna alluded to a severe lack of due diligence. Furthermore, according to her, the Ministry of State for Antiquities is only ever concerned with the opening and inauguration of new museums to attract more tourists.
CLICK HERE TO SUPPORT EGYPTIAN STREETS
"Opening museums makes for much nicer headlines and is a fairly easier way for ministry officials to cling to their positions than, god forbid, they actually take serious steps in preserving our heritage," said Hanna.
The Ministry of Antiquities, Hanna claims, is doing very little to combat violations against Egypt's heritage, and even less in preventing them. Little to no documentation of the abuses is carried out by the ministry.
Hanna also hints at possible corruption within the ministry, whose debts have exceeded 3.5 billion pounds. Where did this money go, and to whom or what, remains largely unknown.
There is a widespread belief that the various crimes against heritage (looting, land-grabbing and illegal digging) have seen a considerable spike after the 25th of January revolution. Hanna rebuffs this by affirming that they have been more or less constant and that looting was, in fact, especially active during the last 10 years of Mubarak's notoriously-corrupt regime.
In addition to corruption, there has always been a general air of negligence by the government when it came to antiquities, even the most valuable of them.
An example of this which immediately springs to mind is the Tut beard incident. In this infamous debacle, the accidentally displaced beard of the iconic Tutankhamun's burial mask was hastily glued back on using epoxy, a material not authorised for conservation purposes.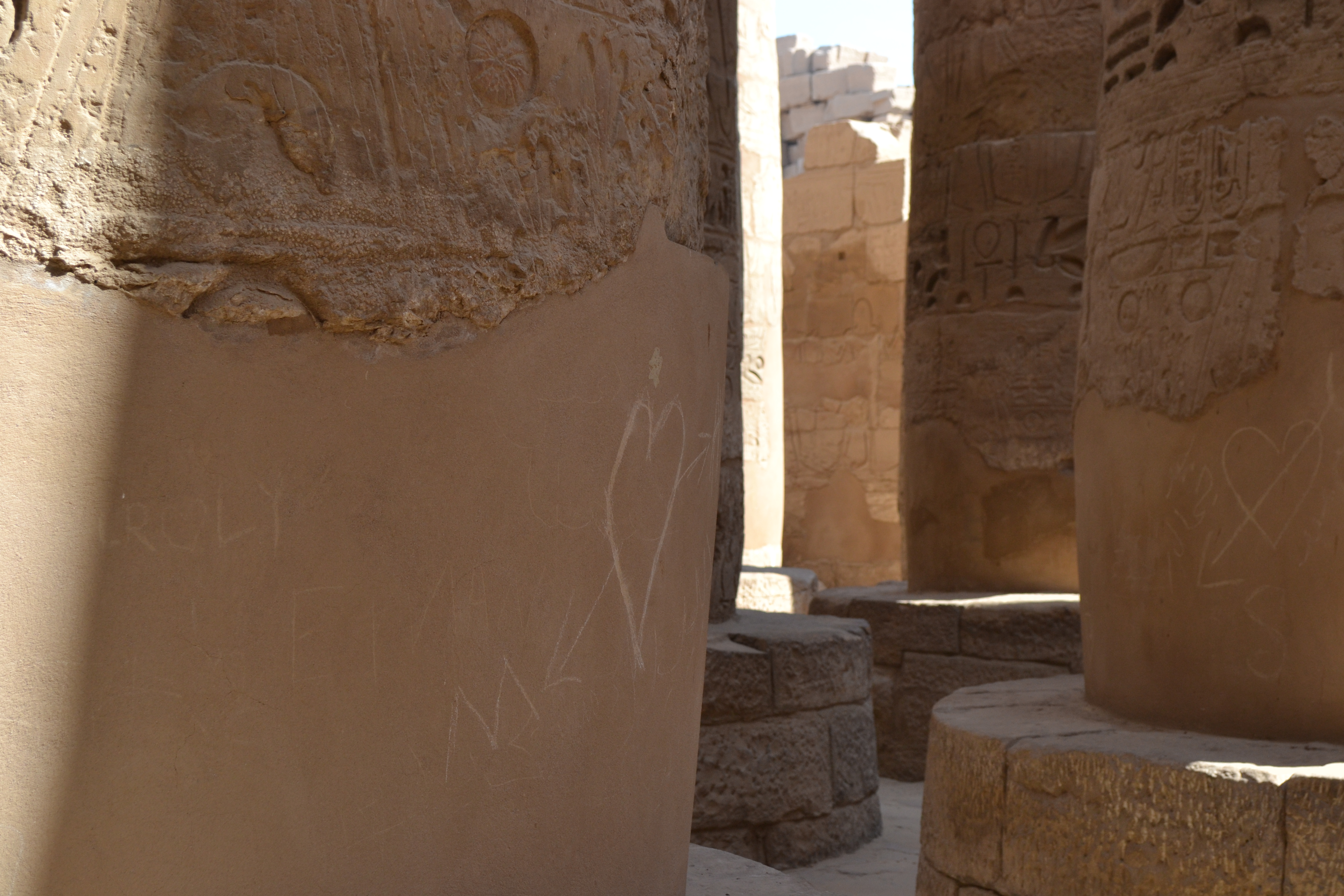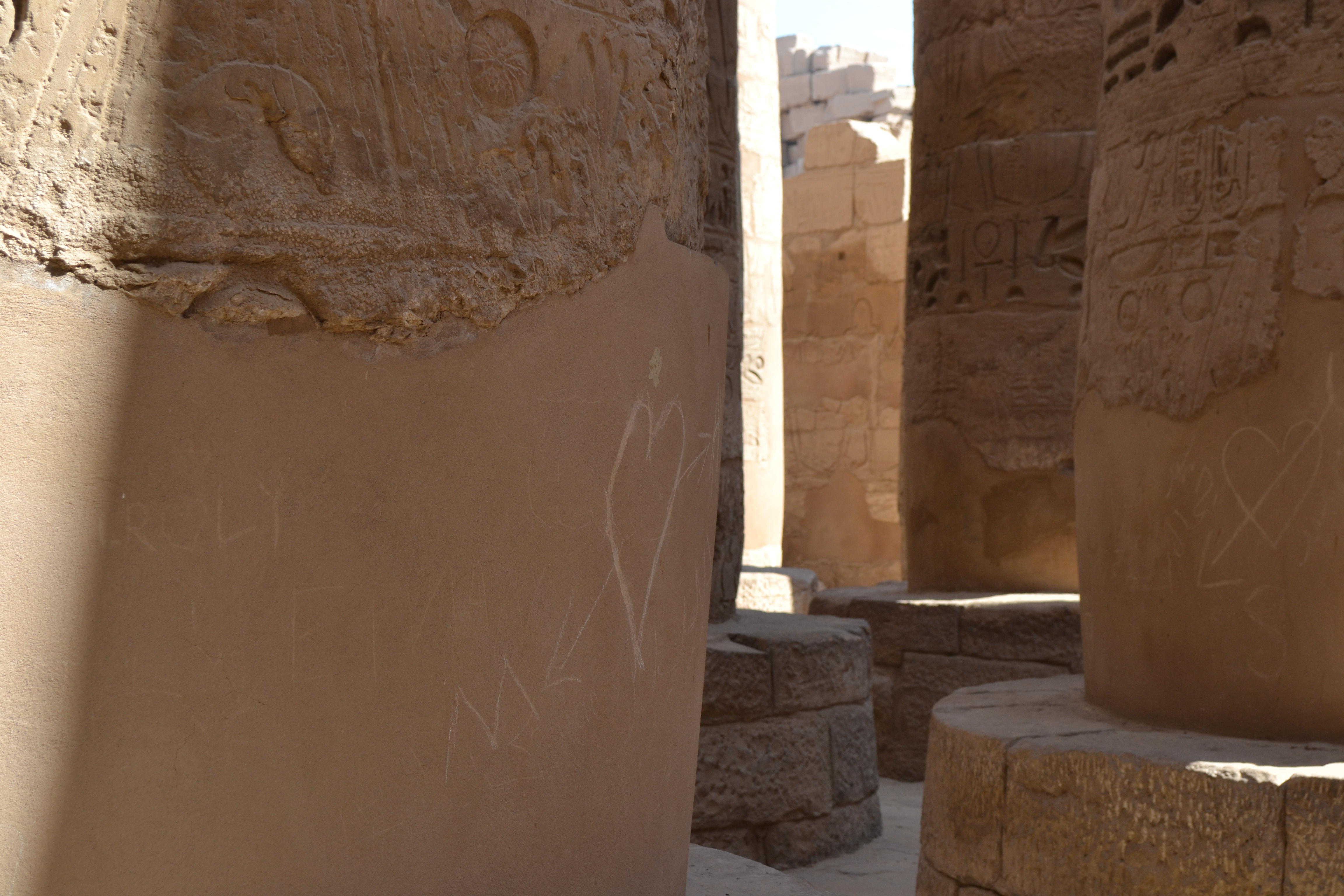 "A public shame. This one-of-a-kind artefact has been badly, if not irreversibly damaged. Restoring it (to its former glory) would be extremely difficult," stated Hanna.
This incident, which has sparked much controversy in Egypt and worldwide, is not the only antiquity-related 'blunder' our heritage is blighted with. Many important archaeological sites in Egypt suffer from ministerial neglect, which makes these sites easy prey for looters and land-grabs. These are much less publicized and barely anyone hears about them. The following are but mere examples:
Abusir Al Malek in BeniSuef, an extensive burial site dating back to the Old Kingdom, is ravaged by looters and soured by unlawful garbage-dumping. Artefacts from this archaeological site can be stumbled upon being casually offered for sale in certain cafes in BeniSuef.
The predynastic site in Gerza, Fayoum which stretches for 600 acres has been plighted with armed robbers performing illegal digging activities on multiple occasions dating back to 2011 and ongoing. This phenomenon is common to many other archaeological sites in Fayoum.
The militant attack on 29th January in Sinai which resulted in many deaths has also badly damaged the Al-Areesh museum which is situated next to Al-Arish security directorate. While the Ministry of Antiquities claims the absence of any artefacts in the museum at the time of the attack, the Heritage Taskforce has released pictures which disagree with the ministry's statement, showing many relics to have been housed in the museum at the time.
The ancient Ptolemaic harbour in Alexandria, which contains many submerged artefacts of the Ptolemaic age and was hoped to be turned into an underwater museum, is, instead being turned into a parking garage.
Archaeological sites in the New Valley Governorate which have been disregarded by the government as 'less important sites' have been looted and turned inside out for quick profit. The ministry has neglected the archaeological documentation of many of these sites, labelling them as 'not as important as others'. These sites are left bare, with no protection whatsoever.
These are but a fragment of the dreadful abuses against Egyptian heritage of which the public is mostly unaware. When asked as to this lack of awareness, Hanna pointed out that the Egyptian public is unable to appreciate what it does not understand.
In our popular culture, care for artefacts and heritage is always portrayed as a western concept, a luxury, Egyptians cannot afford. This is contradicted by many manuscripts dating back to the 10th century which indicated that Arab empires, at the time, showed considerable interest in the discovery and maintenance of antiquities and bygone cultures.
Hanna also refers to the fact that 90 percent of documents about Egyptian heritage from various historical periods have been written by foreigners and in a foreign language, further contributing to this divide between the Egyptian people and their heritage.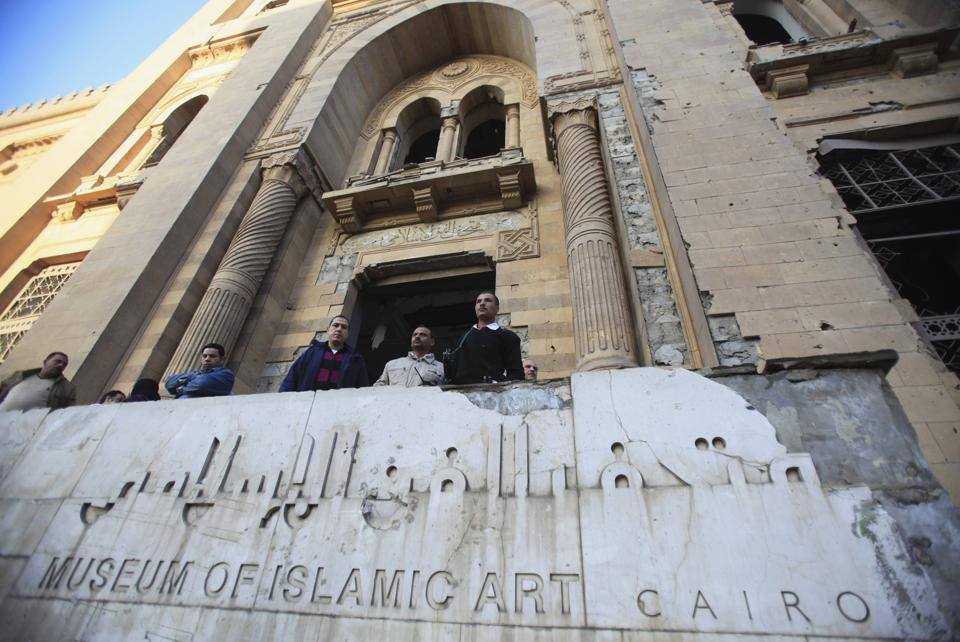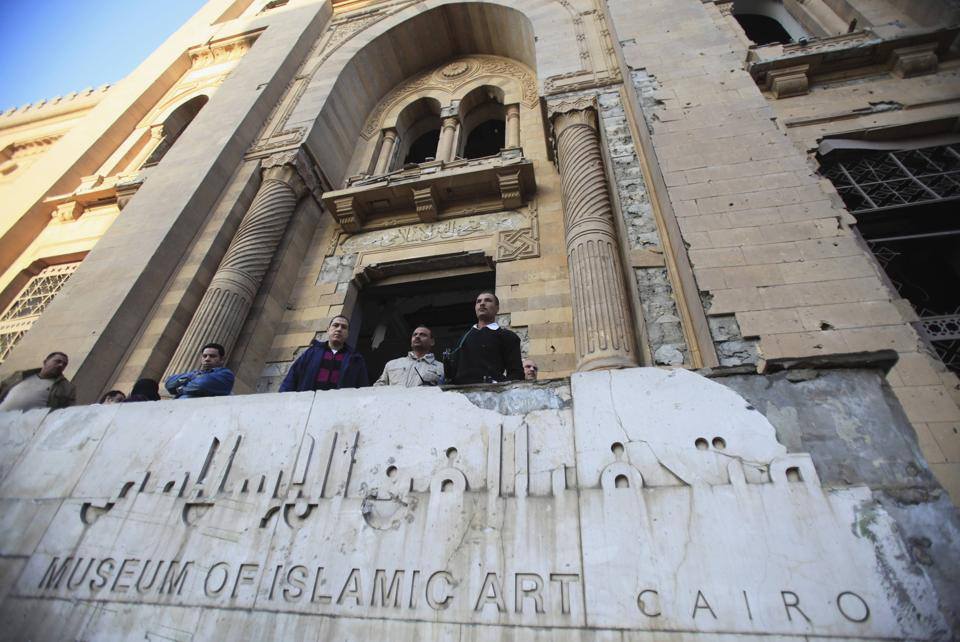 This is not helped by the government's attitude which can be observed in multiple aspects.
The most shocking of which is how the pyramids are closed off to Egyptians during Sham el-Nessim, stripping Egyptians of their right to celebrate this festival wherever they please, merely because the government believes the celebrating Egyptians might be an eyesore to the foreign tourists.
Hanna believes that in order to better protect our heritage, three vital steps must be taken, hand in hand: a tightening in security with regards to various archaeological sites, fighting corruption in the ministry and raising the public's awareness.
"Raising public awareness must include an encompassing revision of the history books taught in Thanaweya A'mma (Secondary Education) which contain ridiculous stories about ancient Egypt and Egyptian history in general," explained Hanna.  
Hanna asserted that the Egyptian people should realise how little their government cares for their esteemed heritage and how important it is for their identity.
"People should start taking responsibility to protecting the heritage that is rightfully theirs."
CLICK HERE TO SUPPORT EGYPTIAN STREETS
---
Subscribe to our newsletter
---