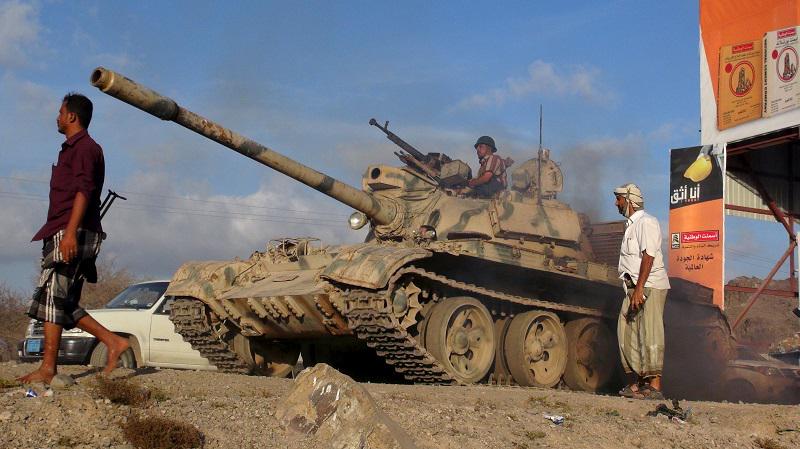 Yemen's Minister of Foreign Affairs has told Sky News Arabia that Egypt and the Gulf States have agreed to intervene militarily in Yemen.
According to the Foreign Minister, Saudi Arabia's recent movement of heavy weaponry and artillery to the border is the first step to Arab countries intervening in the country to "rescue Yemen".
On Tuesday, US Officials told Reuters that Saudi Arabia had moved heavy military equipment to areas near its border with Yemen in a potential preparation for intervention in Yemen. The equipment, US officials said, could be used for offensive or defensive purposes.
While no Gulf states have commented on the Yemeni official's statements, Egypt's Foreign Ministry has said that the reports in the media are not 'completely' accurate.
Meanwhile, an Egyptian government source has stated that while Egypt will intervene in the Yemen, the exact form of intervention has not been finalized, and that potential options include enforcing a no-fly zone or aerial strikes.
News of Egypt and the Gulf States accepting to intervene militarily comes after Yemen submitted a request at the United Nations for a resolution that would allow military intervention to 'protect the legitimate government of the Yemeni people'.
Shortly before Yemen's Foreign Minister made the statements, the Arab League's Deputy Secretary General said that the group would discuss Yemen's request for military intervention at its next meeting on Thursday.
Yemen's President flees?
As Shiite Houthi rebels captured a key air base from forces loyal to Yemen's President Hadi, AFP reported that the President has fled with Saudi diplomats from his palace in Aden.
Shortly before the claimed escape, Hadi's Minister of Defence was captured by Houthi rebels.
According to AFP, which cited sources in the presidential guard, Hadi left by helicopter accompanied by diplomats from Saudi Arabia.
Nevertheless, independent news website Yemen Today said Hadi had not fled and that he is leading the armed resistance against the Houthis.
Following the news of his escape, Sky News Arabia reported that fighter jets had launched multiple attacks on the Presidential Palace in Aden.
---
Subscribe to our newsletter
---