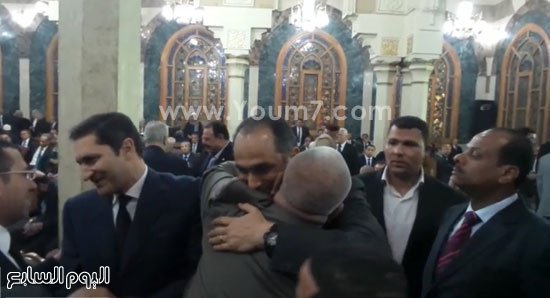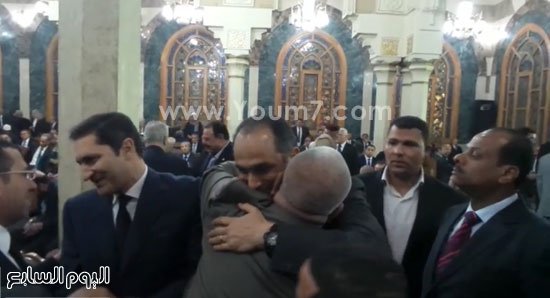 The freed sons of former President Hosni Mubarak have been welcomed with much fanfare at the funeral of television show host Mostafa Bakry's mother.
Held at the Tahrir Square Mosque of Omar Makram, Omar and Alaa Mubarak were warmly welcomed by mourners and others in the area.
The Facebook page and group "Ana Asef Ya Rayes (I Am Sorry Mr President), which had been set up in support of Hosni Mubarak, declared that the funeral turned into a "demonstration of love" for Mubarak's two sons.
According to the page, and video from the scene, as soon as Alaa and Gamal Mubarak entered the Mosque, they were surrounded by many who extended their support and attempted to take photographs with the sons of the former President, who had been ousted after 30 years of rule.
Other videos from the scene as Alaa and Gamal Mubarak left showed people exclaiming "Good bye our leader! You have our support!" Other people inside the mosque were reportedly heard telling the two men that "the people love you".
In January 2015, Alaa and Gamal Mubarak were freed from detention after a three-year corruption sentence was overturned. The two sons and their father had been sentenced to three years in prison for seizing over EGP 125 million allocated to Egypt's Presidential Palaces.
Supporters of the ousted President and his sons cheered in court, stating ""we love you, Mr. President", and "long live justice."
In November 2014, the sons were also cleared of other corruption cases, along with Hosni Mubarak who was cleared over complicity in the killing of protesters during the January 25 revolution in 2011.


---
Subscribe to our newsletter
---