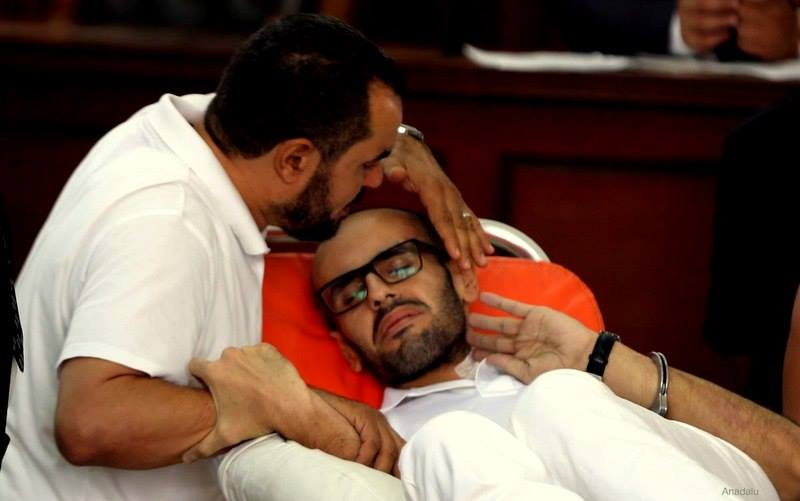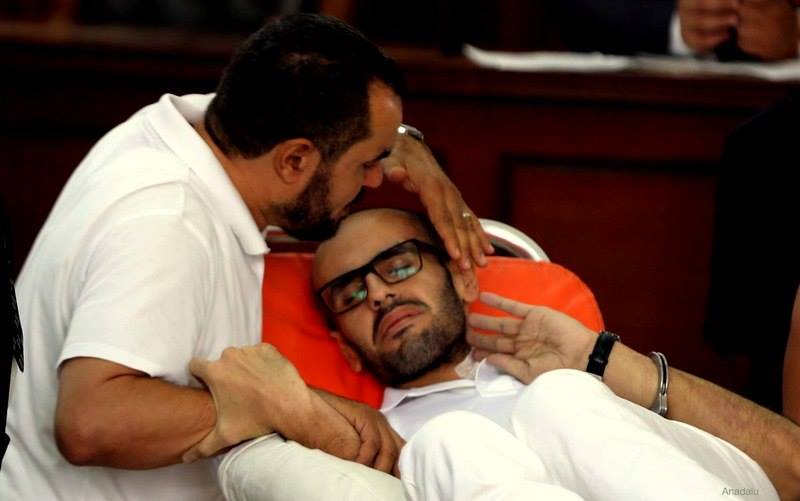 The White House released a statement on Saturday condemning the life sentence issued against Egyptian-American activist and civilian journalist Mohamed Soltan earlier on the same day.
The sentence was based on charges of supporting a terrorist group and transmitting false news. The accusations refer to Soltan's coverage of the the pro-Morsi Rabaa Al-Adaweya protests and the subsequent bloodshed on August 14th 2013.
"The United States condemns the life sentence issued […] in Egypt against American citizen Mohamed Soltan," White House spokesman Josh Earnest said in the statement.
"We call for Mr Soltan's immediate release from prison."
Soltan, 26, was arrested on August 25th 2013 in a raid that was intended to arrest his father and Muslim Brotherhood official Salah Soltan, who is among 14 other Muslim Brotherhood figures sentenced to death on Saturday.
On the March 9th hearing, Soltan addressed the court and Judge Nagy Shehata commenting: "I cannot be made to choose between my nationality and my freedom," in response to being given the option of renouncing his Egyptian citizenship on the basis of a decree, issued by President Abdel Fattah al-Sisi, that would allow for the repatriation of foreign prisoners in Egypt.
"We remain deeply concerned about Mr Soltan's health, which has suffered during his 20 month-long incarceration," Mr Earnest said.
"The president is deeply committed to the welfare of all US citizens abroad and we will ensure that Mr Soltan continues to receive consular support until he can return safely to the United States, per his wishes."
To protest his innocence, Mohamed Soltan has been on a hunger strike since January 26 2014, which despite refusal to break it for over 430 days, has previously agreed to make it a partial hunger strike.
The sentence was issued after Soltan's trial being postponed over 25 times since his arrest.
---
Subscribe to our newsletter
---