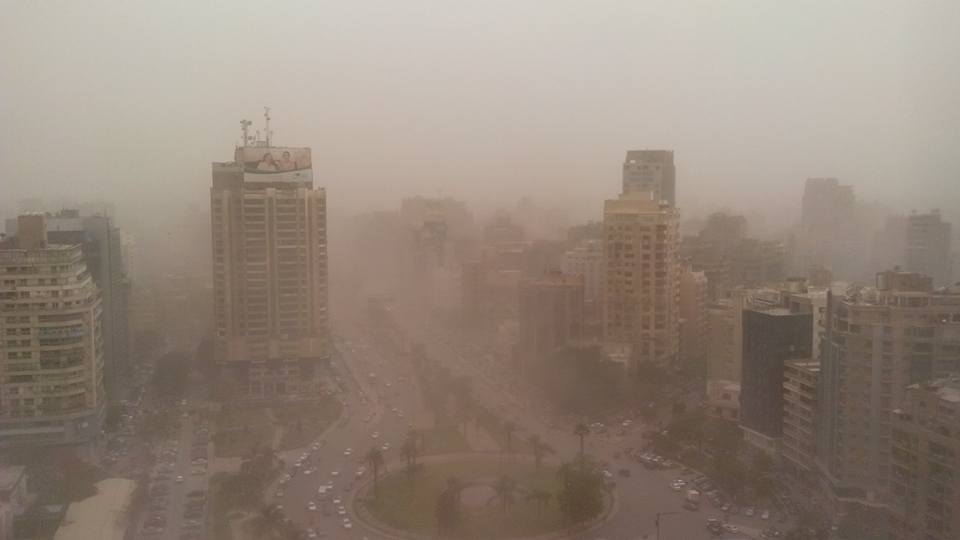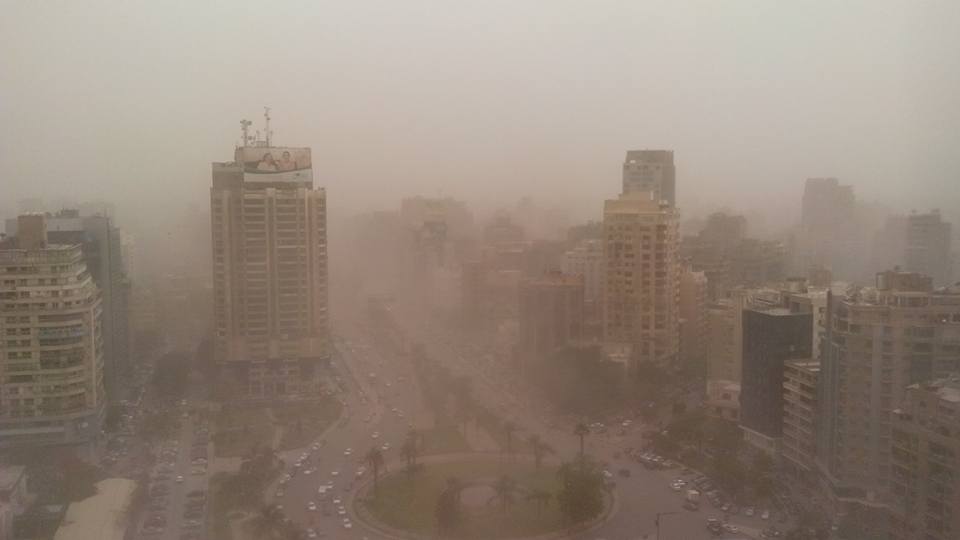 With temperatures reaching a high of 45°C, residents of Cairo, Alexandria and other cities of Egypt have had to endure long days stuck at home with air-conditioners, drinking ice-cold juice on the streets and even swimming in public fountains to remain hydrated.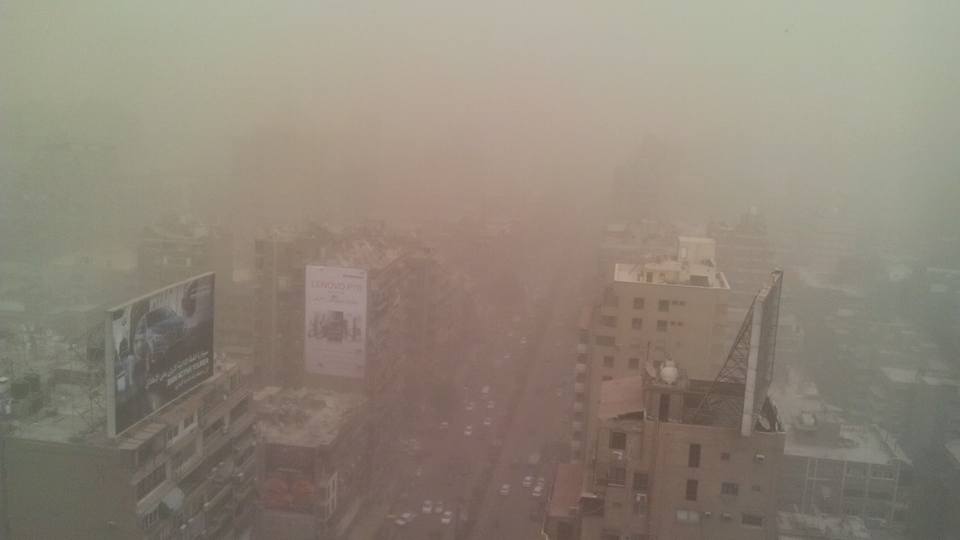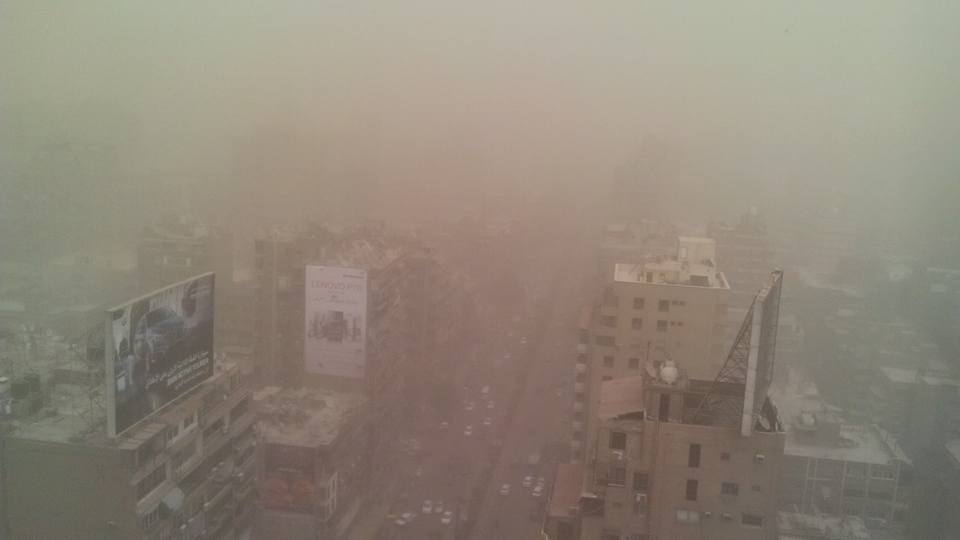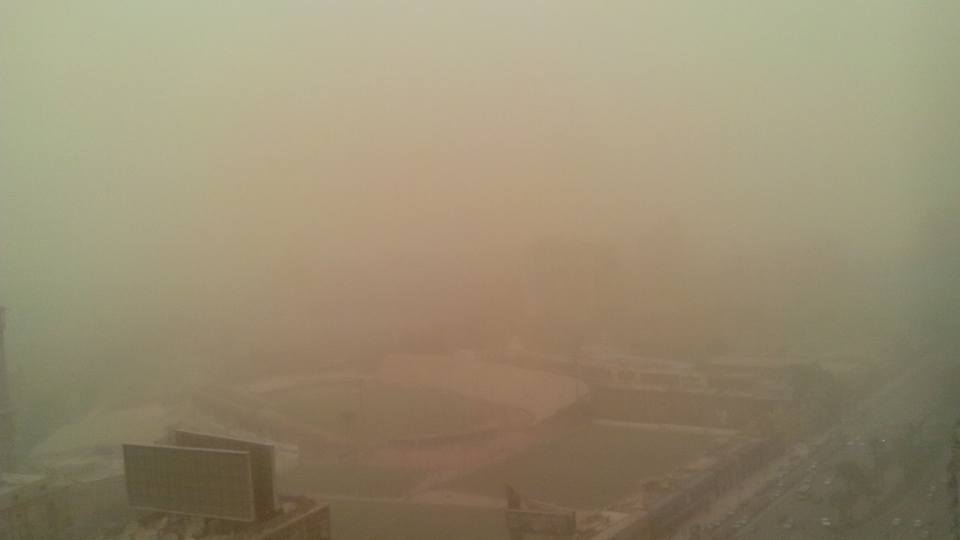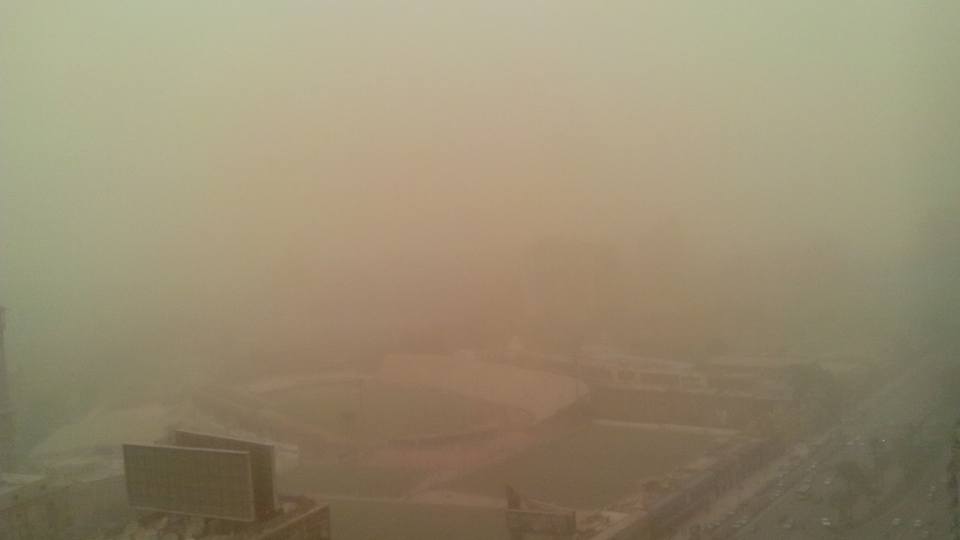 As temperatures soared, however, a sandstorm quickly swept many parts of Cairo, leaving the city with yellow skies and empty streets.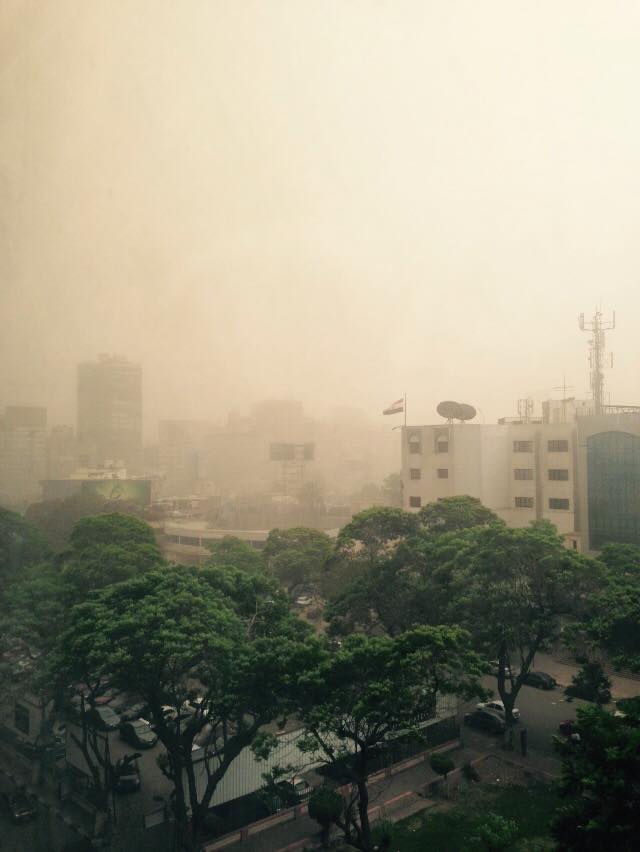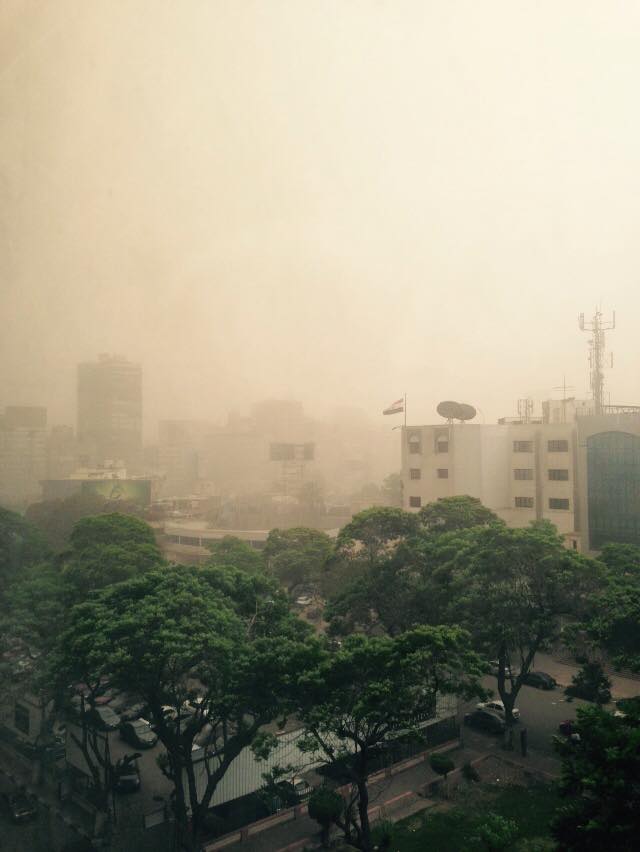 Stuck at home, many Egyptians have been sharing their photographs of the heatwave and sandstorm.
Cairo on the hottest day of the year with temps soaring to 112F /44C accompanied by high winds. Unpleasant pic.twitter.com/TLBHsWqNXu

— Tamer El-Ghobashy (@TamerELG) May 27, 2015
Egypt's Ministry of Health has warned citizens to avoid leaving their homes, unless it is to travel to work or school, and to ensure citizens remain hydrated at all times.
Cairo 27May 2015 @ 16:36 pic.twitter.com/hE1x0lENvb

— Eslam Omar (@eomar83) May 27, 2015
Ok so it's 110+ degrees today but at least we're getting some sun pic.twitter.com/9i2B5vgFaH

— Basil الضبع (@basildabh) May 27, 2015
#Cairo #Nile view. #happeningnow pic.twitter.com/h2Dv7wOXcD

— DarknessReigns (@Nephthys0) May 27, 2015
The current heatwave, Egypt's Meteorological Authority said, is expected to last until Thursday night (May 28).
أطفال مدينة دشنا يلجأون للاستحمام في مياه نهر النيل هربا من موجة الحر الشديدة #الحراره_اليوم pic.twitter.com/yjfuVI68XW

— أخبار ولاد البلد (@WeladElBaladN) May 27, 2015
#الحرارة_اليوم #ولاد_البلد سيدتان تستخدما الشماسي لمواجهة ارتفاع درجة الحرارة بمدينة #المنصورة تصوير: @hoda201013 pic.twitter.com/KMuzVTKCif

— أخبار ولاد البلد (@WeladElBaladN) May 27, 2015
---
Subscribe to our newsletter
---