A new Guinness World Record was recorded in Egypt on Friday as the local champion Ahmed Gabr led 644 divers in the biggest underwater clean-up which took place in the Red Sea right off Hurghada in celebration of the World Environment Day.
Joined by the Minister of Tourism Khaled Rami and the Governor of Red Sea Ahmed Abdullah, Gabr alongside the group of Egyptian and foreign divers set out to break the world record set in the same category which was recorded last year in the United Arab Emirates (UAE).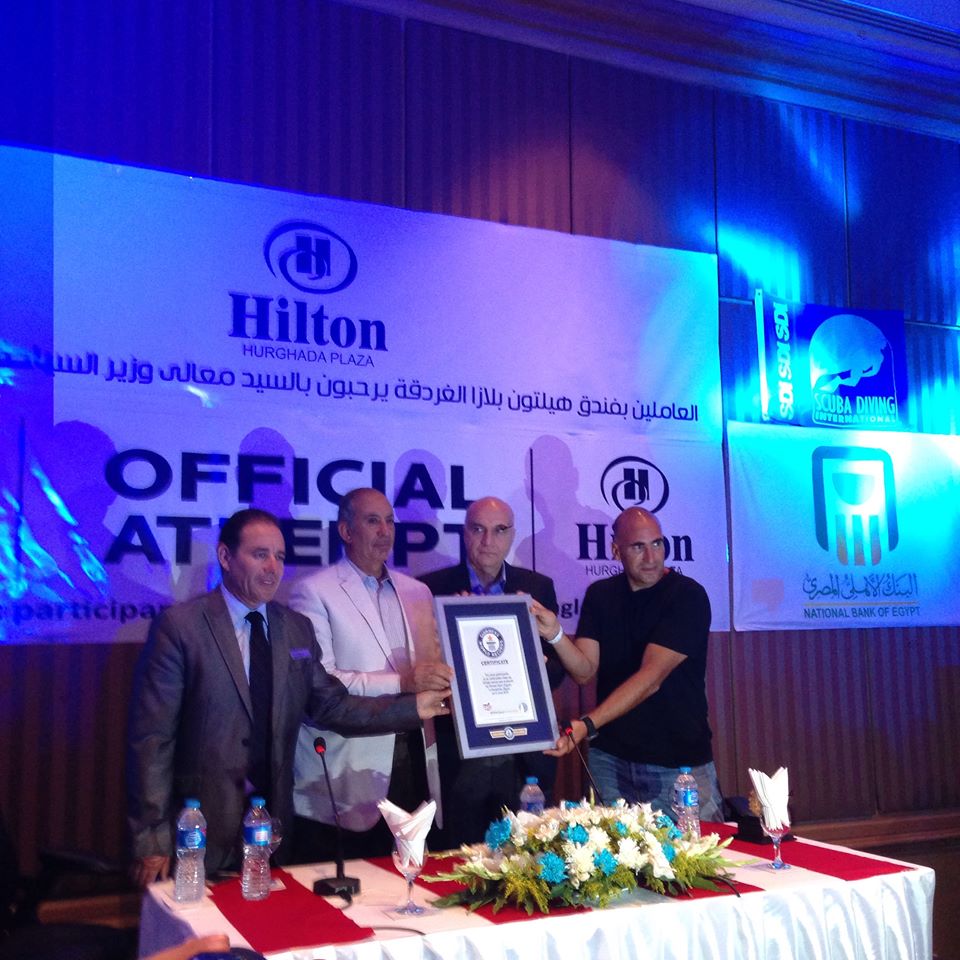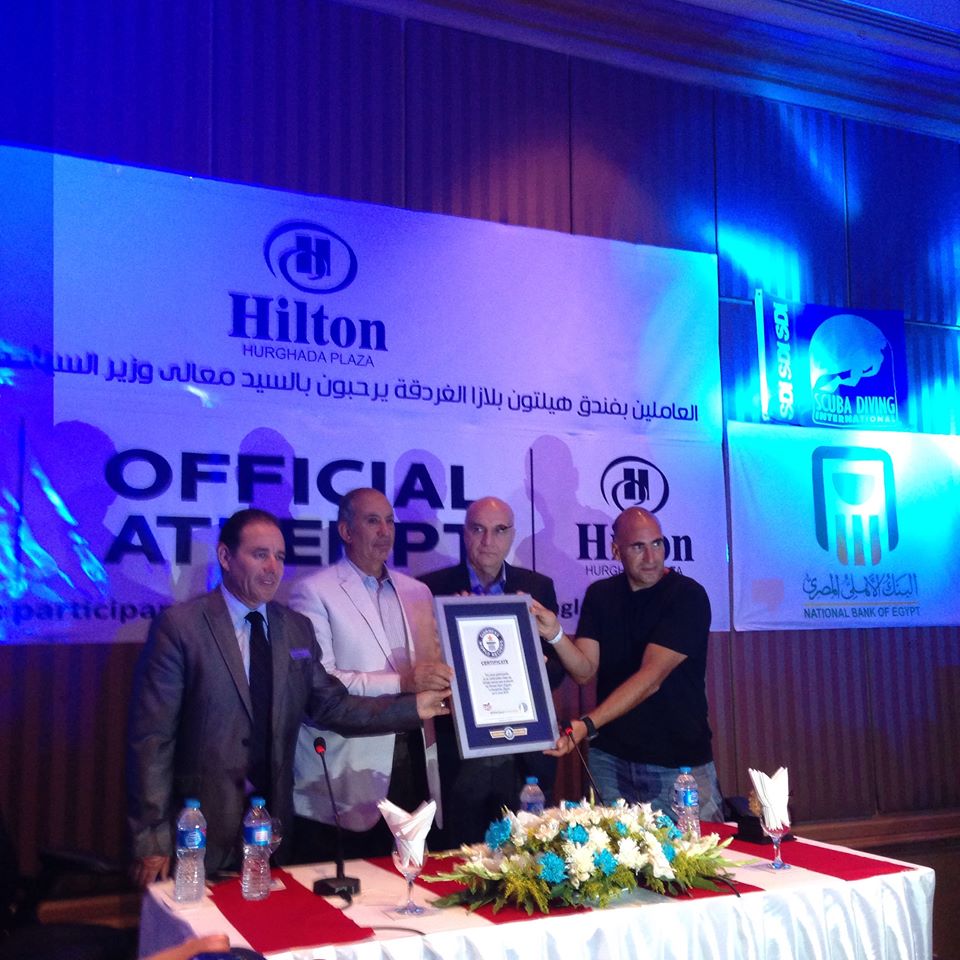 "The total number of divers, who set yesterday's new Guinness World Record in deep sea cleaning, reached 644 after it was originally planned for 400," said Gabr in a comment to Egyptian Streets after the record-breaking clean-up dive.
Gabr added that the previous record-holding underwater clean-up, a UAE-government-sponsored event, saw the participation of 300 divers.
"This international event will have a profound impact on enhancing tourism and drawing the world's attention to recreational diving in Egypt, as well as the state's interest in preserving a clean marine environment to sustain ecological balance," undersecretary of the Ministry of Tourism Mostafa Abdel Latif said, as quoted by MENA.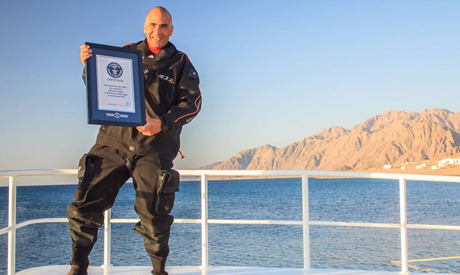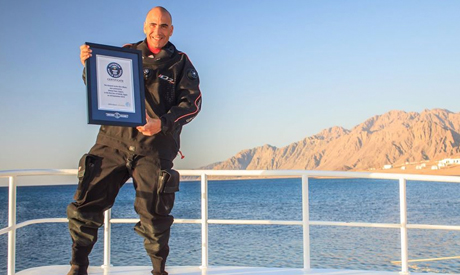 In September 2014, Gabr raised another bar for divers as he earned the Guinness World Record for the deepest SCUBA dive as he submerged to 332.35 meters off the Red Sea shore in Dahab, Sinai.
Reflecting on the success of the event, the Minister of Tourism praised the efforts put into the clean-up, and added that the Ministry plans to build up on this success by tying more key sports events with tourism promotion activities.
---
Subscribe to our newsletter
---