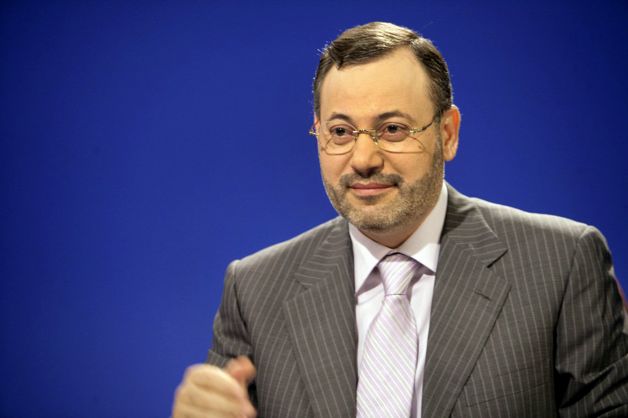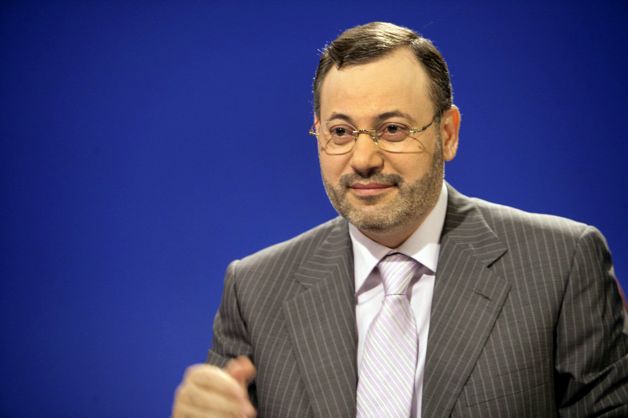 Prominent Al Jazeera Arabic news anchor Ahmed Mansour, who was arrested on Saturday in Berlin's Tegel airport, has been released from custody after being held over the weekend, according to an update by the network.
The Berlin court also ruled against extraditing the Al Jazeera journalist, as per a request from Egyptian Foreign Ministry spokesman Badr Abdelatty, who called for him to be sent to Egypt to face criminal charges. In 2014, Mansour was sentenced in absentia to 15 years in prison by Cairo's criminal court on the charge of torturing a lawyer in Tahrir Sqaure in 2011.
According to an interview with Mansour on Al Jazeera Arabic on Saturday, he was arrested whilst trying to board a Qatar Airways flight to Doha under an Egyptian arrest warrant. This is the latest in a series of tensions and legal conflicts between Egyptian authorities and the Qatar-based network.
Mansour also divulged in the interview that, before he was detained, he had been filming a show in Germany about Egyptian President Sisi's recent visit to the country. The visit sparked some controversy amongst German politicians
It is suspected that Mansour was potentially detained on the basis of an order by international criminal police organisation Interpol, requested by the Egyptian government.
Upon his arrest, he allegedly showed the police a document from Interpol, stating that the organisation had rejected Egypt's request for his arrest, and that he is not wanted on any charge.
It is still unclear as to the involvement of Interpol. Meik Gauer, a spokesman for the federal police in Berlin told the Guardian: "All countries that put out an international arrest warrant that is also valid in Germany go via the Bundeskriminalamt (federal criminal police office)
"The BKA then puts the arrest warrant into its system, so that the federal police at the border control also has access to it. Our contact is not Interpol, but the BKA….I don't know if Interpol had anything to do with it."
Mansour has since claimed that the arrest was a German initiative, and not related to the Interpol request submitted by Egypt. He has also suggested that his arrest is the result of a deal between Sisi and Germany.
The Egyptian state-owned news agency MENA, which works within the Ministry of Interior, announced on Sunday that it had previously submitted a general list of every person convicted by Egyptian courts living abroad to all state members of Interpol.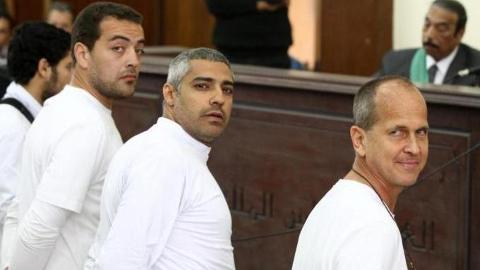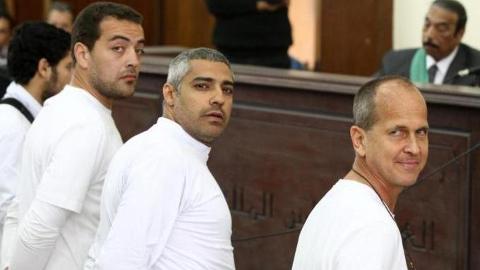 To maintain political neutrality, Interpol's charter forbids it from undertaking interventions or activities of a political, military, religious or racial nature or involving itself in disputes over such matters.
The latest clash between Egyptian authorities and Al Jazeera comes after three of the network's journalists – Peter Greste, Mohamed Fahmy and Baher Mohamed – were released by Egypt on bail after spending more than 400 days in prison.
The three journalists were accused of defaming Egypt and spreading false news, as well as operating in the country without a journalistic permit.
Fahmy has since decided to sue the network, accusing his former employer of negligence and misconduct, which he believes led to his arrest by Egyptian authorities.
---
Subscribe to our newsletter
---