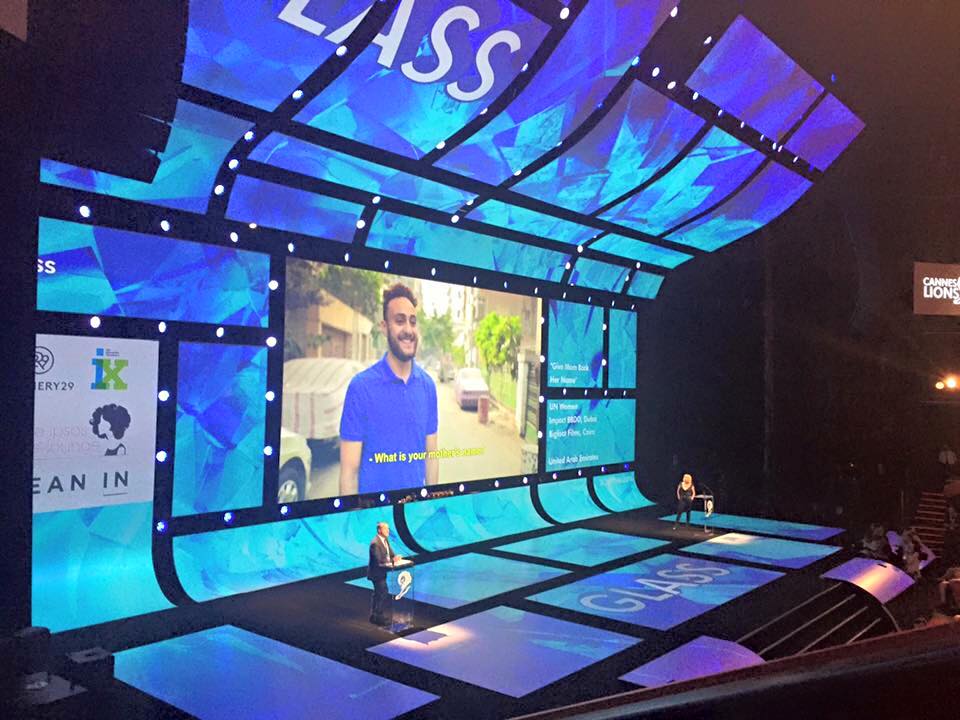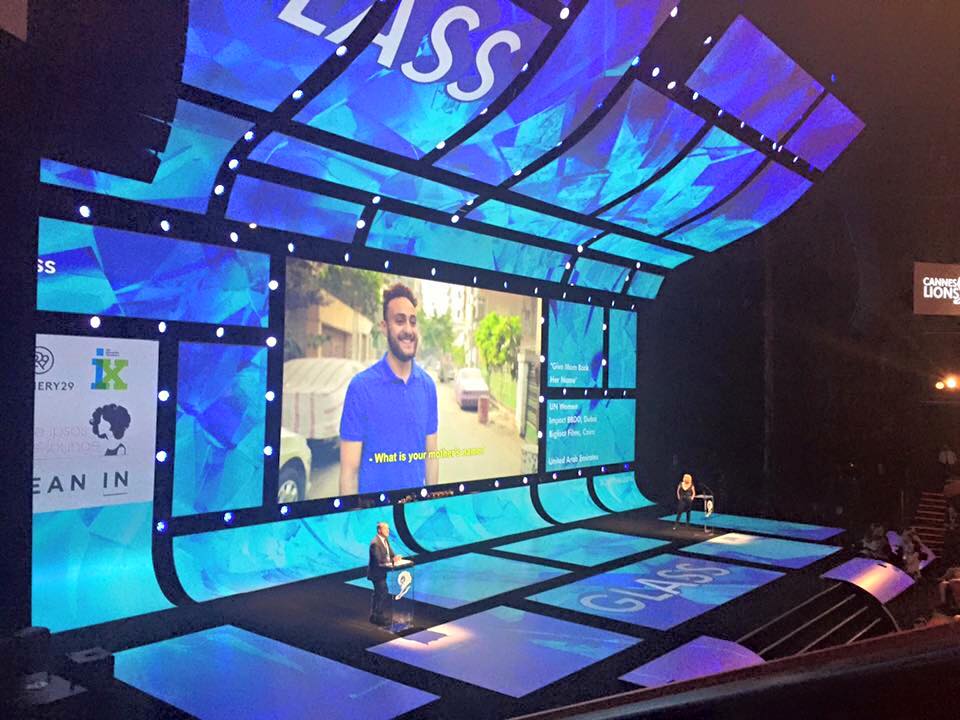 A UN Women campaign released on 2015's Egyptian Mother's Day (March 21) calling people to 'Give Mom Back Her Name' has won the first Glass Lion award at the Cannes Lion International Festival of Creativity on Monday.
The Glass Lion, established this year, recognizes work that highlights issues of gender inequality or prejudice and attempts to shift views towards a more equal attitude. All proceeds from the entry fees were put into a program encouraging the establishment of a more gender-neutral landscape.
The campaign, directed by Maged Nassar and Tameem Youness, consists of several street interviews in which Egyptian men of different ages are asked about their mother's names.
In Egypt, there is a traditional societal belief that publically revealing one's mother's name is a source of shame. To combat this notion, the campaign encouraged people to use the hashtag #MyMothersNameIs and reveal the name of their mothers, showing it as source of pride.
Made by advertising agency Impact BBDO Dubai for UN Women, the video received much praise and was widely shared after its release.
In an interview with Mada Masr, Nassar and Youness expressed their excitement towards the ad campaigns success.
"I'm very happy 'Give Mom Back Her Name' got the recognition it deserved," Youness told them. "It feels incredible knowing that it had nothing to do with selling a product."
Social media users responded enthusiastically to the video and posted their mothers' names on Facebook and Twitter as their profile pictures. Some users took their support for the campaign to another level and posted short videos revealing their mothers names using the hashtag #MyMothersNameIs.
According to Nassar, what he favored about the campaign was how it provided a realistic and simple way to take action.
"All it takes to be part of it is having the courage to face how the world reacts to you giving your mom back her name," he stated.
---
Subscribe to our newsletter
---