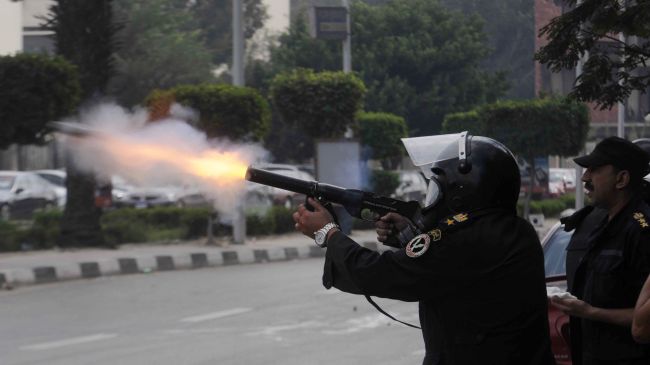 Nine men have been killed by Egyptian security forces in Cairo's October 6 suburb. The individuals were killed in a raid on a home which was allegedly being used as Muslim Brotherhood headquarters, according to security sources. This comes alongside ongoing conflict between security forces and militants in North Sinai.
The killed include Nasser al-Hafi, a prominent Muslim Brotherhood lawyer and former lawmaker, and leading Muslim Brotherhood figure Abdel Fattah Attia.
According to a statement from the Ministry of Interior, the raid "is part of an operation of tracking down prominent and leading Muslim Brotherhood members, who have been accused and in some cases convicted of murder, violence and terrorism
"The operation was based on information indicating that the leading Muslim Brotherhood member Abdel Fattah Attia had organised a meeting with members of the Muslim Brotherhood quality operations committee at one of the group's "dens" on July 1.
"The meeting was intended to study and plan the Muslim Brotherhood operations during the upcoming period, which include several acts of vandalism of vital facilities during the June 30 celebrations."
Whilst the security forces claim the men were armed and began firing on security forces, Muslim Brotherhood spokesman Mohamed Montase denied that the men were armed, stating that they were holding an organisational meeting.
"A group of Brotherhood leaders were killed in cold blood in a house in the 6 October suburb," said Montase in an interview with Al Jazeera Arabic. He continued to comment that the meeting was in reference to sustenance for the families of killed Brotherhood activists.
According to a Muslim Brotherhood statement, other individuals killed in the raid include Mohamed Ibrahim Taher, Mohamed Ismail, Dr Taha Ismail and Gamal Khalifa.
In another statement in English, the group said: "While asserting its rejection of the killing and violence in Sinai and other places, the Muslim Brotherhood is holding criminal Abdel Fattah el-Sisi and his gangs responsible for the repercussions of these crimes."
---
Subscribe to our newsletter
---