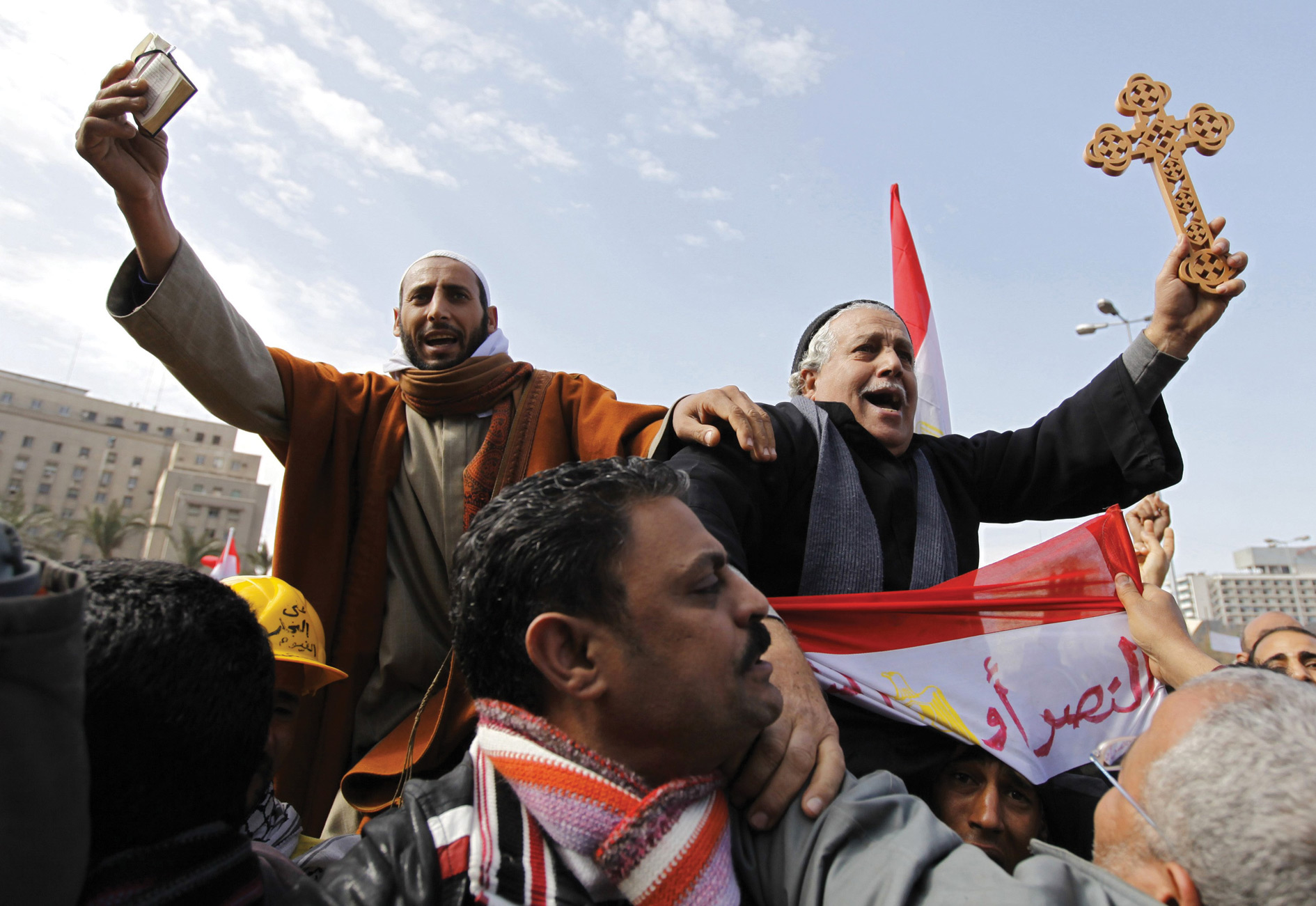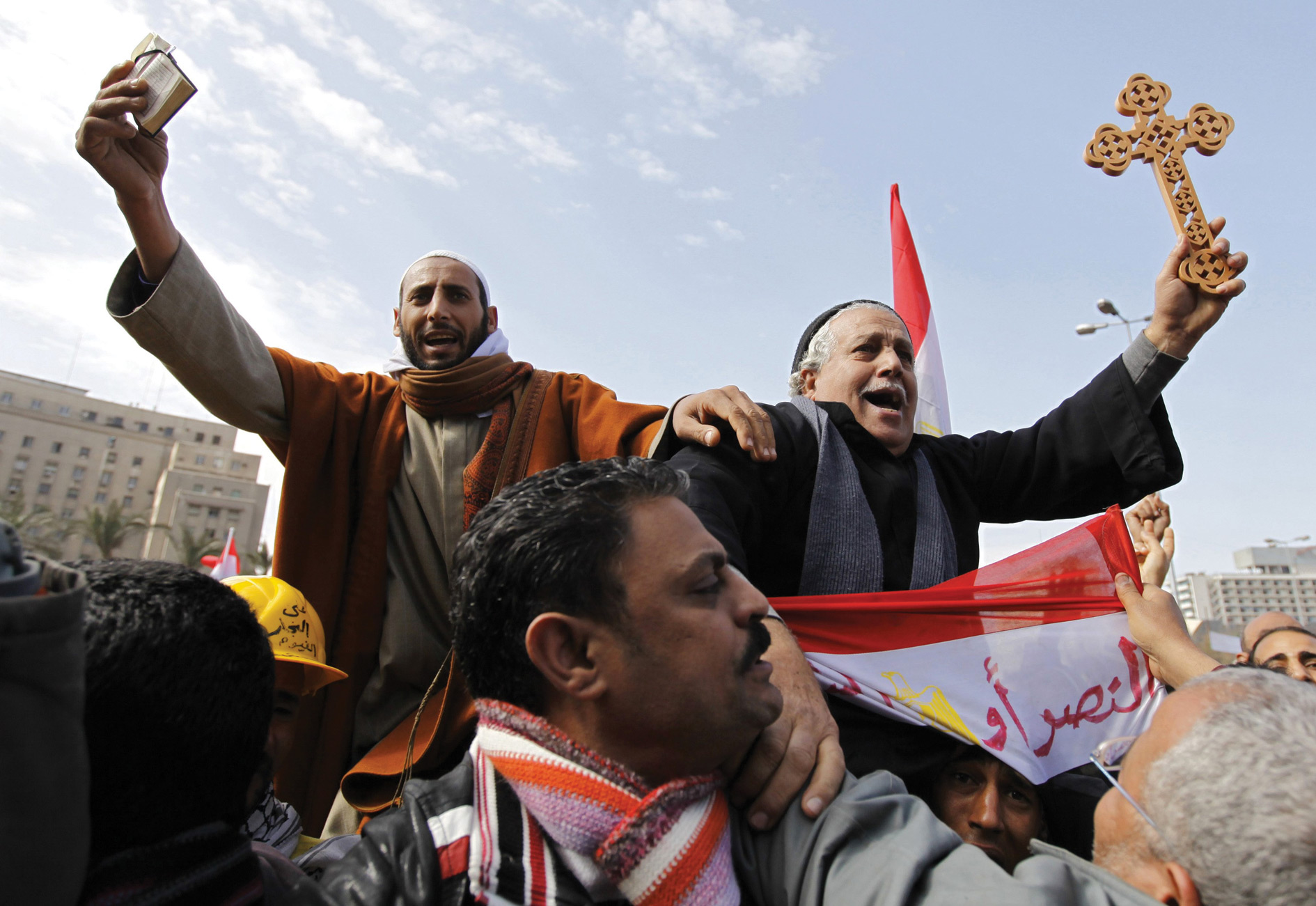 There is no doubt that the past four years have been a roller coaster ride for the Arab World. They have brought about the very best and the very worst in people.
Prior to the events of 2011, Egypt to me was a haven of religious coexistence. Having been abroad for the past 10 years, I have witnessed and experienced religious tolerance but never the deeply ingrained acceptance and almost equal coexistence between the different religious groups as is prevalent in Egypt.
However, when in 2011, on New Year's Eve a bomb went off in front of al-Qiddissin (All Saints) Church in Alexandria, killing 21 people and injuring many others, that beautiful image I had of Egypt was deeply shaken. At the time, a very close friend of mine furiously claimed, "that's the way it's always been, and that's the way it will always be. Coexistence is a Utopian ideal that doesn't exist and even if it did, then definitely not Egypt."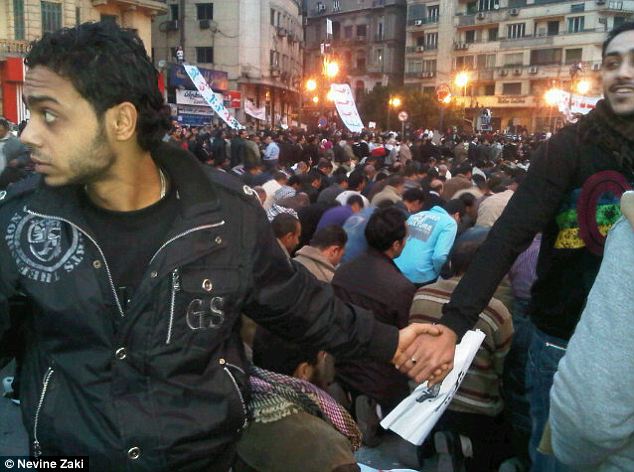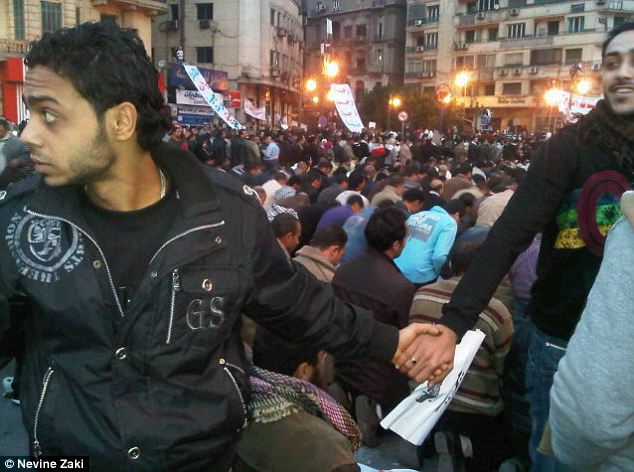 Given my distance from Egypt, I started to take his word for it. It's no secret how the media coverage at that time was clearly inclined towards exaggerating and accentuating on all forms of tension. And since these images were all I knew of Egypt, I couldn't argue back.
Nevertheless, it wasn't long before about a month later, a picture of Christian Egyptians forming a circle around a group of Muslims praying in Tahrir Square went viral on social media. This picture was all I needed to restore my faith in that "Utopian ideal" of coexistence.
Two years later, after the ousting of Mohamed Morsi, terrorist attacks against Christians started to intensify once more. On Thursday August 15 2013, it was reported that in a matter of 24 hours, dozens of churches were attacked as well as many Christians' homes and businesses.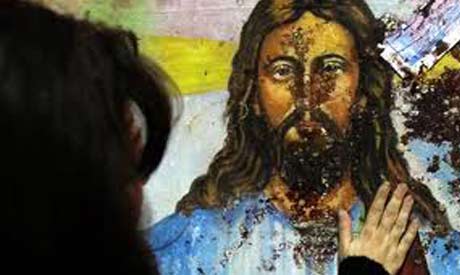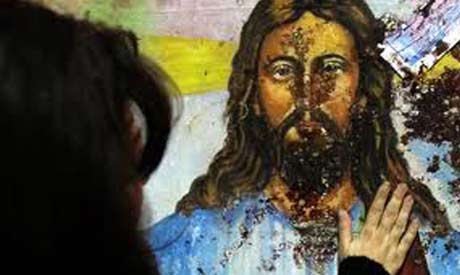 As rattling as the news was, social media was once again swift in showing me the other side to the horrific events. This time, it was a picture of a group of Muslims standing in front of a Church to protect it.
One incident after the other, it grew clearer that this savagery is irrelevant to any religious affiliations, and that these terrorist attacks do not disprove the wonderful religious coexistence that I have always witnessed in Egypt. In fact, it was an image that grew deeper roots the more I stayed in Egypt. I had finally found all the evidence that would disprove my friend's grim opinion of Egypt.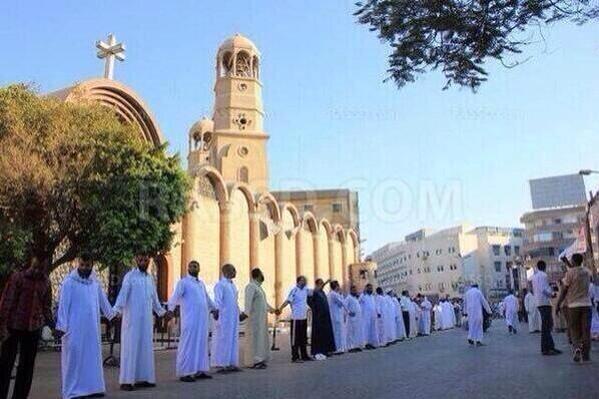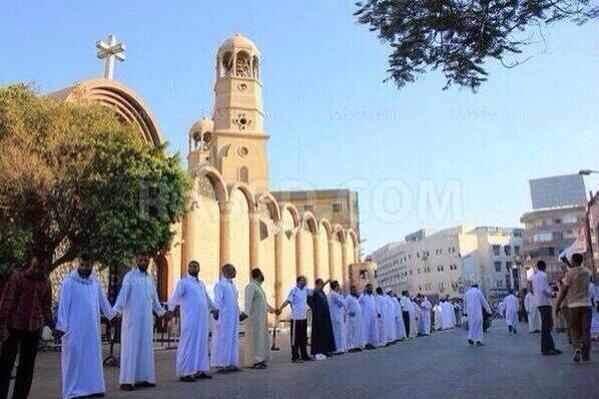 Recently, I've had the pleasure of speaking with Girgis Nady, director of the Kasr al-Dobara Evangelical Church (KDEC) Food Bank and chief organizer of the Ramadan Love Feast initiative, whose insights were yet another stepping stone towards reinforcing my peaceful image of religious coexistence in Egypt.
In the years that followed 2011, the church began to witness exponential growth of the already widespread poverty. Without giving it a second thought, the church's need to contribute as much as possible was inevitable. To serve this purpose, the KDEC Food Bank was launched in January 2013.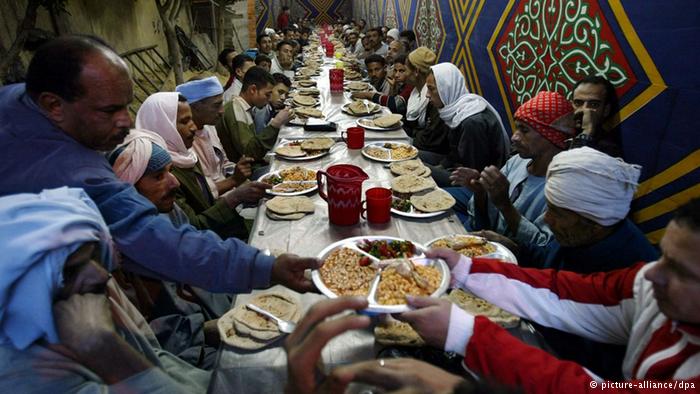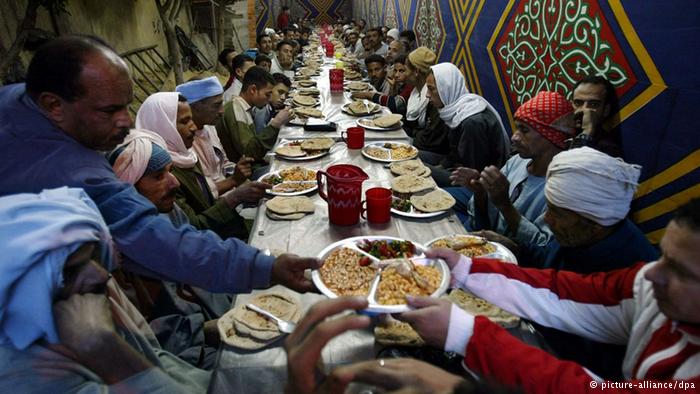 As Nady states, the food bank aims to "target the poorest of the poor, the country's most marginalized and the refugees of our nation." The events and initiatives organized annually by the food bank include Widows Project, Refugees from Syria, Sudan and Yemen, Feast Distribution, and Ramadan Love Feast.
Ramadan Love Feast was first launched by the KDEC Food Bank in Ramadan 2013, celebrating its three-year anniversary this year. The idea is simple and follows the widespread tradition of Mawa'ed el Rahman, literally translating to Tables of the Merciful -in this context the Merciful referring to God. As the name suggests, those tables are often set up across Egypt and the Middle East during the Holy Month of Ramadan to ensure those who are financially disadvantaged are provided with a meal to break their fast. However, what makes Ramadan Love Feast different is that it is organized by a church.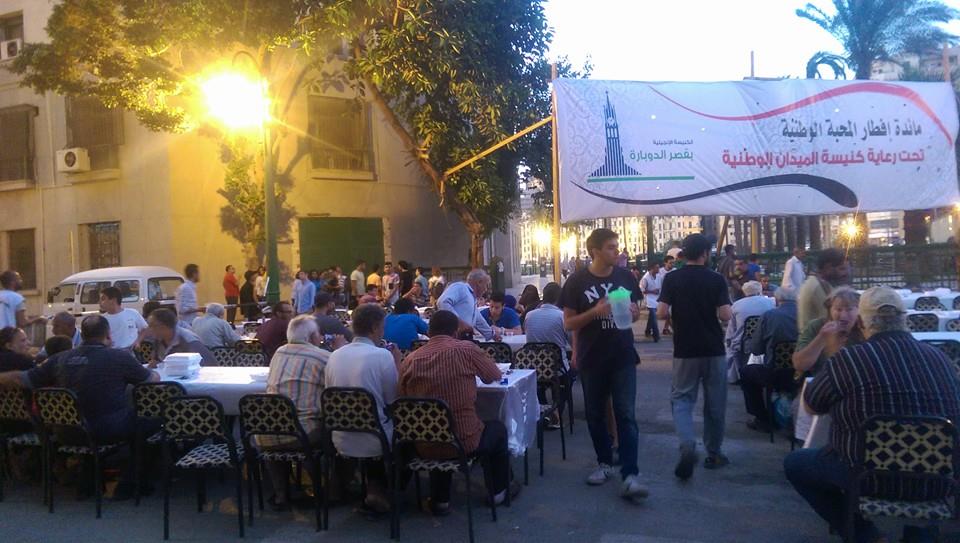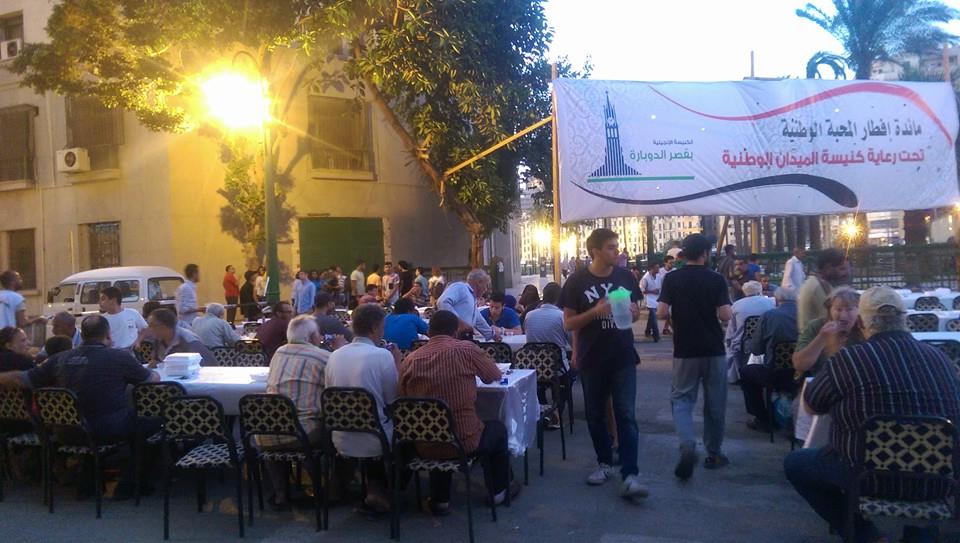 Twice a week during Ramadan, tables are set up outside the gates of KDEC offering meals to around 250 people. Although it is mostly aimed at fasting Muslims, the food is available to "whoever needs it, regardless of religious affiliation," as Malak Naguib, a volunteer from KDEC Youth Community Service, told Egyptian Streets.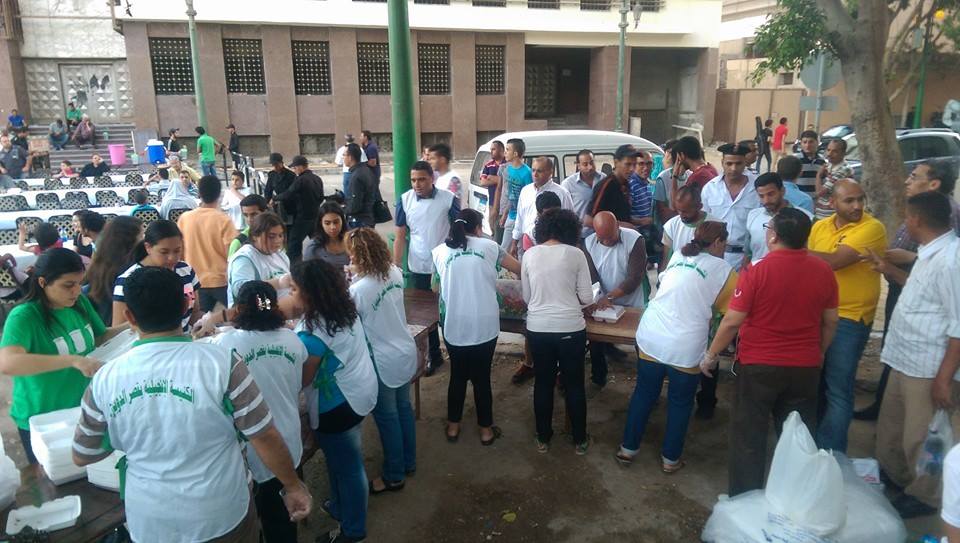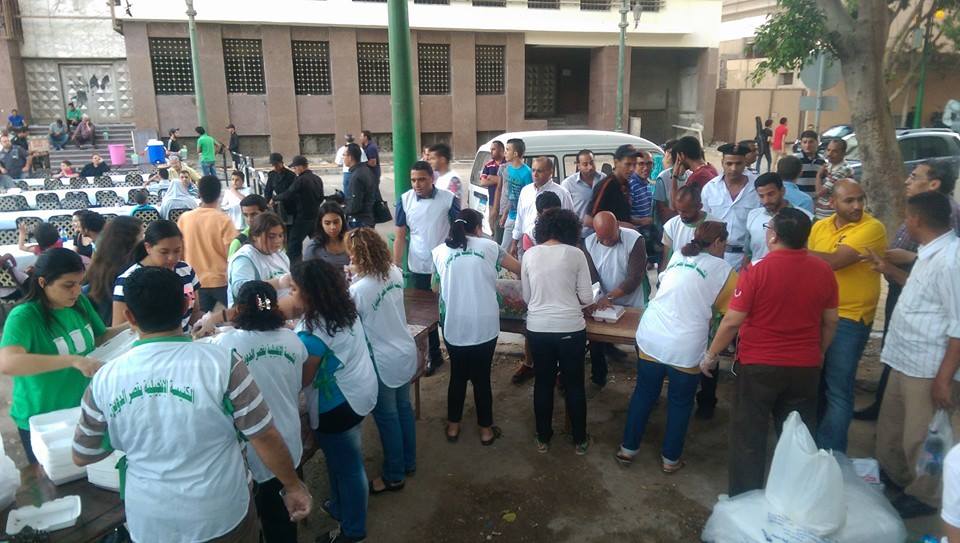 After speaking with the amazingly spirited team from KDEC and the Ramadan Love Feast initiative, it was hard to retain a shred of doubt that despite the exaggerated or false images portrayed by the media, there certainty was underlying mercy, acceptance and coexistence among Egyptians of different faiths and believes. If my first hand interaction in Egypt has taught me anything about acceptance, it is that just like God's mercy knows no race, nationality or religion, neither should ours.
---
Subscribe to our newsletter
---