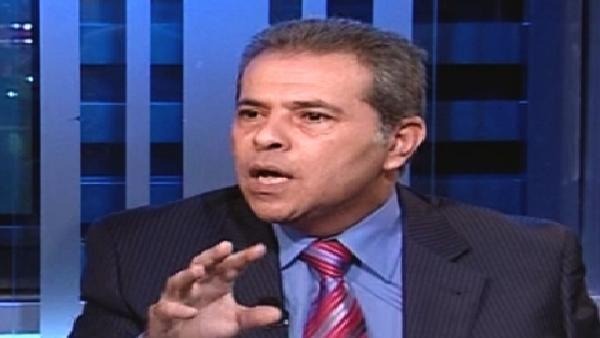 Security guards have arrested the highly controversial Egyptian TV host Tawfik Okasha, according to national newspaper Al Ahram.
According to the Interior Ministry, he was arrested due to two outstanding court rulings, issued six months ago. Al Ahram states that these rulings could carry prison sentences.
The host was reportedly arrested whilst leaving the Media Production City complex after presenting his morning show.
Al-Faraeen, the satellite TV channel founded by Okasha and on which he is the prime TV host has stopped its regular programming, replacing it with the message: "Dr Tawfik Okasha was arrested by the Interior Minister without cause or charge. He is currently detained at Nasr City police station. Al-Faraeen TV channel holds the minister personally responsible for Okasha's health as he is currently prevented from taking his medication while in detention."
Okasha widely known for his controversial views, which include his staunch opposition to the Muslim Brotherhood, and support of former Egyptian President Hosni Mubarak's National Democratic Party.
This is not the first time Okasha has found himself in legal trouble – in March 2012, he was found guilty of defamation and libel when he insulted the mother of Khaled Said, whose death at the hands of Egyptian security forces sparked the 2011 revolution.
He was also convicted of insulting former Egyptian President Mohamed Morsi, and sentenced to four months in prison. He never served his sentence, which was criticised heavily by human rights organisation Amnesty International.
---
Subscribe to our newsletter
---