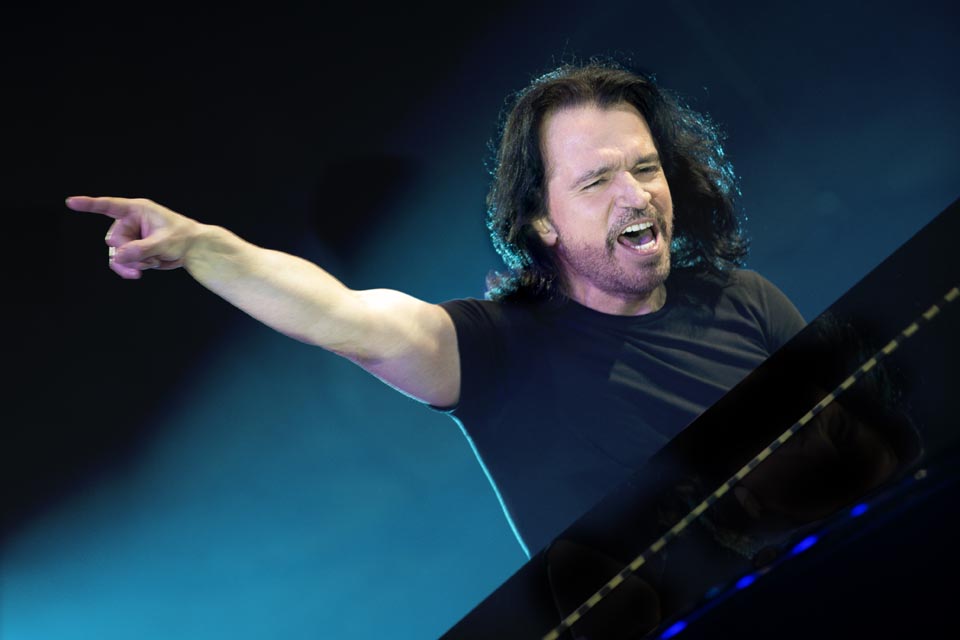 On September 5, the world renowned Greek-American musician Yiannis Chryssomallis, popularly known as Yanni, has announced on his official Facebook and Twitter accounts that he will be performing along with his phenomenal orchestra for the first time ever in Egypt by the Giza Pyramids on October 30.
For 25 years, the 60 year old keyboardist, pianist, composer and music producer, and two-time Grammy Award nominee, has experimented with music beyond the boundaries of popular music genres, despite it being labeled under 'New Age'. From combining electronic music synthesizers with full symphony orchestras, to the use of exotic instruments on stage, Yanni's music has retained its unique edge despite its ever changing vibe.
Besides his studio recordings which are internationally acclaimed, Yanni's live performances are yet more celebrated. Calling them the 'United Nations', Yanni has hand-picked some of the most phenomenal musical talents from around the world to join his orchestra which includes musicians from Cuba, Paraguay, Taiwan, Armenia, Canada and more.
Yanni's much anticipated 'Dream Concert' by the Pyramids follows a number of concerts that were performed on the premises of world famous sites including the Taj Mahal in India, the Forbidden City in China, the Kremlin in Moscow, El Morro Castle in Puerto Rico, the ancient city Byblos in Lebanon, the Carthage in Tunisia and Burj Khalifa in Dubai.
"There is nothing like the excitement and interaction with a live audience," Yanni told Linda Sickler in a 2012 interview to Savannah Now. "I get butterflies before every single show, and I feel an immense connection and inspiration from every audience, anywhere in the world. Nothing beats performing live, there is nothing like it."
For reservation, tickets are now available at TicketsMarche.com.
---
Subscribe to our newsletter
---