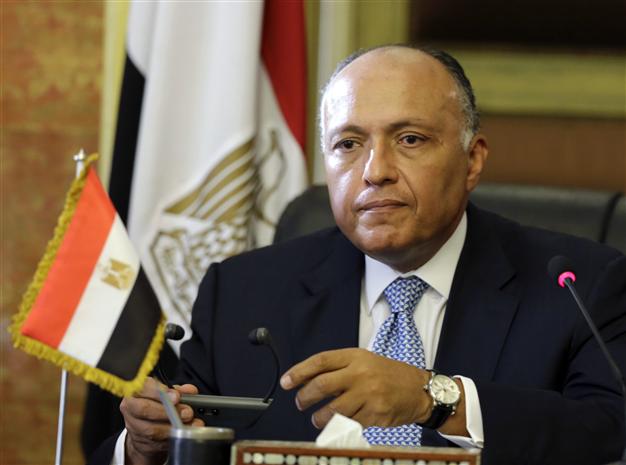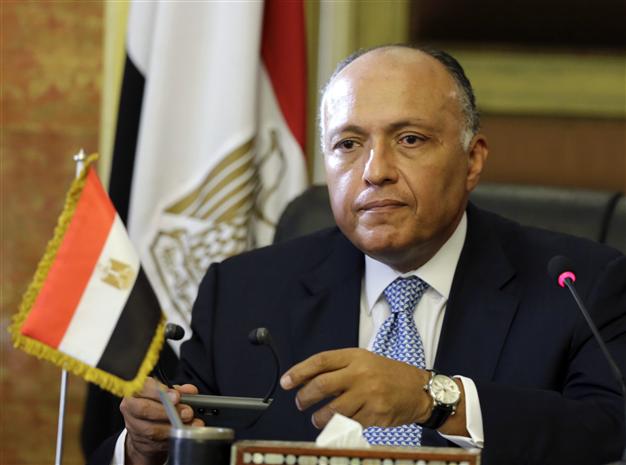 The following is the text of an open letter addressed to the people of Mexico by Sameh Shoukry, Egypt's Minister of Foreign Affairs, which will be published in Mexican newspapers. The open letter, which has been published by the Ministry on its social media pages, comes two days after seven Mexican tourists and five Egyptians were killed when Egyptian security forces accidentally opened fire on them in the Western Desert.
============
I am writing this open letter to the Mexican people to express my deepest sympathy and condolences for the loss of innocent Mexican lives and the injury of other tourists on Egyptian soil on 13 September 2015.
I realise there is little that can be said to console the families and friends who are mourning the loss of their loved ones. The grief of losing a son, daughter, brother, sister, relative or friend in such a sudden and unexpected way is simply unimaginable. But perhaps, here in Egypt, we are closest to understanding just how deep this sorrow and grief may feel. We, of all people, have experienced first-hand such unfathomable loss. Throughout the past decades, and particularly the past few years, we have lost numerous innocent civilian lives to terrorist violence. This loss has encompassed hundreds if not thousands of law enforcement agents, who risk and often lose their lives while protecting civilians and their property, defusing bombs, and apprehending or fighting terrorists and criminals. As people who regularly put their lives in harm's way to protect our communities, I assure you that they are the most cautious and careful when it comes to preserving the lives of others.
Having said that, Egypt is still in the process of investigating exactly what happened on that fateful day. The Egyptian authorities are unequivocally committed to uncovering the precise details of this tragedy. The chain of events is still confusing and unclear. There have been reports, many of them conflicting, regarding whether the tourist convoy had the necessary permits, whether it had taken a detour to a restricted area and whether the use of 4 wheel drives instead of a tourist bus had increased the risk of mistaken identification. The emerging facts indicate that an operation was taking place against terrorists in that area at the time the convoy passed. We still do not know if the convoy was simply in the wrong place at the wrong time, or if some error was involved. I assure the Mexican people that an impartial inquiry is being held, under the leadership of Egypt's Prime Minister himself, and that Egypt is prepared to do its utmost to help in any way it can, including through the expedited return of the bodies of the deceased to Mexico and the full treatment of the injured.
I am deeply troubled that some people have chosen to exploit this tragic event to allege that Egyptian law enforcement officials have no strict rules of engagement, act indiscriminately, or do not take the necessary precautions during their operations. They have intimated that more lives have been lost at the hands of Egypt's law enforcement agents than at the hands of terrorists. This could not be farther from the truth.
These people forget that terrorism in Egypt has targeted tourists in the most despicable of ways. Controlling this huge threat in order to make the country safe for its citizens and visitors has cost Egypt the blood of many of its sons and daughters. It would defy reason to think that Egypt's law enforcement authorities could ever deliberately harm innocent tourists. In fact, Egypt's prosperity and the very livelihood of its citizens depend enormously on the tourism sector, which once employed 12% of our workforce and contributed more than 10% of GDP. More importantly, I assure you that Egypt's law enforcement agents operate under a strict moral, ethical and legal code that seeks to avoid civilian casualties. This is a hallmark of our humanity and compassion. We have nothing to gain from the tragic incident of 13 September, and everything to lose.
Mexico, like Egypt, has suffered from large-scale violence, albeit for different motives. The drug war in Mexico has killed tens of thousands of innocent people, a large portion of them law enforcement officials. Organised crime groups have ruthlessly assassinated political figures and state officials. If anything, this shows that Egypt and Mexico face similar challenges. We are all together in the same boat, sailing in a stormy ocean. We hope this will drive us to maintain the mutual appreciation, solidarity, affection and friendship that have always existed between our two nations, governments and people. At no point has this been as important as it is now.
My own thoughts and prayers, as well as those of the Egyptian people and government are with the people of Mexico and the families of the victims of this sad event, both Mexican and Egyptian. We share your pain and your sorrow and hope that God Almighty will give us all the patience and wisdom to endure this unbearable loss.
Sameh Shoukry
Minister of Foreign Affairs
Arab Republic of Egypt
---
Subscribe to our newsletter
---