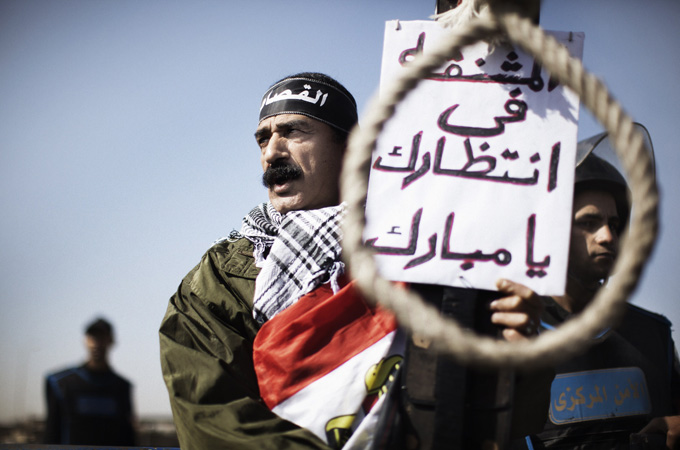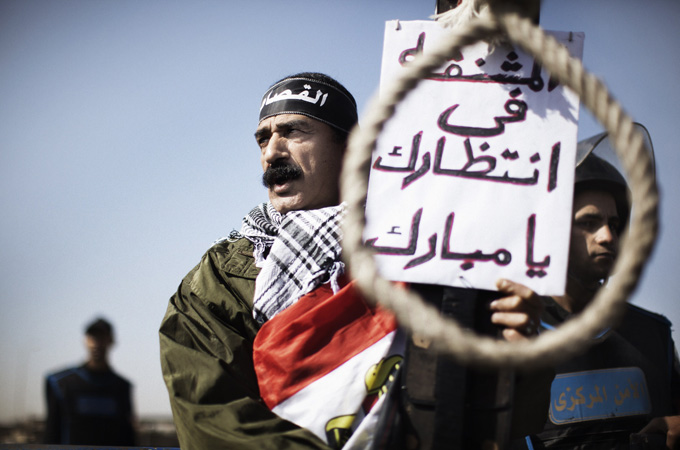 Egypt has objected to a UN Human Rights Council resolution on prohibiting the death penalty, Egypt's permanent delegate to the UN said on Saturday.
The UN Human Rights Council adopted the resolution which was submitted by Belgium on Thursday, with 26 votes in favour, 13 against and 8 abstentions.
According to state news agency MENA, Amr Ramadan, Egypt's delegate to the UN in Geneva, expressed Egypt's deep concern over the use of economic sanctions and conditions to development aid to shape the choices of developing countries over the use of the death penalty.
These practices are "unethical" and are "wholly rejected," he said, in his word before the council.
Last year, 15 executions took place in Egypt, according to a review by Amnesty International, making it the seventh biggest executioner in the world.
Ramadan says there is a "deep divide" in talks inisde the UN over the death penalty, especially since the international human rights law is not binding on this matter.
He said the opposition front to the resolution includes Saudi Arabia, China, Pakistan and Nigeria.
Yet, the UN has for years been urging states and adopting resolution to end capital punishment.
According to the office of the UN's high commissioner for human rights, "82 per cent [of countries] have either introduced moratoria by law or in practice or have abolished it [the death penalty]." This means that 160 states with various cultures and religions have either abolished or are no longer using it.
But the review released by Amnesty International in March of this year shows that "an alarming number of countries used the death penalty to tackle real or perceived threats to state security linked to terrorism, crime or internal instability in 2014."
According to the report, at least 2,466 people in 55 countries were sentenced to death last year, a 28 percent increase on 2013.
The report attributed the main cause of the increase to a spike in death sentences issued in Egypt and Nigeria.
Egyptian courts handed death sentences to hundreds of defendants in different trials, most of whom are believed to be supporters of the Muslim Brotherhood, accused of committing acts of murder, attempted murder and other charges.
However none of these sentences are final, and some were appealed in higher courts and nullified.
Even former president Mohamed Mursi, who hails from the Brotherhood has been sentenced to death, but his sentence is still appealable.
Although death sentences issued worldwide spiked last year, executions fell by 22 percent, Amnesty said.
Similarly, the watchdog confirmed at least 491 executions in eight countries in the Middle East alone, which is a 23 percent decrease from the previous year's figure.
---
Subscribe to our newsletter
---