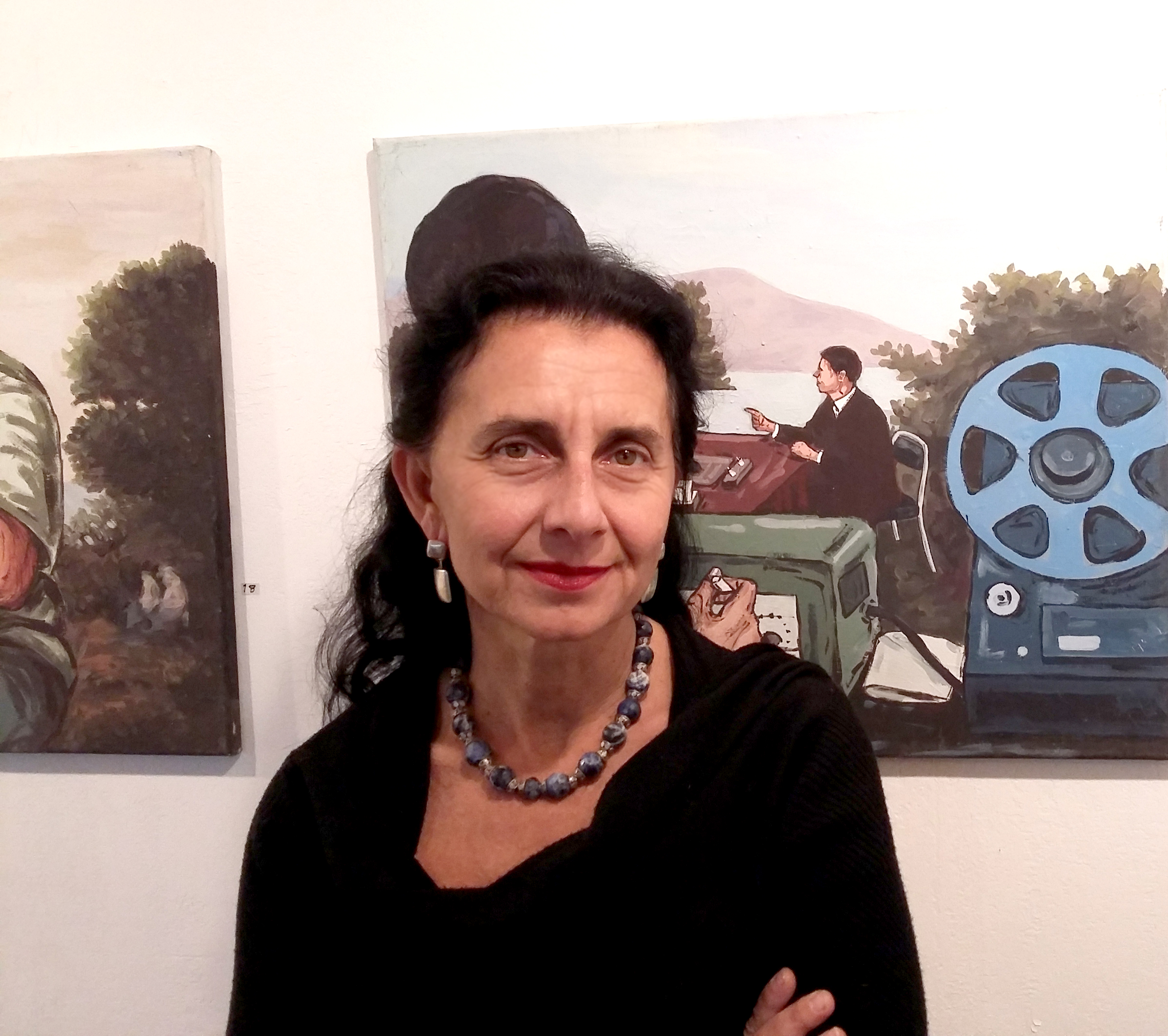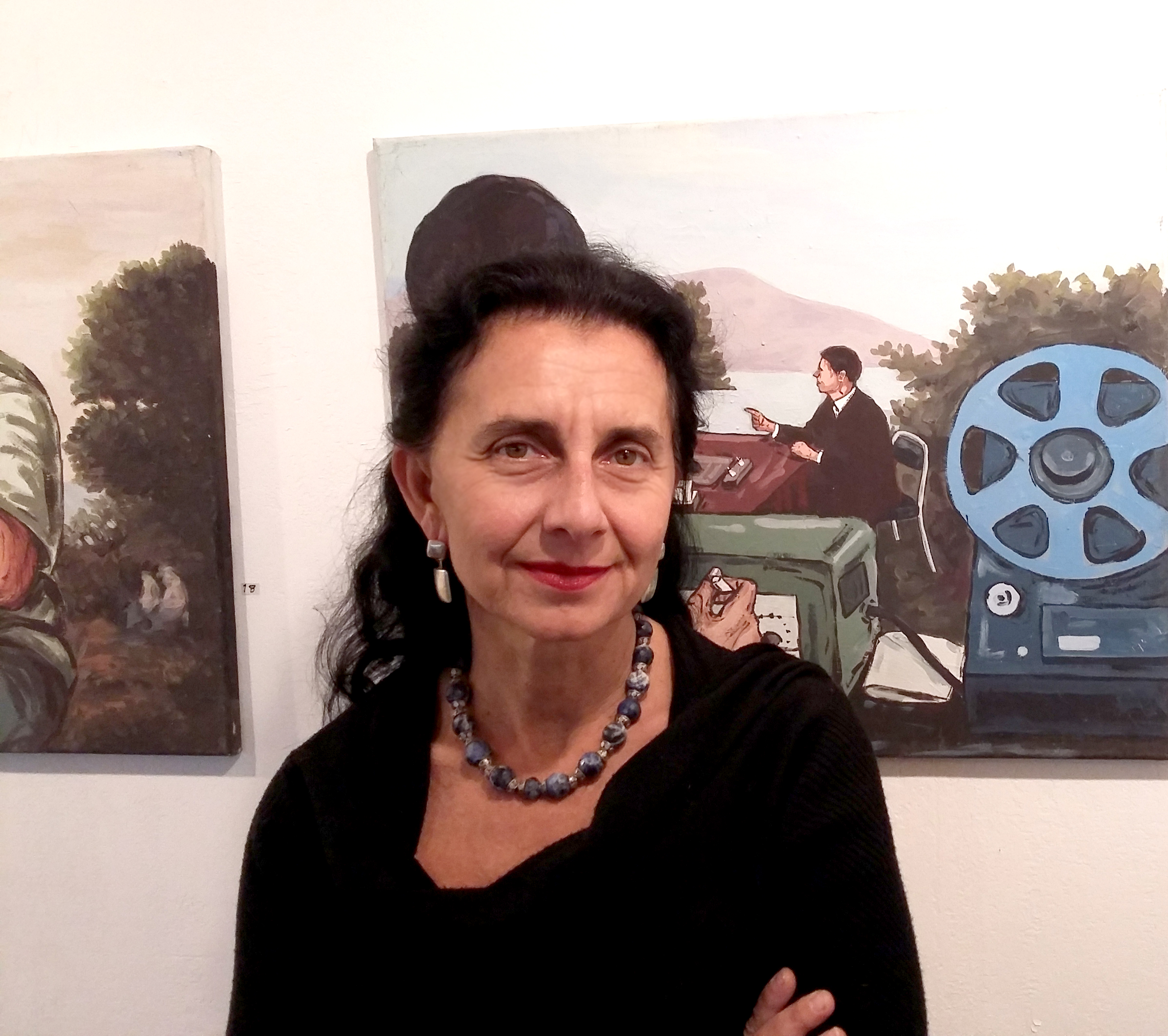 "Twenty-five years is a long time. So much has happened," Stefania Angarano sighs. The Italian connoisseur has been running the contemporary art gallery Mashrabia in Downtown Cairo for two and a half decades. In an interview to celebrate the gallery's birthday, she reminisces open-heartedly about the Middle Eastern art scene, gallery practices, the challenges faced over the years, and the memories made.
In 1990, Stefania Angarano embarked on a trip to Cairo as an Arabic student on a grant. Backed with a degree in aesthetics and working experience at galleries in Italy, she stumbled upon Mashrabia Gallery by chance. One thing led to another, and 25 years later, she still is the owner and curator of this Downtown contemporary art hub, which was originally established in the 1970s.
"Mashrabia started mainly from the wish to create a bridge between Europe, the West, and Egypt. It was before the internet and before the communication possibilities we have today. It was about introducing international artists to the Egyptian audience," Angarano says. "Mostly international artists would exhibit at the gallery, because in my opinion, Egyptian artists were very isolated and they were not enough prepared in high schools here."
Angarano had an additional, international goal with Mashrabia. "The next step was to promote local artists abroad. This was very complicated. I succeeded once or twice to establish a connection with a gallery abroad, but it wasn't a huge success. I couldn't establish a good and long relationship. Maybe I had bad luck, but abroad, Egyptian artists are like any other artist: they don't have a plus value. Even in Dubai for instance, the market is more concentrated on Iranian and Syrian artists."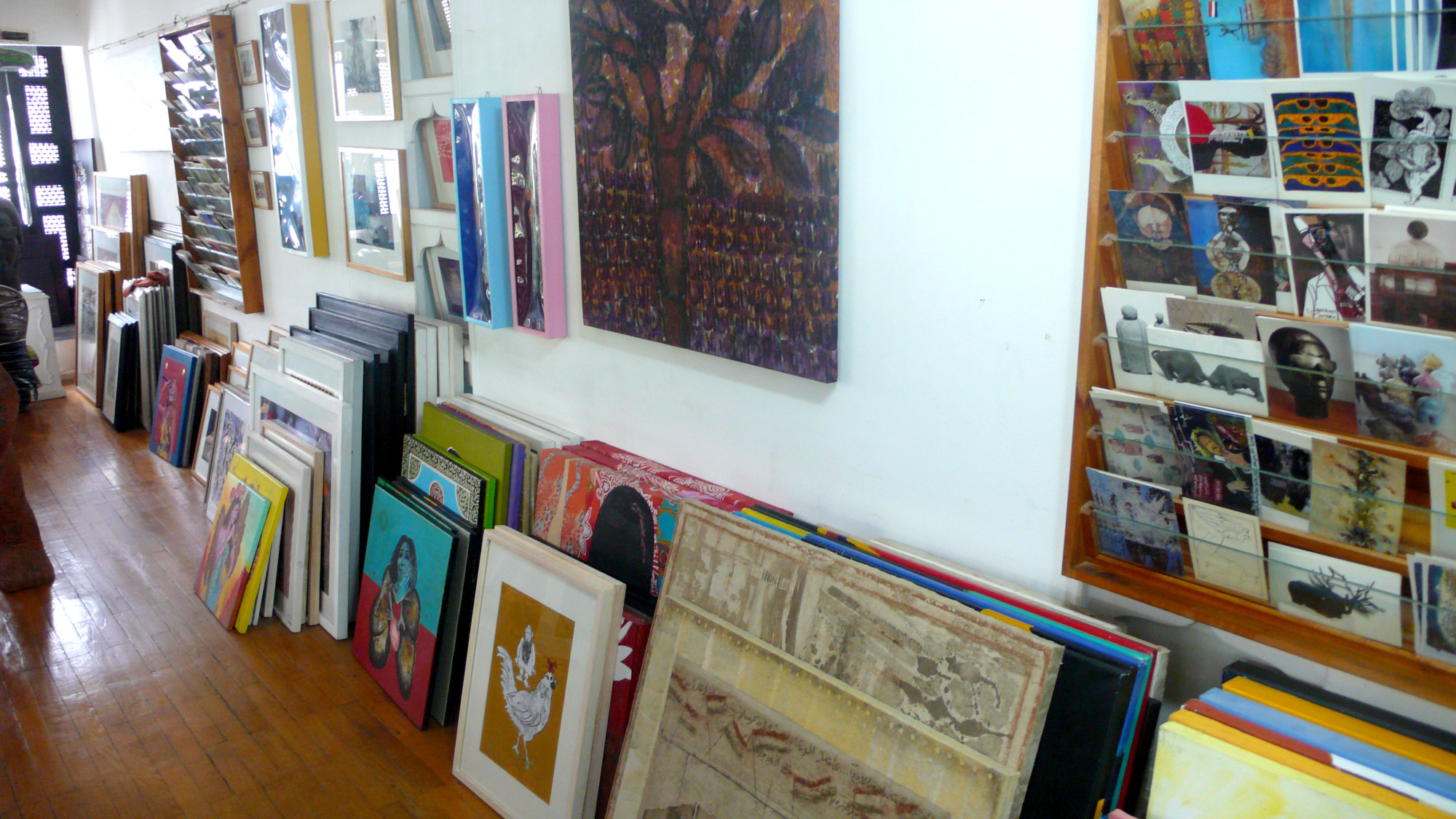 Audience and collectors
One of the gallery's targets is to connect art to people who are not necessarily familiar with it. "Of course the gallery also creates a market," Angarano adds, however, in frustration.
"When I first came here, I wanted to be able to influence the public's culture and taste. But after all these years, I see the same academic trend that is present; the same selling and buying mechanism, the same manner of how people connect, the same nepotism. Nobody works with the idea of art consulting, of working with an expert -with people like us, the 'gallerists', who have the capacity to give advice. If you ask me, the direction of the gallery is not only to sell. We also want to help create a vision of the people who eventually buy art."
When asked about the audience the gallery has in Egypt, Angarano mentions a mix of students, a  "culturally prepared" middle class, and wealthier clients "mostly interested in the status art generally has".
In addition, a new generation of customers and collectors is coming up, whose ways dissatisfy the Italian gallery owner. "The balance between capacity of judgement and budget is not working. People hardly go to a new place. They are going to the places where their parents and grandparents tell them to go. There are a lot of young people buying, but they are just practical. They are not influencing the art movement and the circulation of art and artists that much."
Angarano is clearly disappointed by a number of art collectors in Egypt. "Another problem is that Egyptian collectors are chauvinistic, and they stick to their own artists. They are very conservative. They think the artist they buy works from should be a big name. They don't want to take risks so they won't discover new artists."
She does not mince her words. "This is very stupid because the talented, young artists of today are potentially bringing the art of tomorrow. On the investment level, it is also intelligent to invest in them… But no!" This is why the gallery targets middle class collectors, Angarano explains. "They are passionate about art. With their small or medium budget, they buy for personal pleasure, not for investment."
Accordingly, Angarano made the conscious decision neither to work with artists teaching in academics, nor to exhibit works of deceased artists.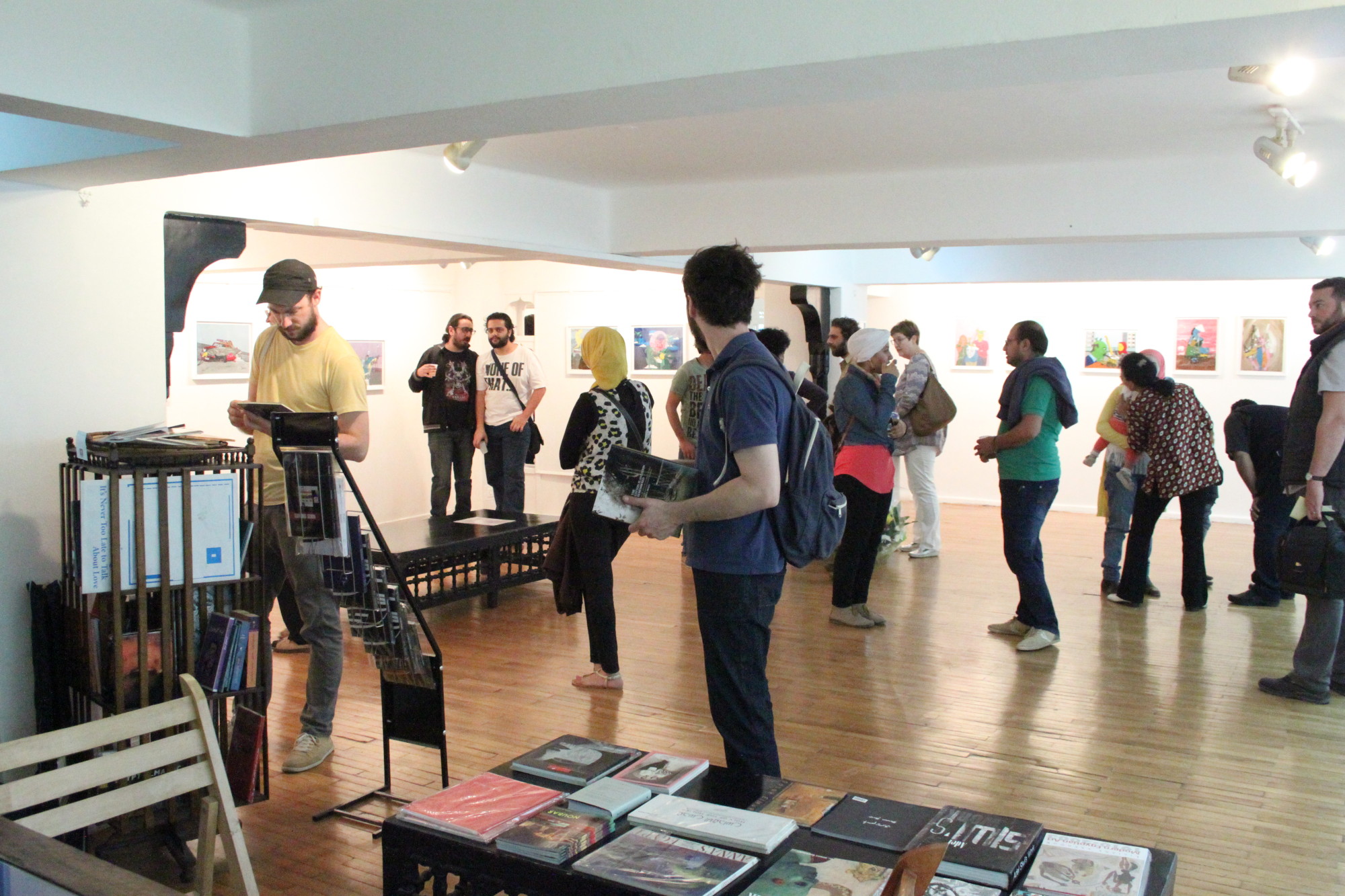 A setback after 2011
Shortly after the first 18 days of the 2011 revolution, Mashrabia was able to fulfill one of its more recent goals: promoting and stimulating the work of younger, upcoming artists. "A very nice period followed after the revolution, full of new energy and hope. It was fantastic, with fantastic works," she smiles.
Yet Mashrabia's owner feels that the Egyptian art market went further downhill after this short-lived lean. "It's like we went through a setback of not only 10 or 20 years, but even 30 years. The same rich people are buying art," she complains, and puts forward economic circumstances as a cause.
"At the time, middle class people had economical possibilities to buy art. But now, with the inflation and new prices, the middle class is completely wiped off the market. They don't have the money anymore to buy art. And my target public is exactly these people."
Deviating from any sugarcoated opinions, she adds: "Not the rich people who have a lot of money but no taste in art, but the middle class that is a little bit sophisticated, traveled a lot, saw artists abroad… They understand. This changed after the international economic crisis, and after the Egyptian revolution even more. When everything is getting more and more expensive, the last thing on people's mind is to buy art."
Both local and international events have influenced the flux of people visiting the gallery. "I'm thinking about the time of the first war in Iraq, when nobody, literally nobody came to the gallery. Another difficult time was after the killings in Luxor in 1997. Big events made people stop coming."
Angarano adds the birth of the internet and September 11 as other examples. "9/11 caused the rise of a real interest in Arab countries. It was horrible of course, but at the same time some people woke up. This counts for literature as well. The interest of contemporary art curators shifted. International interest in art here grew."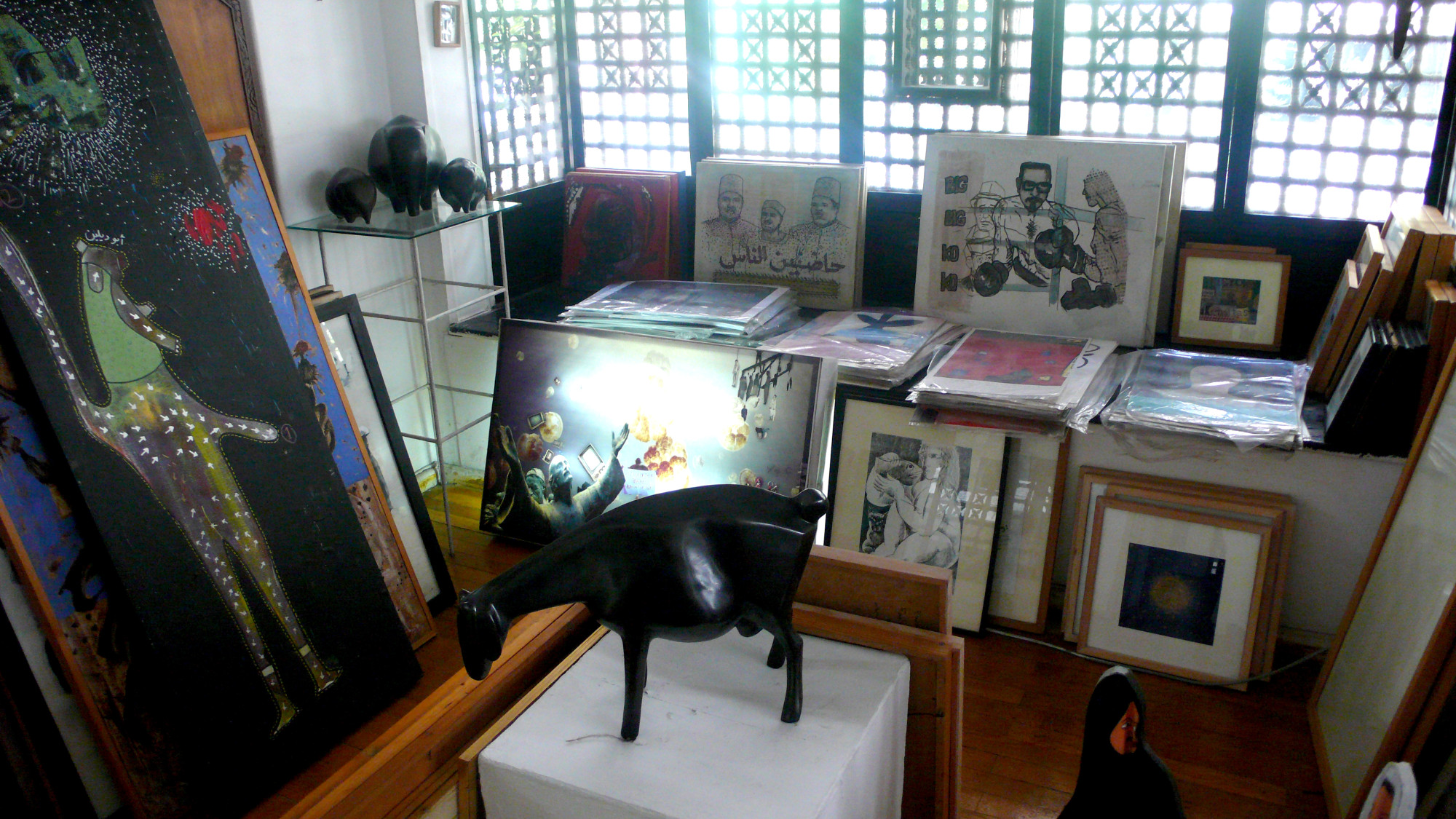 Cooperation and Competition
As the first privately owned contemporary art gallery in Egypt, Mashrabia had a pioneering role. In the 1990s, other profit-driven galleries popped up in its vicinity, such as Cairo-Berlin and Espace Karim Francis.
However, Angarano noticed a change when Townhouse Gallery opened. "Townhouse was ideal for artists looking for bigger spaces to showcase their work. As the place an installation is exhibited in is crucial, Townhouse became a challenging competitor."
This competition became a collaboration in 2000, when Mashrabia Gallery, Espace Karim Francis, and Townhouse organized the al-Nitaq Downtown Art Festival together with private galleries in Switzerland, Turkey, and Tunisia. In this sense, Angarano sees the advantage of having several galleries in the same area.
"After the revolution, a lot of people left Downtown and went somewhere else. Many new galleries were opened in Zamalek. This is fantastic for someone living in Zamalek who wants to go to exhibitions, yet it makes Zamalek dwellers more reluctant to come all the way to Downtown."
Continuous demonstrations in the city center made it extra hard to attract an audience to the Downtown gallery from 2011 on.
Despite fruitful cooperation in the past, Stefania Angarano hopes for a more cooperative attitude amongst gallery owners in the future, as she describes some of their work as highly competitive.
"They should express more interest in propagating the Egyptian art movement in a broader way. It happened to me in the past; I'd start promoting an exhibition and a gallery would want to buy twenty pieces of the artist's work and convince him to work with them exclusively. This happens worldwide, but this money-driven shark attitude is something I've had to deal with in the past, and it stands in the way of the more cooperative vision we need."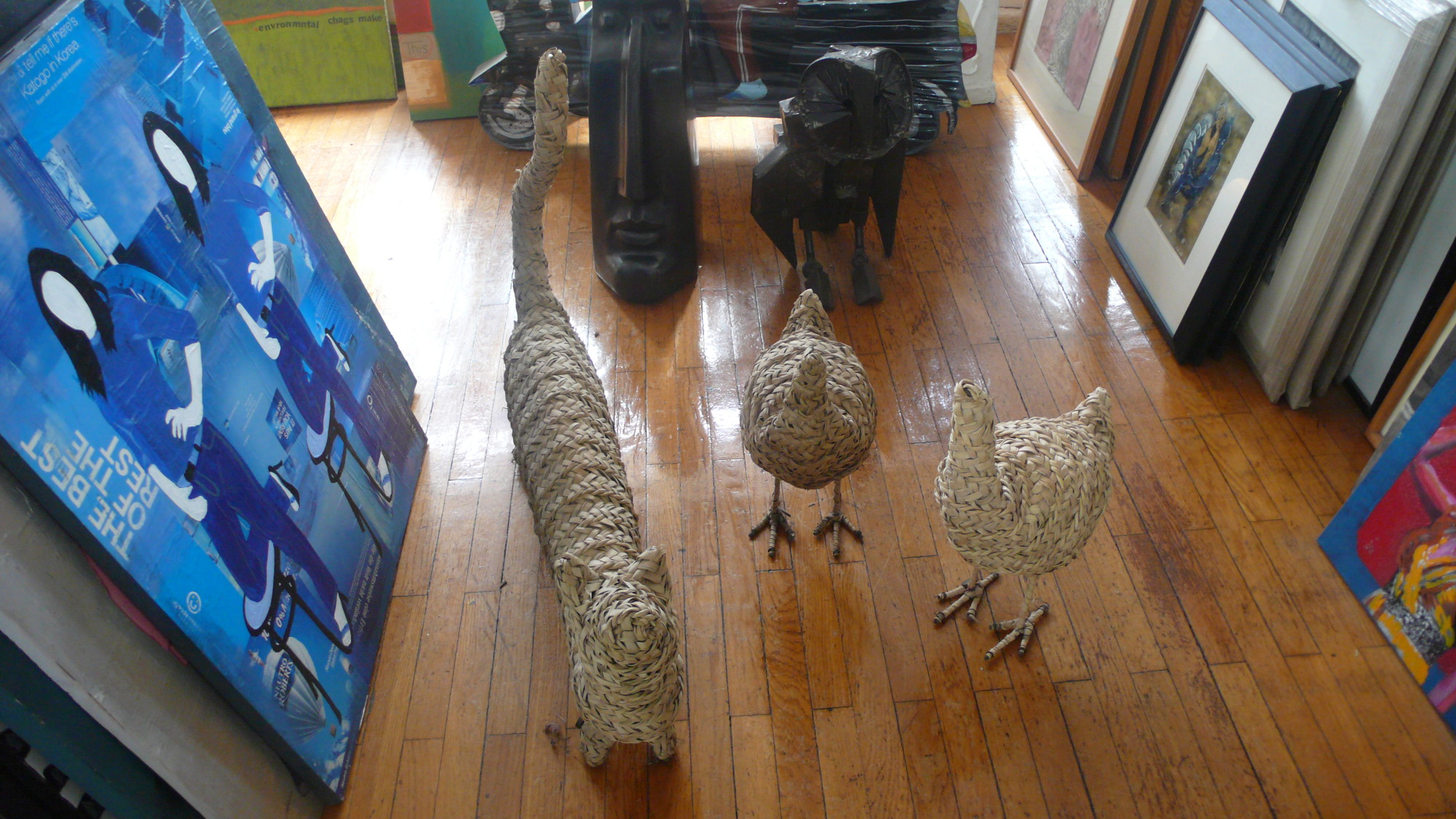 More than exhibitions
Mashrabia Gallery organizes temporary exhibitions on a monthly basis. Some of the artists represented by the gallery are Adel El Siwi, Ahmed Askalany, and Hany Rashed.
"Originality, detachment from the academic way and technical skills," Stefania Angarano sums up the factors she evaluates when selecting artworks for an exhibition.
 "Personally I like painting, but it can be different kinds of media, a video or a fantastic installation. The character of the artist is also very important. It is most necessary to talk to him, to know how passionate he is and if he is going for a long career in the arts. Because it is, in the end, an investment of energy and time."
In addition to these monthly exhibitions, Mashrabia has also hosted workshops, lectures, book launches, artist talks, and discussions, and brought out a number of publications. A year-long series of presentations, talks, exhibitions, and discussions was Mashrabia's way to celebrate its 25th anniversary. The last exhibition in this birthday series was of Mohamed Abla's mono-print works entitled 'Tales for Reem', a narration of myths and fables for the artist's granddaughter.
What Lies Ahead
"To attract more attention to Egyptian art production," Angarano describes her goal. "I'm convinced that Egyptian art is of the best quality of the Arab world. But the Emirates and Dubai have their biennales, they are very organized, and they have a lot of money. The look of their artistic operations is very professional. In Egypt, there is plenty of good art production, but it's not well promoted."
It is not hard to read disappointment and frustration, even bitterness in Angarano's words. It does not, therefore, come to a surprise when she resolutely concludes her future plans "to stop next year".
---
Subscribe to our newsletter
---