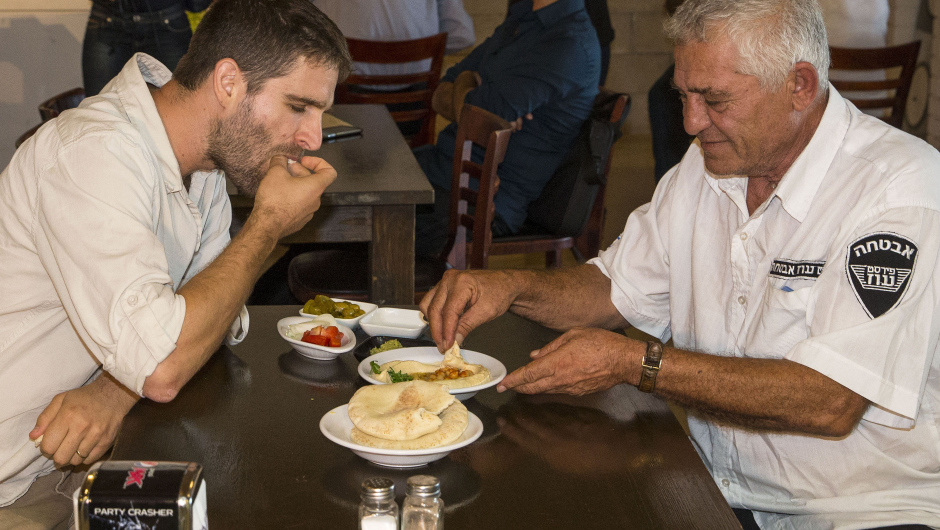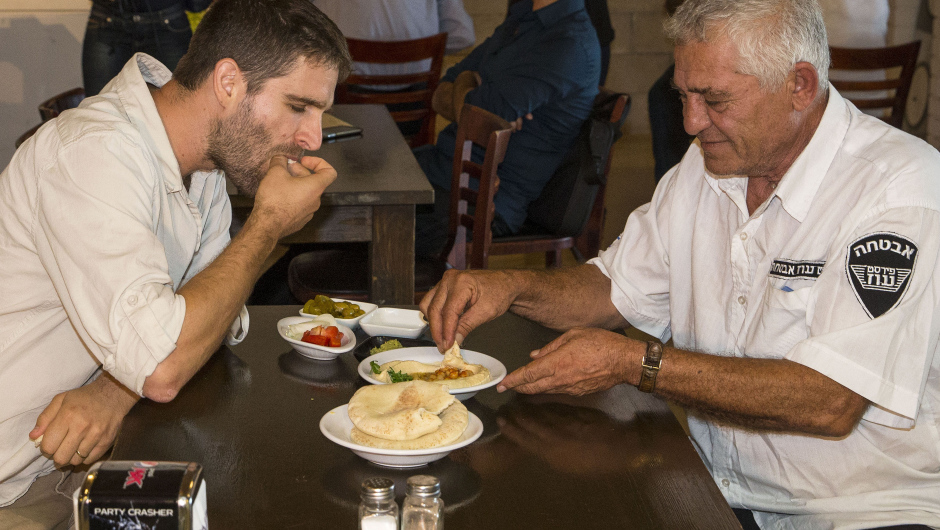 An Israeli restaurant near the coastal city of Netanya recently began offering a 50 percent discount off hummus plates to Arabs and Jews who sit at the same table.
"Scared of Arabs? Scared of Jews? By us we don't have Arabs! But we also don't have Jews…By us we've got human beings!" Humus Bar said in a post to its Facebook page.
According to the Times of Israel, Humus Bar said the promotion was a success since it was introduced earlier this month and that it was well received by Arab and Jewish customers alike.
"If there's anything that can bring together these peoples, it's hummus," the restaurant's manager, Kobi Tzafrir told the Times of Israel.
The promotion is an effort to defuse tensions between Israelis and Palestinians, which has been on the rise in recent weeks.
On September 13, clashes broke out between Palestinian youth and Israeli security forces in al-Aqsa mosque, where Palestinian eyewitnesses said Israeli police injured several worshipers after firing rubber-coated steels bullets inside the mosque, AFP reported.
Since these clashes, the tension spiraled into a wave of arbitrary knife and gun attacks, carried out mostly by Palestinian youth frustrated by the Israeli occupation. The movement is reminiscent of previous waves of Palestinian-led violence against Israelis and has some wondering if this is a third intifada, or "shaking off" of Israeli power.
Israeli Prime Minister Benjamin Netanyahu vowed to "break this wave of terror like we broke previous waves of terror", while Palestinian President Mahmoud Abbas called for calm.
However, the violence has persisted and the death toll continues to rise.
According to the Palestinian Health Ministry, the total number of Palestinians killed in the violence since the beginning of October currently stands at 58.
The Israeli death toll for the same period of time is eight.
---
Subscribe to our newsletter
---