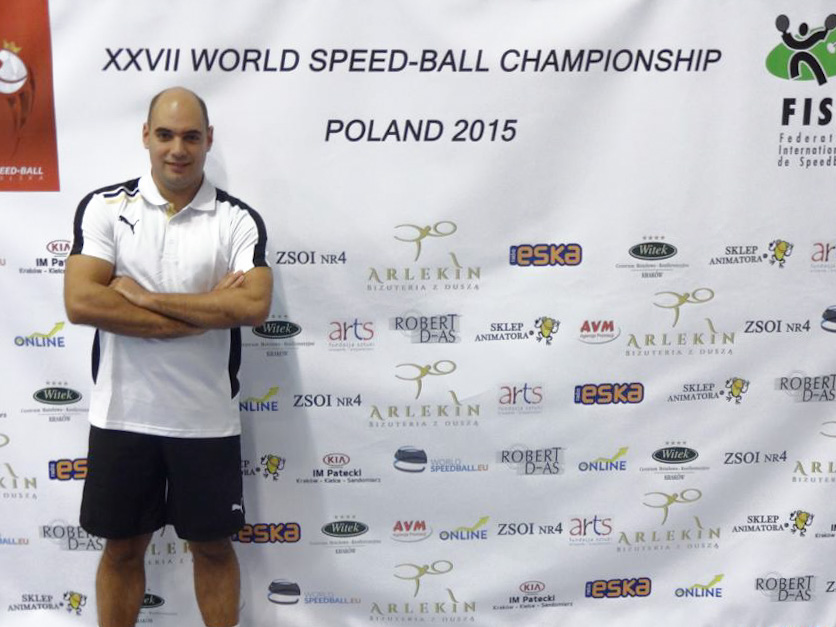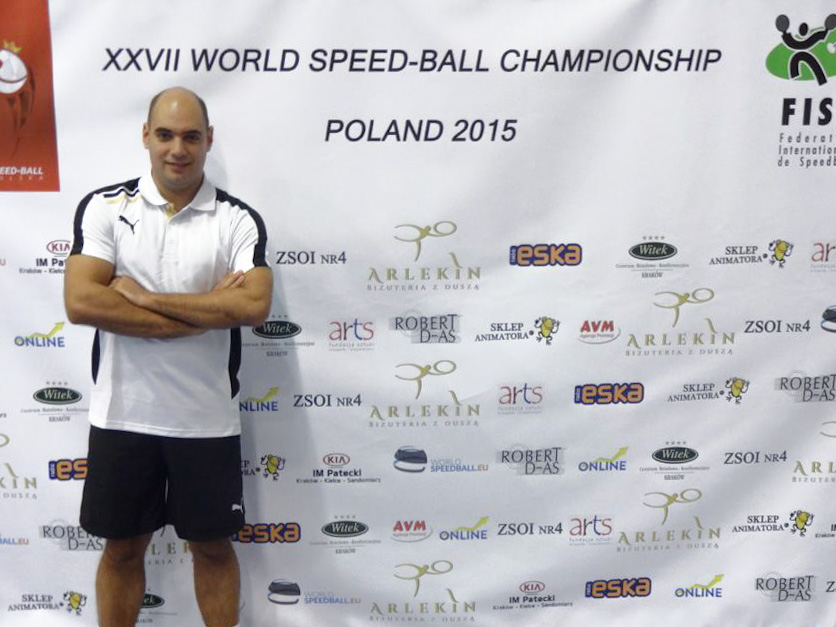 Egyptian speed-ball champion Nabil Adel Imam set a new world record on Sunday by achieving the sport's first ever 'career-slam', announced the International Speed-Ball Federation on Monday.
Imam, who plays for Heliopolis Sporting Club in Cairo, achieved the 'career-slam' after winning the men doubles gold medal during the 27th World Speed-ball Championship which took place on November 22 and 23 in Krakow, Poland. The 'career-slam' requires the athlete to win the world championship gold medal in all speed-ball events: solo, singles, doubles, mixed doubles and relay.
Winning his first World Championship gold medal in 1999, Imam today has 18 world championship gold medals under his belt. Along the span of 16 years, Imam has participated in 14 world championships, winning the solo gold medal four times, singles gold medal nine times, men doubles gold medal one time, mixed doubles gold medal three times and relay gold medal one time.
Officially patented as a new sport in 1962, speed-ball is considered to be one of the youngest games worldwide. Coming to life by mere coincidence in Egypt, the sport was invented in 1960 when Muhammad Lotfy attempted to innovate new ways of coaching his son, a young tennis player.
Gradually, the sport and its equipment evolved until it received the USA patent for the ball's current design in 1981 and the racket in 1985. Starting off as a recreational activity along the beaches of Alexandria, the sport was called Beach-ball in 1960 and 1961, then in 1962, it was referred to as Turning-Ball, and finally, it was called Speed-Ball, for which Lotfy obtained the USA patent in 1973.
Today, Egypt is considered to be not only the founding country of Speed-Ball, but one of the sport's leading countries as well.
---
Subscribe to our newsletter
---