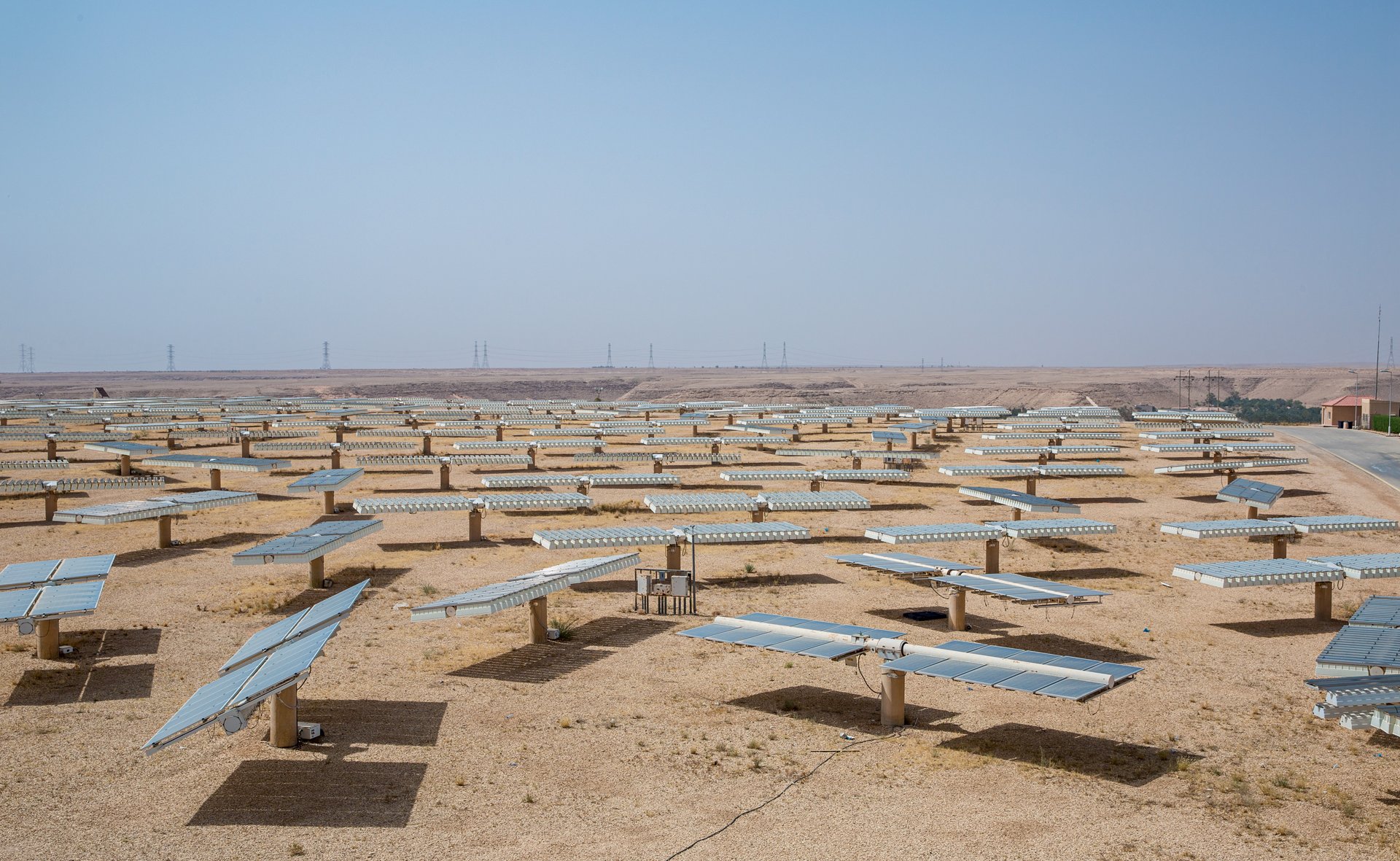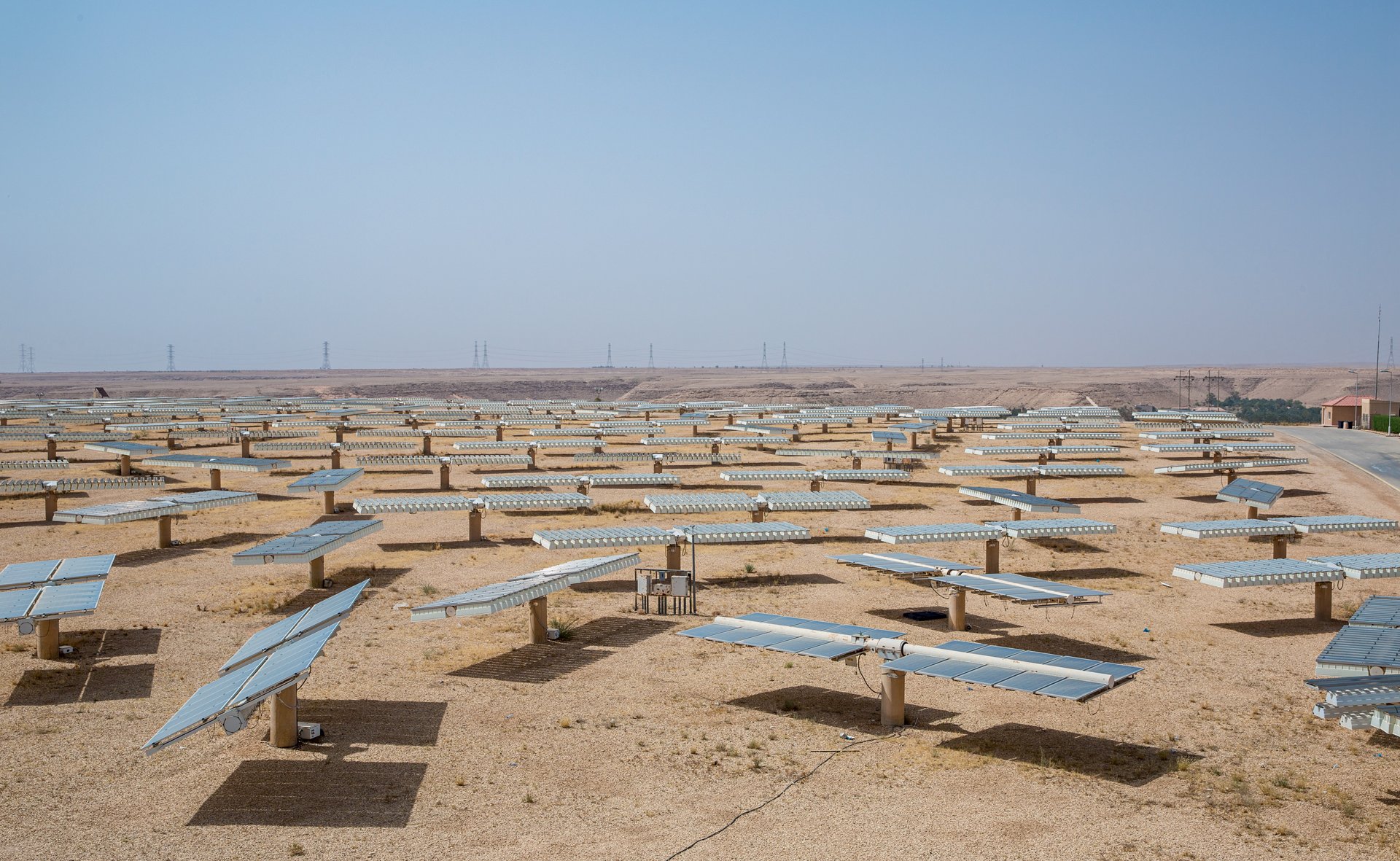 After years of hesitation and having observed several countries successfully choosing to invest in solar power, Saudi Arabia is finally willing to invest over USD 100 billion in solar technologies. From Saudi Arabia's deserts should soon rise the most powerful solar plants in the world in the coming years.
TechSci Research, a global market research and consulting company, recently published a report forecasting a robust growth rate in the kingdom's solar power use before 2020. The Saudi government is now focusing on investing in solar energy throughout the country, a move that could revolutionize the country's future. Located on the Equatorial Sunbelt with high levels of solar radiation, the country benefits from vast desert stretches and has ideal conditions for its future solar power plants.
The country's energy demand has been growing in tandem with industrial development, urbanization and population growth. Saudi Arabia was the largest producer of crude oil until recently, some of which was being used for electricity production. In order to both maintain and improve the standards of today's power supply, Saudi Arabia must invest in solar power to find a durable and sustainable alternative to crude oil.
King Abdullah City for Atomic and Renewable Energy (K.A.CARE) introduced a renewable energy program for adding 54 Gigawatts (GW) of power generation capacity to its current capacity of 58 GW. It is estimated that it will take an investment of USD 109 billion by the year 2032 to reach this goal.
Among the 54 GW, 41 GW should come from solar power capacities, which represent a great improvement for Saudi Arabia and would make the country a regional leader in the solar field.
"K.A.CARE renewable energy program would be a major driving factor for solar power industry in Saudi Arabia in coming years. The country is more focused towards generating solar power from concentrated solar power technology," said Mr. Karan Chechi, Research Director with TechSci Research.
Saudi Power 2015 exhibition and LFR plants
In May of this year, the Saudi Minister of Water & Electricity Abdullah Bin Adbulrahman Al Hussayen and Dr. Saleh Bin Hussein Al Awaji, Deputy Minister for Water & Electricity launched the annual Saudi Power Exhibition, hosting 158 local and international exhibitors from over 28 countries, including renewables specialists. Concentrated Solar Power technology especially caught the eyes of Saudi Arabia's leaders because of its increasing capacities, compared to photovoltaic (PV) cell-based solar power, which generate energy directly from sunlight.
The Ministry of Water and Electricity is likely to be interested in investing in another kind of technology called Concentrated Solar Power that uses mirrors as reflectors to concentrate the power. This technology, Linear Fresnel Reflectors (LFR), is booming due to its ability to adapt well in a rugged environment, its capability of storing generated electricity and keep plants functioning both day and night during peak times, dual output of steam and electricity and, most importantly, the lower price point.
Far from being anecdotal, controlled costs would allow Saudi Arabia to add more GW capacities for a cheaper price than with a conventional solar photovoltaic solar plant.
According to French-based Constructions Industrielles de la Méditerannée (CNIM), a historic leader in the European power industry that is specialized in plants using LFR technology, this new technology is a truly profitable bargain. CNIM built the first prototype of LFR-plants in the 1980s in France and is now building large-scale plants of a type that could interest Saudi Arabia. World leaders in the energy sector, including CNIM, are now offering turnkey projects for plants using LFR technology. Using simple mirrors, the LFR plants can also be a good source of employment locally, which Saudi Arabia is trying to accomplish as a return on investment.
Several other countries have already begun their shift to solar energy. The American photovoltaic manufacturer First Solar is one of the world's leaders in PV energy and is currently developing a new generation of photovoltaic plants, using comprehensive technologies. They have already installed over 10 GW and are now operating the most successful PV plants across the world.
Photovoltaic constructors have multiplied in the past several decades and China is also at the front of the race to renewable energy, building plants and becoming experts in manufacturing photovoltaic cells panels. Some Chinese companies are now also willing to export their expertise and build plants abroad. Suntech Power, a Chinese producer of solar panels, has recently built plants throughout the United States, as well as in the Middle East.
Coming up, we will see if the future of the sun is bright when it comes to photovoltaic plants or if countries like Saudi Arabia start investing more in Concentrated Solar Panels. The latter are more durable and require less maintenance in the long term, making it an attractive option for countries on the road to solar energy.
Egypt is already one of them. After power outages became a hot topic following the January 25th 2011 uprising, so far the problem hasn't been fully addressed. Saudi Arabia's new solar plants could potentially help Egypt through the shared lines during peak times.
Although Egypt and Russia recently inked a deal to establish a nuclear power plant, Egypt is likely to diversify its energy sources to provide more stable and cheaper power sources to its people.
---
Subscribe to our newsletter
---