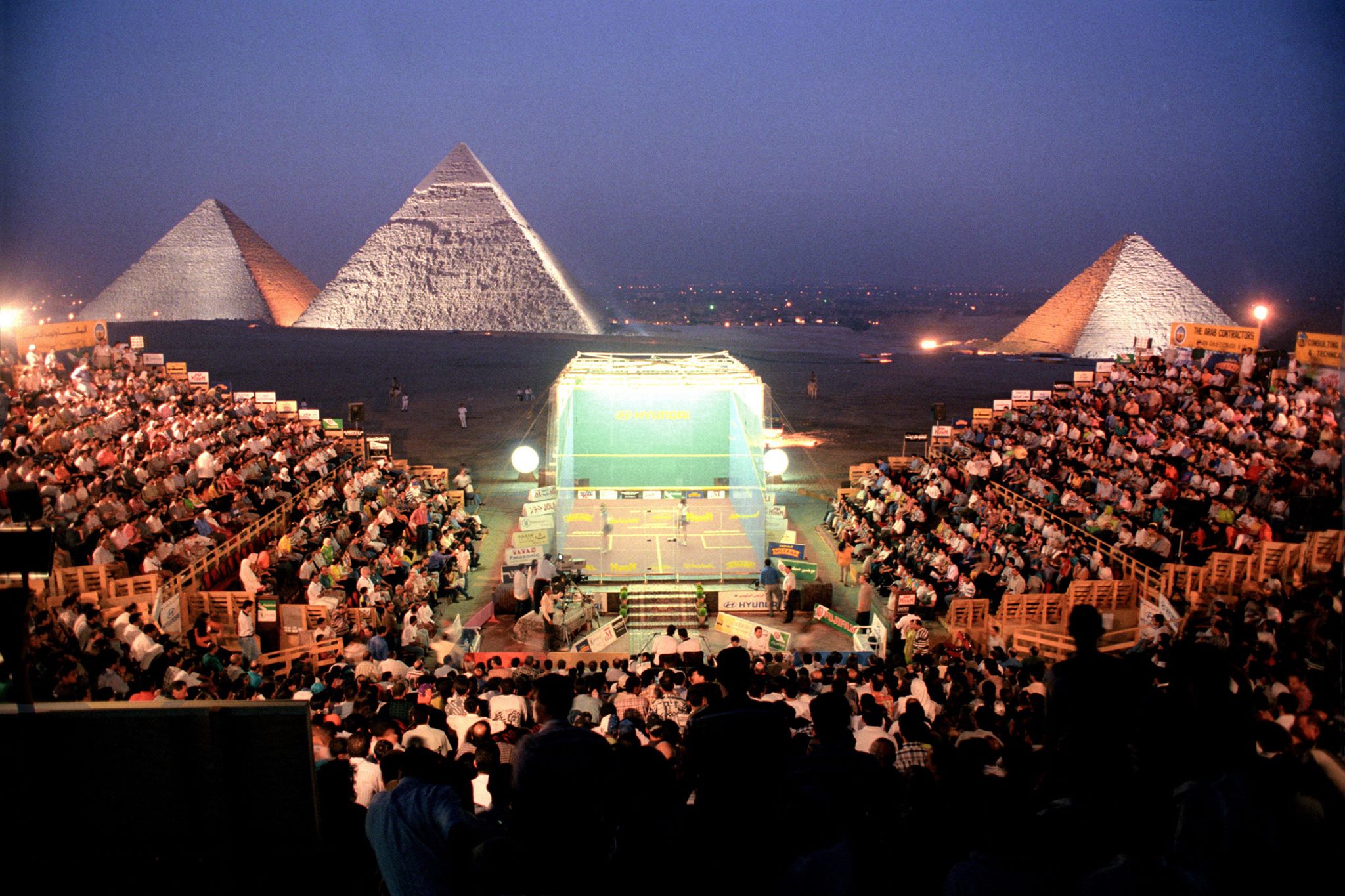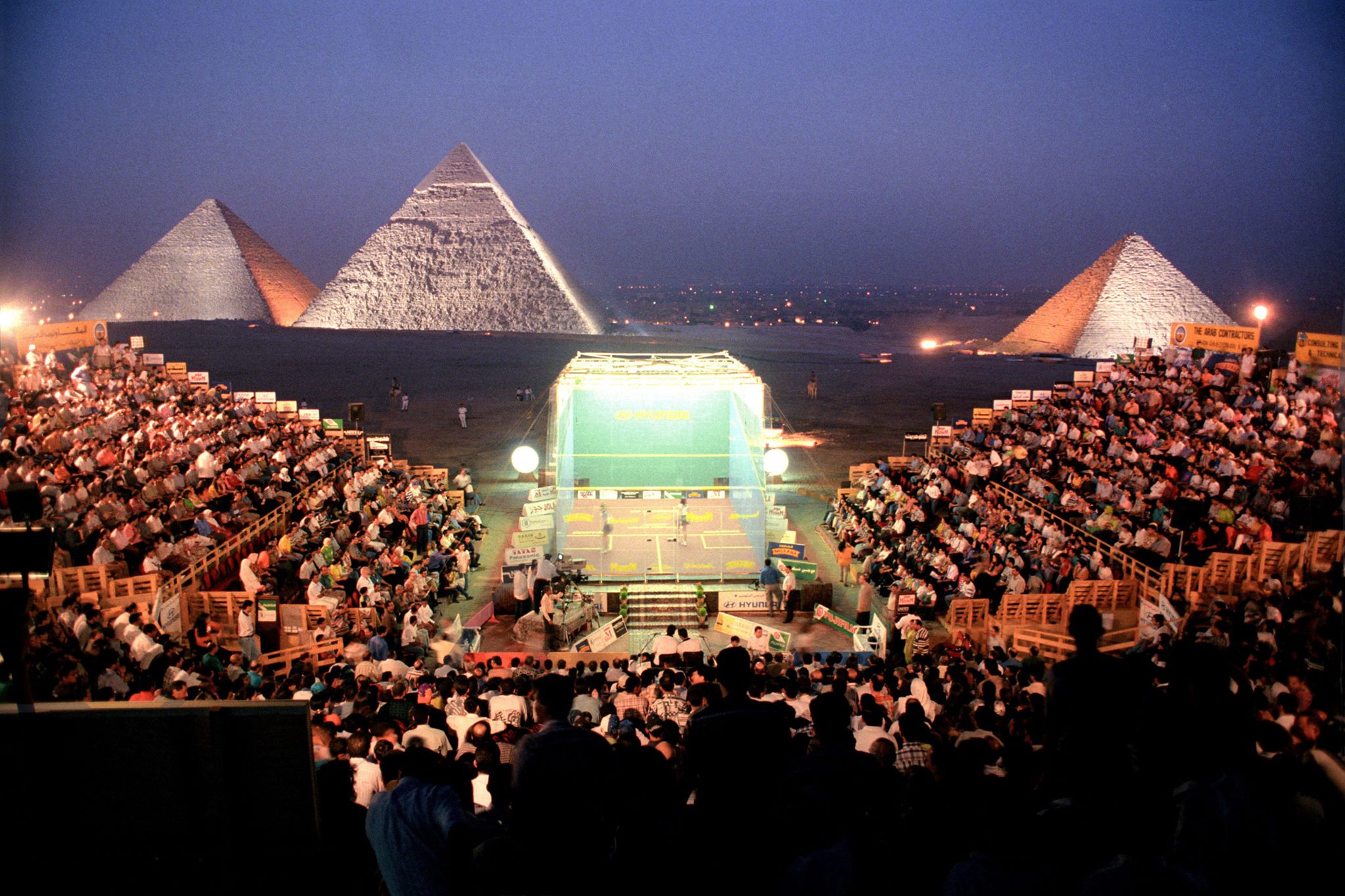 The upcoming World Men's Squash Team Championship has been postponed until a later date, announced the World Squash Federation.
The event, which was due to start on December 12 in Cairo, was called off after a number of teams withdrew citing concerns over security.
"We request this postponement with a heavy heart as Cairo is a safe city," said the Egyptian Federation President Assem Khalifa.
"All arrangements for the holding of the event are in place, including full government support to ensure protection as would be afforded to visiting VIPS, and so there is no reason for the championship not to proceed, continued Khalifa.
"However we are mindful that some teams did not wish to attend the championship for their own reasons and wish to end any uncertainty for other nations in a positive way by postponing until a later date. It pains us to do so as there is no reason for this and many teams have incurred costs, but it is something we must do to be fair to all."
In response to the recent withdrawals of a number of teams, the World Squash Federation's President said that Cairo is a wonderful city and that the withdrawals were distressing.
"It is distressing that this event in the wonderful city of Cairo is being postponed. We can only thank the Egyptian Federation again for stepping in to take it on at short notice after the Kuwait NOC suspension by IOC required us to relocate," said WSF President N. Ramachandran.
"We will liaise with all member nations after we have taken stock of the position. For now we accept the decision of our esteemed Egyptian partners and express our disappointment to them and the many nations that were in expectation of what would have been a superb championship."
What happened?
Earlier this week, leading squash teams withdrew from the event over 'security fears'.
Defending champions England were the latest to withdraw from the event. Other teams include France, Germany, Finland, Canada and the United States of America.
Citing security fears, the England Squash team said on its website that the risk was too high for its players to travel to Egypt.
"Following the release of security plans for the event and subsequently a comprehensive report from independent security advisers, we have concluded that there is an inherent risk that has not been mitigated to an acceptable level," said Keir Worth, the team's chief executive.
In response, the Chief Executive of World Squash Federation said in a statement that he was disappointed in the decision given that Cairo is safe.
"This is both disappointing and a little difficult to understand as there has been no security threat there," said Andrew Shelley, the chief executive of the World Squash Federation.
"Cairo is a city where it is 'business as usual', though to add reassurance for nations, a full range of protection measures are in place managed by the Egyptian Government, as reported to participating nations," added Shelley.
Sources, however, have told Egyptian Streets that the event was cancelled amid a dispute between England and the World Squash Federation. According to the sources, the event was initially slated to be held in Kuwait. However, certain circumstances led the World Squash Federation to relocate the event to Cairo.
The sources added that England was upset at having not been consulted by the World Squash Federation before moving the event to Cairo. Despite receiving assurances from the British government that the squash players could safely travel to Cairo, England's Squash Federation commissioned a private organization to analyze whether visiting Cairo would be safe. This private report concluded that Cairo is unsafe.
Upon receiving this report, England distributed the findings to other Squash federations, resulting in the mass withdrawals.
It remains unclear whether the event will be rescheduled, moved to a different country, or has been entirely cancelled.
---
Subscribe to our newsletter
---