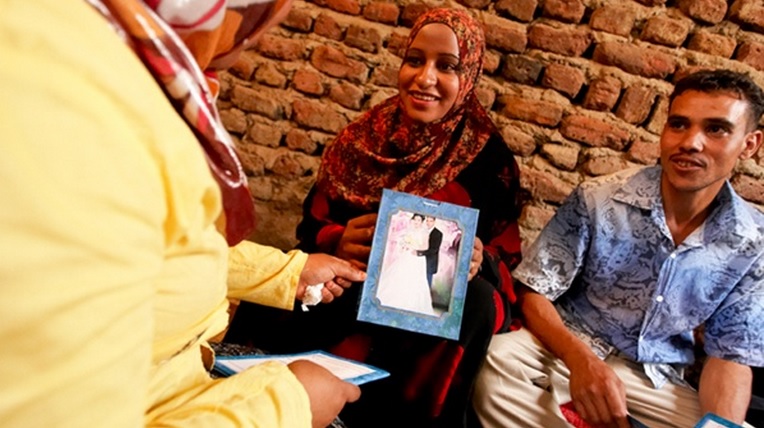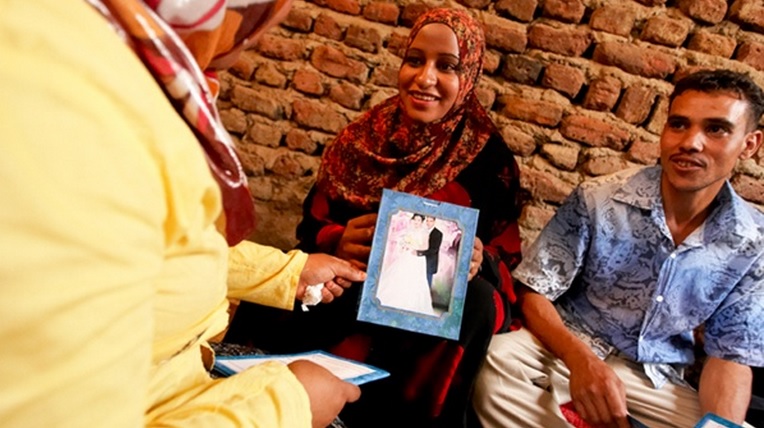 Just how much do Egyptians care about family planning and safe sex? The 2015 Egypt Health Issues Survey has revealed the attitudes towards the use of contraceptives and family planning in Egypt.
According to the 2015 survey, which was performed on behalf of the Ministry of Health and Population and is part of the USAID-funded DHS program that is supported by UNICEF and UNFPA, very few men and women believe it is appropriate to use contraceptives before the first pregnancy.
The study found that while 90 percent of women and 87 percent of men between the ages of 15 and 49 considered it appropriate to start using family planning methods after the first birth, just eight percent of women and ten percent of men regarded such methods as appropriate before the first baby.
Condoms, the Pill and IUD
In addition, the study found that while 98.2 percent of all women between the ages of 15 and 49 had knowledge of birth control pills, just 53.2 percent knew about condoms. The results were similar for men, where 94.1 percent of those surveyed knew of the pill while 64.4 percent had knowledge about condoms. In Egypt, it was found that the most widely known methods for family planning are the pill, injectables, and the IUD, with more than nine in 10 women and men recognizing these methods.
Perhaps a sign of the lack of sex education in schools, just 34.0 percent of women aged 15-24 had knowledge about condoms compared to just 45.0 percent of men in the same age group.
'How many babies are we going to have?'
With Egypt's population reaching 90 million, it was no surprise that the 2014 EDHS had found that the total fertility rate had been 17 percent higher than the rate at the time of the 2008 EDHS.
The 2015 EHIS found that women are more likely than men to prefer two or fewer children (36 percent compared to 31 percent). Overall, the study found that the average ideal number of children among men is 3.4 children, while women's ideal number is 3.1.
The preference for a three-child family is shared by all groups of women, regardless of education and wealth. Among men, the ideal family size peaks at 3.9 for those living in rural Upper Egypt.
For the future, the 2015 EHIS found that in most categories of women and men aged 15-24, smaller families are preferred.
'When are you going to get married?'
Many young Egyptian men and women are often asked "when is your lucky day?" or "where is the bride/groom?"
The 2015 EHIS's study found that three in four women, and a similar proportion of men, think a girl should marry by the age of 20. This can be compared to just four percent of women and five percent of men who believe it is best for a girl to marry, illegally as it is banned in Egypt, before the age of 18.
For boys, seven in 10 women and six in 10 men said that a boy should marry after his 25th birthday. Just 13 percent of women and 19 percent of men believed it would be best for a boy to marry at the age of 20 or younger.
What this means for Egypt's future?
For women's rights activists, results concerning when a woman should marry may reveal that there remain strong beliefs in Egyptian society that women should not be the main breadwinners. However, it will be a relief for the government and activists that a very small percentage believe child marriage is appropriate.
NGOs and the government will also look into how the majority of Egyptians believe family planning methods should not be used until after the first birth. The lack of family planning before the first birth may result in many situations in which the parents are unable to adequately support the child and could negatively impact their financial standings.
With an ever-growing population and the inability to meet all needs of citizens, the government will likely take the latest survey as an indication that more needs to be done to raise awareness of the importance of family planning.
---
Subscribe to our newsletter
---