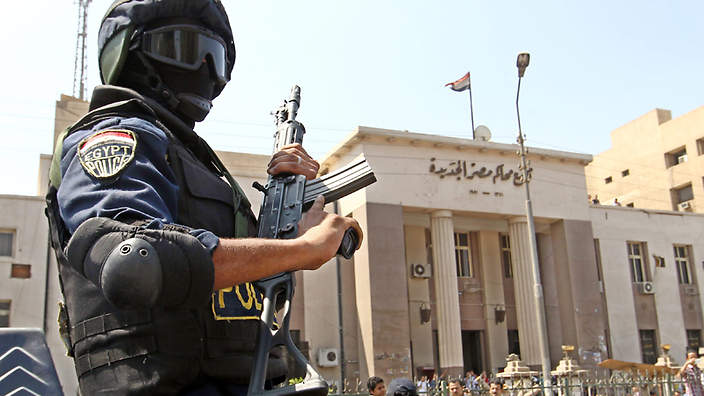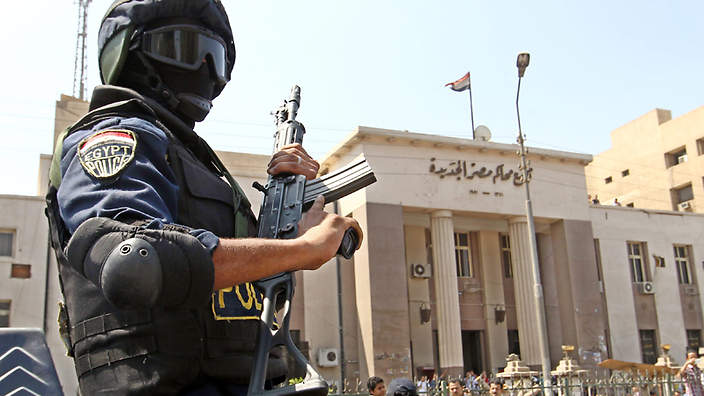 Egypt's Ministry of Interior released a statement denying reports "circulating on some websites" that a 14-year-old boy was tortured and raped while in police custody.
According to the statement, after receiving a warrant from the public prosecution, security forces arrested 14-year-old Mazen Mohamed Abdallah on October 7 for planning a variety of attacks against for the Muslim Brotherhood, including burning police trucks and attacking state institutions. The statement goes on to say that Abdallah was referred to the Forensic Authority to be medically examined, in response to his lawyers' claims that he was raped with a wooden stick.
The Forensic Authority's report dismissed these claims as false and "confirmed" Abdallah had not been subjected to torture, the statement says.
This case gained significant traction when Amnesty International released a report on December 11 calling for Abdallah's release from prison and for those responsible for his alleged torture to be held responsible.
According to the report, Abdallah was "seized by heavily armed security forces from his family's Cairo home on 30 September 2015," which is several days earlier than the date cited by the Ministry of Interior. Amnesty International also says that the security forces did not show Abdallah's family an arrest warrant from a prosecutor.
Abdallah has claimed that officers questioned him about his affiliation to the outlawed Muslim Brotherhood and proceeded to torture him when he denied the allegations "until he was willing to 'confess' to 'anything just to stop the torture."
Amnesty's report also claims that Abdallah's lawyer was not allowed to access the forensic report.
"The horrific abuse described by Mazen Mohamed Abdallah gives a sickening insight into the widespread and routine use of torture and ill-treatment by Egyptian security forces in police stations," said Said Boumedouha, Deputy Director of Amnesty International's Middle East and North Africa Programme.
Egyptian police have been facing backlash in recent weeks as several reports of police brutality and torture – in some cases, to the point of death – have surfaced.
On December 10, Luxor's prosecutor referred four police officers and five low ranking policemen to the criminal court for their involvement in the case of torturing and killing Talaat Shabib inside a Luxor police station last month.
Another two Homeland Security police officers were sentenced to five years in prison on December 12 for torturing to death a lawyer held in custody in February.
Earlier this year, Egypt's National Council for Human Rights alleged that prisoners in at least one prison are regularly subjected to "beatings, assaults, humiliation and torture".
Police brutality had been one of the main grievances of protesters during the January 25 revolution. "We are all Khaled Saeed" became a popular phrase among protesters who showed solidarity with the young man who had allegedly been beaten to death while in detention shortly before the January 25 protests in 2011.
---
Subscribe to our newsletter
---