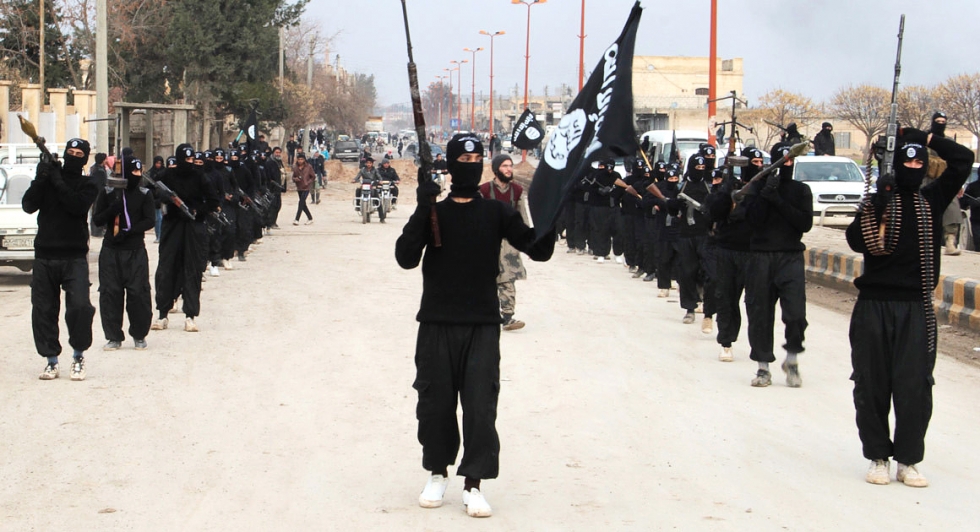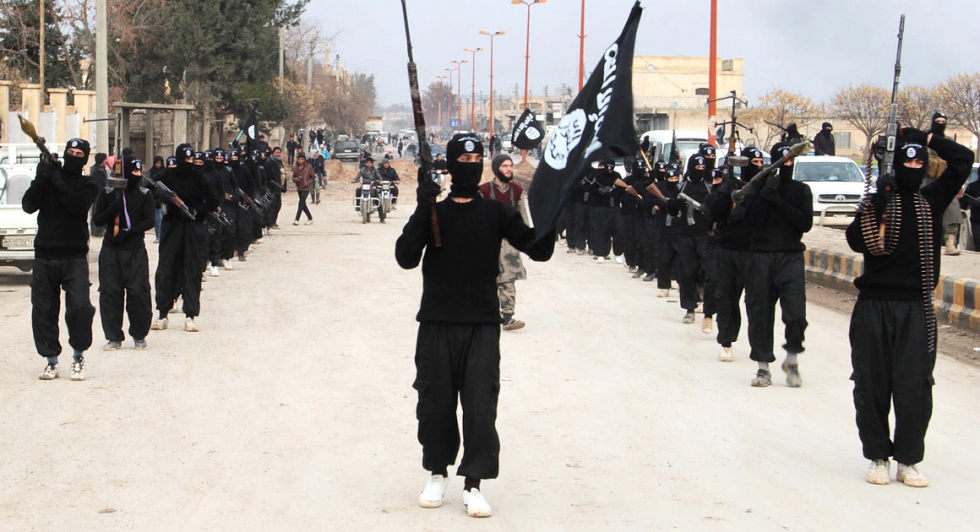 U.S. government officials have released a detailed and translated document issued by ISIS that outlines 15 rules on when ISIS militants can have sex with enslaved women.
The ruling, issued as a fatwa by ISIS' Committee of Research and Fatwas, was released publicly by Reuters on Tuesday and had been among a number of documents retrieved by U.S. Special Operations Forces during a raid targeting ISIS officials in Syria in May.
Titled as "Fatwa Number 64" with the date "29 January 2015", the ruling appears to confirm claims that ISIS had abducted and raped thousands of women and girls.
According to the document, which can be viewed here and could not be independently verified by Reuters, some "brothers" of ISIS had been committing "violations in the matter of the treatment of female slaves". The document's 15 rules are aimed at curbing such violations by clarifying when an "owner" may have sex with his female slave.
"It is not permissible for the owner of a female captive to have intercourse with her until after she has had her menstrual cycle and becomes clean," states the first point.
"If she does not menstruate and is pregnant, he [the owner] is not allowed to have intercourse with her until after she has given birth."
Another rule outlines that a man who "owns" both a mother and her daughter can only have sex with one of them. Moreover, the document states that "the owner of two sisters is not allowed to have intercourse with both of them; rather he may only have intercourse with just one."
The ruling also bans a father and son from having sexual intercourse with the same female slave and bans all owners from having anal sex. Moreover, the ruling urges owners of female slaves to "show compassion" and "be kind" to their slaves and to not sell their female slaves to individuals who may mistreat them.
History of Rape
The release of this document confirms the United Nations accusations that ISIS has been involved in the systematic rape of thousands of women and girls.
In a February 2015 report, the U.N. Committee on the Rights of the Child said it abhorred and condemned "the systematic killing of children belonging to religious and ethnic minorities by the so-called ISIL, including several cases of mass executions of boys, as well as reports of beheadings, crucifixions of children and burying children alive." The Committee added that there is a "high number of children" and their parents who have been abducted and then been subjected to physical and sexual assault.
In December 2014, Amnesty International, after interviewing former captives, revealed that girls between the age of 10 and 12 had faced torture and rape. Many of these young girls, who have since been left traumatized, were often offered as gifts or sold to ISIS militants and ISIS supporters.
Earlier this month, Nadia Murad, a 21-year-old Yezidi woman who had been held by ISIS as a sex slave for three months, traveled to New York City to testify in front of the United Nations Security Council about the plight of the Yezidi people and other minorities under ISIS.
"Rape was used to destroy women and girls and to guarantee that these women could never lead a normal life again," said Murad to the UN Security Council.
The raping of captives is not limited to lower-ranking ISIS officials. In August 2015, U.S. officials said that ISIS leader Abu Bakr al-Baghdadi had repeatedly raped 26-year-old American aid worker Kayla Mueller, who was reported dead earlier this year.
Top Islamic scholars and officials, including Al-Azhar, have repeatedly condemned ISIS' actions as un-Islamic and have noted that Islam does not permit terrorism or slavery.
---
Subscribe to our newsletter
---