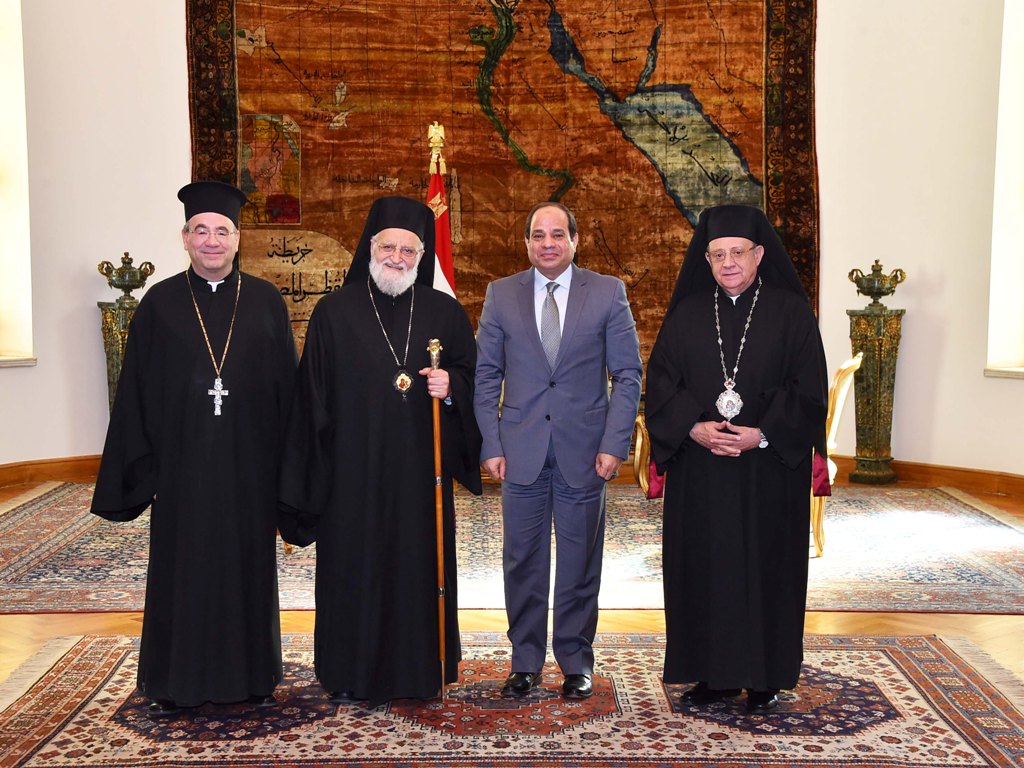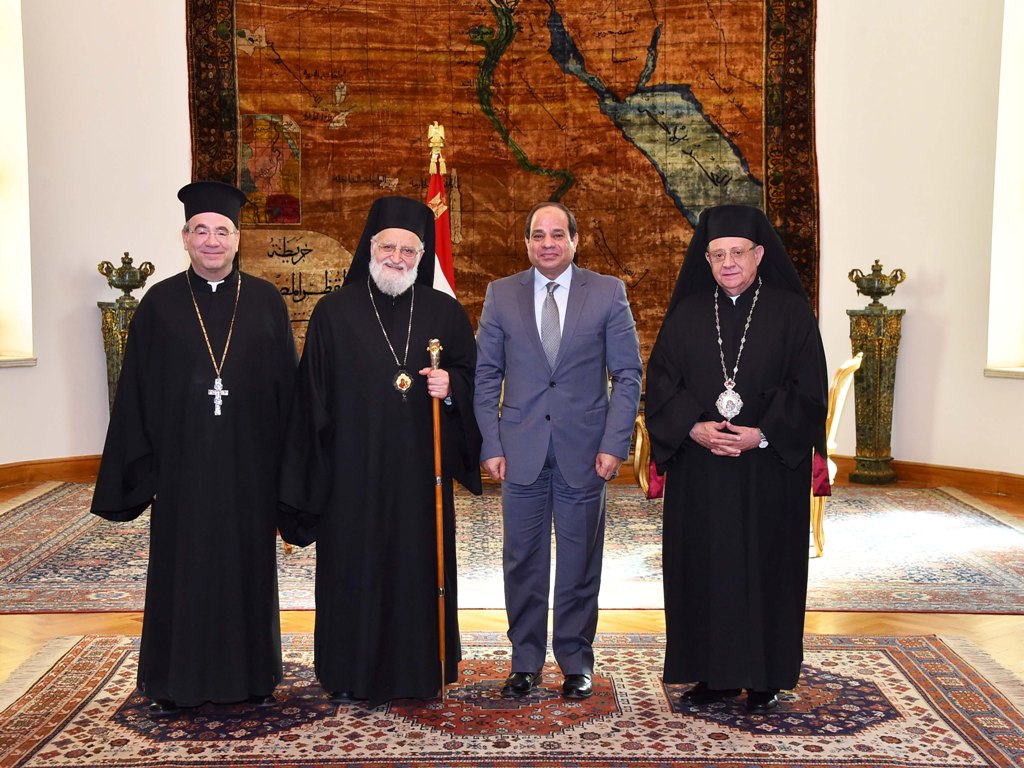 Egyptian President Abdel Fattah Al-Sisi held talks with Gregorios II Laham, the Patriarch of the Melkite Greek Catholic Church, stressing that Islam has no place for terrorism.
In a meeting at the Presidential Palace in Heliopolis with the Catholic Patriarch and other church officials, President Sisi discussed the importance of ensuring religious tolerance and the cooperation of different religions.
"The teachings of Islam call for righteousness, piety, and staying away from sin and aggression in addition to the good treatment of those who belong to the Semitic religions," said President Sisi during the meeting, according to Egyptian Presidency spokesperson Alaa Youssef.
On his part, Gregorios, who is of Syrian background, emphasized the importance of promoting interfaith dialogue and of reaching a peaceful solution to conflicts in Syria and across the Middle East.
The meeting comes as President Sisi renewed calls for reform in Islamic discourse. President Sisi has been keen to promote tolerance of different beliefs and religions, said Presidential spokesperson Alaa Youssef.
Christians in Egypt form approximately 10 percent of the population, with an estimated 500,000 Catholics in the country. Coptic Christians constitute the largest percentage of Egypt's Christian minority and are set to celebrate Christmas on 7 January.
---
Subscribe to our newsletter
---