By Rana Kamaly
Adventure tourism has been on the rise in Egypt for the past few years, as more and more people opt out of the traditional beachside resort-type of vacation. As an alternative, adventure travel can include everything from extreme sports to other, potentially risky activities such as cycling, mountain biking, kayaking, safaris, bungee jumping and rock climbing.
If you've seen the photos but don't know where to start, here are four options for your first trip. As its popularity grows, the options for the adrenaline junkie increase. Each company has its own personality and offers a different thing, so the right fit for you is the one that fits your flow and makes you comfortable.
Each of the featured companies organizes trips in Egypt as well as abroad, which is a great option for those on a tight budget and not a lot of vacation days.
Gazef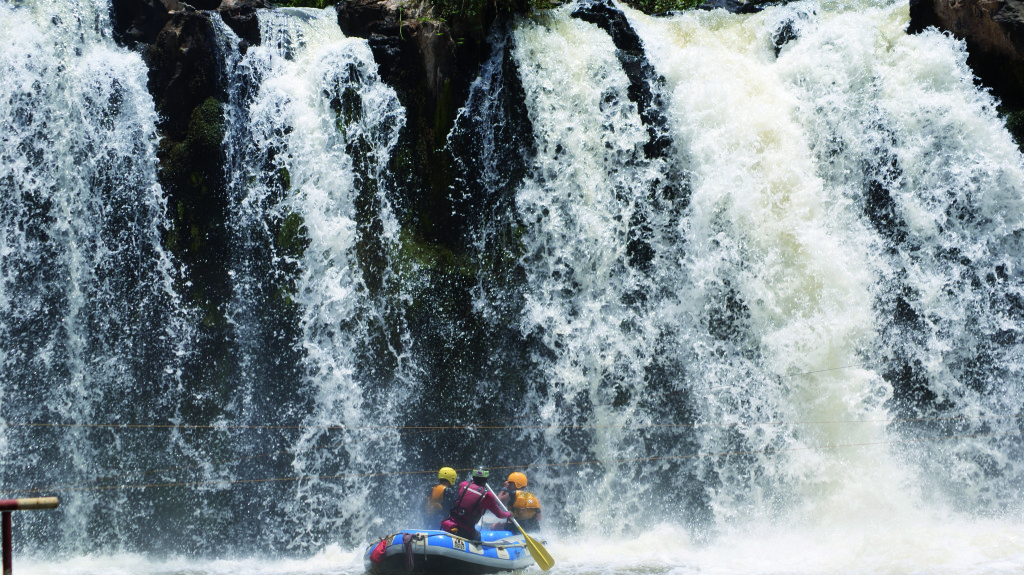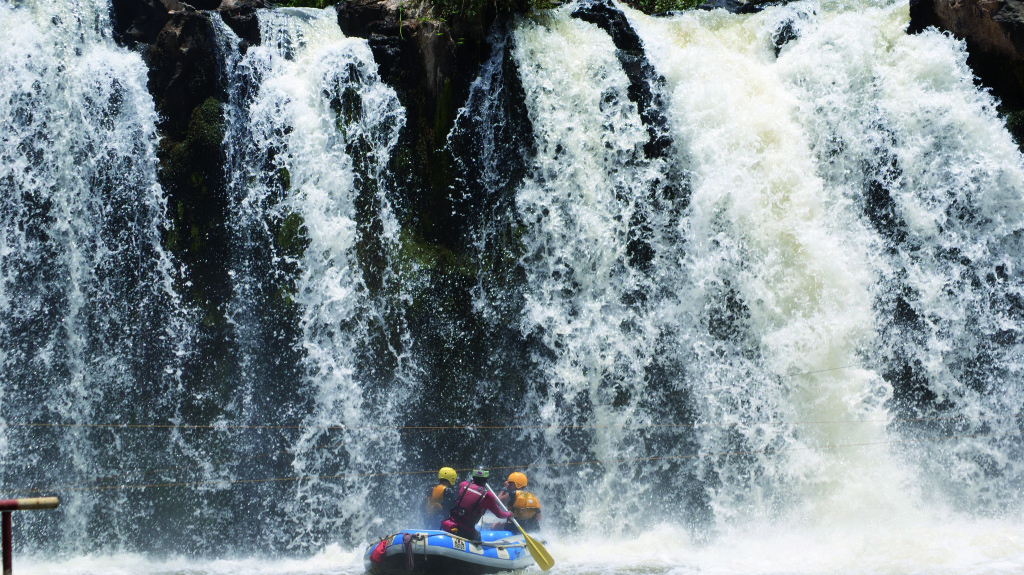 Founded in 2013, Gazef's founders are trying to change the travel scene in Egypt. Managing partner Yasmine El-Rashidy believes that by pushing people to do more adventure travel, they have contributed to making adventure travel trendy in Egypt.
El Rashidy emphasizes the personal benefits that make their trips unique. "Enduring an 8-hour hike or jumping from a height of 216 meters when you have phobia of heights gives people a huge sense of accomplishment.  People's lives change, they gain self-confidence and endure things they never thought they were capable of," she explains.
"It is much more than having fun on a trip or visiting a new country.  It encourages you to grow as a person and makes you part of a family.  Adventure travelers make lifetime friends.  They discover themselves on a deeper level, they challenge their physical and psychological limits, step outside their comfort zone and learn to become citizens of the world."
Top Destinations
International: Nepal, South Africa, Costa Rica, Tanzania, Kenya, Peru, Spain, Slovenia, Italy
Egypt: Aswan, Dahab, Abugalloum, Siwa
Price Range: USD 700-1,500
Upcoming Trip: Gazef is heading to Kenya from the 11th to the 18th of February. Keep an eye on their Facebook page for more details.
Travel Tip: Gazef is planning 12 new itineraries inside Egypt in 2016.
For more information, visit Gazef's facebook page here.
Wild Guanabana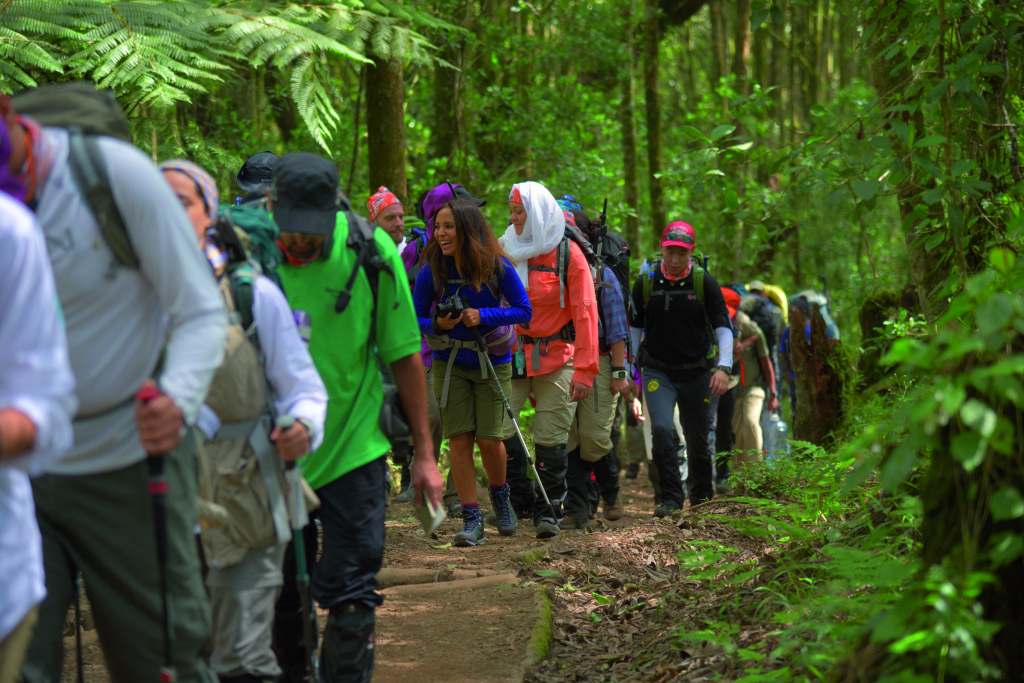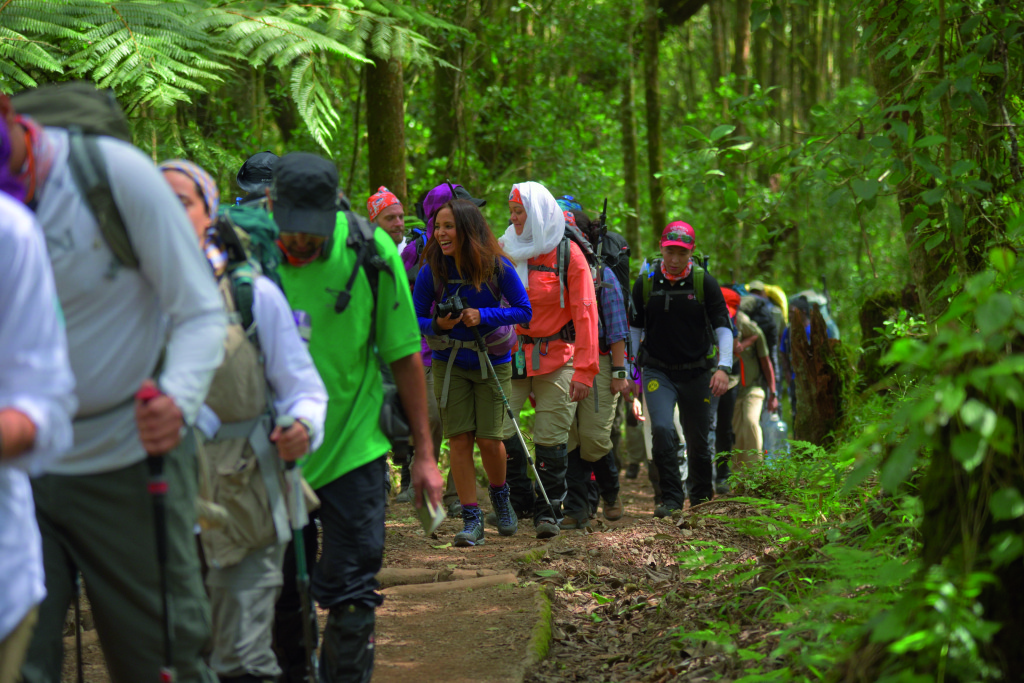 Founded by adventurer, entrepreneur and inspirational speaker Omar Samra in 2009, Wild Guanabana was one of the first adventure travel companies in Egypt.
Samra was the first Egyptian and youngest Arab to climb Mount Everest, the seven Summits and ski to the South and North Pole.   He explains that he has had the privilege of going to remote places, and wanted to share these experiences with others.
"During my trips, I have learnt and experienced more than I have ever learnt in any of my studies or corporate life.  I wanted to offer people the chance to reconnect with nature and to find their inner soul and balance," he explains.
"When people become detached from nature for long periods of time, they become imbalanced, stressed and easily irritated.  When we go back to nature, we reconnect with ourselves, which allows us to find that inner peace and balance," he says.
He notes that one of Wild Guanabana's priorities is creating a sustainable and environmentally friendly model, ensuring that travelers take care of both the places and people that they visit along the way.  After the devastating Nepal earthquake in April 2015, for example, the company set up a relief fund, to "try to give back some of what this beautiful country and its beautiful people gave us."
Recently, Wild Guanabana established Muricata – a service that provides adventure travel for children and teens between 6 and 16 years old.
Top Destinations
International: Tanzania, Nepal, Peru, Sri Lanka, French Alps, Rwanda
Egypt: Fayoum, Zaafraana
Price Range: USD 650-3,000
Upcoming Trip: Wild Guanabana will be heading to Fayoum for the third time from the 18th to the 20th of February, for kayaking and hiking. For more details, check here.
Travel Tip: Wild Guanabana also plans a free "Walk 'N' Yoga" twice a month in Wadi Degla, inviting all people to connect with nature.
For more information, visit their website or Facebook page.
Destination 31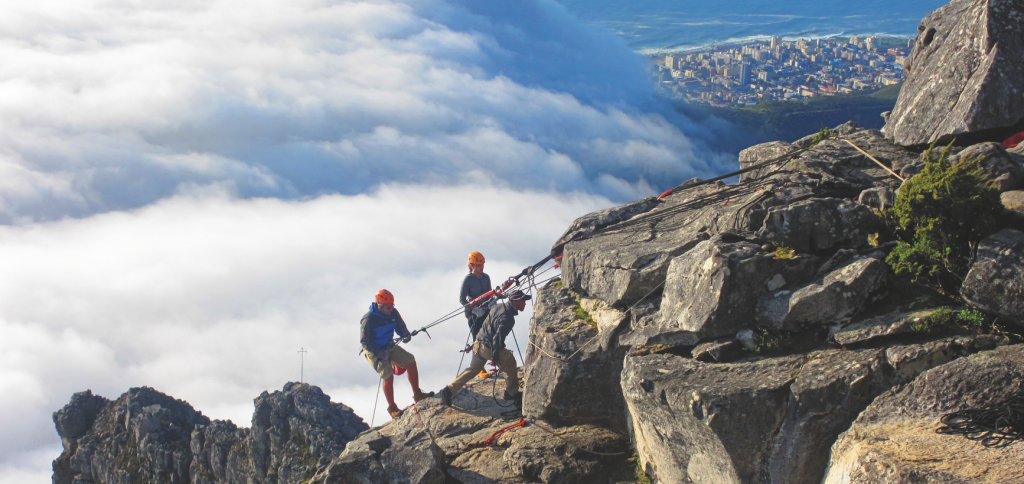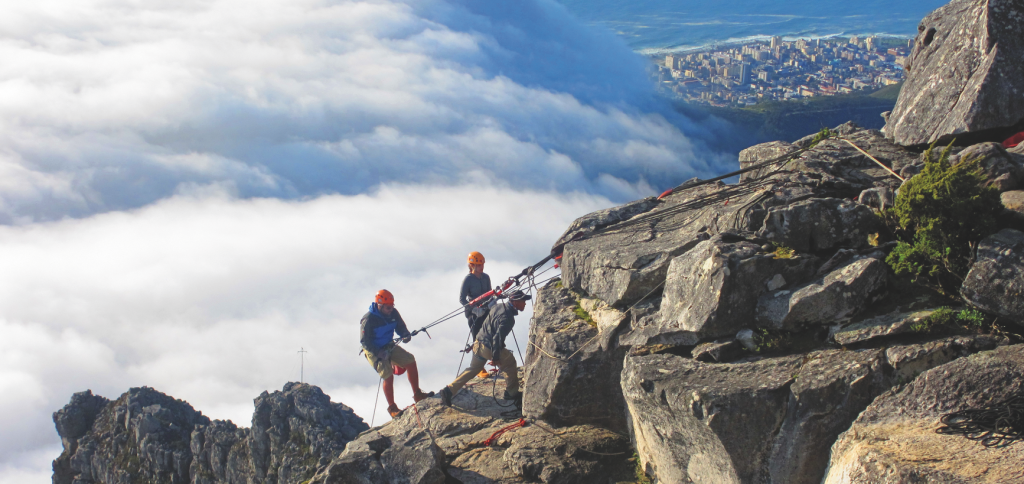 Founded by Omar Hossam and Ziad Omran in 2009, Destination 31 aims to offer a new twist on tourism in one of the world's oldest touristic destinations.  According to Founding Partner and Operations Manager Omar Hossam, the concept is to offer an alternative travel perspective with the aim of promoting adventure travel, ecotourism and sports' tourism among Egyptians.
They counter what they perceive as the travel culture of Egyptians, explaining that even when Egyptians travel abroad, they usually keep a conservative itinerary that includes shopping and some standard sightseeing tours.
"The tourism industry in Egypt has been the same since Egypt was established as a destination: visit the pyramids, sail the Nile at Luxor and Aswan, and visit Sharm and Hurghada beach resorts," says Hossam.  According to Hossam, Destination 31 aims to offer "adventure travel tours that combine stunning natural destinations, adventurous activities and unique cultural interactions in Egypt and other destinations around the world."
Top Destinations
International: Nepal, Philippines, Morocco, Sri Lanka, Tibet, Thailand, Peru, Croatia, Slovenia, Austria, South Africa
Egypt: Sinai Odyssey (a beach camping trip combining most of Sinai's coastal national parks), the white desert camping trip, Siwa oasis, Nubia trips and St Catherine trekking
Price range: USD 700-2,000 for international trips
EGP 1000-1500 for local trips
Upcoming Trip: Destination 31 is heading to South Africa this Easter for camping, hiking, cycling, and diving with sharks (yes, really). For more information, click here.
For more information, visit their Facebook page.
Trippin'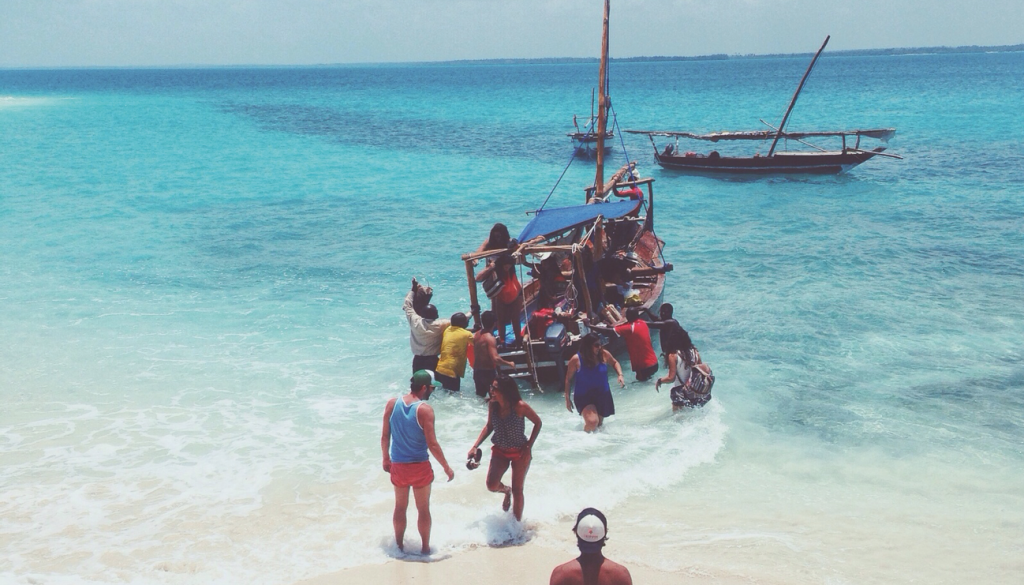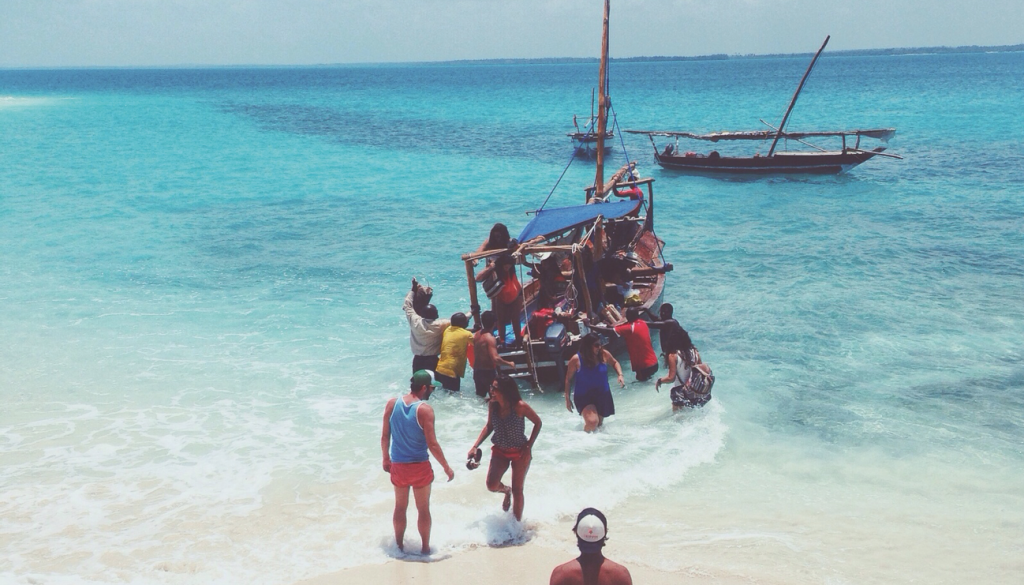 Ahmed Khedr, Mohammad Hammad and Sherif Khedr established Trippin' in 2014.  Khedr explains that it was their own adventurous travel spirit that encouraged them to found the company.  They wanted to share their own experiences of wandering "off the beaten track" with others.
"We want people to get a flavor of each country and not just go see the touristic and mainstream spots.  We go off the beaten path, meet locals, go on adventures, do activities, and connect with the nature around us.  We offer group trips and customized individual trips.  We aim to show people as much as possible about the realities of life in each destination," explains co-founder Sherif Khedr.
"Technology has created an environment where people see a lot of mind-blowing pictures of people visiting amazing places around the world; they want to experience new things in life as well," says Khedr.  He explains that "the realization that experiences are more important than material possessions" has played a large role in popularizing adventure travel. He notes that travelers want to challenge themselves and experience new things, and that it is the sense of accomplishment and fulfillment that keeps them coming back.
Top Destinations
International: Indonesia, Tanzania, Brazil (Rio De Janeiro)
Egypt: Ras Mohamed, Aswan
Price Range: USD 700-1,500
Upcoming Trip: From the 10th to the 19th of March, you can join Trippin' in Iceland. They're going to be trekking, camping, and watching the iconic Northern Lights. For more information, email [email protected]
For more information, visit their facebook page.
---
Subscribe to our newsletter
---