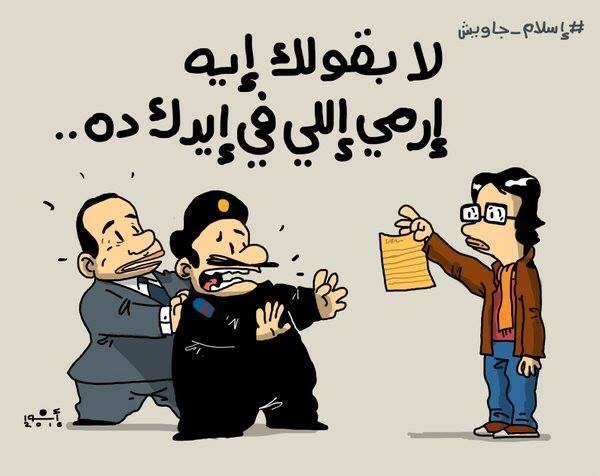 Popular cartoonist Islam Gawish was released Monday, one day after his arrest on charges of running a news website and Facebook page "without a license," according to a statement released on Gawish's Facebook page.
An earlier statement on his page had announced that the detainment was a result of his "anti-government drawings."
Gawish's arrest incited other caricaturists to draw cartoons denouncing his arrest. Criticized for a crackdown on freedom of speech, the cartoons portrayed President Abdel Fattah Al-Sisi in fear of being drawn, or of a paper, which is the translation of the name of Gawish's page "Waraqa."
The Ministry of Interior noted in a statement that Gawish was found to be in possession of an internet router and a CPU. The general prosecution had ordered Gawish's arrest after a complaint was filed against him.
---
Subscribe to our newsletter
---