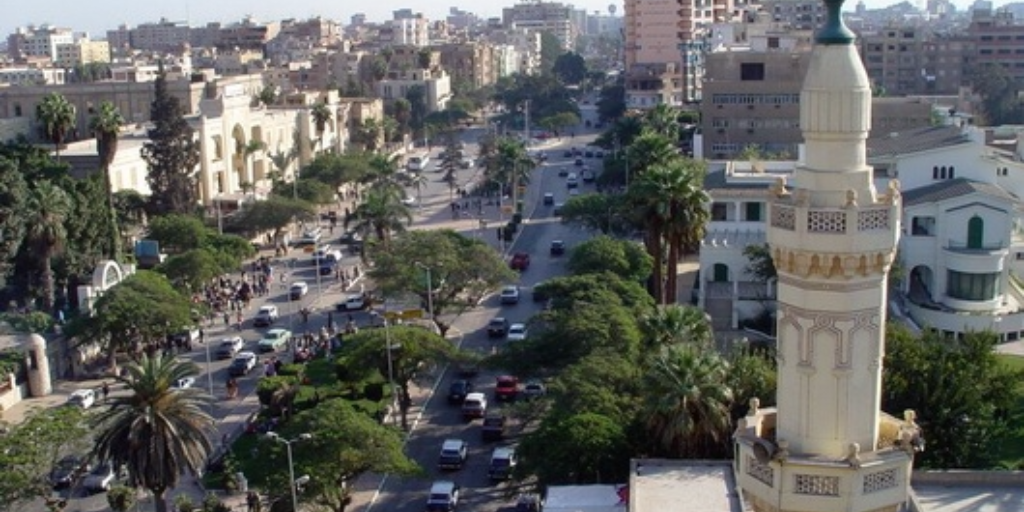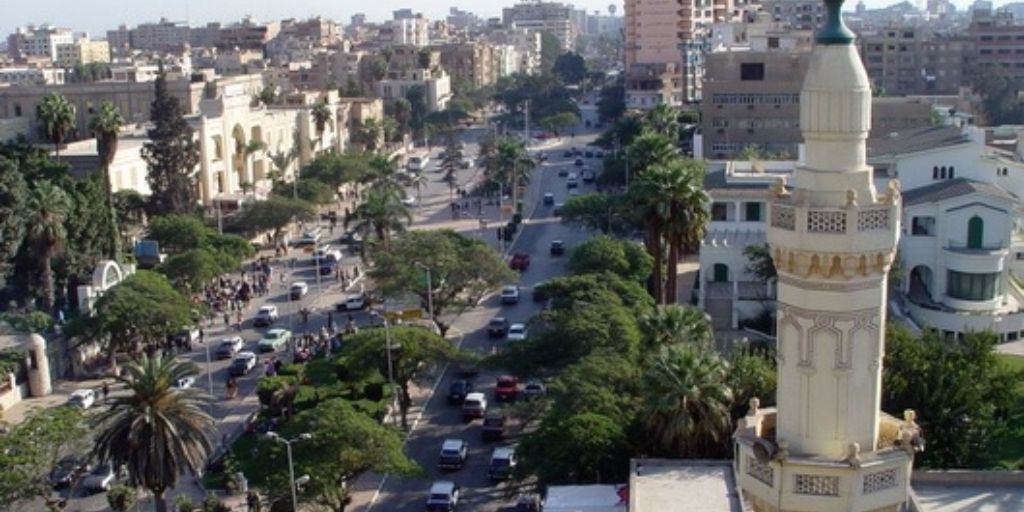 "Boss town in Egypt where the people are known for being street smart";"Don't bother trying anything on him, he's from Tanta," reads the definition of Tanta city in the online urban dictionary.
It is true that the people of Tanta (El-Tantaweya) are known in Egypt for being street smart, more or less and not easy to manipulate.
But hold that thought for a second and be the judge of whether it's a "boss town" or not.
First, Tanta is the largest city in the Delta and is the most civilized city in Egypt, after the capital, Cairo, and the coastal city of Alexandria.
The city first came to be back in the 19th century when the founder of modern Egypt, Muhammed Ali Pasha, appointed his grandson Abbas Touson Pasha as the first governor of El Gharbeya in 1836, giving birth to Tanta's civilization.
Known to be a "university town," a long list of higher educational institutions are up and running, attracting a large number of students every year. The University of Tanta, an institute attached to the Azhar University, and the medical school associated with Alexandria University are but a few examples.
Gathering over a million people from Egypt and the entire Arab world, Tanta's biggest attraction would be the great grand Mosque of El Sayid El Badawy and its huge festival that begins in the late days of October, when the city's big and recognized cotton ginning factories come to harvest their annual earnings in preparation for the big sweet celebration.
And here is why it's sweet; "Moulid El Sayid El Badawy" is the eight-day celebration honoring Sayid Ahmed El Badawy, founder of the broadly considerable Sufi order that goes by the name of Badawiya. And in such a festive occasion, everyone eats the sugar coated nuts known as "Hubb El-Azziz" in favor of the beloved Prophet – a tradition that has been around since the ancient times. Today this is the time of year when the city blossoms at the center of the Delta, just as the taste of Tanta's unique sweets blossoms in your mouth!
Tanta is a small town with small streets; people would usually walk their way from one point to another, even if they own a car or have other means of transportation available. Sometimes it's only so they can enjoy the leisurely, humble environment to meet and greet friends and shop owners as they pass by. The early morning is the best time to experience a quite peaceful walk away from the busy outside world. In Tanta, no one is in a hurry and thus it's a place where you can find true serenity.
Generosity is a main virtue obtained along the road of being a "Tantawy." You're guaranteed hospitality with no boundaries in Tanta; if you're a guest eating at someone's house, you have to fake being full if you want to get up, as it might take several attempts before actually leaving the table!
All of this is very true and beautiful but every place has its dark side. There is a harsh reality beyond what is seen; for instance, if you were a tourist and would like to visit Tanta at the time of the celebration, you'll be warned by tour guides and trip advisors to be prepared for mayhem and to keep an eye over children and women, as the latter is very likely to get sexually harassed if lost in the crowd as well as children.
In the regular days, it's very normal for a woman to get sexually harassed just by walking the streets; it doesn't necessarily have to be late at night. A guy could easily get mugged just as he's walking back home from school or work. Many "Tantaweya" have encountered what is known as "Tathbeet" (mugging), which also means when a guy sticks a "Matwa" (a knife) to your throat and threatens to kill you if you don't give up what's in your pockets.
This list could go on about other crimes and known crime lords in Tanta who imposed financial restrictions on some shop owners before the 25th of January revolution.
They would force the owners to give them a part of their earnings every month in return for "protection," so whenever they don't pay up, their shops would "accidentally" get robbed or wrecked overnight.
Shaping into a conservative society, nothing is more wrecked or stolen than the civilization of this city.
Men and women in Tanta had to learn to live and adapt to these circumstances every day, hence most women are extra prudent and married men are often overly protective of their women.
Opposite-sex interactions are prohibited. The single men and the youth of Tanta do not have the right to talk to a woman until they're in college and maybe not even then. They're brought up in such a traditional community that prohibits them from engaging with a female in any way, as well as forgetting to teach them how to show respect to the opposite gender. It's therefore no surprise that they'll continue to disrespect them and get away with it.
Thus, when you're a woman or a married man in Tanta you cannot really be blamed if you're being too cautious and eventually become way too conservative, just as the rest of the community.
Regardless of what led this city to such a harsh reality, the problem has become a paradox and what was once considered to be civilized is now considered ignorant.
Considering all the aspects of Tanta's communities, it is not difficult to understand how "Tantaweya" are widely known for their cleverness, street smarts and generosity.
In fact, it makes a lot of sense that Tanta can be perceived as a "boss town."
---
Subscribe to our newsletter
---