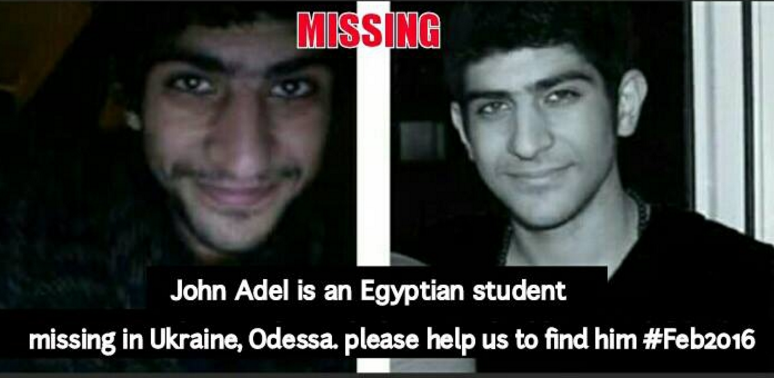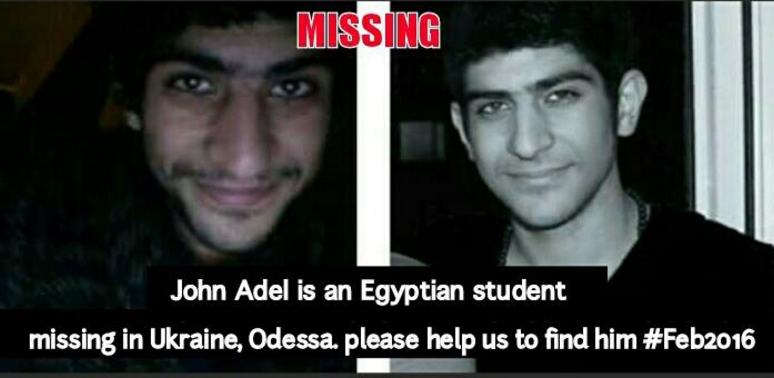 The Egyptian Student who had been reported missing in the southern Ukrainian city of Odessa last Saturday has been found alive and well, Egyptian foreign ministry spokesman said in a statement on Friday.
21-year-old John Talaat Adel had reportedly left his student housing without his telephone, prompting a relative of his to contact the Egyptian embassy in Ukraine after he was unable to get in touch with him.
Adel is in his third year of university studying television production.
Following what the spokesman described as "intensive efforts" by the embassy to locate Adel, he was successfully found approximately 100 km. from Odessa.
The embassy had contacted the student's university administration, where the dean of his department said that he had been absent for two weeks, after which the university informed Ukrainian authorities and hospitals about his disappearance.
The Egyptian embassy was also in contact with the Ukrainian foreign ministry and security services in addition to the student's classmates in its efforts to find the student.
The Egyptian foreign ministry is currently coordinating with Ukrainian authorities to reunite the student with his family as soon as possible.
The spokesman said that the embassy will send a car to transport the student to the Ukrainian capital Kiev where he will be taken care of until his family arrives in the Ukraine.
---
Subscribe to our newsletter
---