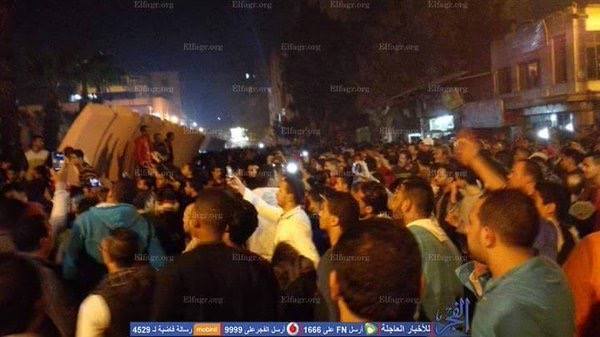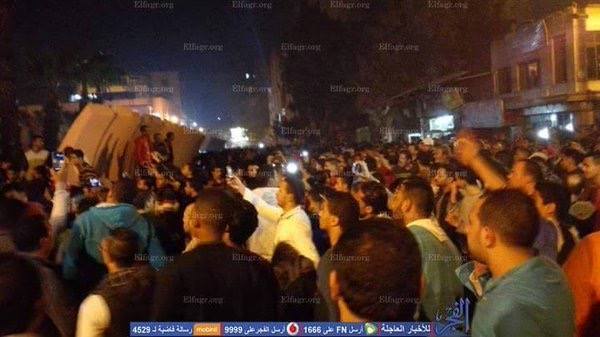 An Egyptian policeman has shot and killed a young driver in Cairo's Al-Darb Al-Ahmar district following a heated argument between the two.
Eyewitnesses told Al-Masry Al-Youm reporters that the argument began after the policeman, who had hired the driver to transport furniture for him, refused to pay the fare they had agreed on beforehand.
According to reports, the off-duty policeman took his gun out of its holster and shot Mohamed Sayed, who is known among friends as 'Darbaka.' It remains unclear if the policeman intended to shoot Darbaka or if this was a mistake.
However, the spokesman for the Ministry of Interior Abu Bakr Abdel Karim said that the policeman fired a warning shot in the air that hit and killed the driver. Abdel Karim also confirmed that the policeman fled the scene and is currently on the run, while his brother was severely injured and is receiving medical treatment.
Eyewitnesses had previously claimed that angry civilians who gathered around the Cairo Security Directorate killed the policeman as revenge; these reports, however, have been denied by officials.
Cairo Security Chief Khaled Abdel Aal said that a police mission has been dispatched to track down and arrest the policeman.
Protesting civilians shouting "thugs" outside the Giza Security Directorate.
This story is developing.
---
Subscribe to our newsletter
---