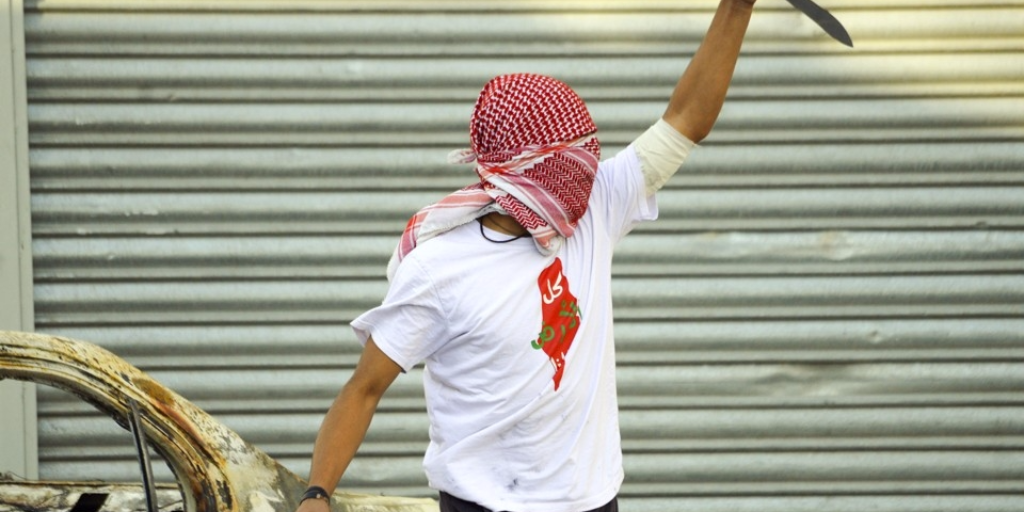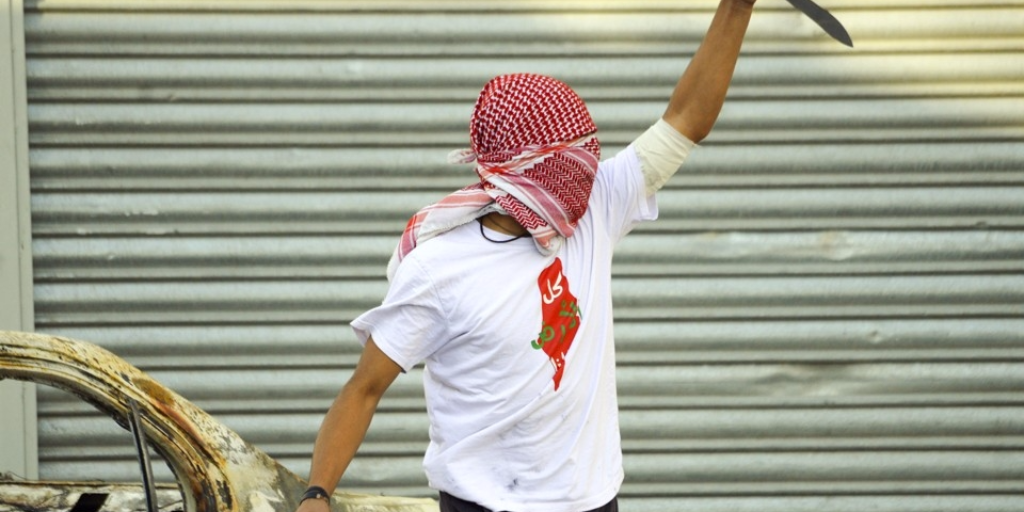 Yesterday marked six months of the sustained wave of terror in Israel and the Occupied Territories.
Since 13th September 2015, the eve of Rosh Hashanah and the day Israeli police raided Al-Aqsa mosque armed with rubber bullets and stun grenades, a heightened level of violence has gripped the region, from Tel Aviv to Ramallah. The bloody period has been dubbed the 'knife intifada' due to the regular, at times more than daily, occurrence of attacks.
34 people killed by Palestinians
Based on the Israel Ministry of Foreign Affairs (MFA) figures from March 9 and Ma'an News Agency reports from March 9 to March 13, Palestinian attackers have killed 34 people and injured 394 people, 4 of whom were Palestinians themselves. To date, there have been 203 stabbings and attempted stabbing attacks, 82 shootings and 41 vehicle rammings.
Attacks aren't limited to these three types. According to IDF figures, in October 2015 alone there were 817 violent protests, 851 stone-throwing incidents and 337 petrol bomb throwing incidents.
The military wing of Democratic Front for the Liberation of Palestine (DFLP) is quoted as describing the attacks as a "natural reaction to the ongoing crimes Israeli forces commit against the Palestinian people in the West Bank, the Gaza Strip and the Palestinian territory Israel occupied in 1948."
191 Palestinians killed
As of December 15, a total of 119 Palestinians had been shot dead by Israeli soldiers since September 13, many of whom were killed after alleged, attempted or actual attacks. As of February 22, this figure had risen to 187; 28 in Gaza and 159 in the West Bank. Middle East Monitor puts the current number of Palestinians killed in the knife intifada so far at 191, including a staggering 42 minors.
Looking at the MFA reports of "major terror attacks against Israelis" since September 13 (of which they list about 180, some involving multiple assailants) and also taking into account events of the last few days, 104 of the Palestinian attackers were killed on the scene or later succumbed to wounds, 57 were apprehended or arrested, 32 were wounded, 4 fled and one handed himself in to police.
What the MFA reports don't include is the number of Palestinians who have been killed or wounded simply for arousing suspicion or fear in a soldier or settler, and who were actually unarmed and posed no threat. They also don't include Palestinians killed or wounded during protests, or Palestinians killed in Gaza in airstrikes or shootings.
Amnesty International, as of 27 October 2015, "documented in depth at least four incidents in which Palestinians were deliberately shot dead by Israeli forces when they posed no imminent threat to life, in what appear to have been extrajudicial executions." Like Israelis, Palestinians live in fear of being killed while simply going about their days. Both Palestinian terrorists and IDF soldiers have been committing unjustifiable acts that amount to war crimes. The difference is that the soldiers enjoy impunity.
Hundreds of home demolitions
By way of punishment for attacks by Palestinian assailants, Israel destroys the homes of terrorists' families. 400 Palestinians were displaced by home demolitions throughout the first six weeks of 2016. This is more than half the total number in all of 2015.
In February 2016, home demolitions reached a record high. 234 homes were destroyed, dismantled or confiscated, displacing 331 Palestinians, including 174 children.
The Israeli policy of punitive demolitions is not extended to the families of non-Palestinian civilian assailants.
The scale of violence over the last six months, and its repercussions, is nothing short of terrifying. There is no way of justifying Palestinian attacks on civilians, only to commit to understanding the root causes. Politics, rights, disillusionment and insanity. Violence isn't the right response; it begets more violence and it shifts the Jewish Israeli public rightward. But with so little hope for change, it continues to be an appealing form of protest.
---
Subscribe to our newsletter
---