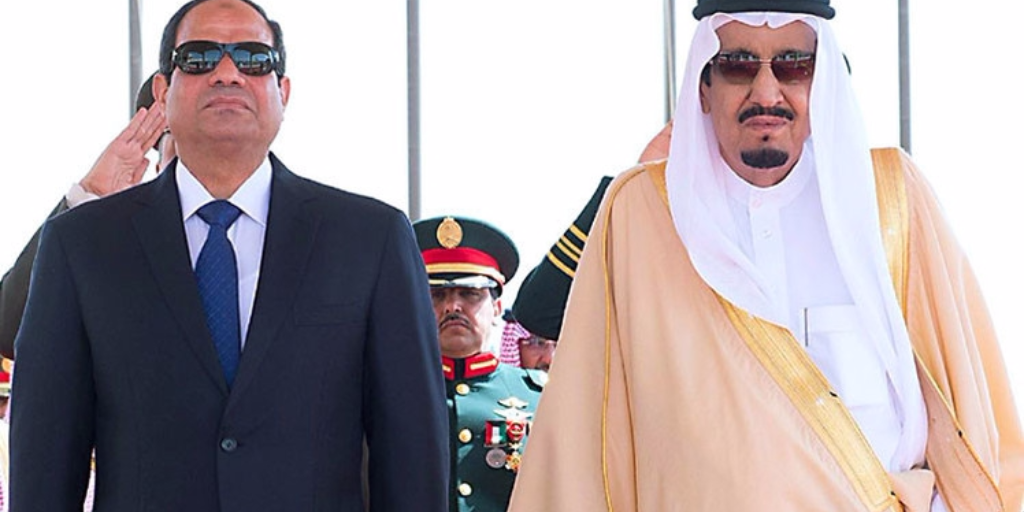 Egypt signed a number of agreements with Saudi Arabia on Sunday, including one worth USD 1.5 billion aimed at financing development of the Sinai Peninsula.
Egypt's International Cooperation Minister, Sahar Nasr, signed a "$1.5 billion agreement with the Saudi Development Fund for developing projects in the Sinai Peninsula," a ministry statement released on Sunday read.
The funds will be used in the development of the peninsula, including agricultural and residential projects, in addition to building a university.
The agreement was formally signed between Egypt and the Saudi Development Fund, and will be implemented by the Egyptian Armed Forces in both the South and North Sinai.
In January, Nasr first announced that Egypt was set to receive USD 1.5 billion to finance the development of the Sinai, and USD 1.5 billion more for the country's oil purchases and to promote trade.
Sunday's agreements will also see Saudi Arabia finance Egypt's petroleum needs for the next five years.
In addition, the two governments signed a memorandum of understanding to promote Saudi investment. In December, Saudi Arabia pledged approximately USD 8 billion of investments to Egypt.
The petroleum agreement comes despite a global decline in crude oil prices,, which has caused a sharp fall in Saudi Arabia's revenues. According to Reuters, the Kingdom has sought a bank loan of between USD 6 to 8 billion, which would be "the first significant foreign borrowing by the kingdom's government for over a decade."
Sunday's agreements were reached on the sidelines of the fifth meeting of the Egyptian-Saudi Coordination Council held in the Saudi capital Riyadh.
The Sinai Peninsula has since former president Mohamed Morsi was ousted in 2013 seen a rise in militancy. It has become a stronghold for the so-called Islamic State group, which has carried out numerous deadly attacks against Egyptian security forces.
The latest attack was executed yesterday, claiming the lives of 15 policemen.
Relations between Egypt and Saudi Arabia have strengthened since then-Defense Minister Abdel Fattah Al-Sisi led a popularly-backed military coup against Morsi.
The strengthened relations have seen Al-Sisi and Saudi Arabia's King Salman paying each other several visits since the former rose to power. Most recently, Al-Sisi visited the Gulf nation to attend the finale of a joint military exercise. Salman is also set to visit Egypt early next month, according to a statement from the Kingdom's ambassador to Egypt.
Saudi Arabia, with other Arab Gulf states, has pumped billions of dollars into Egypt's crisis-ridden economy, which has in the past years seen its foreign currency reserves rapidly depleting.
---
Subscribe to our newsletter
---