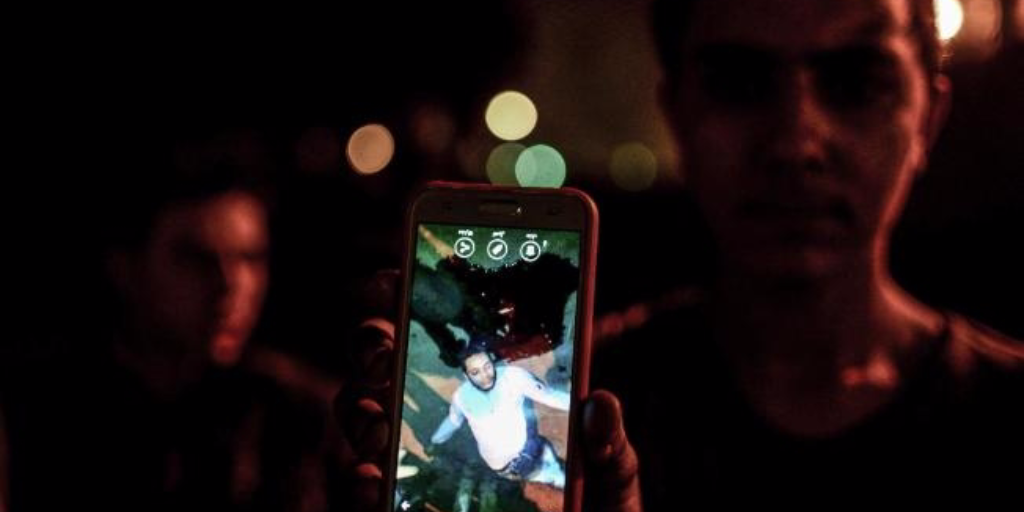 A low-ranking Egyptian policeman who killed a 24-year-old driver in a case that captured nationwide attention has been sentenced to life in prison.
The Cairo Criminal Court sentenced Mostafa Mahmoud Abdel Haseeb to life in prison, which amounts to 25 years under the Egyptian criminal code. The prosecution had charged the defendant with murder after an extensive investigation.
Despite the ruling, the defendant can still appeal his sentence. The prosecution can also appeal the sentence if they seek tougher sentencing, such as capital punishment.
Mohamed Sayed, known among friends as 'Darbaka,' was killed by a policeman in Cairo's Al Darb Al Ahmar district in February following an argument.
According to eyewitnesses, the policeman refused to pay the fare the two had agreed upon beforehand and the policeman un-holstered his gun when the argument escalated.
The spokesman for the Ministry of Interior Abu Bakr Abdel Karim said at the time that the policeman fired a warning shot in the air that hit and killed the driver, while the Cairo Security Directorate insisted the incident was a mistake.
Darbaka's death came amid mounting calls for reform among Egypt's low ranking policemen. Recent incidents among low ranking policemen, who do not have to undergo the same training and study as police officers, have included sexual harassment, beating of a doctor in a hospital, and the assault of a woman at a Cairo metro.
Following Darbaka's death, Egypt's President Sisi met with the Minister of Interior and demanded a crackdown on police violence and abuse.
According to a statement released by the Presidency, Sisi asked the Minister to propose a series of legislative changes to tackle "irresponsible acts by some members of the police force," reported Al-Ahram.
In March, legislative reforms were submitted to Egypt's new parliament to toughen punishments for police violations. The reforms are yet to be voted on.
---
Subscribe to our newsletter
---