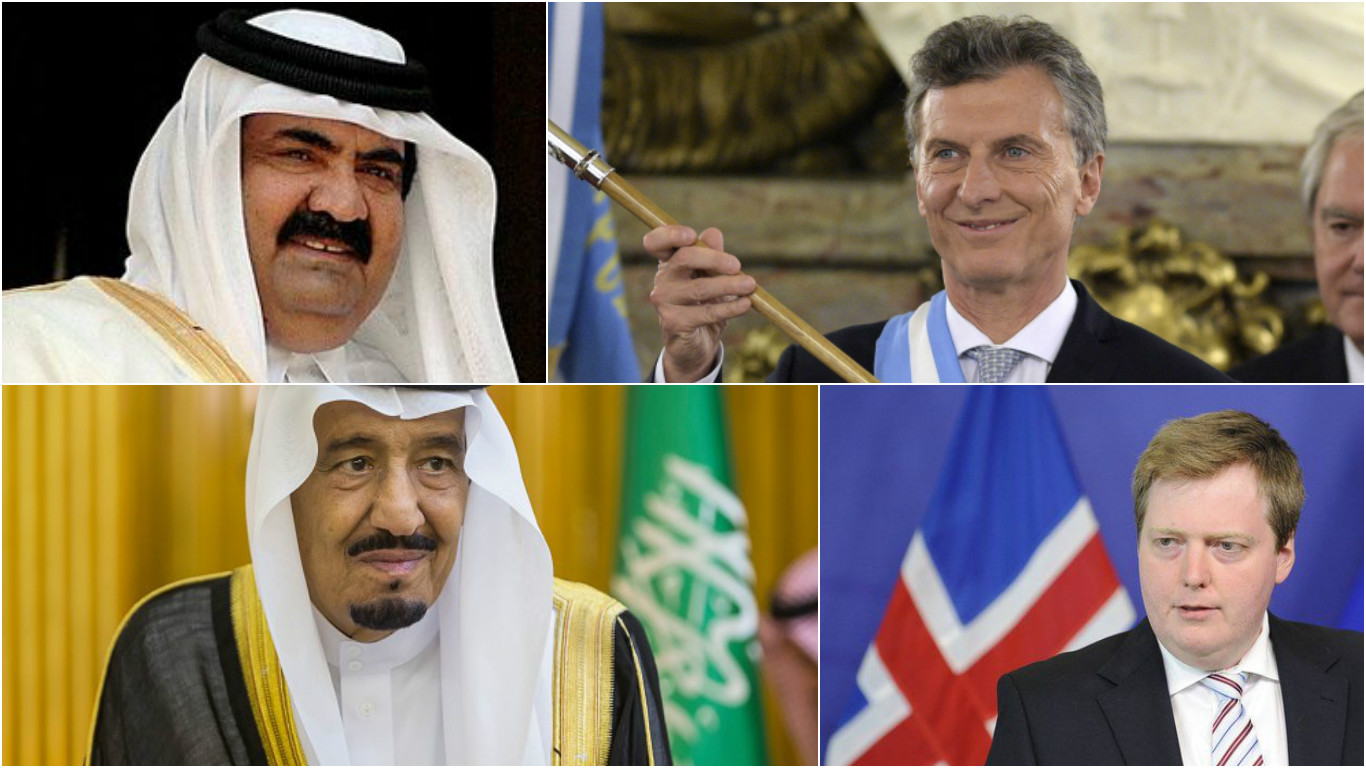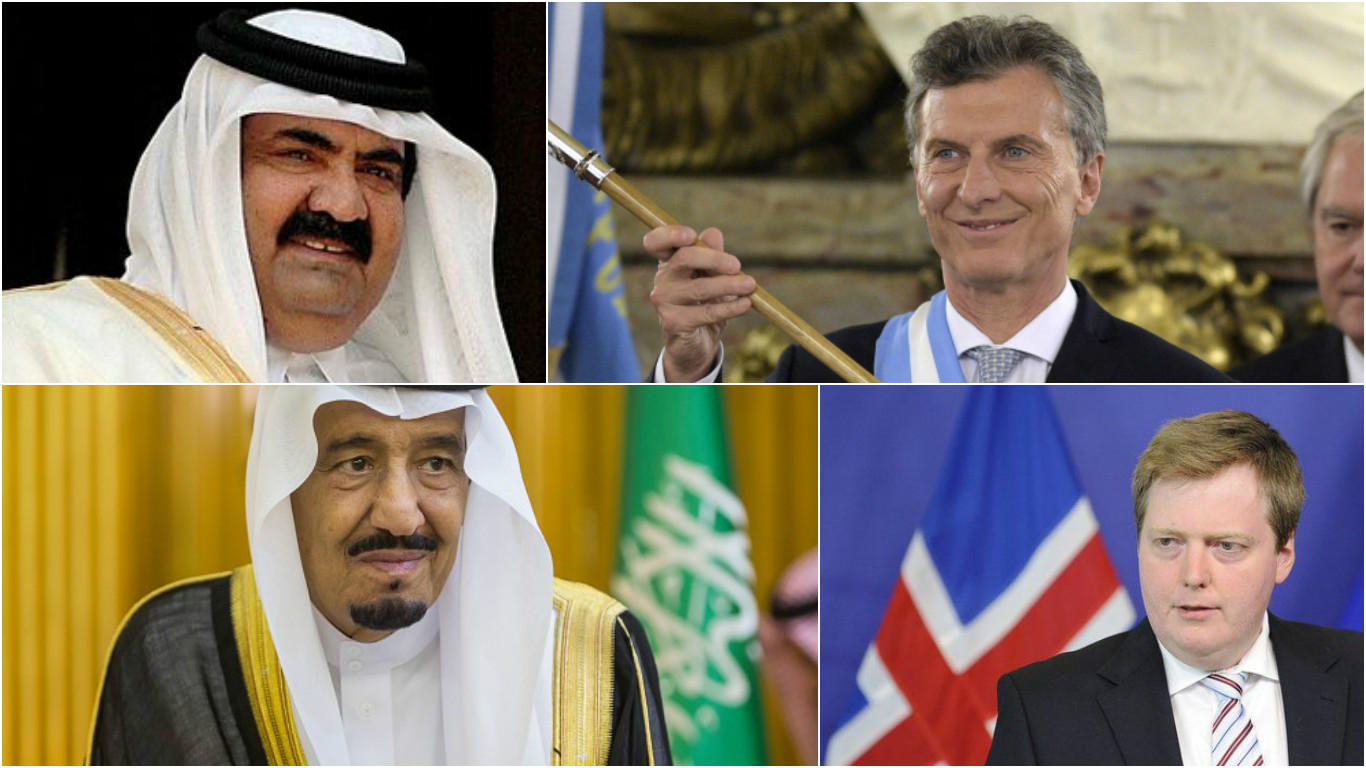 Thousands of confidential documents, amounting to a massive 2.6 terabytes, have been leaked from Panamanian law firm Mossack Fonesca, exposing how the world's financial and political leaders have been connected to tax avoidance and corruption.
The leaked documents reveal how Mossack Fonesca has been helping clients set up shell companies to hold financial assets – allowing for money laundering, evasion of tax and even dodging of state-imposed sanctions.
Hidden in 11.5 million secret files, 140 politicians from more than 50 countries were exposed. The culprits include Presidents, Kings, Prime Ministers, Members of Parliament, and more.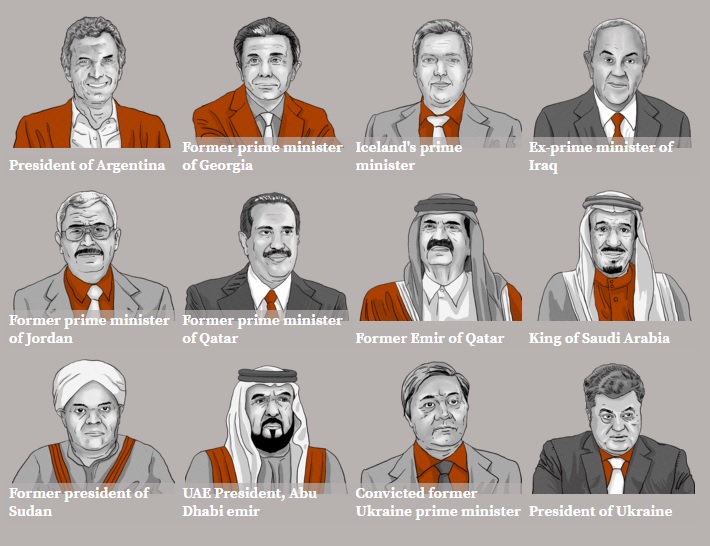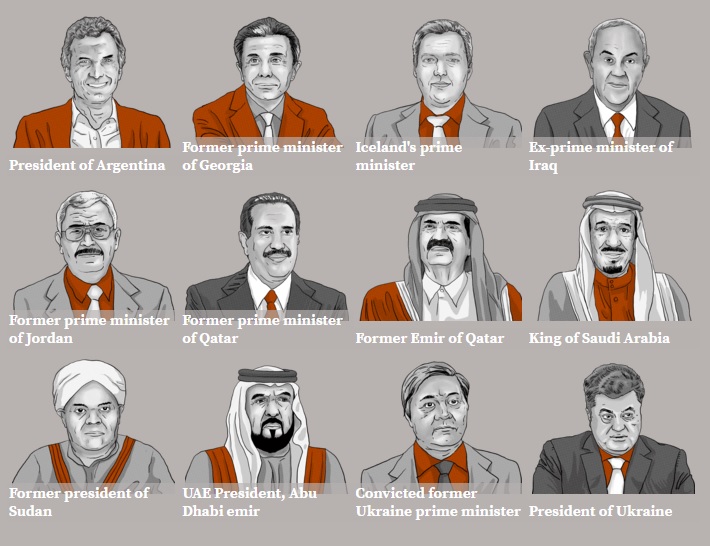 Among the heads of state who have been exposed are King Salman bin Abdulaziz bin Abdulrahman Al Saud of Saudi Arabia, former Emir of Qatar Sheikh Hamad bin Khalifa Al Thani, President of Argentina Mauricio Macri, Iceland's Prime Minister Sigmundur Davíð Gunnlaugsson, UAE President and Emir of Abu Dhabi Sheikh Khalifa bin Zayed bin Sultan Al Nahyan, Ukrainian President Petro Poroshenko and more.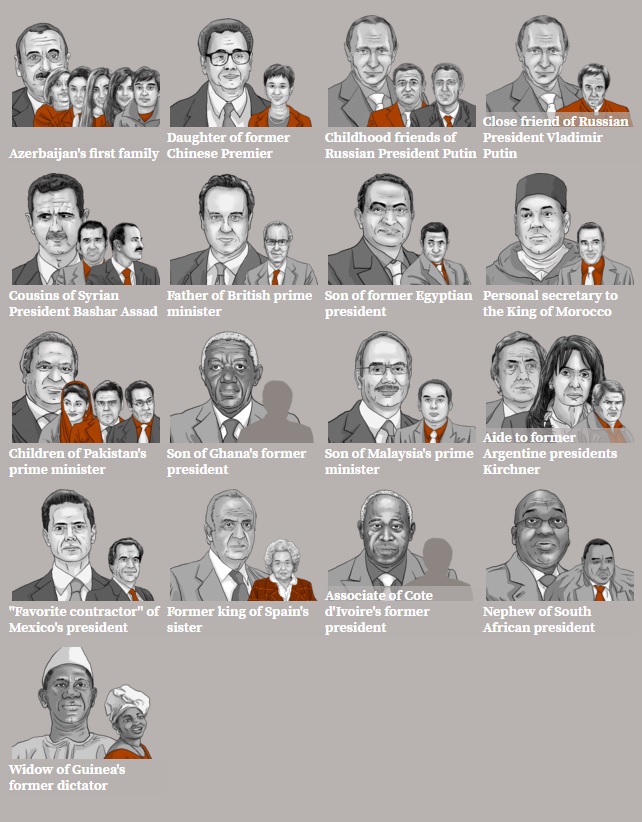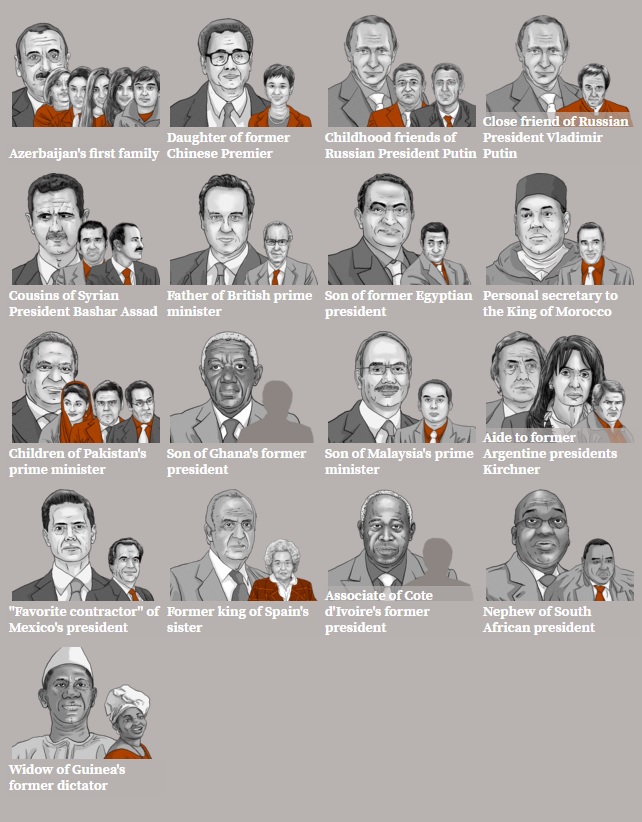 Meanwhile, associates close to Russian Vladimir Putin and Syrian President Bashar Al Assad were also exposed in the leak. Others from across the world include Azerbaijan's first family, the father of British Prime Minister David Cameron, the Malaysian Prime Minister's son, children of Pakistan's Prime Minister and more.
The only Egyptian that the leaked documents claim to have used the Mossack Fonseca law firm to hide their wealth offshore is Alaa Mubarak, businessman and eldest son of ousted president Hosni Mubarak. One of the three documents released regarding Alaa Mubarak is a reply letter from Mossack Fonseca addressed to the Director of the British Financial Investigation Agency. The letter concerns the company Pan World Investments, which Alaa and his brother Gamal own.
In the letter, Mossack Fonseca says it is willing to provide information requested by the Financial Investigation Agency regarding Alaa Mubarak and Pan World Investments, thus indicating the law firms handling of assets belonging to Alaa Mubarak. The second leaked document is Alaa Mubarak's passport, which was attached to the letter from Mossack Fonseca.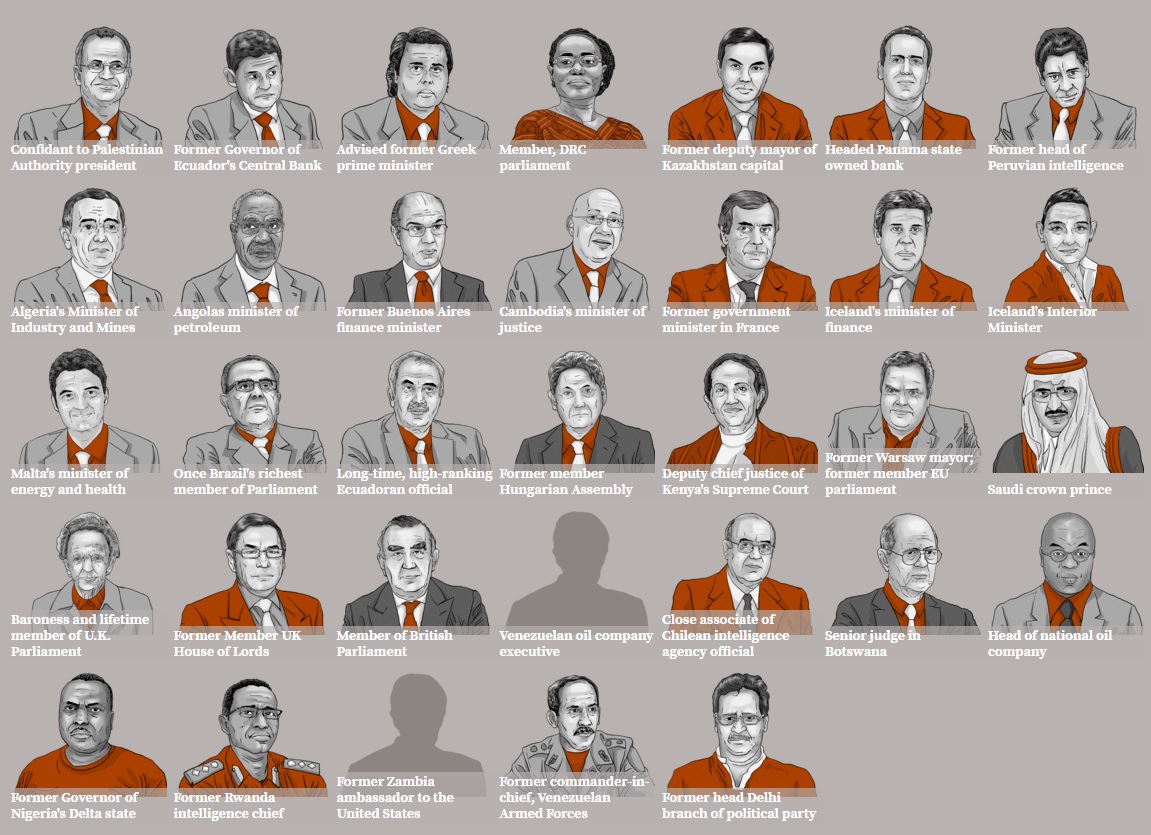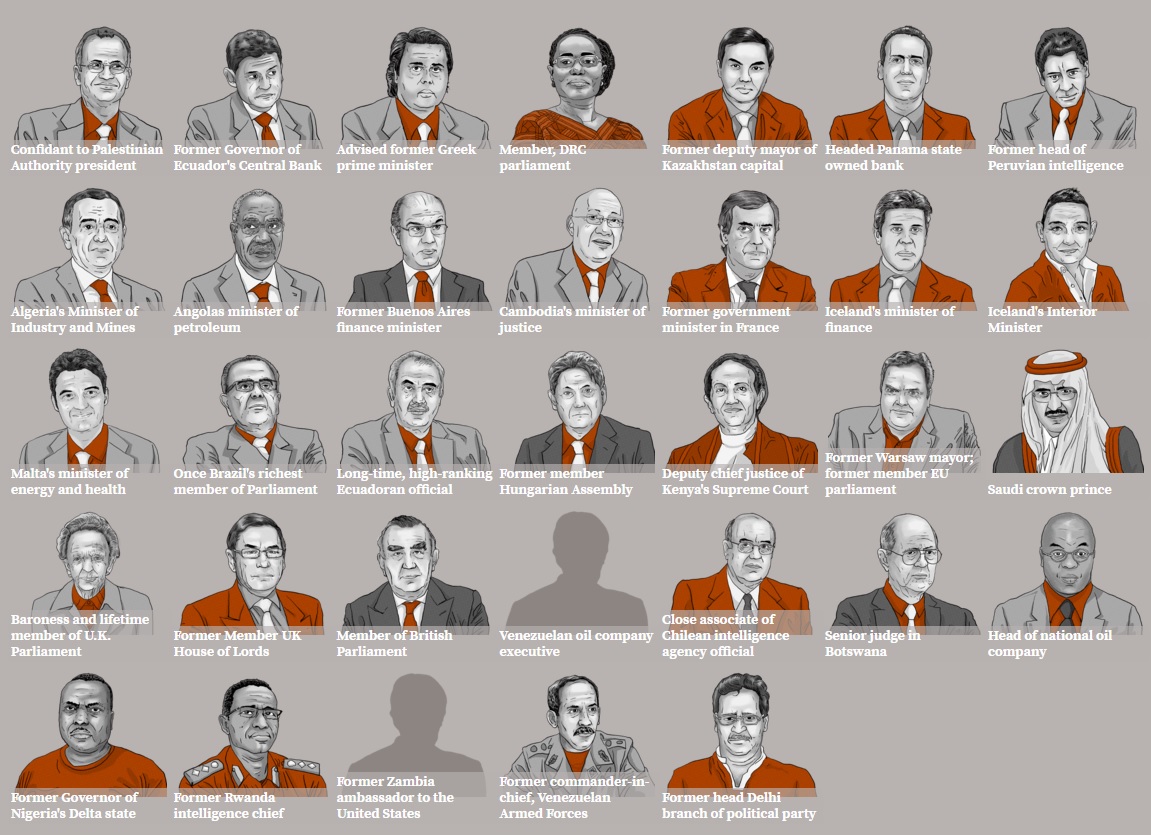 The leaks will also prove damaging for a number of current and former public officials. According to the ICIJ, others who were exposed include the Saudi Crown Prince, Iceland's Ministers of Finance and Interior, Angola's Minister of Petroleum, a member of British Parliament, the wife of Spain's Minister of Agriculture, and even the son of former UN Secretary General Kofi Annan.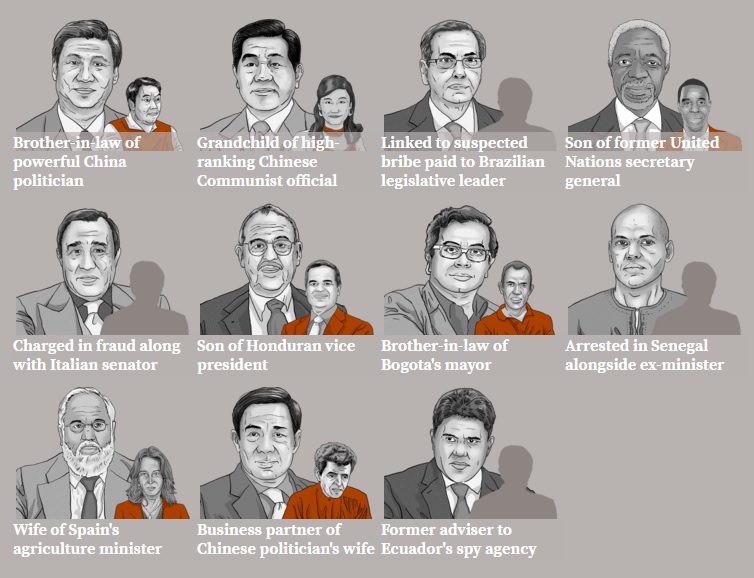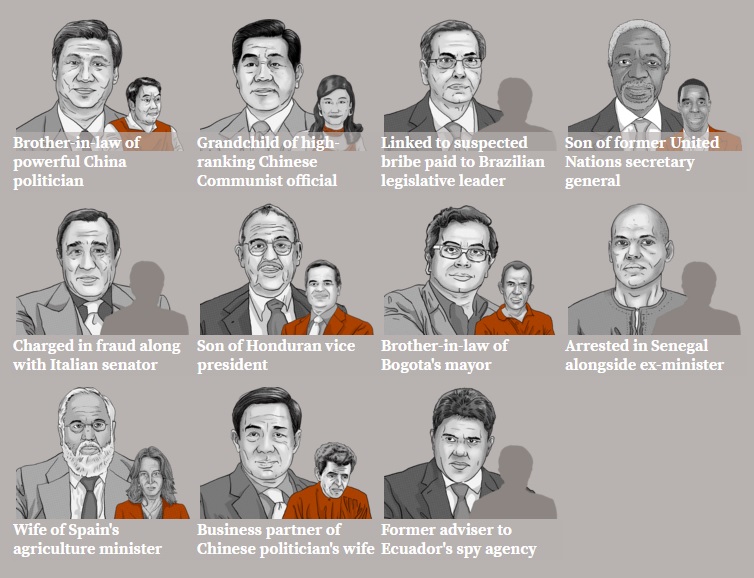 Learn about each person's involvement by clicking here.
What exactly is a shell company?
Shell companies are often used when an individual or a prominent organization hopes to acquire assets without revealing its identity. The aim of such companies is to allow these individuals or companies to work on projects before announcing it to the public.
Other people often use shell companies to protect their privacy. If an important figure does not want the public to know that they bought a house, for example, then a shell company may be set up to purchase the house without revealing the identity of the intended buyer.
However, the Panama leaks have exposed the use of shell companies by world leaders for illegitimate purposes. This includes making it difficult to track assets, and thus claim tax, on various assets of prominent figures.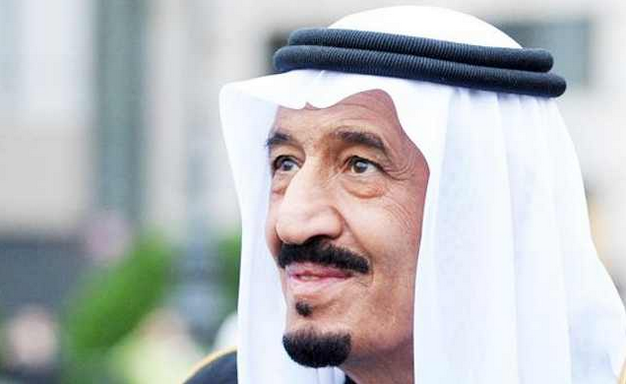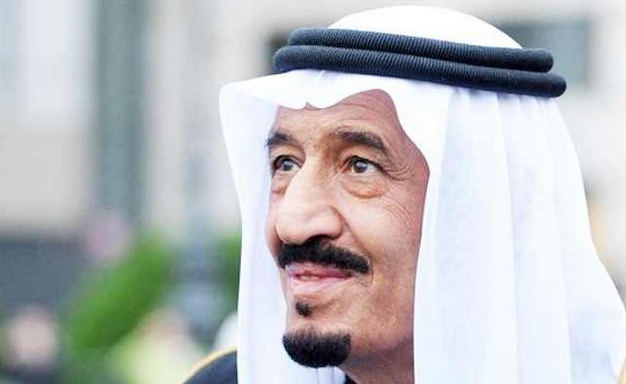 For example, according to the leaks, King Salman of Saudi Arabia held an unspecific role in a Luxembourg company which was the shareholder of Verse Development Corporation, incorporated in the British Virgin Islands in 1999, and Inrow Corporation, incorporated in 2002. According to the leaks, Inrow and Verse took out mortgages worth millions for luxury homes in London "in relation" to King Salman.
Moreover, the leaks exposed some figures who accumulated assets illegally (i.e. through bribes) but hid that illegality by setting up a shell company. For example, Eduardo Cunha, the President of Brazil's Chamber of Deputies, is accused of having received a bribe from a Portuguese corporate executive.
The exact repercussions of the Panama Papers leaks on world leaders and officials remains unclear. However, the leaks are significant in exposing how widespread corruption and tax evasion is and can be among the world's elite, including those who are elected into office and lead countries that struggle economically.
Learn about each person's involvement by clicking here.
---
Subscribe to our newsletter
---