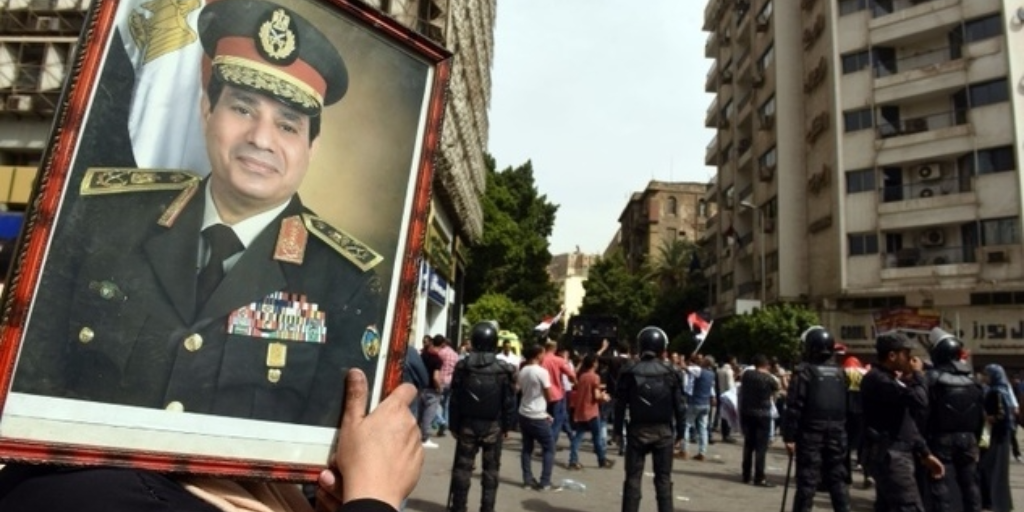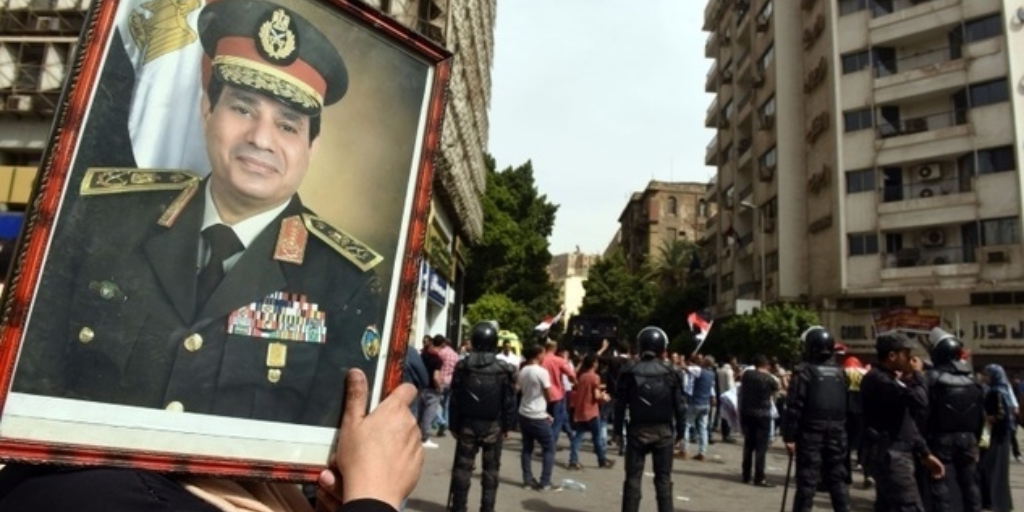 Egyptian President Abdel Fattah Al-Sisi's approval ratings dropped 11 percent over the course of ten months, according to a new opinion poll conducted by the Egyptian Center for Public Opinion Research (Baseera).
Baseera's latest poll shows that, while 90 percent of Egypt's population expressed their approval of the country's president at the end of his first year in office, that number dropped to 79 percent in April, Sisi's 22nd month as president. Meanwhile, 13 percent expressed their disapproval and eight percent of respondents remained undecided.
Although the poll recorded a drop in Sisi's ratings across all segments of society, the country's youth and university-educated citizens were counted as the two segments least satisfied with the president's performance; 71 percent of the interviewed youth said they approve of the president, while those aged 50 years or more showed an approval percentage of approximately 87 percent.
73 percent of university-educated citizens expressed their approval in April, down from 89 percent at the end of Sisi's first year as president. Meanwhile, 84 percent of citizens without higher degrees said they approve of the country's president.
Nearly one third of those surveyed pointed to the New Suez Canal and other projects launched under Sisi's rule as reasons for their approval, while 25 percent said Sisi is "promoting the country's interests," 16 percent said they are happy with what they perceive as the improved security situation in Egypt and 6 percent said that they approve of the president for having "kept Egypt away from the perils of war and foreign intervention."
Baseera's poll was conducted on a sample of 1541 citizens over the age of 18 across the country's governorates.
Sisi won Egypt's presidential elections in 2014 in a landslide victory, reaping 96 percent of the valid votes, after leading the popularly-backed military ouster of Islamist president Mohamed Morsi one year prior.
Although the general-turned-president ascended to the presidency amidst widespread public support, Sisi's popularity has since waned, particularly in the wake of a series of incidents of police abuse and the arrest of several activists, human rights defenders, literary figures and other critics of the regime.
---
Subscribe to our newsletter
---