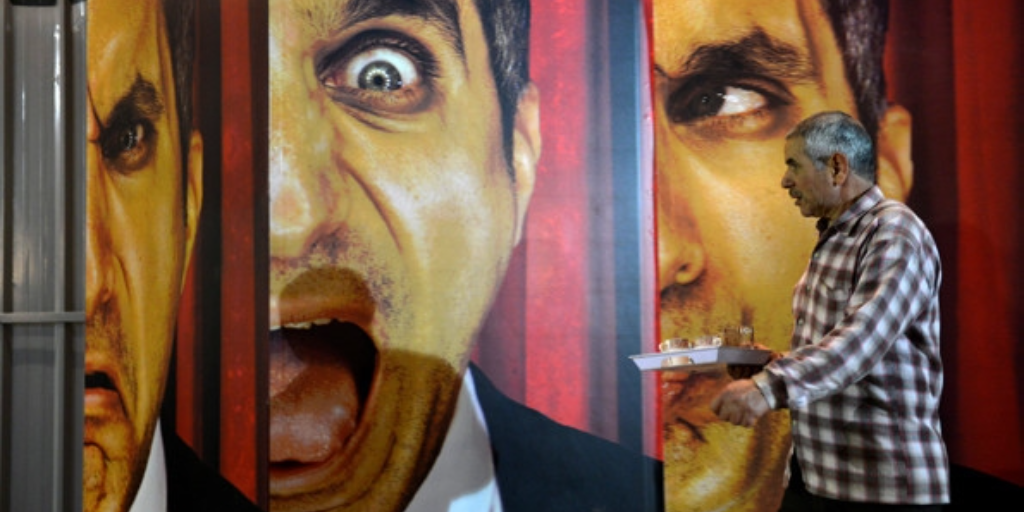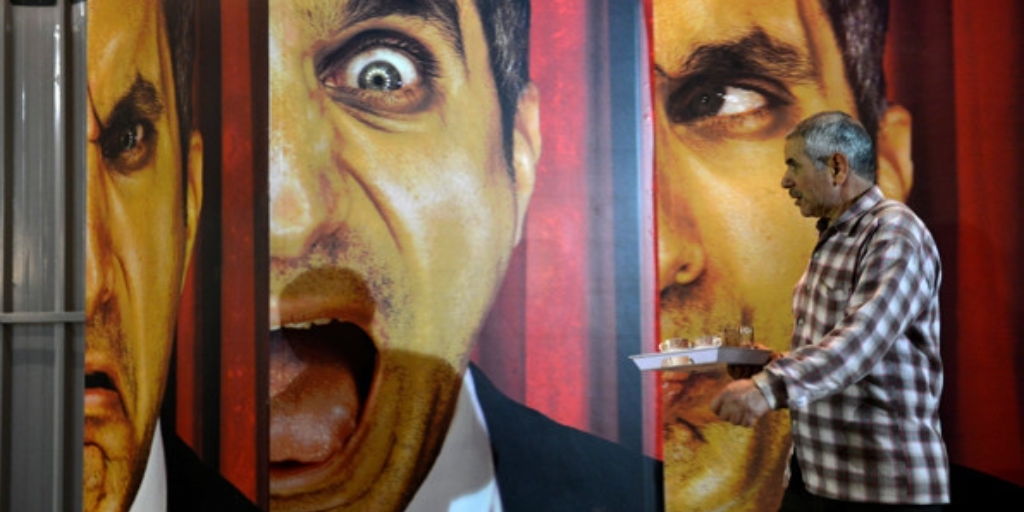 By Nada Nader
Egyptians are well-known for their great sense of humor, but that humor is under threat due to the mass detention of people – most of whom are youths – who created satirical political videos or comics posted on social media.
Earlier this month, five young Egyptian men aged 19-25 from the Atfal Al-Shawarea (Street Children) satirical group were arrested. Four of them are likely to face charges of inciting protests and insulting state institutions.
A day after their arrest, the prosecution extended the detention of four performers of the six-member group by 15 days, pending investigation. Their detention was renewed yet again for an additional 15 days on Tuesday.
A fifth member of the group, Ezzedeen Khaled, 19, was detained a few days after the first four were arrested and faces the same charges. Khaled was later released and ordered to pay a fine of EGP 10,000, Mahmoud Othman, the group's lawyer told the Associated Press.
The sixth member of the group, Mohamed Zain, has not been detained, Othman added.
The group was arrested over of a video clip entitled "We Chickened Out" in which they criticized the unfruitful Egypt Economic Development Conference that was held in Sharm El Sheikh last year and was aimed at bolstering the Egyptian economy by attracting a large amount of investment.
The video then contained criticism of the "New Suez Canal" megaproject, as well as mockery of President Abdel Fattah Al-Sisi's trademark of ending his speeches with the phrase "Long Live Egypt."
With their unique style of shooting videos in selfie form, Atfal Al-Shawarea also posted several other videos mocking and criticizing recent events and the political situation in Egypt, ranging from the mass detention of youth, activists and journalists, to the controversial announcement that Egypt is ceding control of the Red Sea islands of Tiran and Sanafir.
While Atfal Al-Shawarea may have hit a nerve with their satirical videos' heavy political content, their detention was not the first incident of Egyptian youth being punished over satire, sarcasm or humor.
The arrest of the satirical group is the third such incident in 2016 alone – the year dubbed by Egypt's president as the "year of the youth."
Ahmed Malek and Shady Abu-Zaid Video
On the fifth anniversary of January 25 uprising, which coincides with Police Day in Egypt, 20-year-old actor Ahmed Malek and reporter Shady Abu-Zaid posted a video that showed them handing condom balloons to unwitting police conscripts in Tahrir Square during celebrations.
The two Egyptian TV personalities were supposed to get arrested for the video prank, which was meant as a response to police brutality. Garnering over two million views and 150,000 shares on Facebook, the video could have resulted in the two young men being slapped with a minimum jail sentence of six months and an EGP 10,000 fine for "insulting the police."
"What, why are you all worked up? I was joking," Hussein wrote on Facebook in response to the ensuing uproar over the video. He argued that the prank, however offensive, paled in comparison to the police abuses he said he witnessed firsthand during the 2011 uprising.
Malek, meanwhile, took to Facebook to apologize, saying, "I sincerely apologize to anyone insulted by the video, especially the police." Malek was referred to a disciplinary committee by the Actors' Syndicate.
The company that produces the satirical show Abu-Zaid reports for issued a statement saying it totally opposes his actions, while Abu-Zaid expressed that there was no need for Malek's apology and refused to follow suit and apologize for the video.
Islam Gawish (Al-Waraqa)
Less than a week after Malek and Abu-Zaid's prank, security forces arrested Islam Gawish, a cartoonist and the admin of Facebook page Al-Waraqa (The Paper), where he posts satirical comics discussing social and political issues.
Gawish's illustrations attracted nearly two million followers on his Facebook page, which he created in 2013. He had begun using his drawings as a vehicle for criticism of the Egyptian president and government policies.
Gawish was arrested by 10 security personnel who stormed the social media company where he works and confiscated his laptop and other computers owned by the organization.
According to a statement by the Interior Ministry, Gawish was arrested during an inspection by the artistic products police department after they received information that one of the company's founders was broadcasting news with no license. The Interior Ministry spokesperson said Gawish was arrested because he's in charge of the graphics department.
Gawish was released after 24 hours in custody without being charged or having to pay a fine.
Mahmoud Othman, the same lawyer defending the members of Atfal Al-Shawarea, was Gawish's lawyer at the time and said that he was informed verbally that Gawish was arrested for his anti-regime comics.
Al-Sisi later said during a telephone interview in a program on a national TV channel that the way security dealt with Gawish was wrong, referring to the failure of security in connection and understanding youth.
As the year plowed on and more incidents of youth and activist arrests took place in Egypt, the so-called "year of the youth" turned into a paradox and many began voicing their outrage.
Doctor-turned-comedian Bassem Youssef recently uploaded a video shot in the same style as Atfal Al-Shawarea to voice his dissatisfaction with the plethora of arrests and stand in solidarity with the arrested group members and other political detainees.
"If you're not afraid, release those youth from custody. They didn't make anything they should be imprisoned for," he said in the video, directing his words to President Sisi.
Youssef garnered widespread fame after the 2011 uprising, when he began posting satirical political videos on YouTube, despite the general lack of space for freedom of expression at the time. He succeeded in amassing millions of viewers and eventually began hosting a television program, Al-Bernameg.
In the one-year-rule of the former Egyptian president Mohamed Morsi, Youssef mimicked and mocked Morsi's actions in a variety of national and international events, causing Morsi supporters to sue the comedian several times.
Although Youssef managed to keep his show on air in the midst of several lawsuits under Morsi's short tenure as president, Al-Bernameg suddenly came to a halt by the time Sisi came to power in June 2014.
Youssef refused to explain the reasons for Al-Barnameg's cancellation, but expressed that the decision to suspend the program is a message in and of itself.
This continuing crackdown has not, however, been limited to the once-flourishing scene of satirical art in Egypt.
More than 150 people have been sentenced to between two and five years in prison for participating in protests last month against a secret maritime border demarcation deal between Saudi Arabia and Egypt.
Some students were also arrested for participating in on-campus protests against the demarcation deal.
Others still were arbitrarily arrested from cafés, streets and their homes in the days leading up to these protests as security forces attempted to discourage youths from participating in the demonstrations.
All in the "year of the youth."
---
Subscribe to our newsletter
---