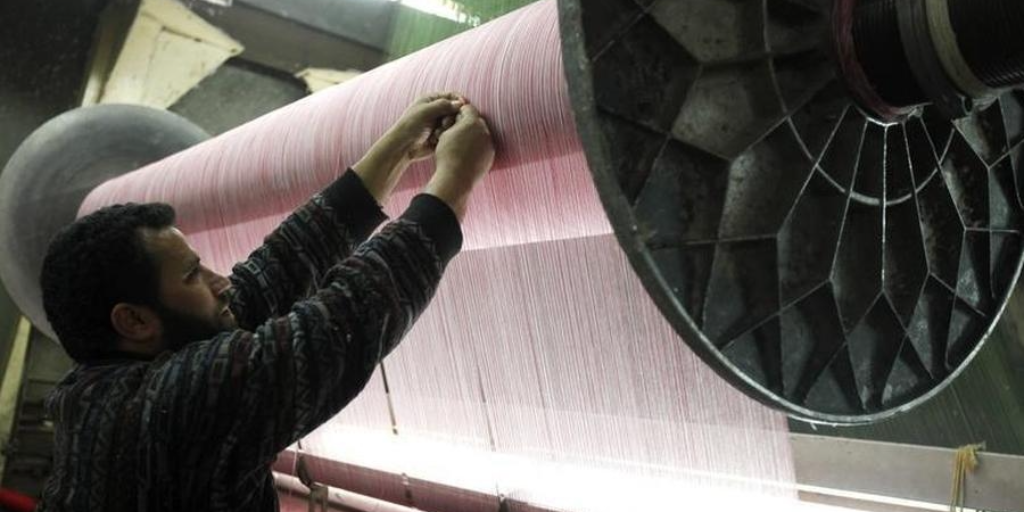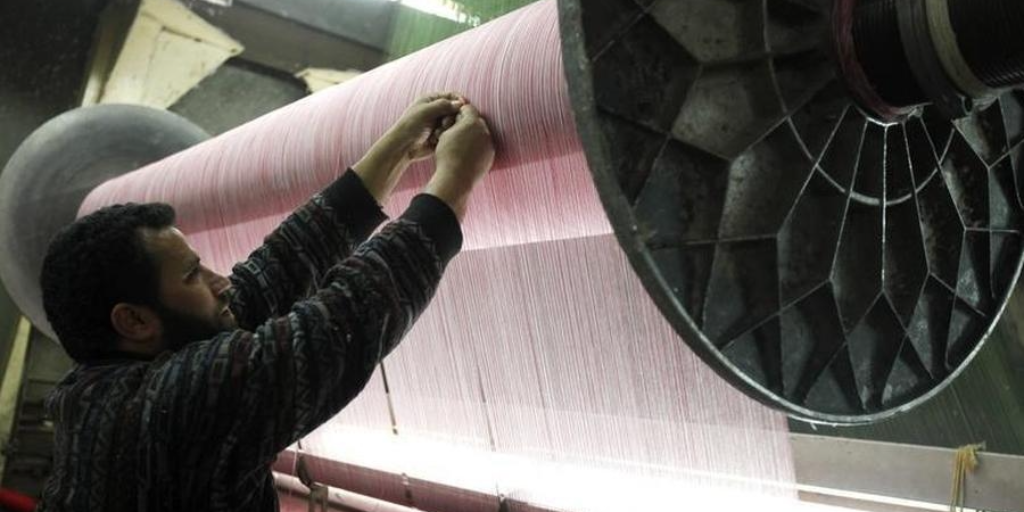 Egypt and China penned a framework agreement last week to establish a 1.2 million square meter zone for textile industries in the Egyptian governorate of Minya, economy news site Amwal Al-Ghad reported.
The agreement was signed between the Egyptian Textile Industries Council and the China National Textile and Apparel Council (CNTAC).
Egypt's Minister of Trade and Industry Tarek Kabil said that the move represents an important step towards reinstating Egypt as a leading actor in the textile industry in the Middle East and North Africa, pointing to its wide-ranging expertise in textile production.
His remarks came during a meeting with a delegation of Chinese businessmen headed by CNTAC's Vice President, Gao Yong. The meeting saw both sides expressing their willingness to enhance bilateral cooperation in the field of textile industry.
Minister Kabil further stated that establishing the new zone will directly contribute to his ministry's strategy to develop Egypt's textile industry as well as the social and economic development of the country's less developed areas, as it will attract both local and foreign investments, according to privately-owned Youm7.
The exact location for the zone is Al-Matahra, located in the eastern parts of the governorate, south of Minya City, Kabil said.
Kabil further noted that Egypt has great potential to attract increased investments from Asian economies when it comes to the textile sector.
On his part, Yong stressed that China is keen on boosting cooperation in fields of mutual interest to both countries, such as the textile industry. He added that his country aims to expand its operations in Egypt's textile market and increase Chinese investments there.
Egypt's textile industry makes up approximately 3 percent of the country's total GDP with roughly 1.2 million workers and engineers, representing no less than 30 percent of employment in the whole industrial sector, according to Kabil. He added that textiles account for 16 percent of Egypt's non-petroleum exports with a total value of USD 2.6 billion.
Relations between Egypt and China have recently strengthened as a number of agreements have been signed and cooperation between the countries has been enhanced in a range of fields. In January, the two countries penned 21 agreements and memoranda of understanding in the areas of technological development and economy. China also agreed on a deal to secure a USD 1 billion loan for the Egyptian Central Bank aimed at raising the country's foreign reserves.
Chinese President Xi Jinping visited Egypt in January, which was the first by a Chinese leader in 12 years, coinciding with the 60th anniversary of the establishment of diplomatic ties between the two countries.
Since the January 25 revolution in 2011, which resulted in a decline in Egypt's foreign reserves and economic turmoil, the country has been looking to diversify its economic and trade opportunities.
---
Subscribe to our newsletter
---